Leaders of Innovative Projects Chosen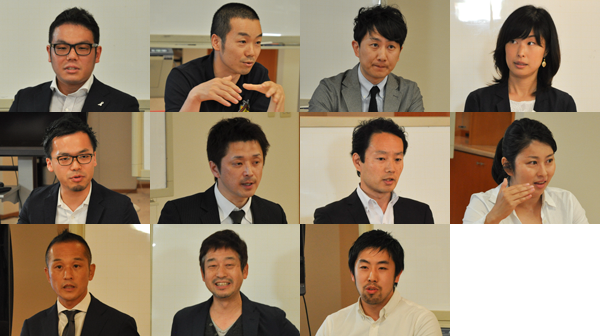 The Nippon Foundation is organizing a major event, The Nippon Foundation Social Innovation Forum, to be held in late September and featuring broad-ranging discussions on creating a new "future for Japan," to address social issues like finding employment and childhood poverty, which have proven difficult to resolve using conventional methods. Ahead of the event, The Nippon Foundation solicited applications from "Social Innovators" across Japan who are carrying out innovative projects to address these issues. A total of 225 applications were received, from which 11 people managing 10 projects were selected. To support this innovation, each project will receive a grant of up to 10 million yen, as well as assistance with business planning, advertising, and information dissemination, to help build a foundation for activities to resolve social issues. The Social Innovators were selected based on (1) Ideas that are not bound by conventional thinking; (2) Flexible leadership that brings together human resources from different backgrounds, rather than strong leadership; (3) Communications capabilities not generally seen in traditional NGOs; (4) Strategic thinking that includes an exit strategy; and (5) Determination and strength to carry out projects. Prior to the Forum, to be held at Toranomon Hills in Tokyo on September 28-30, these 11 Social Innovators will work with government entities, companies, NGOs, research institutions, and other organizations to begin working toward the society that they envision, and on the last day of the Forum they will present their strategies and team structures for resolving these various social issues. The project determined to be the most promising will be recognized as an "Exceptional Social Innovator," and will receive large-scale support from The Nippon Foundation of roughly 100 million yen over three years. The main points of the Forum are outlined below, and further details will be announced in mid-August.
Overview of The Nippon Foundation Social Innovation Forum 2016
Dates

September 28-30, 2016

Day 1

Keynote address, Introduction of Social Innovators

Day 2

Social Innovator booths; Workshops

Day 3

Symposium, Announcement of Exceptional Social Innovator

Venue

Toranomon Hills Forum

No. of participants

2,000 (total for 3 days).
Social Innovator profiles
| Name | Issue | Approach |
| --- | --- | --- |
| Jiro Ito | Suicide prevention | Internet search engine monitoring |
| Yu Iwamoto | Rural revitalization | Quality schools to attract young families |
| Takanori Kawauchi, Aki Ko | Support for children | Cooperation among NGOs to create safety nets |
| Ryo Shioyama | Support for employment | Innovation of employment services |
| Takayuki Shimosawa | Nursing care | Specialized programs at gyms |
| Tomohiro Takei | Rural revitalization | Support for entrepreneurs in rural cities |
| Shino Tsuchiya | Cross-sector cooperation | Creation of a "system map" platform |
| Daisuke Teshima | Employment for persons with disabilities | Manufacturing and sales of dental care products |
| Kenzo Nakajima | Rural revitalization | Forestry Cooperatives |
| Atsushi Hayashi | Rural revitalization | Networking platform |
Contact
Communications Department The Nippon Foundation