Growing Expectations for Nereus Program
Strong sense of the "ocean's limits" at The Nippon Foundation-Nereus Program Tokyo Symposium 2017
The Nippon Foundation-Nereus Program was launched in September 2011 to make comprehensive forecasts of the ocean's future, and as it approaches the seventh anniversary of its launch, the program has grown into one of the world's largest research initiatives in its field, with 17 institutions including 12 universities participating. The ocean is essential for human life. However, in recent years, the crises facing the ocean have become more severe. These include warmer temperatures and acidification associated with climate change, and the further depletion of fishery resources. With expectations for the program growing, particularly in terms of policy proposals based on scientific research, an international symposium was held at The Nippon Foundation head office in Tokyo on December 21-22.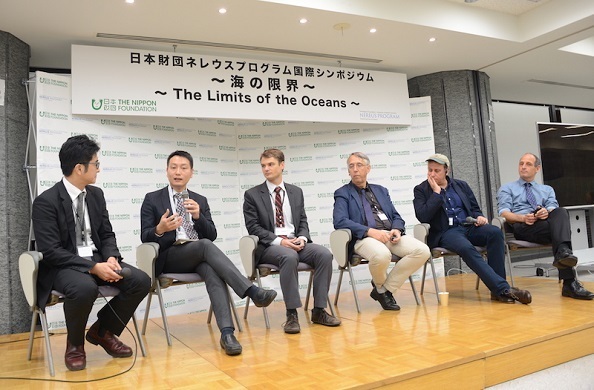 The program is an international ocean collaboration between The Nippon Foundation and the University of British Columbia, and currently comprises 17 institutions. The program began with six participating institutions – five universities including Princeton University and the University of Cambridge, and the UN Environment Programme's World Conservation Monitoring Centre – and was expanded in 2014 and again in September 2017, with the addition of 11 institutions including the Monterey Bay Aquarium of the United States and seven universities including Harvard University.
The overall program is being carried out by 22 university professors, acting as research leaders, and 40 researchers taking a wide-ranging, cross-sector approach covering a wide range of ocean-related themes. These members are also interacting with an international network of close to 500 researchers from different fields.
These various specialists are studying "the future of the ocean" with a timeframe extending to 2050, organized around three core themes: changes affecting the ocean, including climate change and biodiversity; associated changes affecting society, including social economies and the distribution of marine products; and additionally, new ocean governance including legal regulation.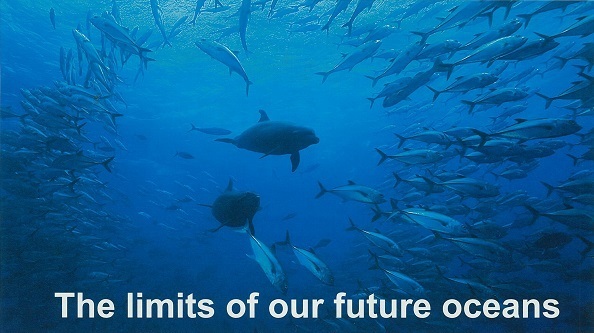 Recent research has determined that as a result of climate change, migration of fishery resources could reduce catches in equatorial regions by 40-60% by 2050. In addition, roughly 200 papers have been published in academic journals like Science and Nature. Dealing with subjects including the Sustainable Development Goals adopted by the United Nations in 2015, and policy proposals for the administration of international waters, which represent 63% of the world's oceans, these papers are giving the program international recognition.
The program is scheduled to run for nine years, to September 2019. Going forward, research is seen focusing on five themes: (1) The effects of marine pollution like mercury created by human activity; (2) Anticipated tendencies toward disputes arising as fishery resources decline; (3) Effects on marine biodiversity from the warming and acidification of ocean waters and from overfishing; (4) A decline in tuna resources like Pacific bluefin tuna, the population of which is said to have declined by roughly 90% from peak levels; and (5) The future of aquaculture, which in recent years has come to account for half of all fishery production.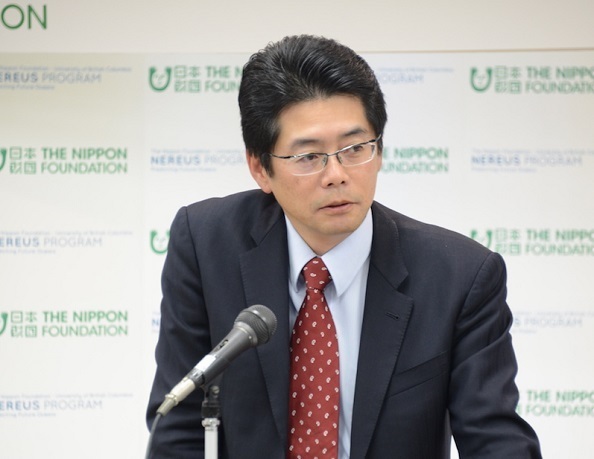 The international symposium held in Tokyo on December 21-22 was organized under the theme "The Limits of the Oceans." Sessions dealt with five topics including climate change and the ocean, and the ocean and health. On the topic of climate change in particular, renewed attention was placed on the major effects on marine ecosystems, with a recognition that "We will lose our remaining opportunities if we do not act now."
Participants included experts from eight universities and research institutes, as well as Paul Greenberg, author of the bestselling "Four Fish: The Future of the Last Wild Food." In his opening remarks, The Nippon Foundation Chairman Yohei Sasakawa noted the sense of crisis: "A sustainable ocean is of the utmost importance for people. If current conditions continue, the ocean will only survive 500, 1,000, or at most 2,000 years, which is a blink of an eye in terms of the earth's history. For a long time, humans thought of the ocean as being unlimited, and we now face a variety of issues including a drastic decline in biodiversity." He also called for research from a global perspective to explore what needs to be done for the ocean's future.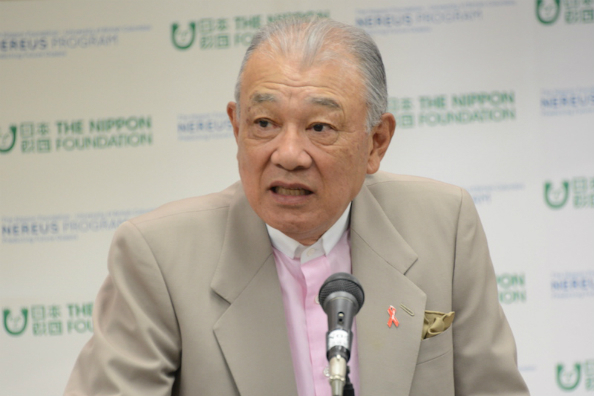 Mitsuyuki Unno, Executive Director of The Nippon Foundation, summarized the program's first seven years. "The research being done is having a global impact," he noted, adding, "the number of research papers could ultimately exceed 300." Yoshitaka Ota, the program's policy director, gave an overview of the program and commented, "The time when oceans reach their limits, what those limits are, who those limits affect, and who determines what the limits are, are all important discussions, and I hope that through our research, the Nereus Program will produce independent opinions."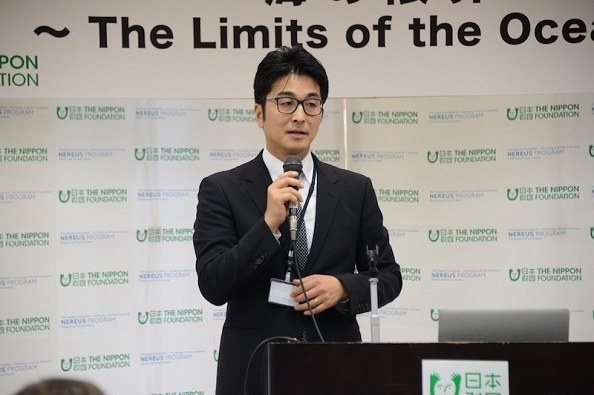 With further climate change affecting the balance of marine ecosystems, the number of fish species could decrease by close to 20% by around 2050. In addition, rising sea levels from warmer temperatures could significantly impact island countries. Not only is there concern for loss of territory, but also for food security, since fish are their main source of protein. In his keynote address, Mr. Greenberg pointed out that in the United States, markets have become concentrated on four fish – salmon, sea bass, cod, and tuna – and that diversity has been lost.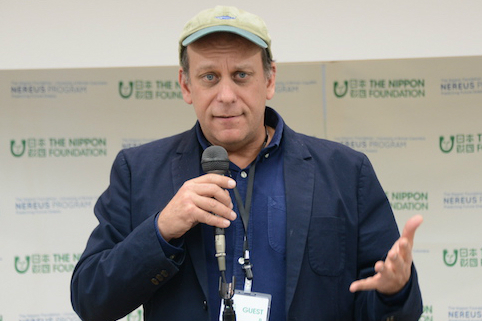 Reports were also given on the serious effects of climate change on the ocean, based on research conducted to date. Findings included: (1) The warming of the water near the ocean surface is impeding the mixing with nutrient-rich deeper water, leading to a decline in plankton and in fish species that feed on plankton; (2) A one-degree warming of the ocean could lead to a 3.4 million ton decrease in fish catches; (3) Fish that prefer relatively colder water are migrating to higher latitudes; and (4) A rise in ocean water temperature activates the metabolism of marine life, creating a need for more oxygen, which depletes the amount of oxygen in the water and causes fish sizes to decrease.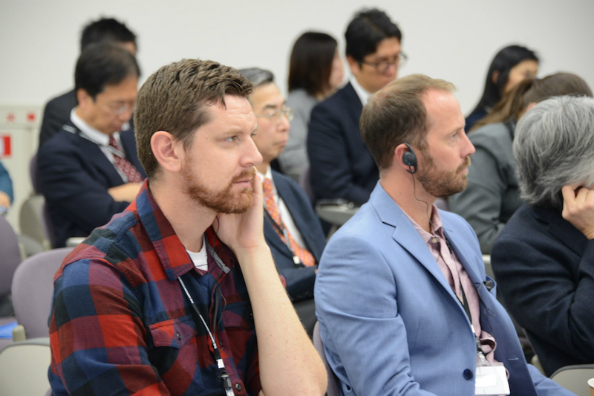 At the same time, the world's population is expected to surpass nine billion by 2050, and although fish consumption is growing, especially in developed countries, the global catch has remained flat at roughly 90 million tons since the 1990s, and in recent years international disputes over fish resources have been emerging. Against this backdrop, the symposium pointed out the following: biomass will not increase unless pressure on fish catches is reduced; the limits of the ocean's productivity have been exceeded and the only solution is to increase aquaculture; and there is a need to harmonize fish consumption with land-based food sources.
Others proposed that more offshore wind farms be built and used as hatcheries, in addition to their use in generating renewable energy and reducing the CO2 emissions that cause global warming, and that "kelp forests" be planted because kelp absorbs large amounts of CO2. Participants also pointed out that many more options need to be pursued from an ocean perspective.
Contact
Communications Department
The Nippon Foundation
E-mail:cc@ps.nippon-foundation.or.jp