Asia-Pacific Festival of Artists with Disabilities Held in Singapore
Concert features artists from 18 countries – Lead-up to Tokyo 2020
The Nippon Foundation and the United Nations Educational, Scientific, and Cultural Organization (UNESCO) presented the True Colours Festival, an arts festival featuring performances by artists with disabilities, on March 23-25 in Singapore. The main event was an indoor concert, performed each day, featuring powerful performances by artists with disabilities from 18 countries, primarily in the Asia-Pacific region.
The World Bank and the World Health Organization (WHO) estimate that roughly 65 million people with disabilities live in the Asia-Pacific Region. The majority of these people continue to be denied access to education and employment, and are unable to participate fully in society. For persons with disabilities to participate equally in society, the prejudice and discrimination they face need to be eliminated, with attention paid to their own talents and possibilities. This festival serves as a way to focus attention on these persons' outstanding talents.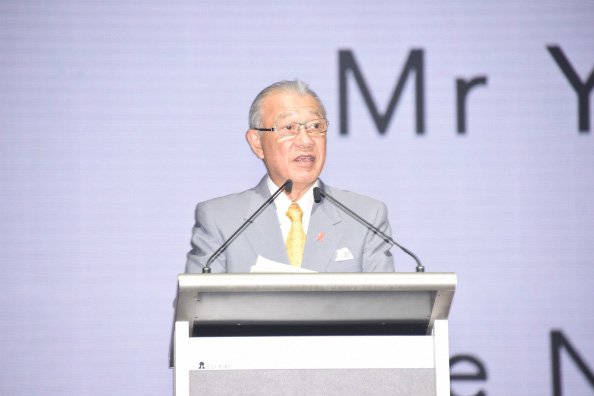 The event was put together with local partner Very Special Arts (VSA). Singapore has a population that includes a variety of ethnic groups living together and is also the center of information dissemination to the Asia-Pacific region, making the fact that the festival was held there very significant. Roughly 3,800 people, including Halimah Yacob, Singapore's president, attended the March 23 concert, creating a vibrant atmosphere as they watched the artists' powerful, beautiful performances.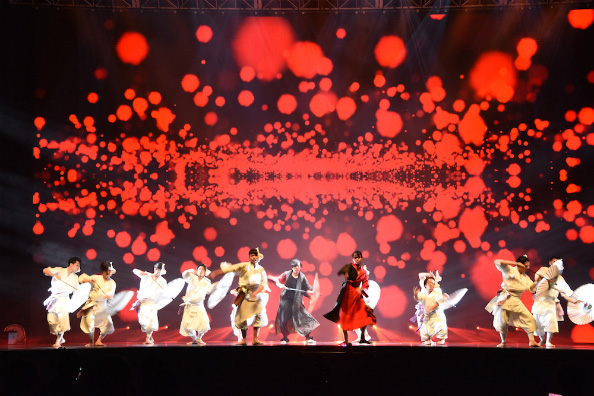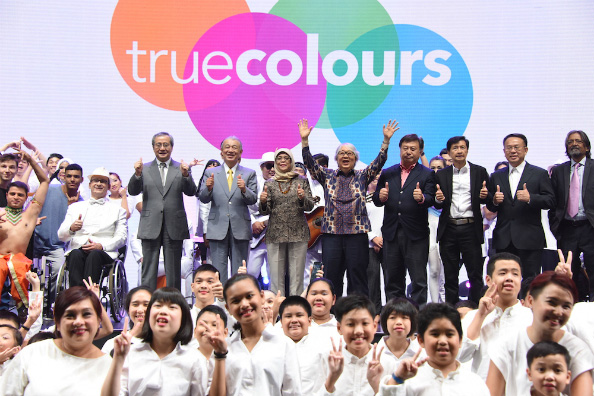 The Nippon Foundation has previously held primarily domestic festivals for artists with disabilities in the ASEAN countries of Laos, Vietnam, Cambodia, and Myanmar. This festival was for the entire Asia-Pacific region, and served as a lead-up to the International Arts Festival for Artists with Disabilities (provisional name) being planned to coincide with the Tokyo 2020 Paralympic Games. In addition to bringing attention to the talents of these artists with disabilities, these events are intended to help achieve a diverse, inclusive society.
The dance group BOTANxDAZZLE, from Japan, included both dancers with disabilities and without disabilities. These performers creating one work together are pointing the way toward a society where all people support one another. The Nippon Foundation will continue to work to shine a light on the talents of persons with disabilities and remove social barriers, to achieve a society where everyone – people with disabilities and people without disabilities – can display their "true colors."

Contact
Communications Department
The Nippon Foundation
E-mail:cc@ps.nippon-foundation.or.jp