Tobeian restaurant opens April 7 in Kyoto Nishiki Market
New intersection of local social welfare and food culture is part of project to support employment of persons with disabilities
The Nishiki Market in central Kyoto has a history going back more than 400 years, and is known as "Kyoto's kitchen." Tobeian, a traditional Japanese style ryotei restaurant, opened in the market on April 7 as an intersection of local social welfare and food culture. This new facility for experiencing food culture is intended to revitalize and make people aware of the market culture that grew from its original role as a collection of wholesaling businesses. This project is part of The Nippon Foundation's Hataraku NIPPON Project, which supports employment for persons with disabilities. The specific aim of this activity is to employ persons with disabilities in a general workplace, have them learn how to prepare splendid dishes under the guidance of top-class chefs, and then move on to work in other restaurants.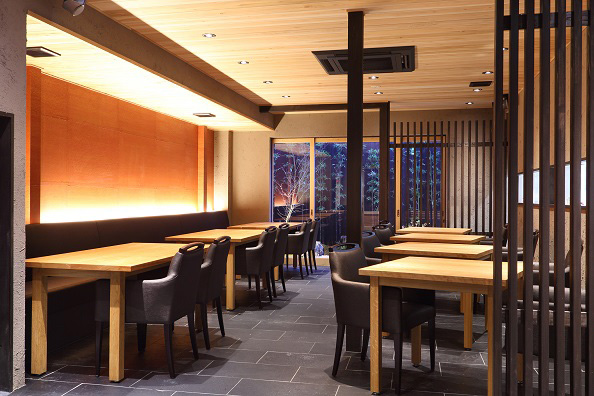 Tobeian is a joint activity of the Kyoto Nishiki Market merchant's association, The Nippon Foundation, and the Kyoto Culture Association. Hiroshi Sasaki, proprietor of the famous Kyoto restaurant Gion Sasaki, will act as "producer," overseeing the restaurant's operation and food. The location is at the end of an elegant, narrow alleyway in Nishiki Market, in a wooden, two-story structure that is more than 140 years old and was previously the merchant's association offices. The structure was completely refurbished, and seats 32 people – 20 on the first floor and 12 on the second – with a total floor space of roughly 160 square meters on an approximately 131 square meter site.
The first floor is the Tobeian restaurant. Using ingredients carefully selected at the Nishiki Market, Mr. Sasaki, one of Kyoto's premier chefs, has developed new recipes that reflect the seasons. The unique menu consists of fixed courses for lunch and a la cart offerings for dinner. The second floor is scheduled to open in October as the Tobeian Premier Culinary School, where top instructors will lead a Nishiki Market Food Culture Workshop using ingredients that the participants purchase themselves at the market.
Tobeian was an alternative name used by the leading Edo Period painter Jakuchu Ito (1716 – 1800). Jakuchu was the eldest son of a vegetable vender in Nishiki Market, and is also known as one of the people who helped save the market when it was once threatened with closure.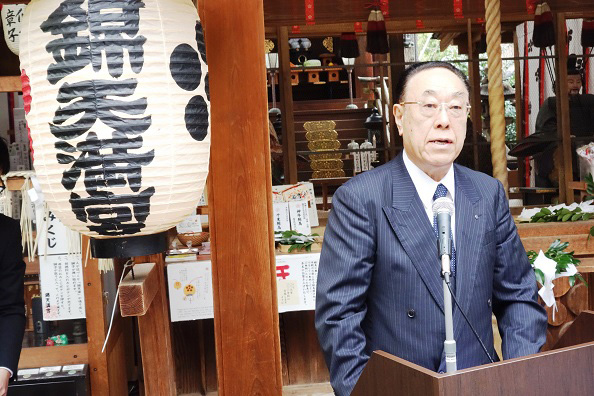 Prior to the opening, a press conference was held on April 4 at a nearby shrine, Nishiki Tenmangu. Following a Shinto blessing, Koji Tanabe, director of the Kyoto Culture Association, explained Tobeian's activities. Next, Katsumi Utsu, director of the Kyoto Nishiki Market merchant's association, outlined the association's expectations, explaining, "The purpose of this facility is to promote Nishiki Market, and also to be a link between social welfare and the local community. As a place where food culture can be experienced and passed on, people will work together, undergoing strict training with the aim of becoming top-class chefs, regardless of whether or not they have a disability. I hope many people will come to taste the fresh, delicious food from Nishiki."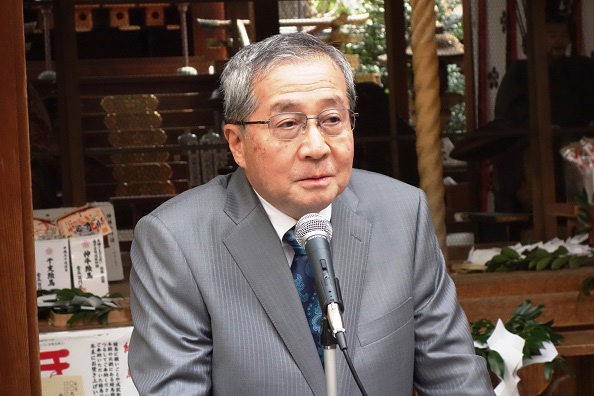 The Nippon Foundation President Takeju Ogata added his words of encouragement, noting, "The Hataraku NIPPON Project intends to set up 30 model workplaces across Japan, and the grants have been finalized for all of them. Tobeian will be the 17th to open. We are not setting up these places as facilities where people with disabilities can work. Rather, our concept is that by gaining experience working here, persons with disabilities can go on to work at other restaurants as a matter of course. I hope that Tobeian will continue to shine as a place that gives persons with disabilities hopes and dreams."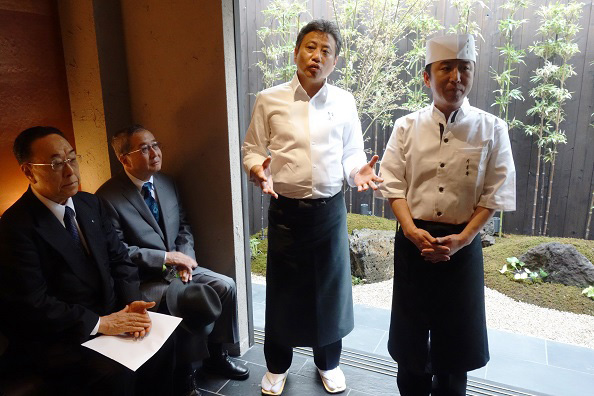 After these remarks, the group moved to Tobeian, where Mr. Sasaki gave a talk on the role that chefs will play there. He noted, "It is true that training for chefs of Japanese cuisine is demanding, and nothing would make me happier than to see persons with disabilities complete the program and embark on careers as chefs. I hope that this will be a restaurant where people can enjoy using ingredients from Nishiki, and where the staff can enjoy preparing the food and convey that feeling to add to the customers' enjoyment."

Contact
Communications Department
The Nippon Foundation
E-mail:cc@ps.nippon-foundation.or.jp