"Billion Yen Meeting Supported by The Nippon Foundation" Airs from January 15
New regular program on Abema TV - Demon Kakka named regular MC
The Nippon Foundation and Abema TV, Inc. have jointly launched a new, regular program on the video streaming site Abema TV titled "Billion Yen Meeting Supported by The Nippon Foundation." The program seeks to support people who want to launch enterprises to resolve social issues and bring about change, and the first episode aired on Tuesday, January 15, at 11:30 p.m.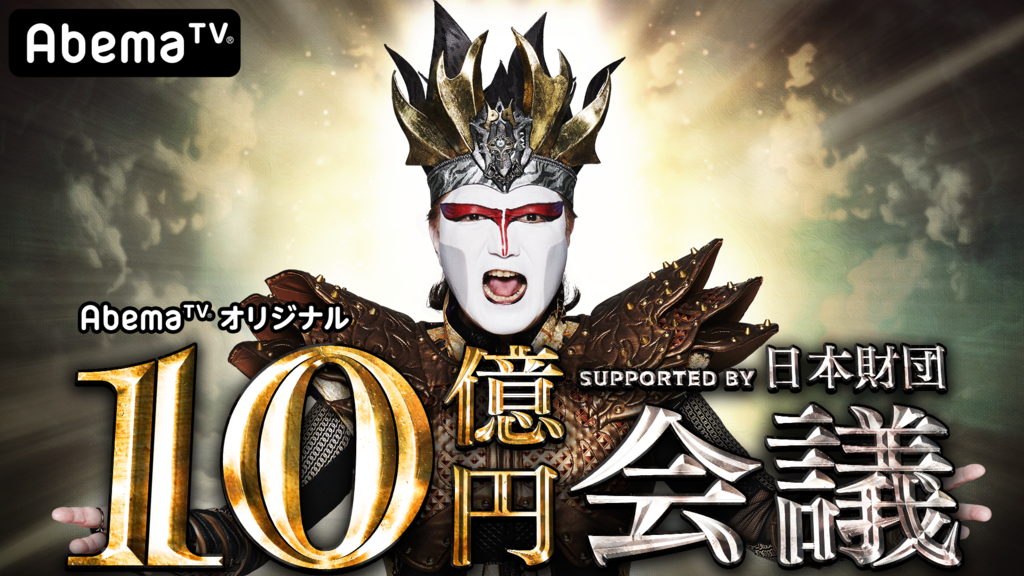 The program solicits "proposals to resolve social issues and bring about change," and The Nippon Foundation has earmarked a total of 1 billion yen to be used to support the most promising proposals. Members of the general public present their proposals to a five-person panel of specialists from various fields, and proposals that are "approved" by all five judges become eligible to receive funding. (The Nippon Foundation will separately conduct its own screening as well.)
The main MC is the popular musician and entertainer Demon Kakka, who commented, "The show is very interesting, with many unique proposals and lively debate among the judges from the first episode. I hope that people will watch the program and try to think of proposals they would like to make."
In a joint appearance to mark the program's launch, Susumu Fujita, president of Abema TV's parent company CyberAgent, Inc., noted, "Young people aren't aware of the kind of support being offered by organizations like The Nippon Foundation, so I hope that many people will become aware of this by watching the program on Abema TV." The Nippon Foundation Chairman Yohei Sasakawa added, "I hope that the young generation will become actively involved in society. I will be very happy if young people come to feel that 'We must do something too.'"
The Nippon Foundation is working to address a variety of social issues, and hopes that through this program, it will be able to identify people who can resolve social issues in new and diverse ways. Future episodes will address subjects including eliminating bullying, and distributing smartphones to assist older persons in their daily lives. The program, in Japanese only, airs on Abema TV's "Special" channel weekly, on Tuesday nights from 11:30 p.m., and can be viewed on demand for seven days after each broadcast.
Billion Yen Meeting Supported by The Nippon Foundation
AbemaTV can only be viewed from within Japan, and the program and program information are in Japanese only.
Contact
Communications Department
The Nippon Foundation
E-mail:cc@ps.nippon-foundation.or.jp