GEBCO-Nippon Foundation Alumni Team Wins International Competition in Deep-Sea Exploration Technology
$4 million prize to be used to pursue detailed submarine topography and further development of marine technologies with sponsor XPRIZE Foundation
The GEBCO-Nippon Foundation Alumni Team (the "GEBCO-NF Team"), comprising mostly graduates of an international scholarship program operated by The Nippon Foundation, has won the Shell Ocean Discovery XPRIZE, an international competition in deep-sea exploration technology. The award, which includes a prize of US$4 million, was presented at a ceremony in Monaco on May 31.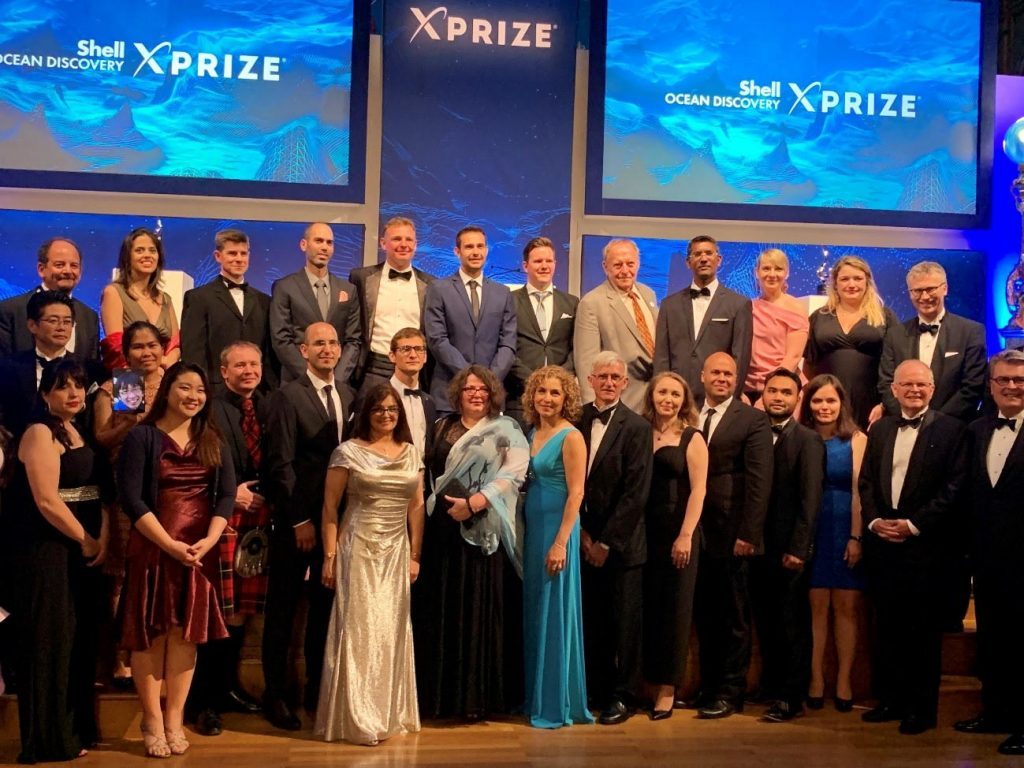 The team plans to use the prize money to work toward the achievement of the goal set by the international The Nippon Foundation – GEBCO Seabed 2030 Project ("Seabed 2030"), which is to map 100% of the ocean floor by 2030. Seabed 2030 has also concluded a memorandum of understanding for a comprehensive, strategic partnership with the XPRIZE Foundation, which sponsored the competition, for the further development of marine technologies.
The Nippon Foundation began working with the General Bathymetric Chart of the Oceans (GEBCO) in 2004 to train specialists in submarine topography. This program has produced 90 fellows from 39 countries, and 16 of these fellows, representing 13 countries, were part of the GEBCO-NF Team. Several companies, including Kongsberg, a world leader in marine technologies, were also involved.
The final round of the competition was held in November 2018 in Kalamata, Greece. The GEBCO-NF Team received first prize for their unmanned, high-resolution measurements of a 278.9 square kilometer area at a depth of 4,000 meters and successful production of a map of the measured area, all within 24 hours.
On receiving the award, Mitsuyuki Unno, Executive Director of The Nippon Foundation, commented, "The great success of these alumni is a result of The Nippon Foundation's many years of human resource development, and represents a major step forward to achieving the goal of The Nippon Foundation – GEBCO Seabed 2030 Project, which is to realize humanity's dream of understanding submarine topography by mapping the entire ocean floor by 2030. In addition to the GEBCO-NF Team, I hope that the other teams that participated in the XPRIZE competition and many other people will work with us in Seabed 2030."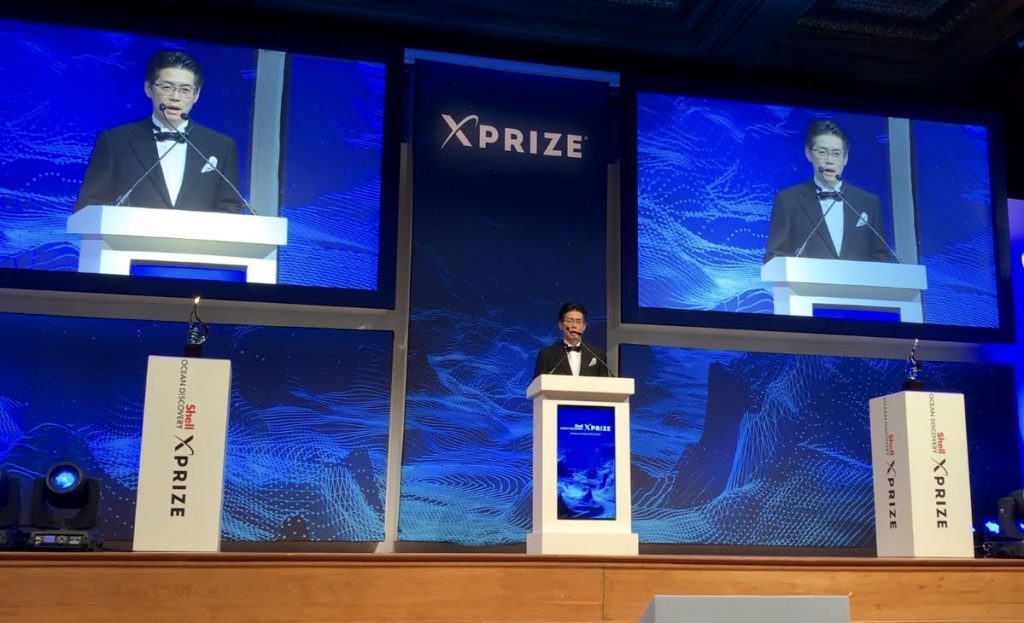 Contact
Public Relations Team
The Nippon Foundation
Email: cc@ps.nippon-foundation.or.jp