Young People Driving Africa's Agriculture
The Seventh Tokyo International Conference on African Development (TICAD), an international conference led by the Japanese government to support economic development in Africa, was held on August 28-30 at Pacifico Yokohama in Yokohama. As an official side event, the Sasakawa Africa Association (SAA), which is supported by The Nippon Foundation, held a symposium titled "Sasakawa in Africa – Building on the past, looking to the future; Africa's youth and entrepreneurship in agriculture" on August 28. The symposium focused on the serious problem of growing youth unemployment in Africa, and the possibilities now offered by agriculture.
Cooperation between SAA and JICA
Prior to the symposium, SAA signed a new Memorandum of Cooperation (MOC) with the Japan International Cooperation Agency (JICA). JICA is known for sending young development staff to countries around the world, and the MOC seeks to enhance further both organizations' human resource capacity building activities going forward.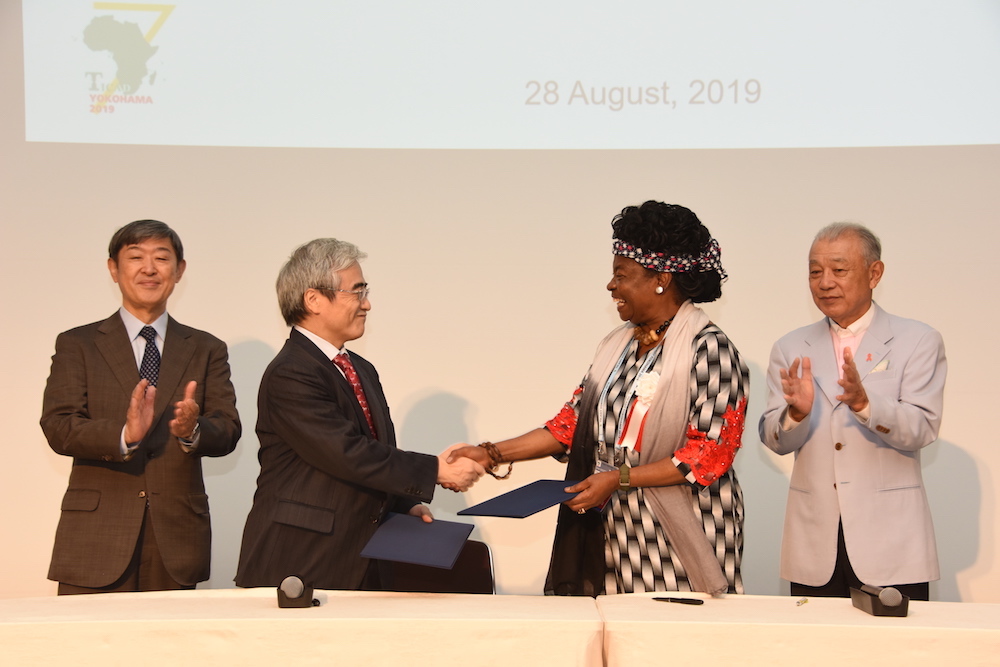 SAA has been supporting Africa's agricultural sector for more than 30 years by providing technological guidance and training to several million smallholder farmers in 16 countries. This work began in response to the severe famine of 1984-5, which was most felt in Ethiopia and took the lives of more than 1 million people. To provide support, Ryoichi Sasakawa, founder and then Chairman of The Nippon Foundation, together with Dr. Norman Borlaug, who was awarded the Nobel Peace Prize for his contribution to food production enhancement in 1970, and former US President Jimmy Carter established the Sasakawa Africa Association in Switzerland in 1986. Working through African countries' agricultural ministry staff who acted as extension agents, SAA began introducing and promoting the use of agricultural technologies to increase the yields of smallholder farmers. This "Sasakawa Method" continues to pass on technologies that are closely aligned with specific local needs and circumstances.
Continuing to believe in the potential of agriculture for 30 years
At the symposium, The Nippon Foundation Chairman Yohei Sasakawa explained SAA's beginnings, noting, "Thirty years ago, numerous organizations, including national governments in Africa and international aid agencies, focused on supporting industrialization in Africa. However, we did not. We always believed in the agricultural potential of Africa and placed importance on advancing agricultural skills among smallholder farmers. They comprise about 70% of the population in Africa. We believed that training of farmers would allow us not only to solve food issues in Africa, but that it would also improve the quality of life of the farmers."
Africa has undergone major changes since that time. As demonstrated by the Forum on China–Africa Cooperation, expectations are being placed on Africa as the "last frontier" at the global level. Over the past 30 years, Africa has experienced remarkable economic growth and the agricultural sector is aiming to establish itself as an industry. Noting these changes, Mr. Sasakawa added, "Nowadays we are also paying more attention to income-generating activities in addition to food production. In doing so, we focused on capacity building of extension agents to help shift the mindset of the smallholder farmers from producing for 'eating' to producing for 'selling.'"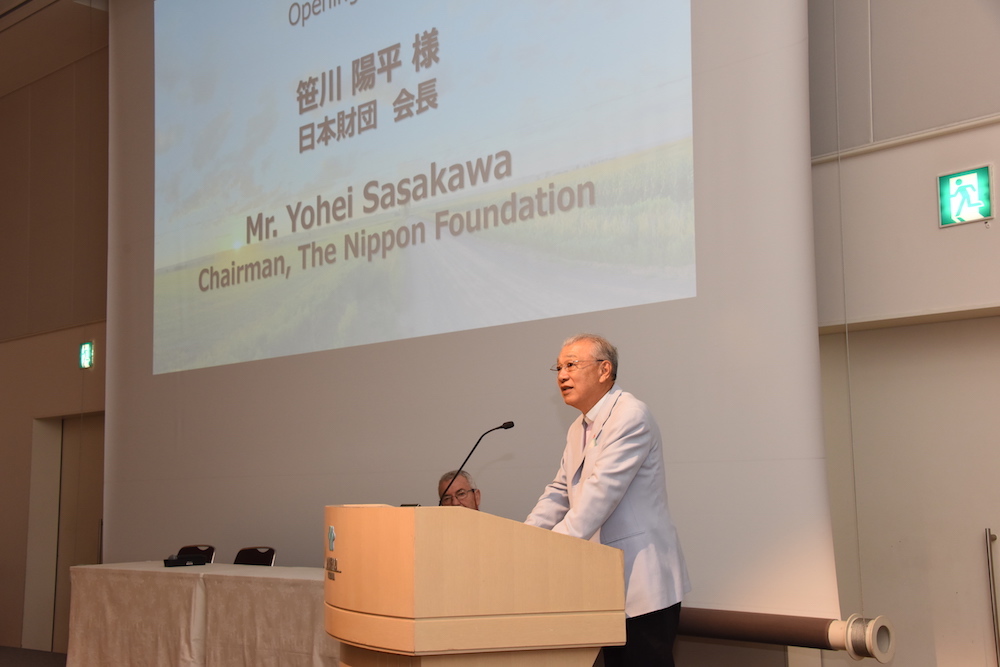 Japanese Prime Minister Shinzo Abe also attended the symposium. In his remarks, he thanked SAA for its 30 years of dedicated service, noting that if the proper technologies are provided, farmers in Africa are able to produce sufficient amounts of food. He pointed out that the emphasis being placed on agricultural development today by the governments of many African countries is evidence of SAA's dedication. Citing the timeliness of the symposium's theme, he commented that SAA's locally targeted support over many years, combined with advanced Japanese technology, is contributing to Africa's development and he called on young people and investors to transform promising industries. In his keynote address to the TICAD opening session, Mr. Abe also stated that the government would promote 20 billion dollars (roughly 2.1 trillion yen) of Japanese private investment over the next three years, and will support the training of 3,000 future business leaders.
Technologies that connect young people
One of the main subjects discussed at the symposium was the use of digital technologies to connect people. Hiroyuki Takahashi, founder and CEO of Pocket Marche, an NGO based in Iwate Prefecture operating an online platform that puts farmers and food producers in direct contact with consumers, shared his experiences and insights noting, "The power to choose what we eat is the power to stop the climate crisis and bring sustainable happiness to a world with limited resources."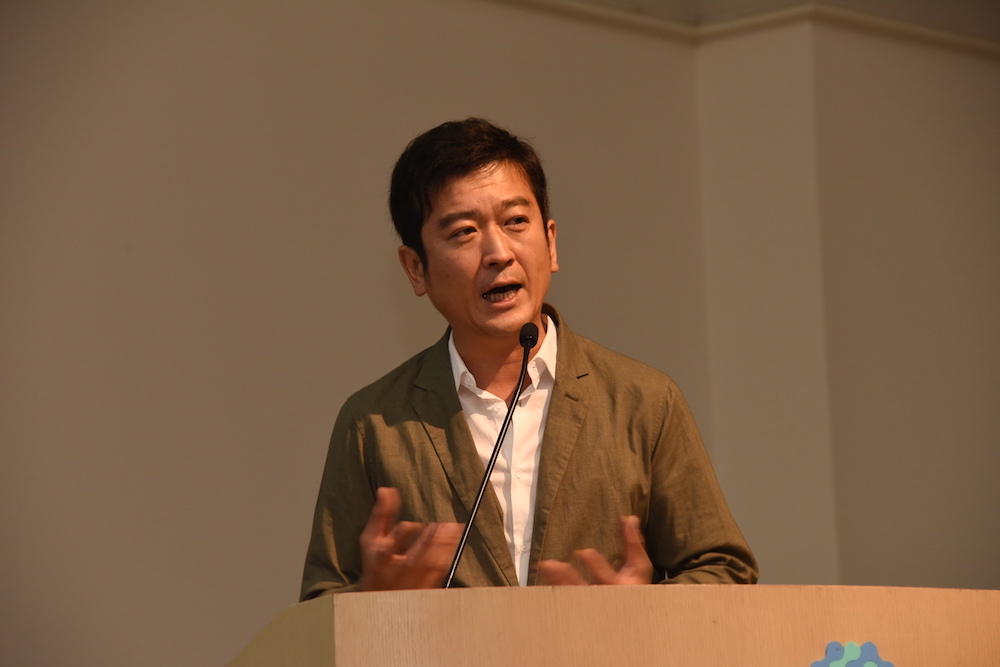 Mr. Takahashi's remarks were followed by a panel discussion featuring persons involved in agricultural policy in four African countries – Ethiopia, Mali, Uganda, and Zimbabwe – and three persons involved in capacity building among young persons. Addressing the role of the up-and-coming generation, they discussed issues including the shift to "smart agriculture" and the use of information and communication technology (ICT).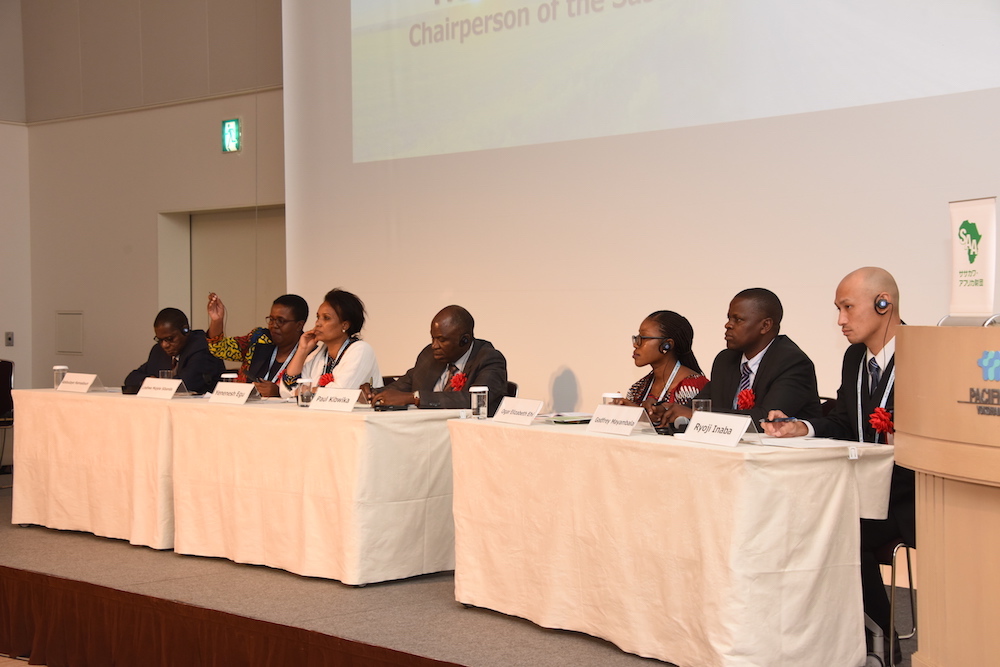 Next, Naoko Ishii, CEO and chairperson of the Global Environment Facility (GEF), talked about food supply systems and environmental issues. She remarked that a sense of transformation is needed, and that digital technologies are bringing about major opportunities. Ms. Ishii sees the spirit of innovation among the younger generation leading to the resolution of Africa's problems. She also commented that the agricultural systems associated with environmental problems are at a turning point in Africa, and that partnerships will contribute to the achievement of targets.
The symposium concluded with a summary of the discussions by Professor Ruth K. Oniang'o, SAA's chairperson, who noted that issues can be resolved if high-quality partnerships can be created, and that technological advances will encourage young people to become involved in agriculture. She added that this is likely to create opportunities for new development in Africa, and that the symposium had again confirmed this.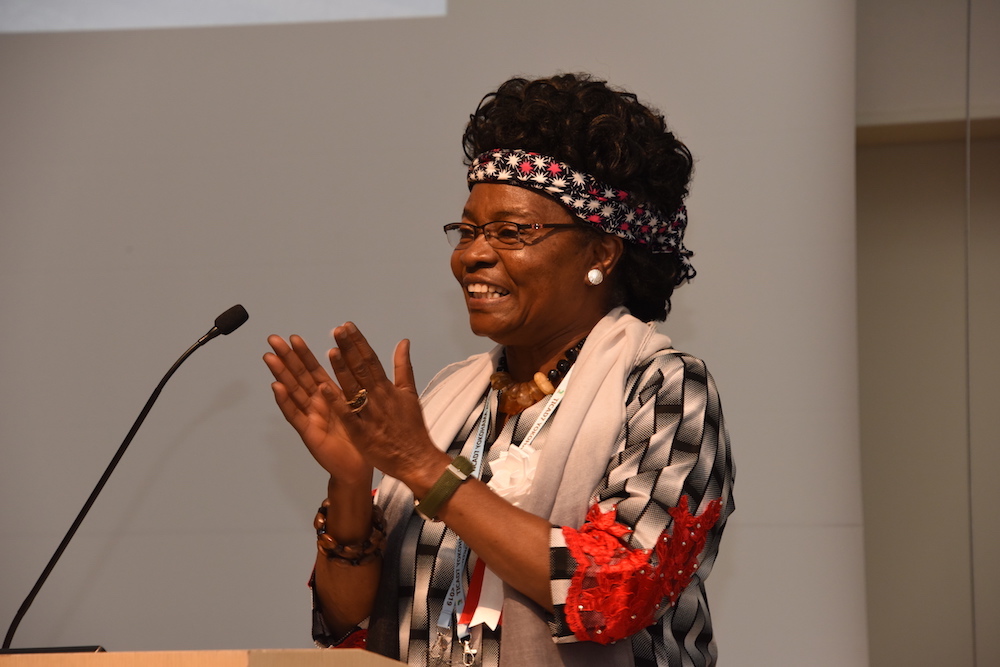 Contact
Public Relations Team
The Nippon Foundation
Email: cc@ps.nippon-foundation.or.jp