The Nippon Foundation Teaming with Global Accelerator to Support Growth of Promising Social Startups
ImpacTech is a startup accelerator founded in 2015 and based in Singapore, with additional operations in Thailand, Hong Kong, and Japan. Together with The Nippon Foundation, it recently held The Nippon Foundation Social Change Makers, a four-month program for Japanese startups looking to make a social impact. Founders Kineret Karin and Yoav Elgrichi recently sat down with Hayato Hanaoka of The Nippon Foundation to discuss the program and social startups in Japan.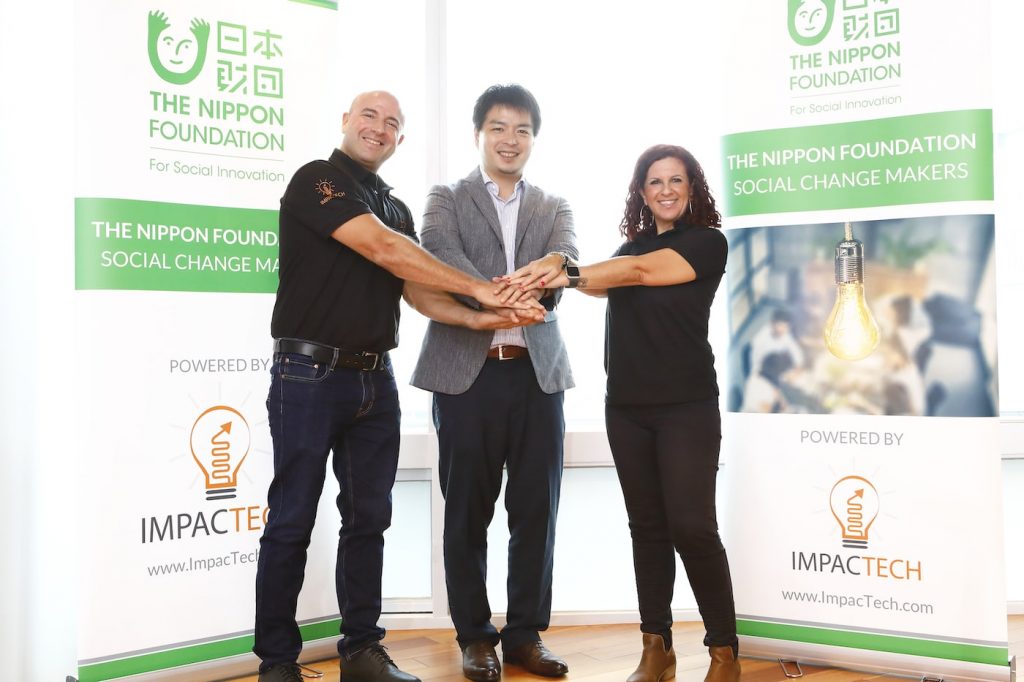 Many of the companies making the biggest social impact today were originally startups that arose from either the internet, like Google, Amazon, and Facebook, or as smartphone apps like Uber, Instagram, and WhatsApp. Ms. Karin and Mr. Elgrichi started ImpacTech because they wanted to create a business that would make a social impact by supporting startups. Ms. Karin was a workshop speaker at The Nippon Foundation Social Innovation Forum 2016, and that is how Mr. Hanaoka became interested in their work after learning about their activities in Singapore. They maintained contact after the forum, and noting that there were many novel ideas being put forth to address social issues in Japan, but little in the way of structures to support them, they began discussing how the two organizations might be able to work together. Mr. Hanaoka felt that in addition to simply providing financial support, The Nippon Foundation could use its expertise in capacity building to work with motivated startups to strengthen their impact.
The Nippon Foundation Social Change Makers
The Nippon Foundation Social Change Makers was a four-month course that brought in specialists to provide support for creating marketing and "go-to-market" strategies. Participants discussed this advice and worked on their own business plans, in some cases even adjusting their own business models, and on the final "Demo Day" made presentations to potential investors. After "graduating," ImpacTech will continue to offer support to these startups by using its global network to put them in touch with mentors in other countries and through the support of the global community of graduates.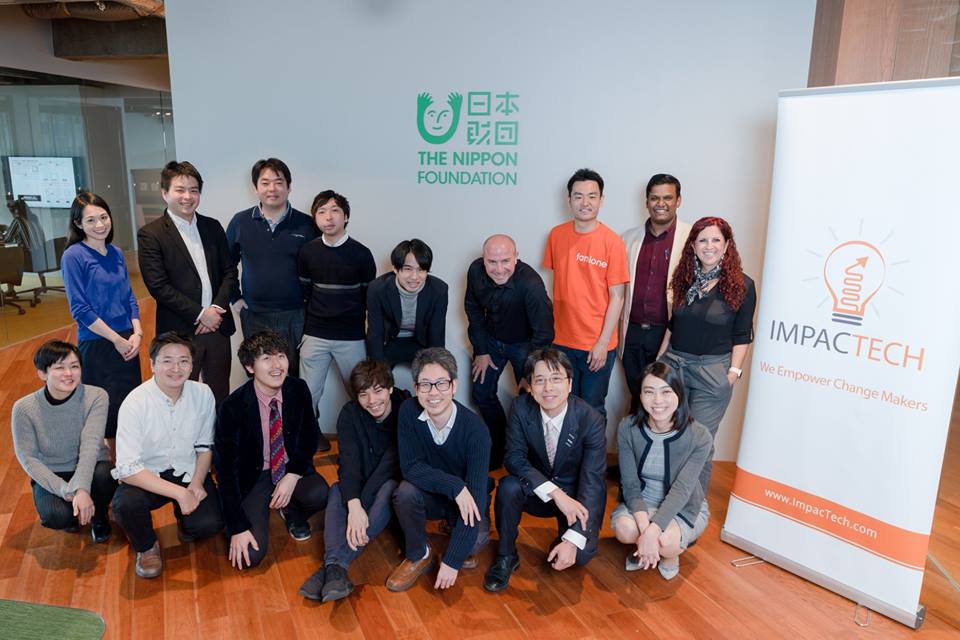 Increasing the number of startups making a social contribution
It is said that 90% of startups fail, so what are the keys to success? Mr. Elgrichi noted that a startup venture can be a lonely existence, but as simple as it sounds, the key is to persevere and "Don't give up!" Ms. Karin added that launching a startup requires a resilient personality, and that it is important to occasionally reevaluate the business model. She also pointed out that while in Asian countries failure is generally viewed negatively, positive insights and experience can also be gained, and in Europe and the United States many entrepreneurs have two or three failures before striking success.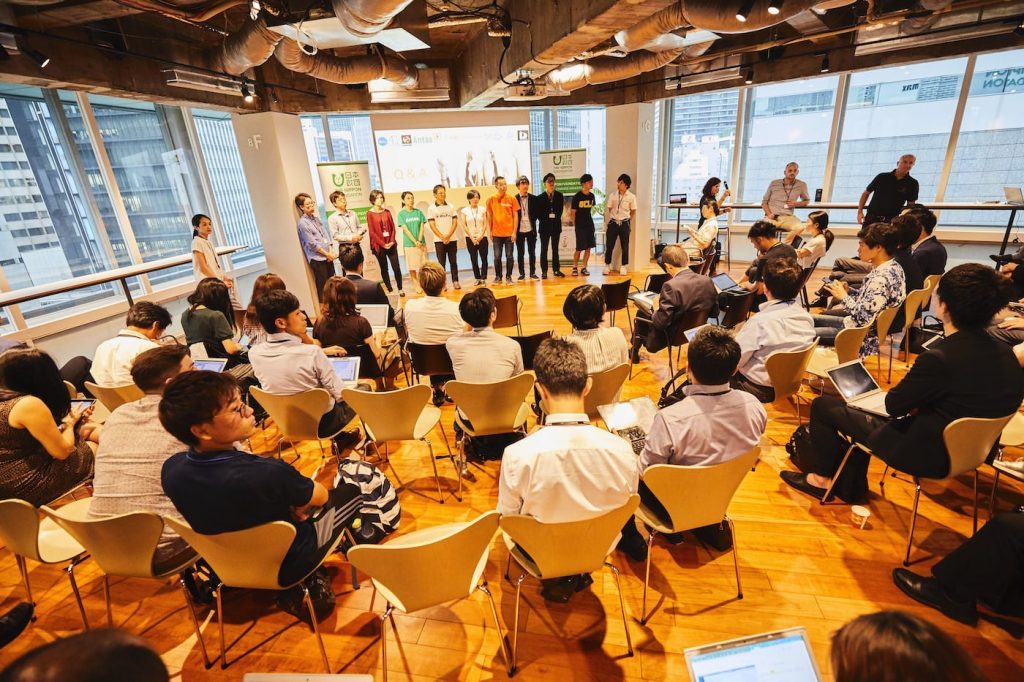 Mr. Hanaoka noted that recently there are "angel investors" willing to provide seed money, but that many companies do not move on to a next stage of growth. Social startups in particular have difficulty attracting venture capital, even when growth is anticipated. This is the aim of The Nippon Foundation Social Change Makers. In addition to its traditional support for NGOs, The Nippon Foundation wants people to know that it is also promoting various forms of collaboration among startups and established companies, in the hope of creating businesses that will resolve a broad range of social issues.
Contact
Public Relations Team
The Nippon Foundation
Email: cc@ps.nippon-foundation.or.jp