Call for Donations for Emergency Relief in Areas Damaged by Typhoon Hagibis
Dispatching volunteers to provide support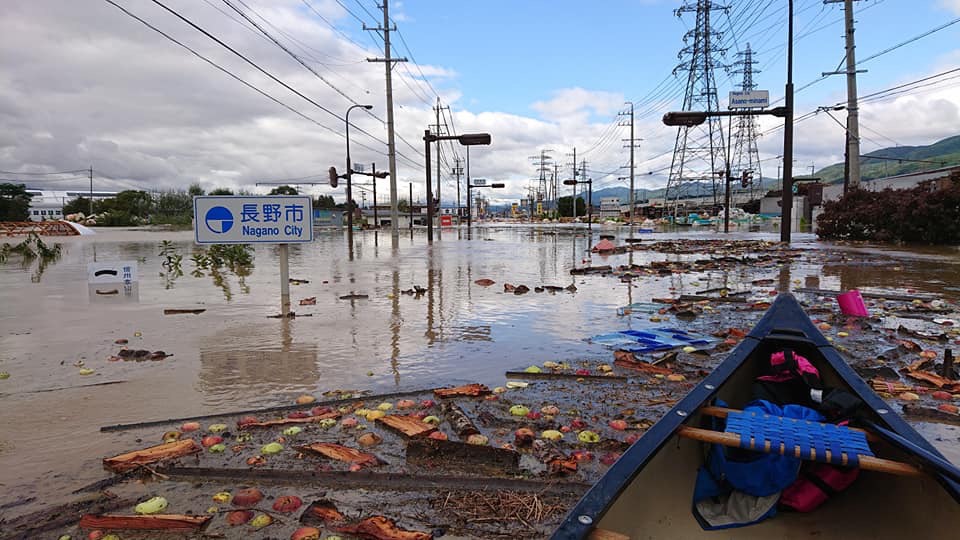 Typhoon Hagibis, the season's 19th typhoon, struck Japan on October 12-13 and caused major damage in the Tokai, Kanto, Koshinetsu, and Tohoku regions. The Nippon Foundation is dispatching NGOs and volunteer organizations to the affected areas, and is collecting donations to support their recovery activities.
Donations received will be used for activities including the following:
Removal of mud from homes
Repairs to roofs of houses
Dispatching of volunteers
Support for children in affected areas
We ask for your support.
Donations can be made via bank transfer or credit card as follows:
[Bank Transfer]
| | |
| --- | --- |
| Beneficiary Bank | MUFG BANK, LTD. |
| SWIFT code / BIC code | BOTKJPJT (8 letters) / BOTKJPJTXXX (11 letters) |
| Branch Name | HEAD OFFICE |
| Beneficiary Account Number | 001-1660782 |
| Beneficiary Name | THE NIPPON FOUNDATION |
[Credit Card]
Please click on the link below (you can switch between English and Japanese using the links in the upper right-hand corner of the page).
※

Please note that donations by credit card are limited to 5 million yen per donation. If you wish to donate more than that amount, please make multiple donations.
Contact
Partnership Development Division, The Nippon Foundation
Email: kifu@ps.nippon-foundation.or.jp