Building 50 Learning Centers in Cox's Bazar District, Bangladesh
The Nippon Foundation to provide $2 million to BRAC
The Nippon Foundation and the Bangladesh-headquartered, international NGO BRAC held a joint press conference at the BRAC Centre in Dhaka, Bangladesh, on December 11 (local time) to announce an agreement under which the Foundation will provide roughly US$2 million in support to BRAC for the construction of 50 steel 2-story structures, to be used as learning centers in refugee camps in the Cox's Bazar district of Bangladesh.
This project is intended to provide access to education for 8,000 children aged 4 to 14 who live in the camps and do not have educational opportunities. BRAC will also use this support to open and operate 100 preschool centers for 3,000 children aged 5 to 6 in Cox's Bazar host communities around the camps
Speaking at the press conference, BRAC Bangladesh Executive Director Asif Saleh expressed his enthusiasm, noting that without opportunities for an education, children in the refugee camps have neither dreams nor a future, making this partnership with The Nippon Foundation very important. He added that he looks forward to working with the Foundation, making use of each organization's strengths. The Nippon Foundation Chairman Yohei Sasakawa commented that he understands the important role that education plays in children's futures. He said he sees this partnership being one of not simply providing funding, and that he looks forward to building on this to work together in providing humanitarian aid.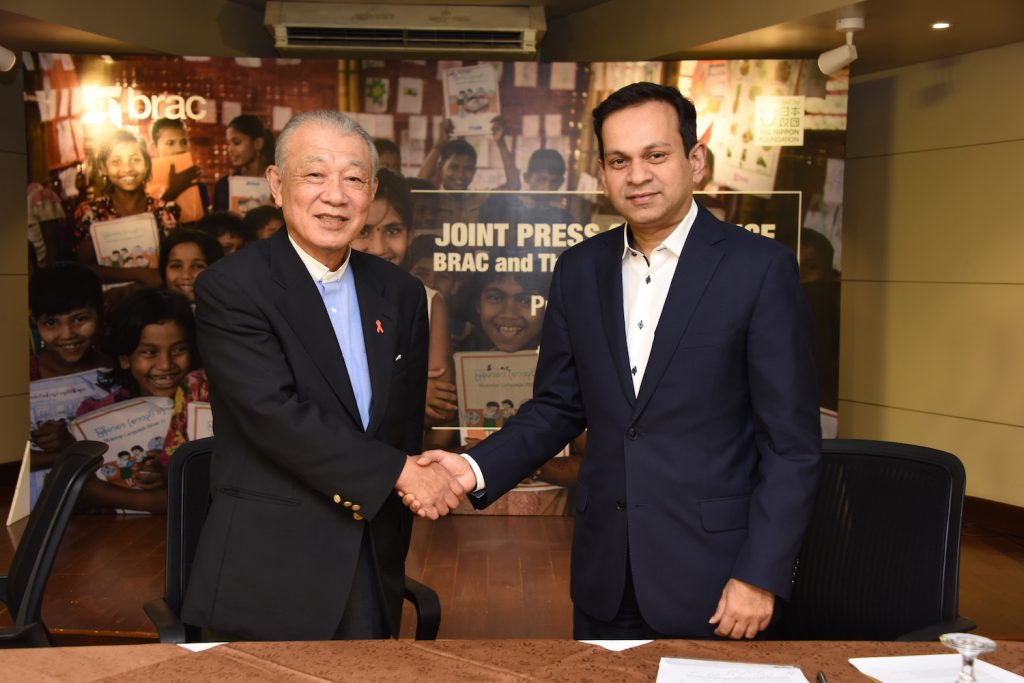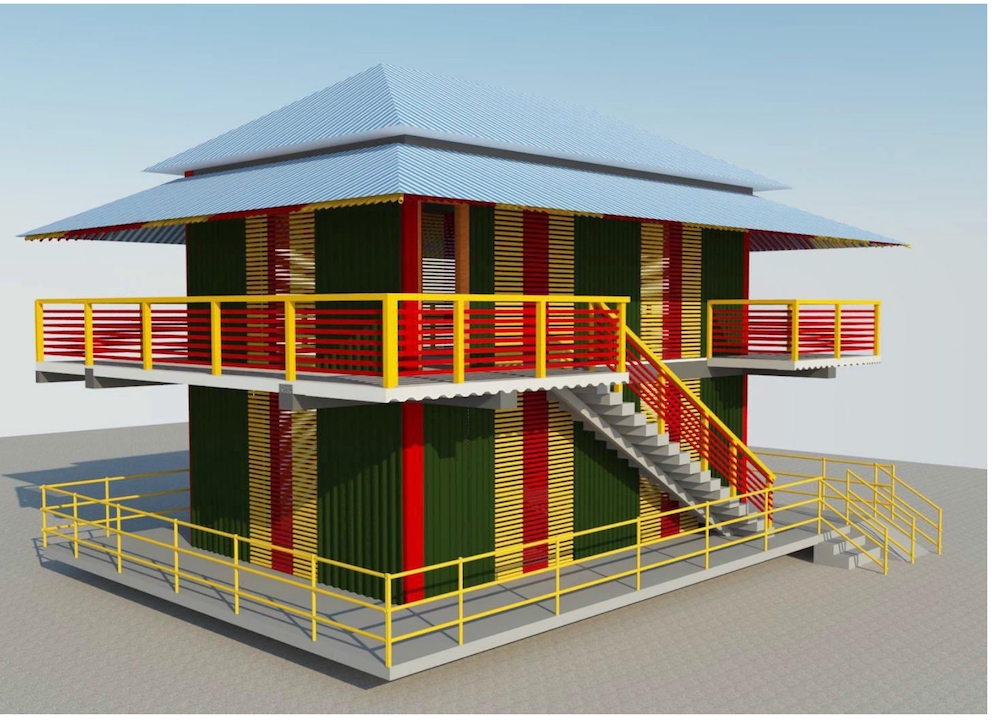 Project overview
Activities inside the refugee camps
[Main project]
Construction of 50 steel 2-story learning centers
[Objective]
The project will target the Ukhiya and Teknaf upazila (sub districts) of Cox's Bazar, where the crisis regarding educational opportunities is most severe. Access to education will be provided to 8,000 children aged 4 to 14 living in the camps.
[Specific activities]
Construction of learning centers
Implementation of an educational program
Construction of warehouses to store construction equipment and educational materials
Acceptance of applications and assistance with enrollment procedures for enrollees
Activities in host communities around the camps
[Main project]
Opening and operation of a preschool educational program at 100 locations for 3,000 children living in host communities
[Objective]
The situation is most critical in the Ukhiya, Teknaf, and Ramu upazila (sub districts) of Cox's Bazar. The project will provide support for the operation of new preschool educational programs administered by BRAC at 100 locations to prepare 3,000 children aged 5 to 6 living in the host community for elementary education. Locations will be determined based on the needs of parents and communities, and centers will be opened with their approval.
[Specific activities]
Implementation of educational program
Basic training for teachers
Teachers orientation
Monthly training for teachers
Purchase of construction equipment and educational materials
Assistance with enrollment procedures
Support for progressing to an appropriate elementary educational program upon course completion
Contact
Public Relations Team
The Nippon Foundation
Email: cc@ps.nippon-foundation.or.jp