Establishment of The Nippon Foundation Disaster Recovery Support Center in Marumori Town
Assisting recovery work by persons who experienced damage from Typhoon Hagibis
A ceremony was held on December 27, 2019, to mark the opening of The Nippon Foundation Disaster Recovery Support Center in the town of Marumori in Miyagi Prefecture. The center, opened in Marumori's volunteer center, will support recovery work being done by Marumori residents who experienced major damage from Typhoon Hagibis, which caused widespread flooding and other damage across a large section of central and northeastern Japan in October 2019.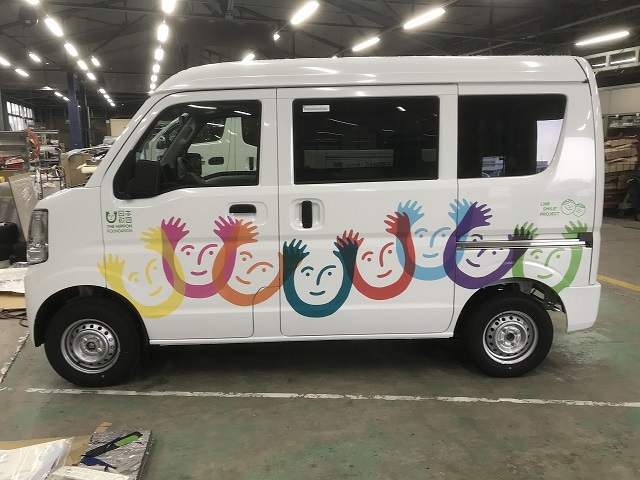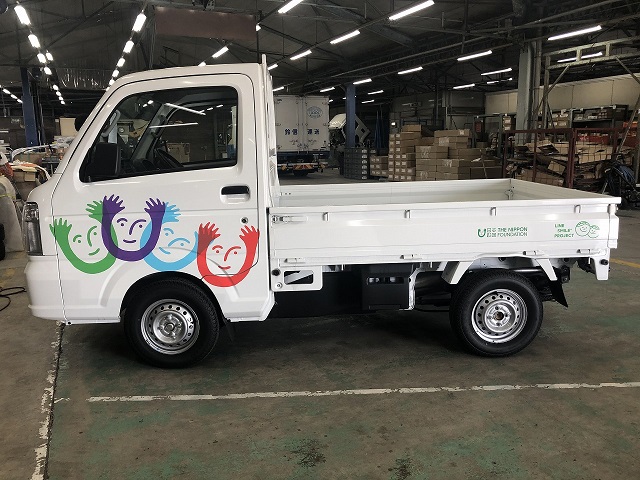 The center was established using donations from Line Corporation and the Nanani Fund, which were used to purchase two vehicles (a light van and a light truck) and tools and equipment that will be lent free of charge to local residents, and to provide training sessions on the use of the tools and consultation and on-site support for the rebuilding of damaged houses. The center is the first of five that The Nippon Foundation plans to establish in Miyagi, Tochigi, Ibaraki, and Nagano prefectures, to support reconstruction work being done by local residents and volunteers.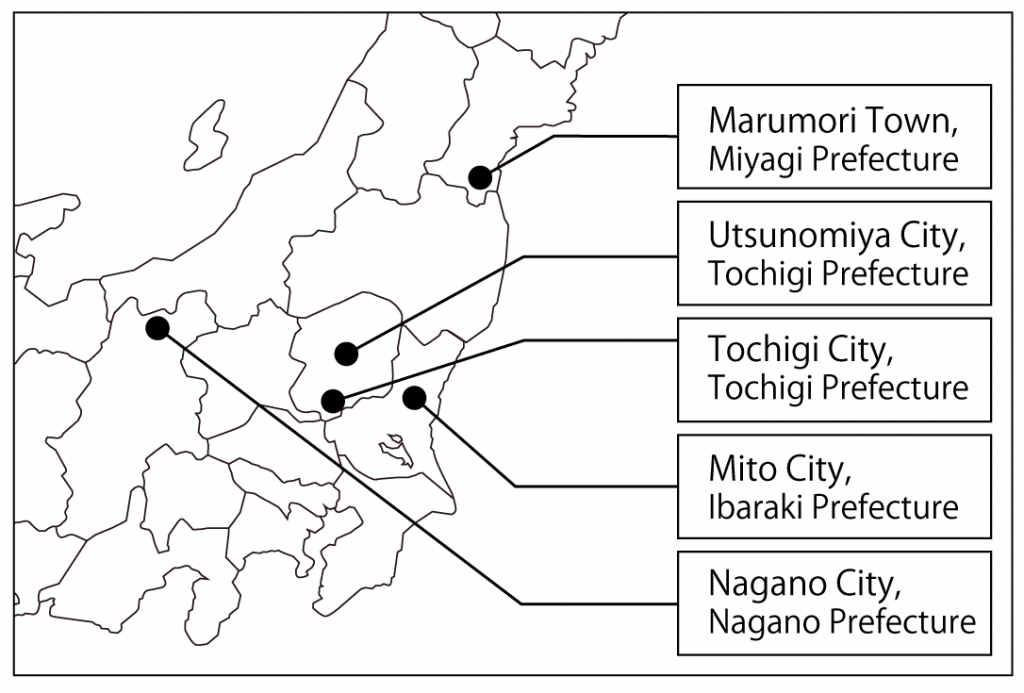 Donation from Line Corporation
As part of Line Corporation's LINE SMILE+ PROJECT, one of the company's corporate social responsibility (CSR) activities, a donation was made to The Nippon Foundation's Special Fund for Disaster Preparedness. The company's LINE communications application for smartphones features "stickers" that can be purchased by users, and for this project, all proceeds from the sale of a special series of stickers featuring Olympic-medalist figure skater and Miyagi native Yuzuru Hanyu were donated.
Nanani Fund
The Nanani fund was established at The Nippon Foundation by the popular entertainers Goro Inagaki, Tsuyoshi Kusanagi, and Shingo Katori. The fund takes its name from their regular program on the AbemaTV video streaming website.
Contact
Public Relations Team
The Nippon Foundation
Email: cc@ps.nippon-foundation.or.jp