Ties Created Through Historic Photograph
Photographer Nobuko Ota continues to preserve memories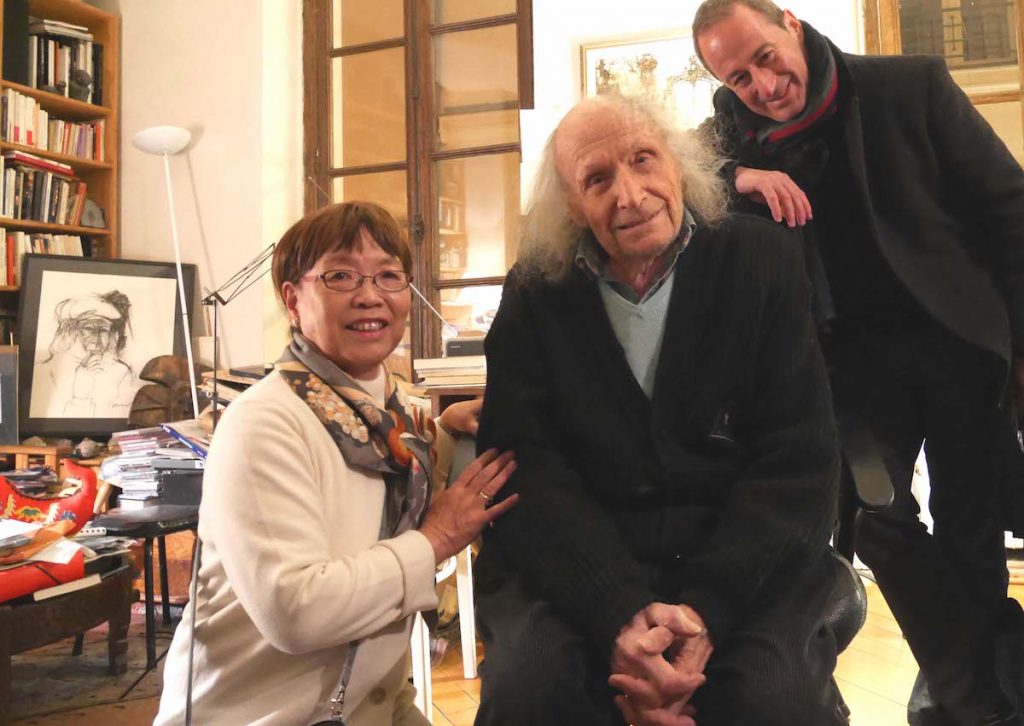 This month marks the 10th anniversary of the Great East Japan Earthquake that struck the Tohoku region of northeastern Japan on March 11, 2011, causing a massive tsunami that caused major damage and loss of life across a wide area. One of the iconic images from the aftermath of the disaster was the "miracle pine," a single surviving pine tree from what was previously a forest of 70,000 trees along the coast of Rikuzentakata City in Miyagi Prefecture. Although the tree has since died from exposure to salt water, it has been preserved as a permanent memorial.
Nobuko Ota is a photographer who lives in Morioka City, in neighboring Iwate Prefecture, and from late 2011 has been visiting the damaged area to take photographs. On March 11, 2012, she took a photograph of Israeli violinist Ivry Gitlis standing next to the miracle pine playing a violin. In May 2012, The Nippon Foundation held a photo contest as a way of preserving the memory of the disaster, and this photograph won first prize. We recently caught up with Ms. Ota to discuss her recollections from that time.
She recounts how she first met Mr. Gitlis.
"I was walking along the coast and as I neared the miracle pine, I saw a non-Japanese man wearing high boots like a gypsy's playing a violin. There were only a few people around. I played the piano a long time ago, and I recognized one of the songs as Bach's "Gavotte." Another was the traditional Japanese tune "Song of the Seashore." I didn't recognize the other, but it sounded like a requiem. I was very impressed by the way he played. Between the songs, he held the violin up to the sky and gazed at the tree. This may have looked strange, but it also had a sacred dignity, as if he were conversing with the gods. After a while, I was mesmerized and couldn't move."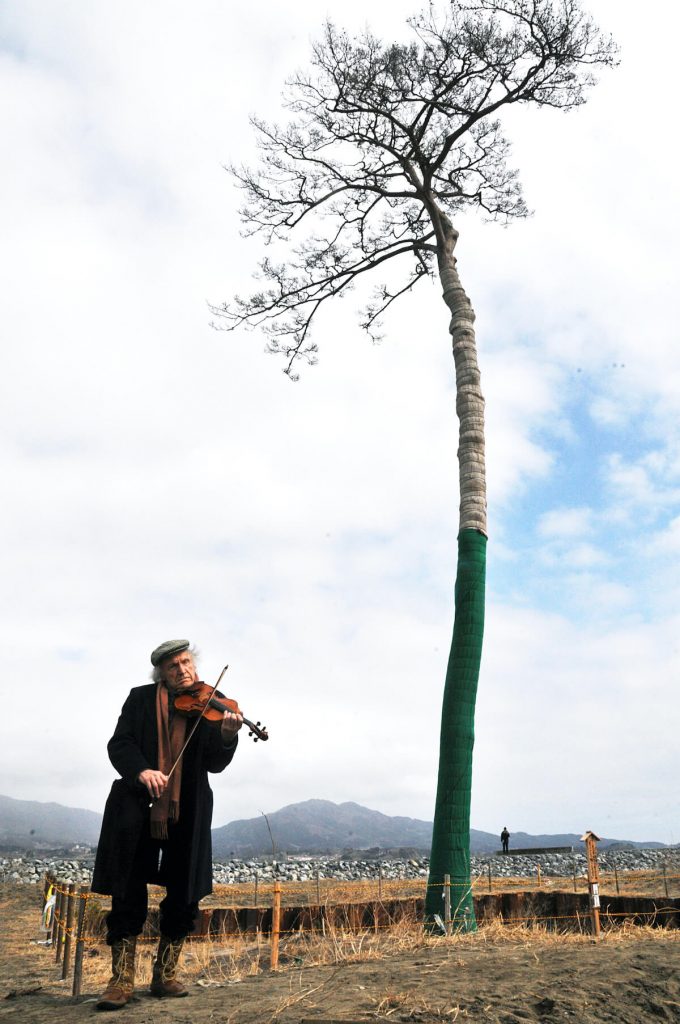 Mr. Gitlis had long had an affinity for Japan, and was distressed when many musicians canceled concerts in Japan after the disaster. He quickly decided to visit Japan and arranged to play charity concerts in Tokyo and Nagoya. He also visited Tohoku and played at an elementary school in Rikuzentakata, which is when he visited the miracle pine. Mr. Ota says that when she saw Mr. Gitlis playing, she had no idea that he was a world-famous violinist, but felt that she had to take a picture. She was very surprised the next day when she saw his picture in the newspaper and learned who he was. That one photograph captured Mr. Gitlis thinking about Tohoku, and the resilience of the pine tree that had survived the damage. A person can also be seen standing in the bottom right-hand corner, adding a sense of mystery.
Ms. Ota learned about The Nippon Foundation's photo contest to preserve the memory of the Great East Japan Earthquake in the news and submitted the photograph, which won first prize. She recalls her pleasure when one of the judges called it "a historic photograph," and was even happier that many people found it interesting. She was even contacted by Mr. Gitlis himself, saying that he would like to meet her.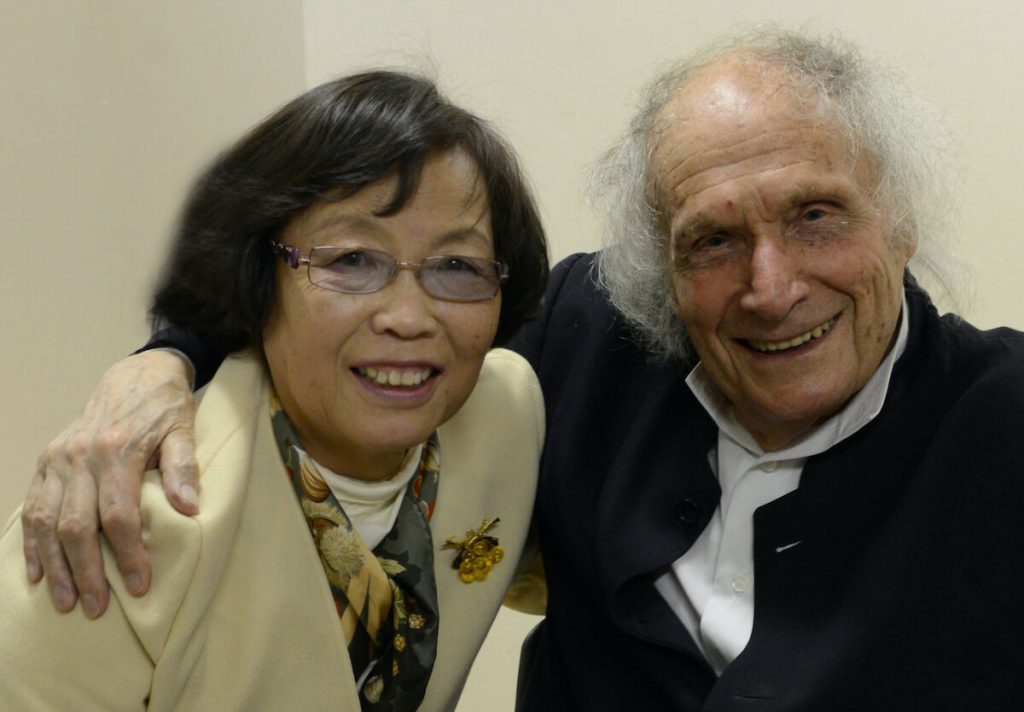 Ms. Ota was able to visit Mr. Gitlis at his home in Paris in 2016, where he had Ms. Ota's photograph hanging on a wall, and the two kept in touch over the subsequent years. The photograph has also been displayed at an earthquake-related event at the Paris City Hall. Mr. Gitlis died in December 2020, at the age of 98.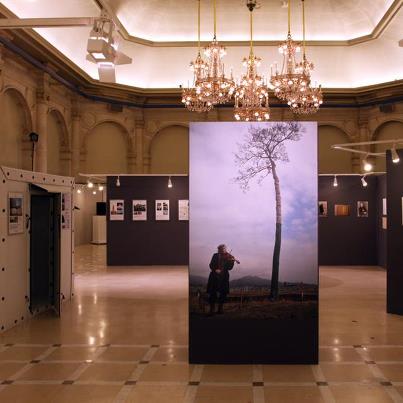 Ms. Ota began visiting areas damaged by the disaster in November 2011 and continues to visit today, because she simply wants "to see people smile." She explains that when she asks a person if she may take their picture and points the camera at them, they smile and are a happy to see the picture she has taken. Although the information provided on television and in news broadcasts conveys the situation in the region, it is difficult to express in words the feelings of the people who live there. This is why Ms. Ota hopes that her photographs can give a sense of things that cannot be expressed in words – giving encouragement and bringing smiles, and preserving memories.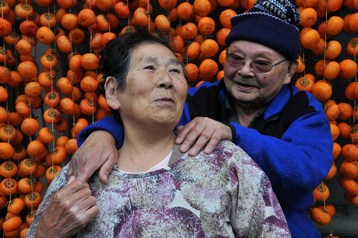 Contact
Public Relations Team
The Nippon Foundation
Email: cc@ps.nippon-foundation.or.jp