Neither Home nor School, 'Children's 3rd Place Minuma' Opens in Saitama City
38th location nationwide and 4th in Saitama Prefecture provides after-school learning, meals, and other experiences
The Nippon Foundation launched its Children's 3rd Place program in 2016, to build and support places where children can spend their after-school time with peace of mind and develop personally. Children's 3rd Place Minuma, the 38th location nationwide and the fourth in Saitama Prefecture, opened on March 30, 2021.
At the opening ceremony, the local J. League Urawa Red Diamonds ("Urawa Reds") professional soccer team presented the center with a jersey signed by the players and a banner. Going forward, Children's 3rd Place Minuma intends to participate in the Reds' Heart-full Club children's soccer program as it works with local government agencies, companies, and residents to support children's healthy growth while also instilling an affection for local culture, which includes both soccer and agriculture.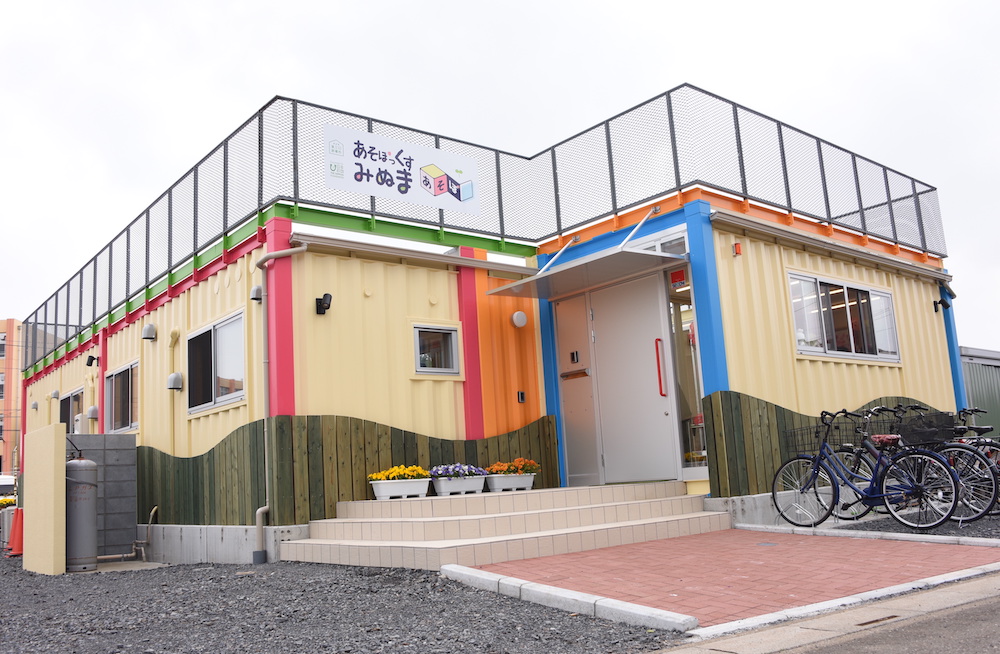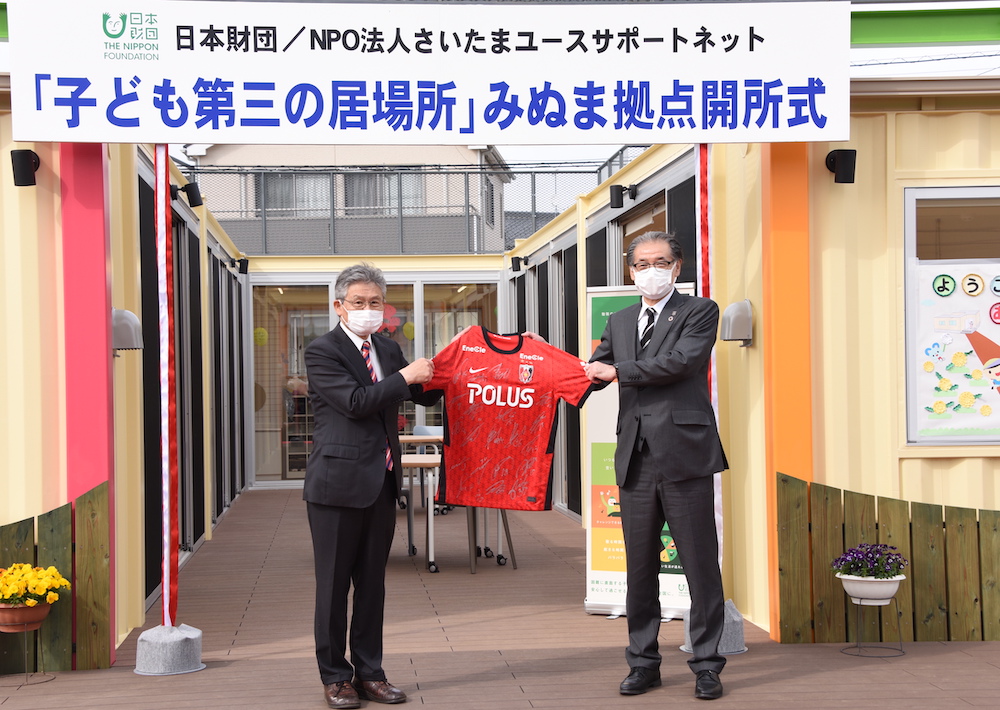 Comments from supporters
Yasushi Aoto, Saitama Youth Support Net
When the building was completed, I thought that our mission was to give it life. The wooden deck invites people from the community to stop by and visit. I hope that this will become a place that is open to the community.
Yohei Sasakawa, Chairman, The Nippon Foundation
In the past, children were considered Japan's treasure, but today communities are falling apart. Society has become self-centered, with people thinking only about themselves and their own children. For children to experience healthy growth, however, they should not be isolated from their community. It is important that they are fully supported by their community. I hope that this will become a gathering place for people of all generations from the community.
Hayato Shimizu, Mayor, Saitama City
The environment for children today can be challenging. I am very happy, however, that this center has been built as a place for children to grow. The city will support the center so that many people can bond together and that children will grow up surrounded by love.
Yoichi Tachibana, President, Urawa Red Diamonds
The Heart-full Club provides opportunities for many children to have fun and experience joy through sports. I hope that the children who come here will enjoy playing soccer and other activities with Urawa Reds players.
Children's 3rd Place Minuma
Children's 3rd Place Minuma is located in Saitama City's Minuma Ward, which includes the scenic Minuma Tanbo, an extensive green space containing many vegetable farms and rice paddies. In recent years, however, the ward has become increasingly urbanized, and the environment for children is not as accommodating as it was in the past. The center is within walking distance from three elementary schools, and many children, including children who have difficulty attending school and children of non-Japanese parents, can interact with people of various generations from the community in a healthy, positive environment.
The center will have roughly six staff and initially be able to accommodate 10 children, with a focus on first through third graders. The building is roughly 125 square meters, built on a roughly 625 square meter property. It includes a study room, living room, kitchen, an open space, and shower and toilet. In addition to reading activities and help with studying, the center will provide meals and teach life skills like teeth brushing.
Contact
Public Relations Team
The Nippon Foundation
Email: cc@ps.nippon-foundation.or.jp