【TNF Journal】Business's New Relationship with Disabilities (Part 2)First Meeting of the Working Group for Promoting the Social Participation of People with Disabilities
Exploring Essential Viewpoints for Addressing Current Issues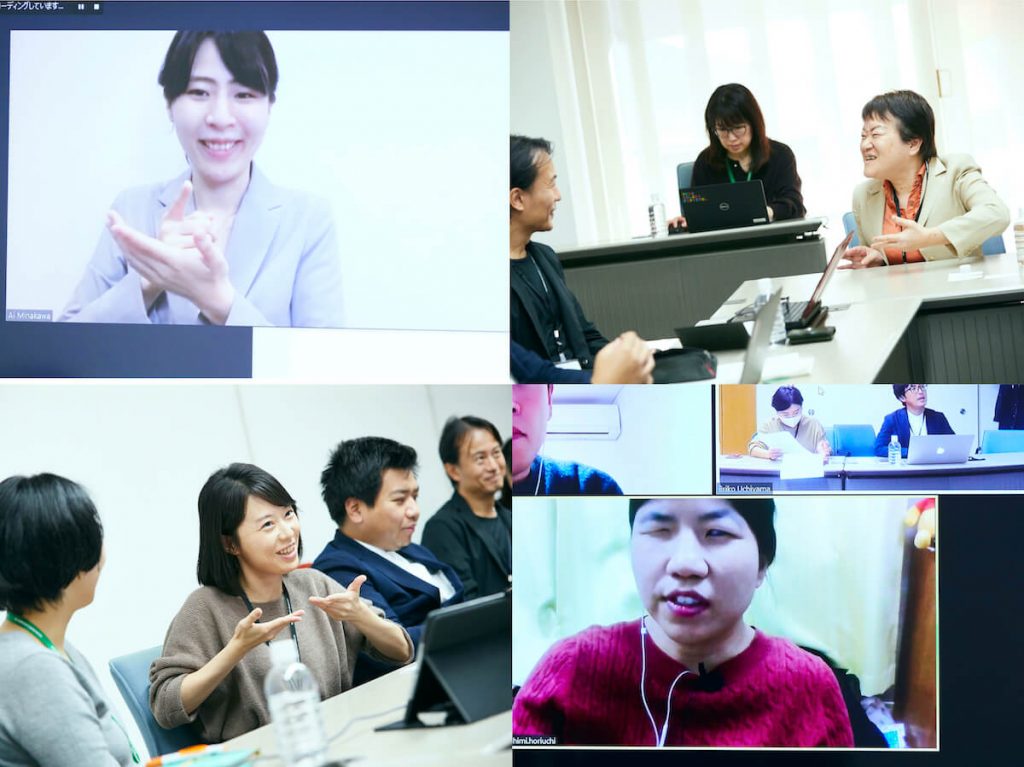 Reporting: The Nippon Foundation Journal Editing Department
Key Points in this Article
Many companies recruit people who have a wide range of skills but place little importance on their individuality and qualities as individuals
The role of the Working Group is to investigate the current status of people with disabilities and to pool their collective knowledge and know-how to enable all people to play an active part in society
Creating an inclusive society begins with getting to know and understand one another as people irrespective of disabilities
Disabilities are never far from us. People with disabilities account for 15% of the world's population, which is about one billion people. Furthermore, approximately 50% of all people know someone with a disability, including family members and friends, and the purchasing power of these people with disabilities and their families and friends combined is said to be as high as 8 trillion dollars.
Despite this, little attention is paid to this enormous workforce and market.
Focusing on the employment of people with disabilities at various companies and the development of products and services for people with disabilities, this series "Business's New Relationship with Disabilities" will introduce some outstanding initiatives. We would like our readers to join us in considering what kind of viewpoints and ideas are necessary for creating a society where everyone can participate irrespective of disabilities.
In charge of reporting are members of the Working Group(*1) formed by The Nippon Foundation to accelerate the social participation of persons with disabilities. Members with diverse backgrounds including persons with cerebral palsy, persons completely blind, deaf persons, and persons with mental disabilities are working on the development of new projects aimed at realizing an inclusive society(*2).
*1

A group formed to research and formulate plans for specific issues

*2

A society in which the existence of each and every individual is valued, regardless of race, gender, nationality, social status or disability
Following on from Part 1 (a new window opens), we interviewed members of the Working Group in this Part 2 of the series. Our interviews focused on members who themselves have disabilities and their enthusiasm for various initiatives and the society they want to create.
Diverse members aiming for an inclusive society
The purpose of the Working Group is to promote the social participation of persons with disabilities in business. Mr. Yosuke Ishikawa, the group leader, explains that the activities of the group for achieving this purpose are roughly divided into three areas.
"The first is to interview companies engaged in forward-looking initiatives in diversity and inclusion (D&I*). The second is to support the activities of companies that want to become involved in the employment of persons with disabilities and the development of products and services for them by providing to society a handbook that summarizes such knowledge and know-how. The third is to use the knowledge gained from our interviews to develop our own new projects for accelerating the social participation of persons with disabilities in business."
Creation of a society where everyone can play an active role by mutually respecting and acknowledging diversity of race, gender, age, and the presence or absence of disabilities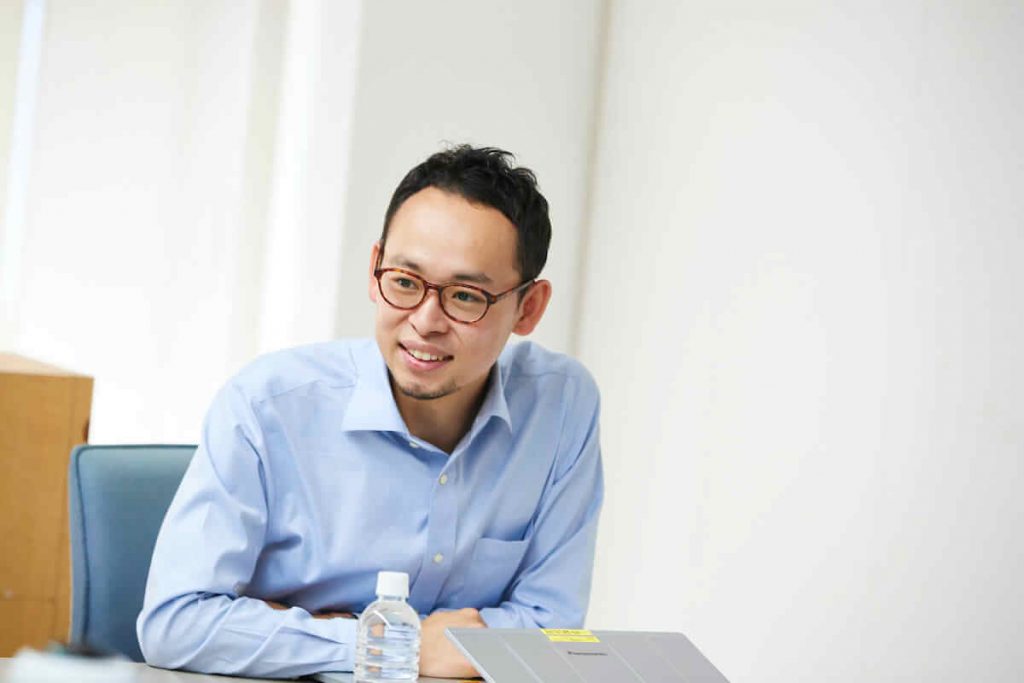 Our meeting to gather information for this installment of the series was actually the first time for all members of the Working Group to come together at one time. It was a truly inclusive, unique information-gathering experience where members living overseas or in regional areas who are engaged in activities participated in the online discussion with the aid of subtitles and sign language interpreting using UD Talk.*
A smartphone app for assisting communication with deaf and hearing-impaired people by displaying conversations in real time using voice recognition technology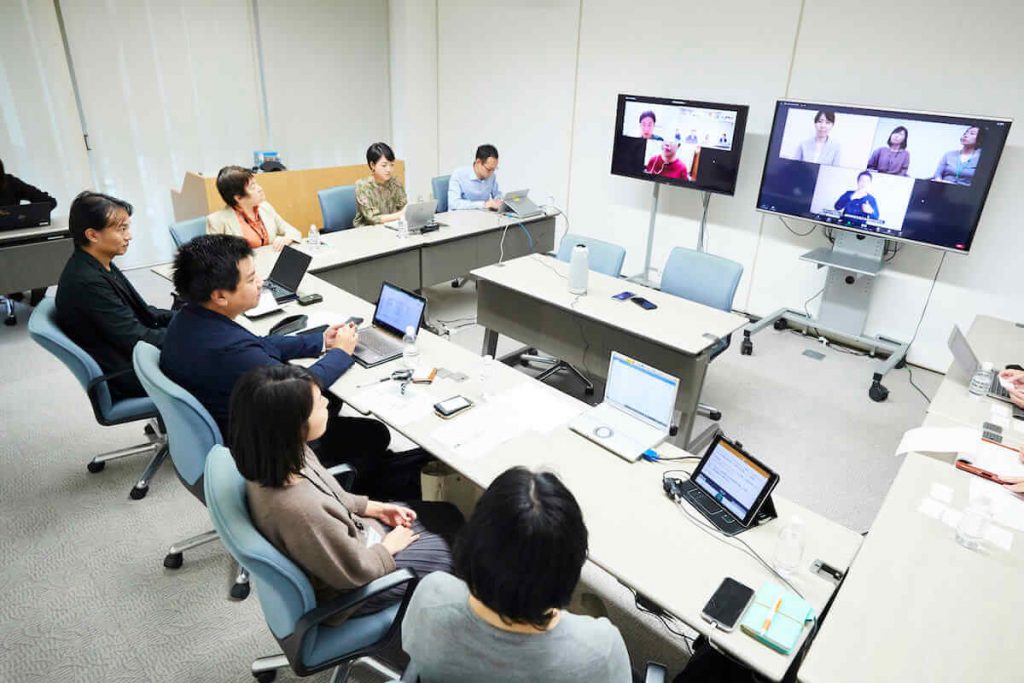 We will now introduce the roles of each of the members of the Working Group (in alphabetical order).
Dr. Takashi Izutsu
Dr. Izutsu is a Project Associate Professor of The University of Tokyo College of Arts and Sciences. Former chief for mental well-being and disabilities at the United Nations Headquarters, Dr. Izutsu has in-depth knowledge about initiatives in D&I in Japan and internationally. In the Working Group, he conducts interviews with companies and is applying his experience and knowledge to date to prepare a handbook.
Ms. Masako Okuhira
Born prematurely, Ms. Okuhira suffers from cerebral palsy. Engaged in the training of leaders of persons with disabilities in developing countries, she develops and conducts training programs at the Japanese Society for Rehabilitation of Persons with Disabilities. She is the first person with a disability to become a long-term dispatch expert of the Japan International Cooperation Agency (JICA). She currently works for the Sasakawa Peace Foundation. In the Working Group, she is in charge of researching the current status of social participation of persons with disabilities and preparing a handbook based on interviews with companies.
Mr. Masafumi Nakane
An engineer with total blindness*, Mr. Nakane works as a programmer at a major developer of accounting software. As the person in charge of preparing a handbook in the current project, he is applying his knowledge in the fields of visual impairment and technology.
Visually impaired person with no eyesight
Ms. Yoshimi Horiuchi
Ms. Horiuchi normally resides in Thailand but due to COVID-19 is currently participating in the project from her hometown Kochi. Shortly after birth, she developed complications from congenital cataracts and glaucoma and became totally blind when she was a high school student. Based on her experience of broadening her own world through books, she is involved in storytelling and lending books at schools in rural areas of Thailand. In the Working Group, Ms. Horiuchi is responsible for researching current conditions and issues of disability inclusion.
Ms. Ai Minagawa
A deaf person, Ms. Minagawa is currently a student of deaf studies at Gallaudet University* in the United States. Drawing on her background as a nurse, she is involved in activities for promoting understanding and consideration of deaf persons in medical institutions. She is also involved in the dissemination of health information using sign language. In the Working Group, Ms. Minagawa is responsible for researching current conditions and issues of the deaf community.
University for deaf people in Washington D.C., United States
Ms. Ayano Yamamoto
A deaf person, Ms. Yamamoto undertook deaf studies at Gallaudet University in the United States, and currently works as a researcher in the Cooperative Faculty of Education at Gunma University. She also trains sign language interpreters. In the Working Group, Ms. Yamamoto undertakes research aimed at promoting bilingual deaf education* in Asian countries.
Education methods for deaf children to acquire two languages – sign language and written language – to think and express themselves and to enhance their cognition, scholarship and mental development
Mr. Yuhei Yamada
A person with a mental disability, Mr. Yamada is a representative of the Association of Mentally Impaired Persons-Porque. He participates in various activities including research and advocacy for creating a symbiotic society where mentally impaired persons living in the community provide support and recognition of each other. In the Working Group, Mr. Yamada is collating knowledge and information obtained through interviews with various companies to prepare a handbook.
Valuing individuality and personal qualities is vital
Comprised of diverse members, the Working Group promotes social participation of persons with disabilities. Commenting on The Nippon Foundation's current initiative, Ms. Okuhira expresses her joy and ambitions, saying, "I am so glad that The Nippon Foundation has been directing its attention to the disability inclusion. I look forward to working with these members."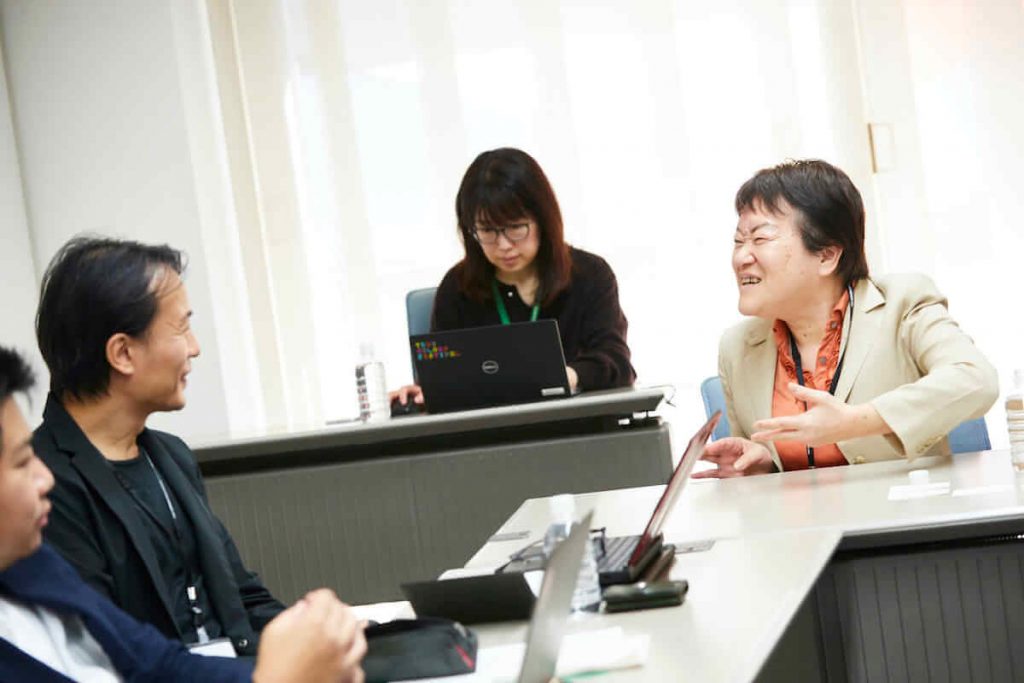 "I feel that being able to work together with people with disabilities from various backgrounds as well as able-bodied people in this Working Group is a very valuable opportunity. Drawing on the individuality and experience of the members and on the knowledge I have gained thus far, I would like to widely disseminate the information we have obtained here," continues Mr. Nakane. Ms. Yamamoto also describes her aspirations, saying, "I'm excited not only to be able to work as a deaf person but also to be able to engage in activities from a different perspective. I would like to do whatever I can so that our activities in this Working Group will be a step toward changing society."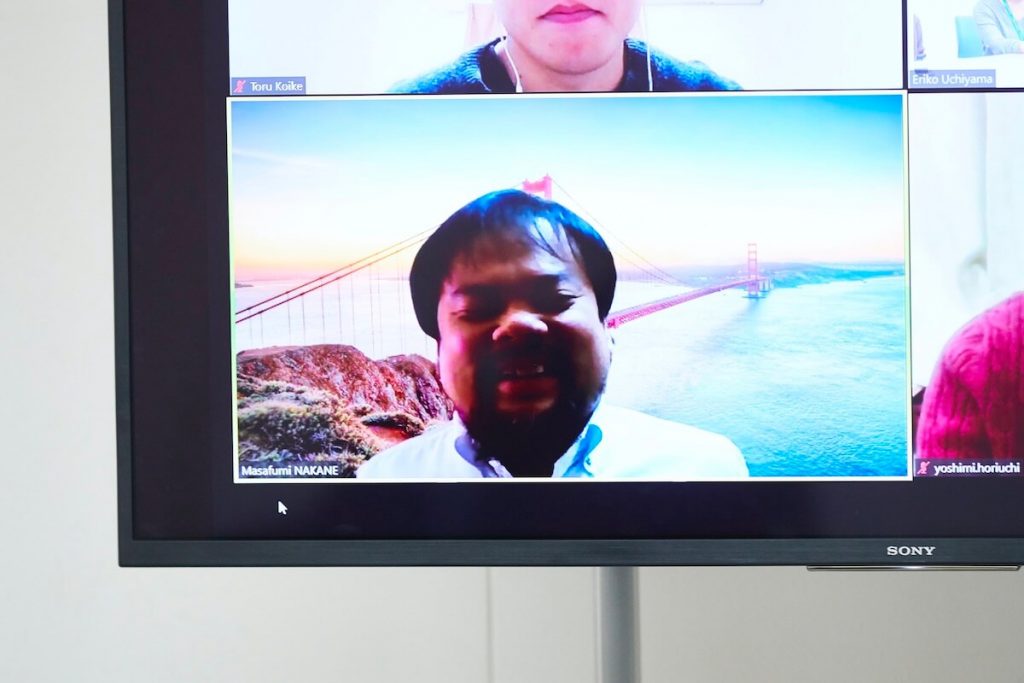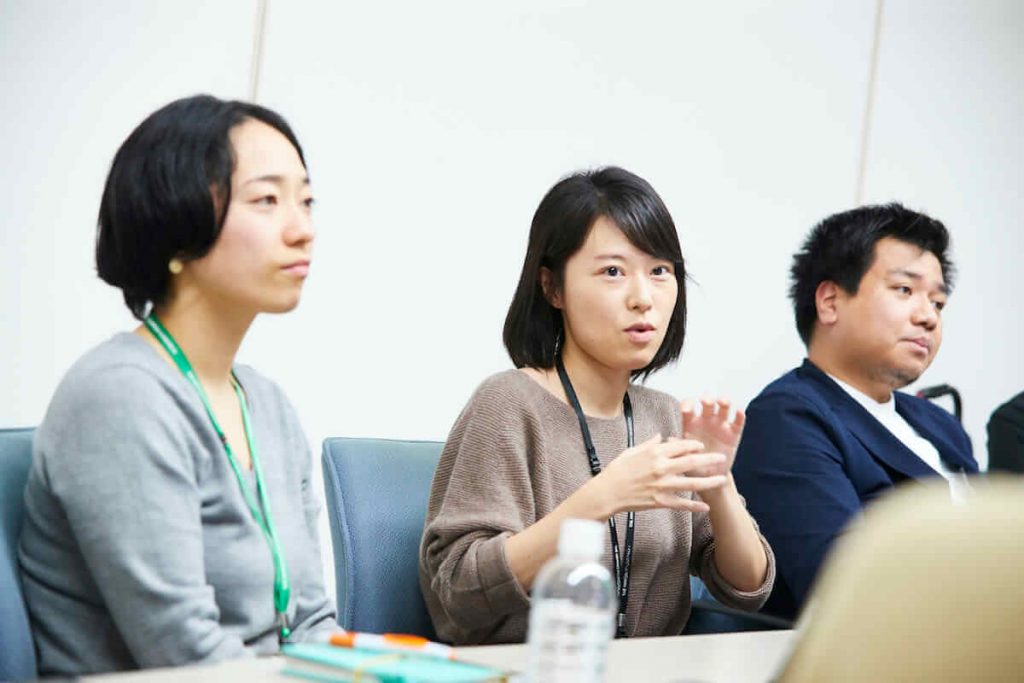 Participating online, Ms. Minagawa spoke with bitterness about the experience of her father, who is also a deaf person like her, and questioned the way he was treated by his company.
"My father worked as a technician. He was never absent, worked hard for 40 years at his company, all the time giving guidance to junior workers. During that time, however, he was never once afforded the opportunity of a promotion. It was because of one simple reason: he did not use vocal language."
"I think that up until now many companies have tended to give priority to the hiring of versatile people who are capable of performing a compendium of tasks from 1 to 10. Even when a candidate is able-bodied, I feel preferences tend to be limited to certain people. Rather than one person performing all 10 tasks, I feel that the tasks that one person is not good at can be left to persons who are, and even the tasks one person is good at can be left to other people so that the 10 tasks can be achieved efficiently as a team through the division of labor. I think such an approach will make life easier for more people all around. I myself am delighted to be able to join people of diverse backgrounds and experience through this Working Group and to be able to work while respecting and making the most of each other's strengths."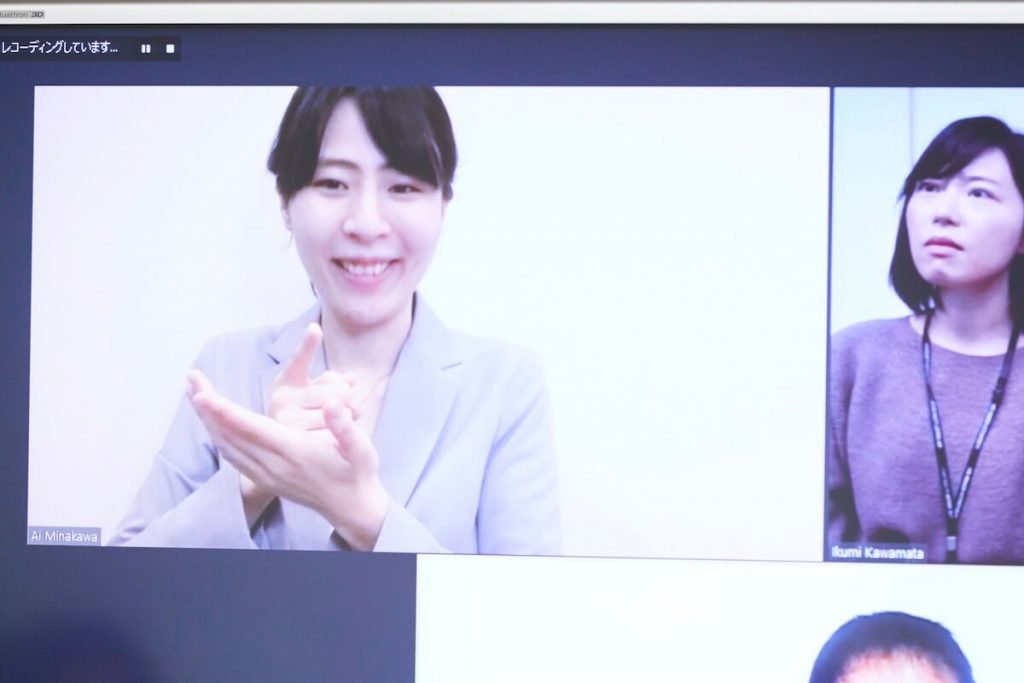 Mr. Yamada, who has a mental disorder, also expressed his views on the group's activities, "Our disabilities are said to be difficult to discern from appearances. It would be great if we could overcome the stigma of disabilities including problems stemming from prejudice and discrimination and share important ideas and experiences with people with disabilities and without disabilities."
Dr. Izutsu continued by touching upon the reasons why there is little progress in the social participation of people with disabilities.
"Although laws and systems for disability inclusion in business are improving, I think the problem lies in the fact that many companies do not have a workplace environment that can effectively apply these. All people have their own individual qualities irrespective of disabilities, and I believe that focusing on these qualities is important in promoting the initiatives we are working on."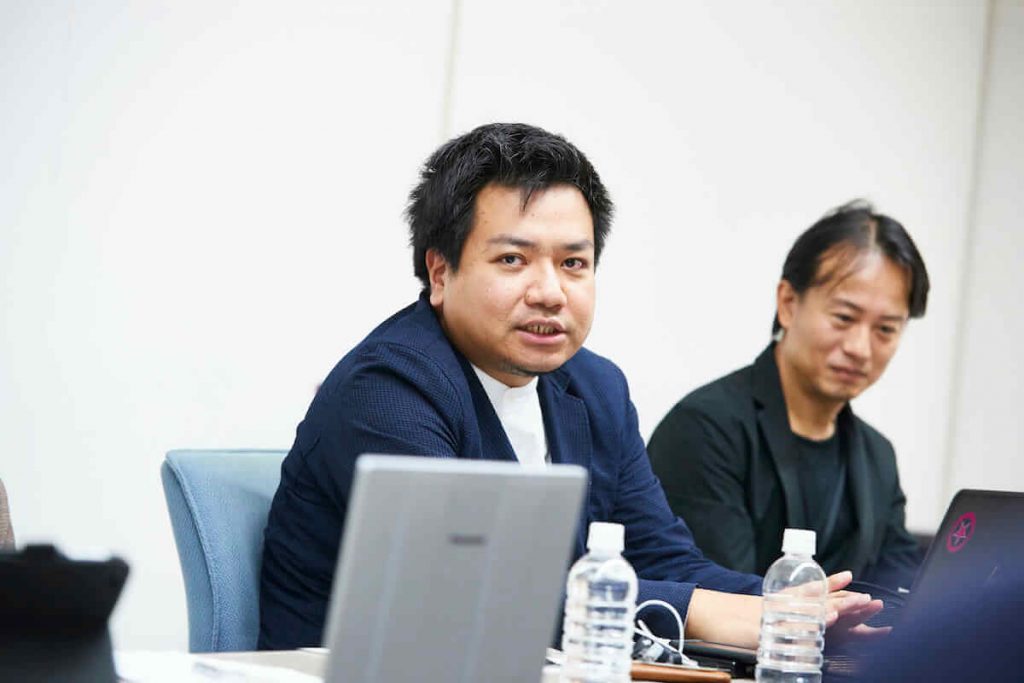 In response, Ms. Horiuchi, participating online, remarked, "This situation is also somewhat different from what we generally refer to as 'face-to-face.' "
"While there is the issue of not being able to share the same air, the actual notion of face-to-face is something that occurs through maximum consideration of each other's circumstances. I think we have achieved that because we have established a relationship where we are able to understand one another. In disability inclusion, it may be important to first create opportunities for persons with disabilities to get to know more about able-bodied people, and for able-bodied to get to know persons with disabilities."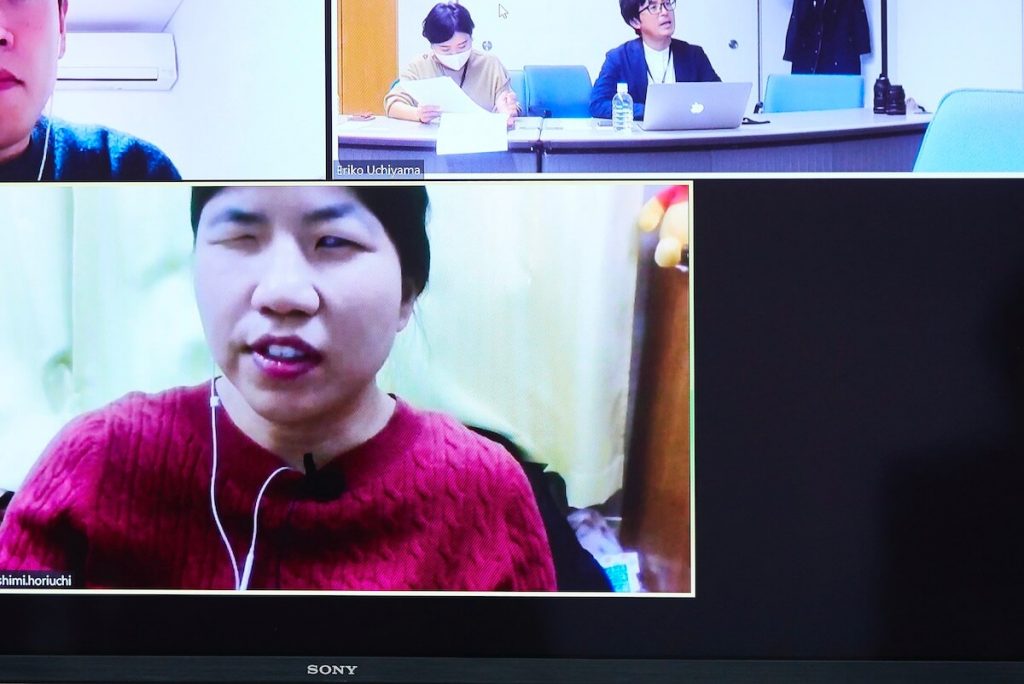 "To create an inclusive society where everyone can play an active role, I felt that it was important to focus on the individuality of each person irrespective of disabilities. It is also important for people to get closer and understand each other better."
Do not exclude people with disabilities from making decisions that concern them
"Initially, I felt quite anxious – that I had to do something about the initiatives of the Working Group to promote disability inclusion. Listening to the discussion of the members today, however, I began to feel confident that we can make meaningful efforts if we are able to share our views in this way," commented Ms. Uchiyama. As a staff member of The Nippon Foundation, Ms. Eriko Uchiyama is a leader the Working Group.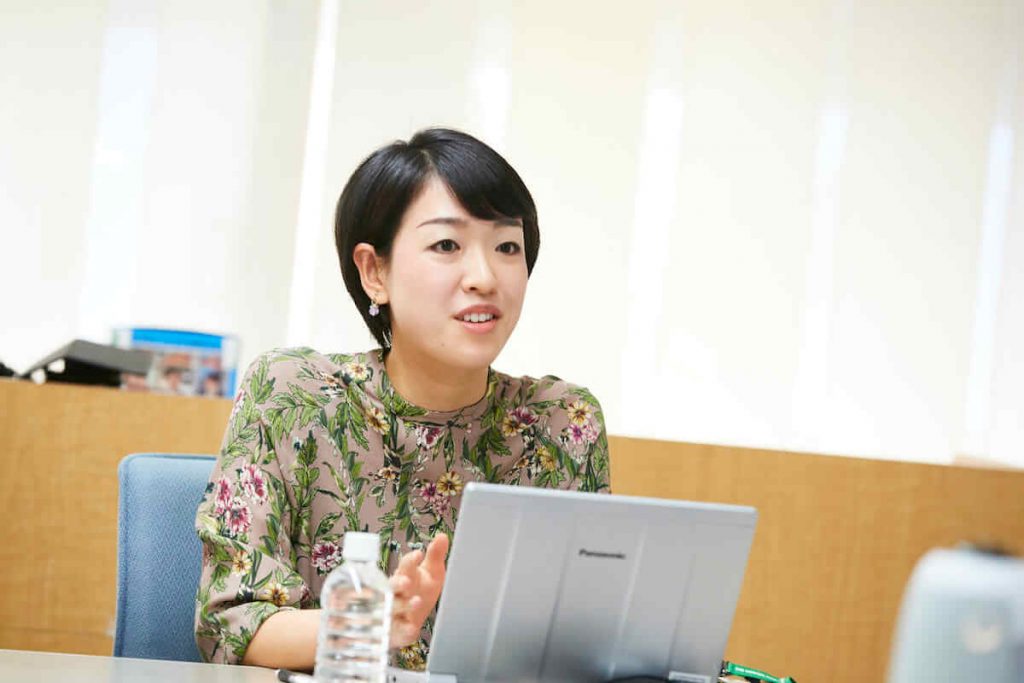 Mr. Ishikawa concluded by saying, "Ms. Minagawa earlier talked about companies focusing on 1 to 10 aspects, but in reality, when people work at a company, there may be about 1 to 1,000 stereotypes (preconceptions and fixed ideas). That approach is now falling by the wayside, however, as work style reforms and working from home due to COVID-19 take center stage. Promoting disability inclusion is vital. I would like to continue our activities in the future while envisioning a major positive trend in the world and the future beyond that."
Nothing About Us Without Us (Do not leave us out of decisions you make about us)
The above words are well known as the title of a book by David Werner, who is also a person with disabilities and an advocate of community-based rehabilitation. The origin of these words, however, dates back to a movement for the autonomous living of disabled people that started in the United States in the 1970s.
The notion of making decisions concerning persons with disabilities without their involvement is preposterous. The participation of those concerned will also lead to better results.
We hope that you will continue to follow the efforts of The Nippon Foundation staff and the members concerned in promoting disability inclusion.
Photo: Eizaburo Togawa