The Nippon Foundation DIVERSITY IN THE ARTS The 4th International Art Exhibition
Call for Entries
Application period: July 1-15, 2021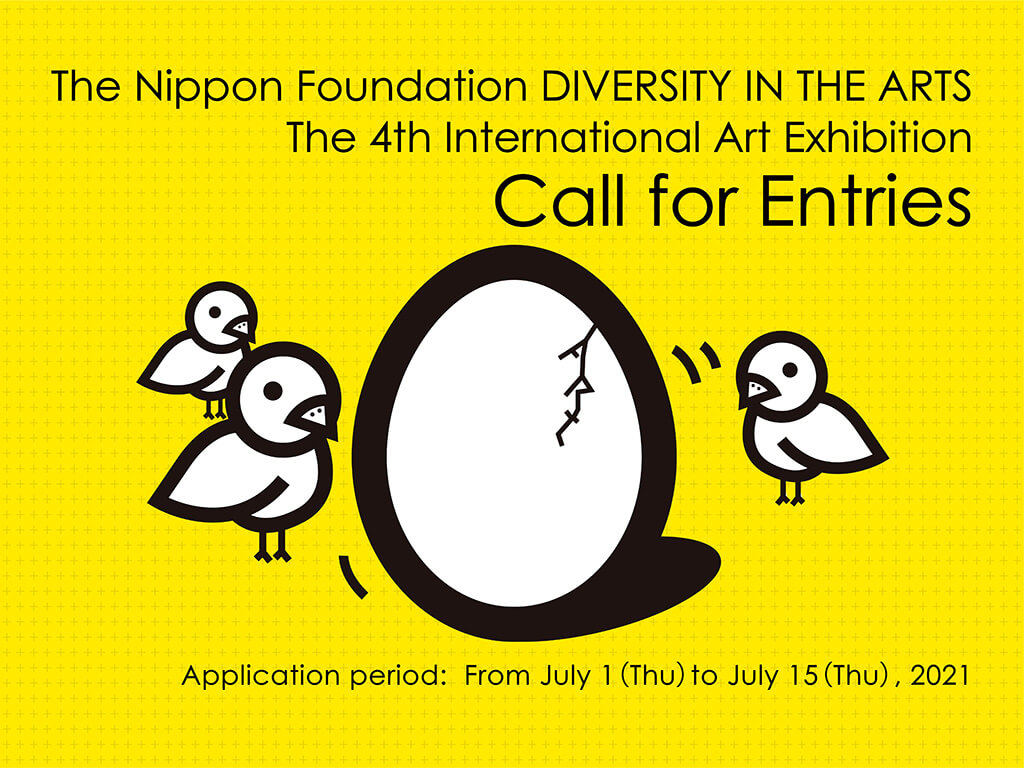 "The Nippon Foundation DIVERSITY IN THE ARTS" is calling for entries for its 4th annual international art exhibition, an open-call exhibition for artists with disabilities inaugurated in 2018. Entry is open to artworks produced by people with disabilities who have not previously won awards.
This open exhibition aims to leverage the power of art to encourage interactions among all people, with or without disabilities, in which they share excitement and joy, as well as to provide people with disabilities opportunities to engage in artistic activities through which they can discover potential in themselves. We look forward to having many talents once again take aim at this prize and send their creations so that we can unearth artistic talent, support the activities of artists with disabilities, and continue to convey to society the significance and value of diversity.
Artists are encouraged to create their work with any material or subject. Past exhibitions saw artists' messages conveyed outside the box; through various paintings, illustrations, graphic designs, calligraphy, photography, and formative artworks, directly speaking to the senses of the beholders. The panel of judges consists of six artists and people from the art world who will make use of their knowledge in their respective fields to select the works of talented artists. The open call for the 3rd exhibition received 2,089 submissions from 12 countries.
Application period: From July 1 (Thu.) to July 15 (Thu.), 2021
Application method: Complete the application form, with photos of the artwork attached, and send it by postal mail or email.
Please be sure to read the guidelines before applying.
The guidelines and application form can be downloaded from DIVERSITY IN THE ARTS TODAY (external link).
(For overseas entries)
Inquiries regarding submissions Email: contest@diversity-in-the-arts.jp
Contact
Domestic Program Development Team
The Nippon Foundation
Email: mo_yoshida@ps.nippon-foundation.or.jp