Novel Technology Turns Discarded Plastic Bottles into Eyeglass Frames
Manufacturer of plastic products taking up 'umigomi zero" challenge
Eiji Uchida is president of Uchida Plastic, a manufacturer of plastic products in Sabae City, Fukui Prefecture. Sabae is known throughout Japan as a manufacturing center for eyeglasses, and Uchida Plastic won The Nippon Foundation Award in the Innovation category of the UMIGOMI Zero Award 2020 for sunglass frames it has developed that are made from recycled plastic bottles. The UMIGOMI Zero Award is jointly operated by The Nippon Foundation and the Ministry of the Environment to address the issue of ocean debris (umigomi is a combination of the Japanese words for ocean (umi) and waste or trash (gomi)).
Mr. Uchida explains that in March 2014 he and his son visited the trash dump site in Manila in the Philippines known as Smokey Mountain, after learning from a friend that a woman who lived nearby and worked on the staff of a Japanese volunteer organization had been killed by a gang, leaving her young son to live on his own.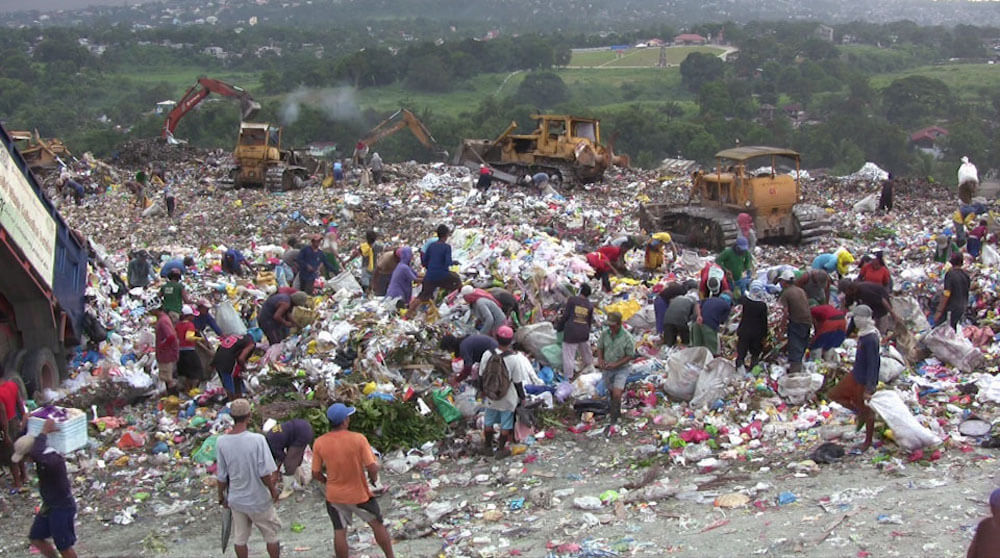 This was his son's first time to travel outside Japan, and the slum around Smokey Mountain was known to be a place where violent crimes were a frequent occurrence. He took his son to this place because he wanted him to see the real world, and understand that the whole world included wealth and poverty, war and peace, and good and evil. While at Smokey Mountain, even Mr. Uchida was continuously shocked by what he saw. He recalls that the people who lived there were small in stature because of a lack of food, and would gather close to 100 kilograms of trash each day, for which they would earn roughly 200 yen. That was when he got the idea of processing this trash to make products, and that if he could sell those products with added value, he might be able to improve the lives of these people in some small way.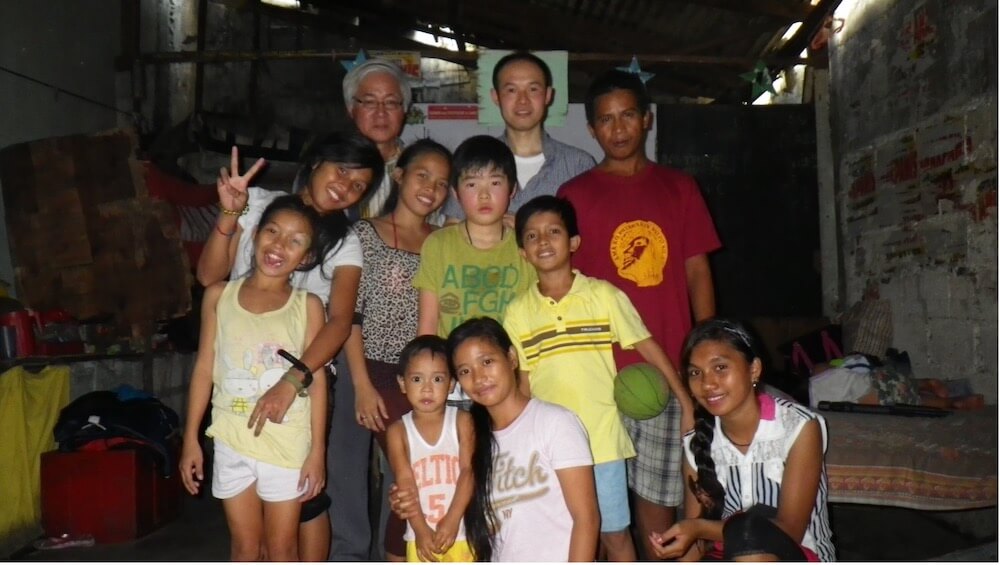 A new page in Sabae's history of eyeglass manufacturing
Mr. Uchida explains that he started making eyeglass frames from plastic (polyethylene terephthalate, or PET) bottles around 2017. In addition to his experience at Smokey Mountain, as a manufacturer of plastic products he was aware of the problem of environmental pollution from plastic, and wanted to do something to address the issue. He heard about a major beverage manufacturer in the United States that was looking for a company that could make products from PET bottles. Although he was unable to work with that company, it gave him the idea of eyeglass frames, given that Sabae is considered one of the world's three major eyeglass production centers and accounts for 90% of the frames produced in Japan.
Uchida Plastic was established in 1959 and has been primarily a manufacturer of lacquered plastic tableware. The company had previously made other environmentally friendly products like plastic that would not pollute if burned and plastic that could still be recycled after being coated. Around 2016, the company received an order from an eyeglass trading company, and that led to a trial-and-error process of developing eyeglass frames made from discarded PET bottles.
The process involves purchasing the bottles from a recycler, and washing, pulverizing, melting and processing the plastic, but the challenge is to maintain both flexibility and strength. The plastic is subject to deterioration when exposed to ultraviolet rays, so other ingredients are added so that the frames maintain their strength when exposed to sunlight. Mr. Uchida says that they made 20,000 to 30,000 prototypes before arriving at a final product. The result was three types of eyeglass frames, two types of sunglass frames, and one type of frame for reading glasses.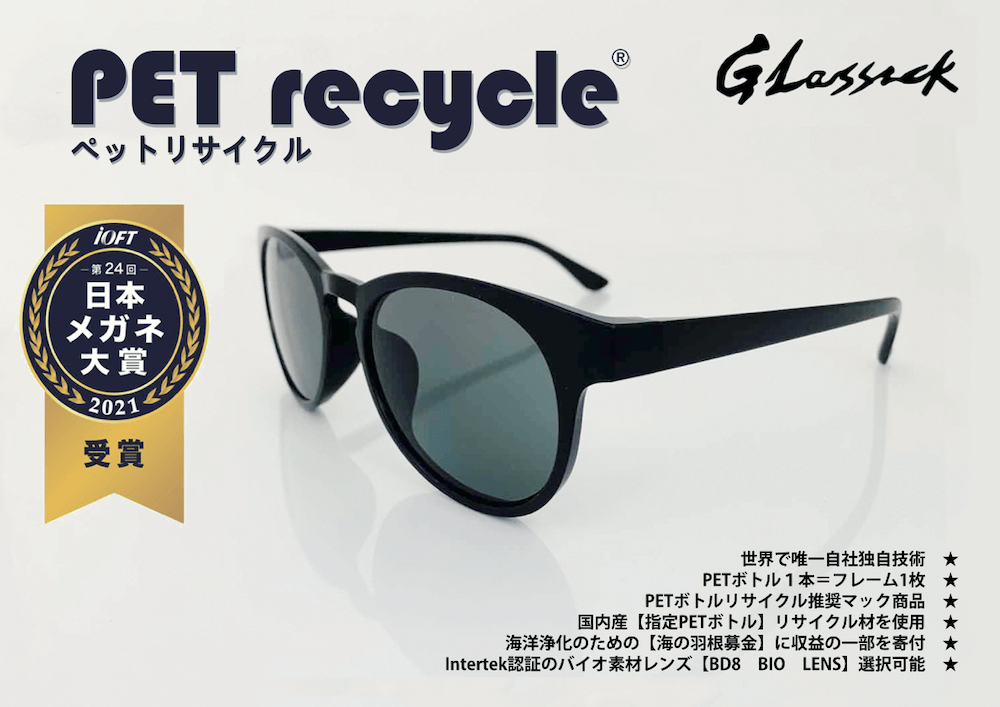 Ties created through environmentally friendly eyeglass frames
Mr. Uchida says that winning the UMIGOMI Zero Award has led to invitations to speak at local schools to talk to students about environmental issues, and this in turn has increased his own interest. Looking ahead, he would like to expand the variety of frames he produces, to include things like frames for sports eyeglasses. Another idea is to make other items from ocean debris with minimal processing, leaving in the sand, pieces of wood, and various other items that are mixed in with the debris. Removing those items for processing into eyeglass frames is difficult, but they would not need to be removed for use in things like bricks for footpaths or flowerpots, and this would be another small contribution to addressing the problem of ocean debris.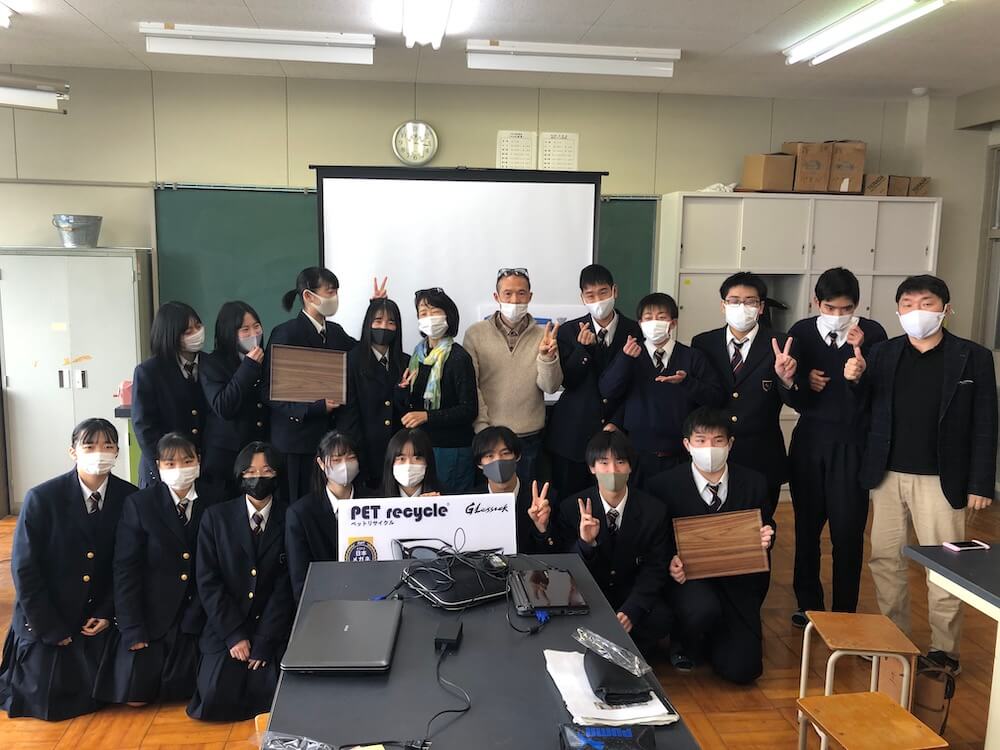 Related News
Contact
Public Relations Team
The Nippon Foundation
Email: cc@ps.nippon-foundation.or.jp