Toyooka Bags Made from Discarded Fishing Nets to Go on Sale from October 1
New approach to addressing issue of plastic ocean debris
The Nippon Foundation held a press announcement and exhibition on July 20 to introduce a new initiative with several companies in Japan to manufacture bags using recycled raw materials derived from discarded fishing nets. The initiative aims to reduce plastic ocean debris and promote the use of discarded fishing nets as a raw material, as a way of preventing illegal dumping into the ocean and promoting waste collection. The products are made from discarded fishing nets collected in the Doto area of Hokkaido, which were recycled into pellets that were then woven into fabric, and are scheduled to go on sale from October 1.
The amount of plastic ocean debris generated globally is estimated to be approximately 8 million tons annually, with Japan accounting for 20,000 – 60,000 tons. Roughly 20%-30% (in terms of volume) of the man-made debris that washes up on Japan's shores is fishing nets and ropes (based on a 2016 survey by the Ministry of the Environment at 10 locations in Japan).
The press announcement was held before the bags go on sale to introduce initiatives being taken by recyclers and textile and bag manufacturers, using bag manufacturing as a way to introduce new issues. The Nippon Foundation Chairman Yohei Sasakawa and Minister of the Environment Shinjiro Koizumi spoke about the importance of working with companies and adding value to waste materials to create new products through a new form of recycling called "upcycling." Approximately 50 items were displayed for viewing after the announcement.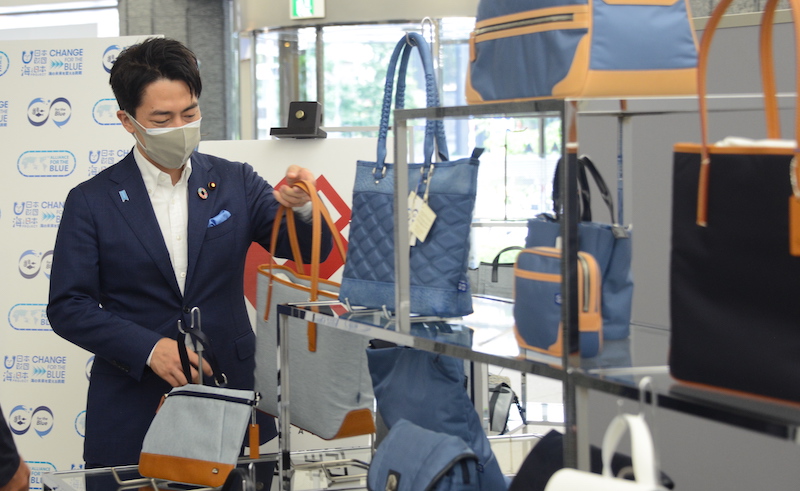 Speakers' comments
Yohei Sasakawa, Chairman, The Nippon Foundation
Ocean debris has become an international problem. Discarded fishing nets account for a large portion of this debris, and we have been searching for a long time to find a way to reuse these nets. Today, thanks to the Hyogo Prefecture Bag Industry Association, it has become possible to make fashionable bags from discarded nets. I look forward to working together with many diverse companies going forward, to pool our expertise to resolve issues together.
Shinjiro Koizumi, Minister of the Environment
I am already a fan of Toyooka bags made from discarded fishing nets. At the Ministry of the Environment, we are putting great effort into reducing ocean debris. We are supporting this project to promote new initiatives around the world to address environmental issues. Through upcycling, we can add value to discarded items and make them more valuable than the original item.
Shozaburo Yuri, Chairman, Hyogo Prefecture Bag Industry Association
The UN's Sustainable Development Goals (SDGs) are well known in Europe and the Americas. Japanese companies are also beginning to learn that they cannot simply sell products, but need to address sustainability as well. Our association feels a great sense of responsibility, and that is why we developed these bags made from discarded fishing nets. The use of different shades of blue as a common color is meant to show our desire to make a contribution to the reduction of ocean debris. The artisans who make Toyooka bags will continue to aim to make bags that people will want to use for a long time and not be quickly discarded.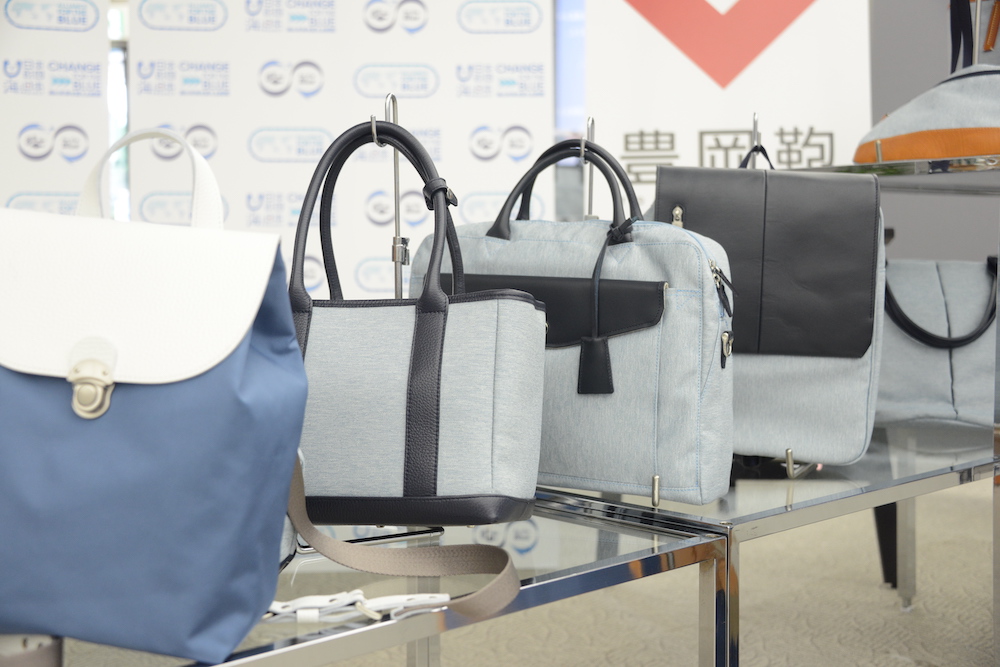 About Toyooka bags
Toyooka is a city in Hyogo Prefecture that is a center for hand-made bag manufacturing in Japan. Bags meeting certain requirements are certified as Toyooka Kaban (Toyooka bags).
About Alliance for the Blue
Alliance for the Blue was established in July 2020 as a pan-industry platform to create a model for cooperation among companies working to address the increasingly serious international problem of plastic ocean debris. The alliance currently has 31 members from industries including petrochemicals, retail, and recycling, as well as manufacturers of daily goods, foods and beverages, and packaging materials. By including companies from upstream to downstream across the entire plastic value chain, the project aims to take a unified approach in all processes from logistics and manufacturing to consumption, disposal, and reuse.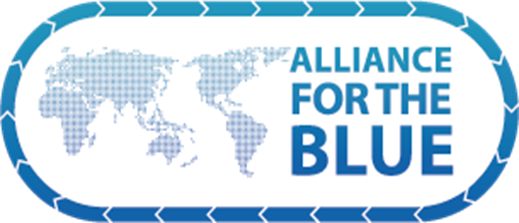 Contact
Public Relations Team
The Nippon Foundation
Email: cc@ps.nippon-foundation.or.jp