【TNF Journal】Business's New Relationship with Disabilities (Part 12)Removing "Barriers" in Society through Events and Content
The Asahi Shimbun Company's Role as a Media Organization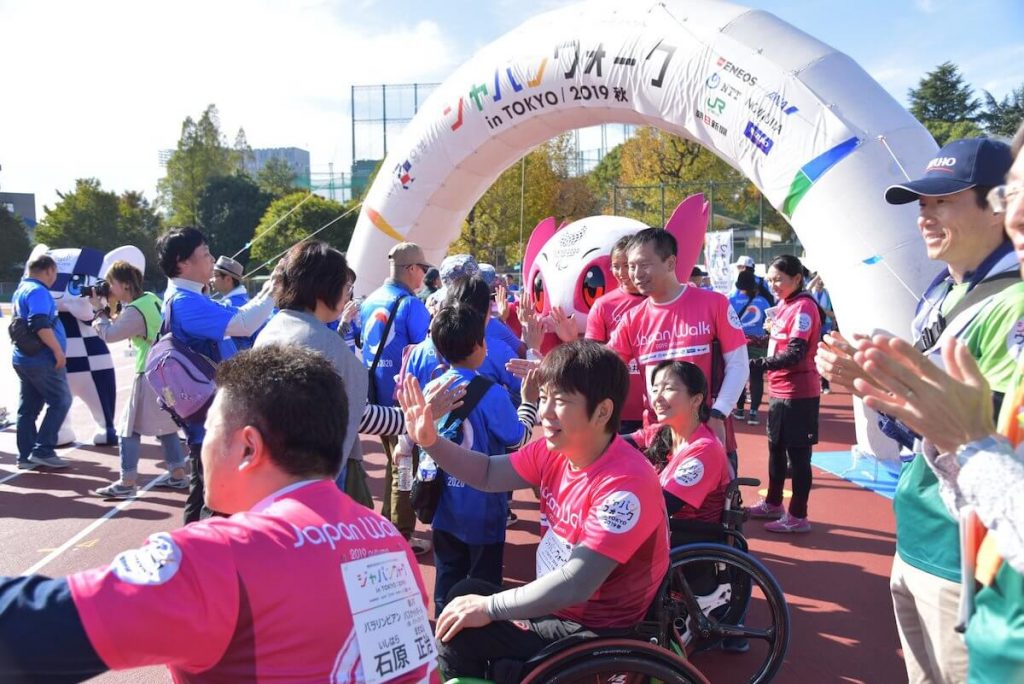 Key Points in this Article
People with and without disabilities broaden diversity by sharing time and space interacting in inclusive activities
It is the mission of the media to make information barrier-free. The key is to focus on creating content that is easy for everyone to access
By making the internal structure of the company barrier-free, Asahi Shimbun aims to be a company where diverse people can work together.
Reporting: The Nippon Foundation Journal Editing Department
Taking a close look at the employment of people with disabilities at companies and the development of products and services for people with disabilities, we introduce some outstanding initiatives in this series. We would like our readers to join us in considering what kind of viewpoints and ideas are necessary for creating an inclusive society* where everyone can participate whether or not they have disabilities.
*

A society in which the existence of each and every individual is valued, regardless of race, gender, nationality, social status or disability.
Members of the Working Group,*1 formed by the Nippon Foundation to accelerate the social participation of persons with disabilities, conducted the interviews. Following on from our previous article (a new window opens) , we introduce initiatives of the Asahi Shimbun (a new window opens), which has been at the forefront of promoting diversity and inclusion*2 in the workplace ahead of other newspaper companies.
*1

A group formed to research and promote plans for specific issues.

*2

Creating a society where everyone can play an active role by respecting and acknowledging diversity of race, gender, age, and the presence or absence of disabilities
The Asahi Shimbun Company has been devoting efforts to expanding diversity throughout society as a whole through newspaper and digital media design and the sponsorship of events. For this article, we interviewed Mr. Katsu Tsunoda (Managing Executive Director / Executive Editor), Mr. Sadahiro Tanabe (Dep. Manager of Graphic Design Section), Ms. Erina Okawa (Personnel Department), and Ms. Kazari Tobimatsu and Mr. Hiroaki Mori of the Olympics, Paralympics and Sports Projects Department. Mr. Mori is also a Para-athlete in Nordic skiing.
*

Title as of June 2021

*

There are plans to add a video with sign-language for this article at a later date.
Making People More Familiar with Disabilities Through Events
Yamada: I am Yuhei Yamada of the Nippon Foundation Working Group. To begin, can you please tell us about the "Japan Walk" events (a new window opens) which the Asahi Shimbun is sponsoring to broaden diversity?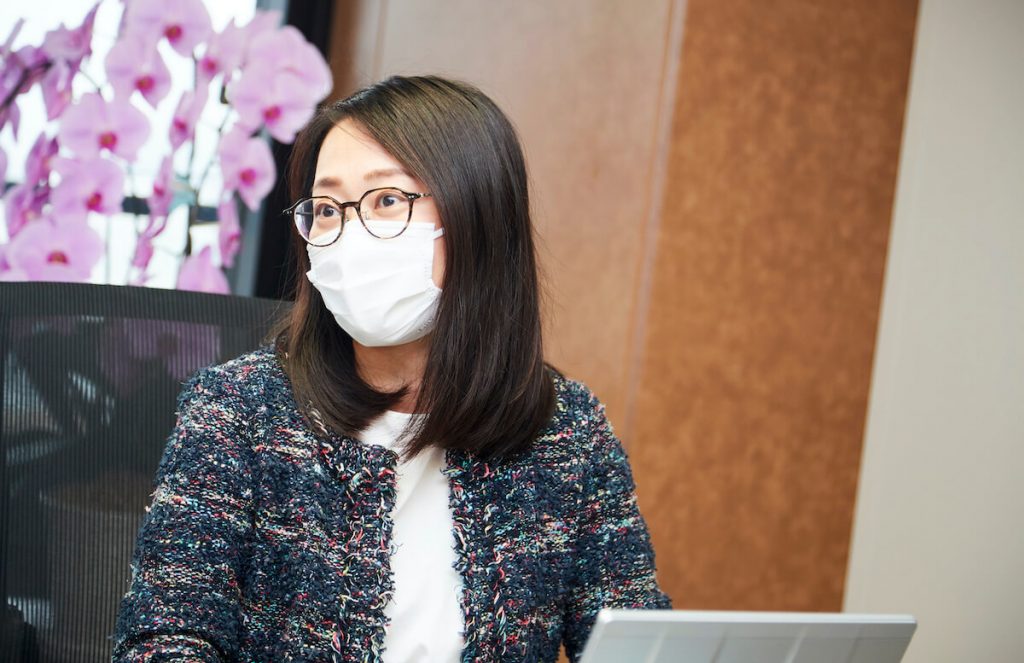 Ms. Tobimatsu: The Olympics, Paralympics and Sports Projects Department has held the "Japan Walks" two to three times a year since 2016 as events in support of the Tokyo 2020 Olympics and Paralympics. These events were held in spring, summer and autumn with the cooperation of several Tokyo 2020 partner companies. Unfortunately, in 2020 the events were canceled due to the impact of the spread of COVID-19. The "Japan Walks" are walking events based on the idea of getting people with disabilities and people without disabilities to go on walks together. Many Olympians and Paralympians also participate. We started the events with the idea of creating opportunities for people to deepen their understanding of disabilities. We felt that having everyone walk together through the city, enjoy Paralympic sports, and communicate with each other would provide opportunities for people to learn firsthand the kinds of disabilities that exist and the situations in which people with disabilities encounter difficulties.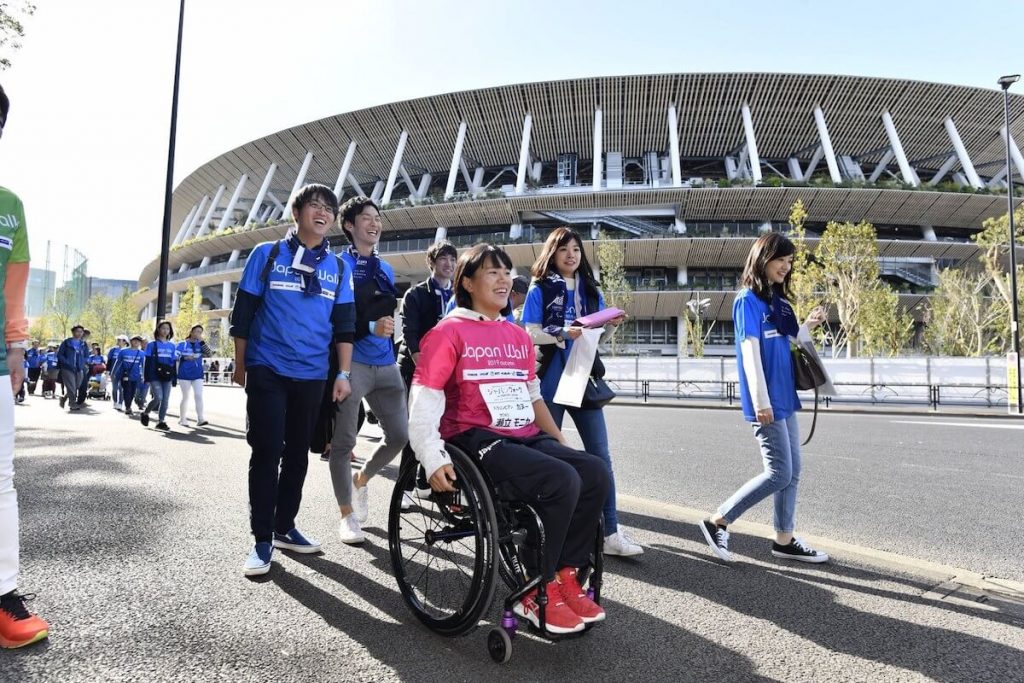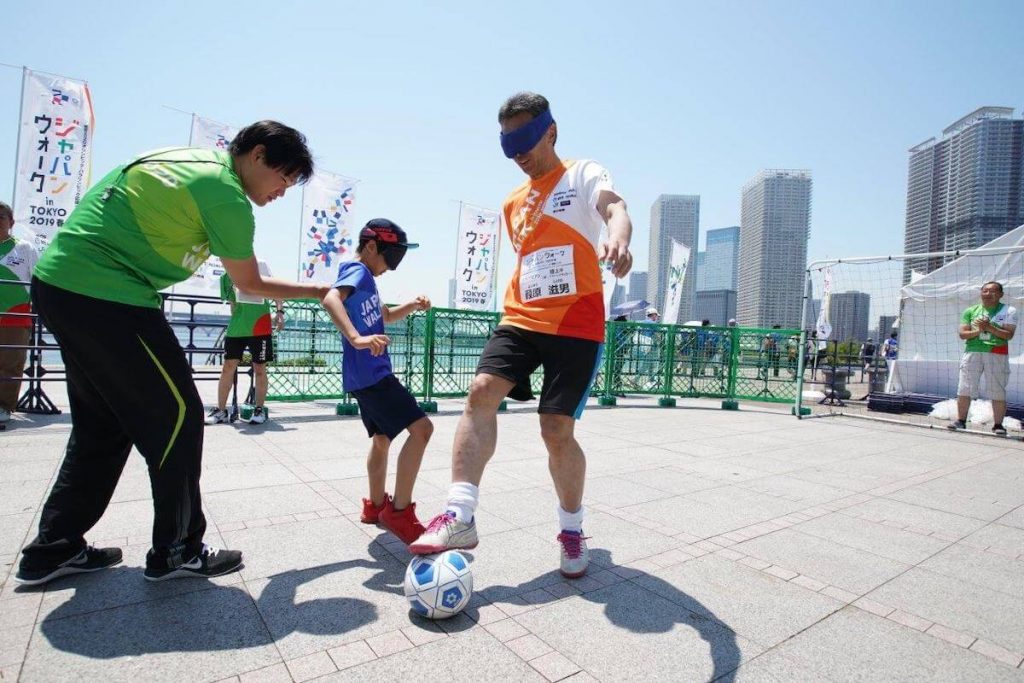 Yamada: About how many people participated in the event?
Ms. Tobimatsu: In the autumn of 2019, about 5,000 people took part in the "Japan Walk in TOKYO." Paralympians as well as children walked the course together as they chatted, and everyone really seemed to have an enjoyable time.
I believe that the more people with and without disabilities share the same experiences, the more the idea of the need for "barrier-free" initiatives* will be widely understood and embraced by people. Rather than forcing this idea on people, we believe that providing opportunities for people to interact and simply enjoy each other's company is more important than anything else.
*

Initiatives for removing physical and psychological barriers that interfere with people's lives and prevent various people including those with disabilities and the aged from fully participating in social life.
Yamada: People with disabilities and people without disabilities have few opportunities to interact in the course of their daily lives. To deepen mutual understanding, it is extremely important to create venues for people to spend enjoyable moments together.
Barrier-free content that makes "information" accessible to all
Yamada: Are there also other areas you are focusing on in your diversity and inclusion initiatives?
Ms. Tanabe: Yes. We are also trying to make information barrier-free. When our staff join the Graphic Design Section, we learn about considering the needs of people with various disabilities, particularly about how they see things. Nevertheless, it is still hard for us to actually imagine disabilities without experiencing them. One example for addressing this in our training is putting on eyeglasses with filters that allow people with color vision to experience difficulties in discerning color. As we experience this, we try to imagine and think of ways to make what is written on paper easier for people to see.
In our design work, it is also important for us not to rely on color to convey information to all people with certainty. For example, if color coding is required, we create a design with similar colors, and express differences through Shadings. If there are line graphs, we show differences in the thickness of lines so that the reader can distinguish lines that are intertwined. We also try to control the use of color. For example, although the key color of The Asahi Shimbun Digital is red, as it is a strong color, if it is used too much, it becomes difficult for the reader to discern the parts you want to emphasize. We try to keep the design simple, without unnecessary embellishments, so that the headlines and visuals we want to convey stand out.
While maintaining the quality of the design so that it draws the reader's attention, we try to present content to everyone, including people with various disabilities, in a manner that is easy for everyone to understand.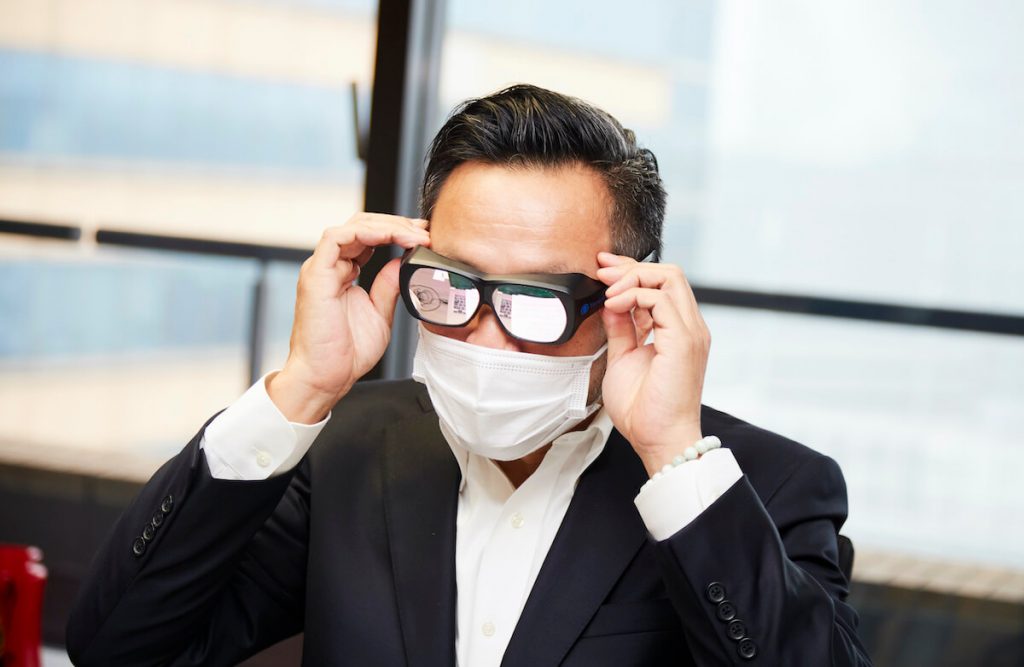 Izutsu: I'm Takashi Izutsu, a member of the Nippon Foundation Working Group. It's really wonderful that as a matter of course you create nice designs while making allowances not only for disabilities but also various differences.
Ms. Tanabe: Even so, we sometimes receive comments from readers that content is "difficult to see." We are trying to make improvements on a daily basis and our aim is to create content that is reader-friendly for everyone, so that all people can read it without difficulty.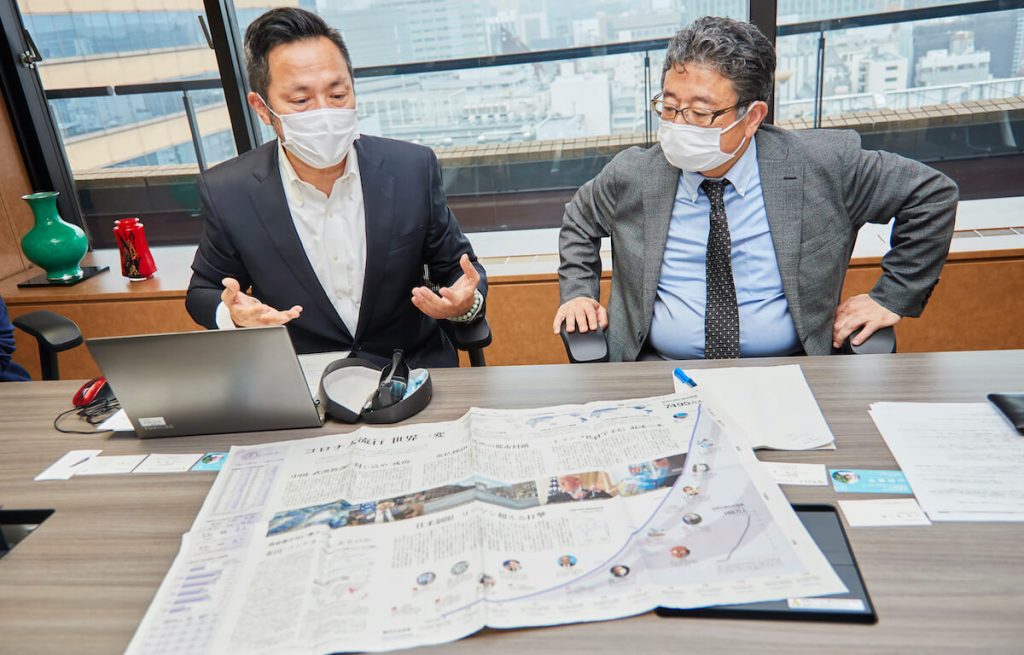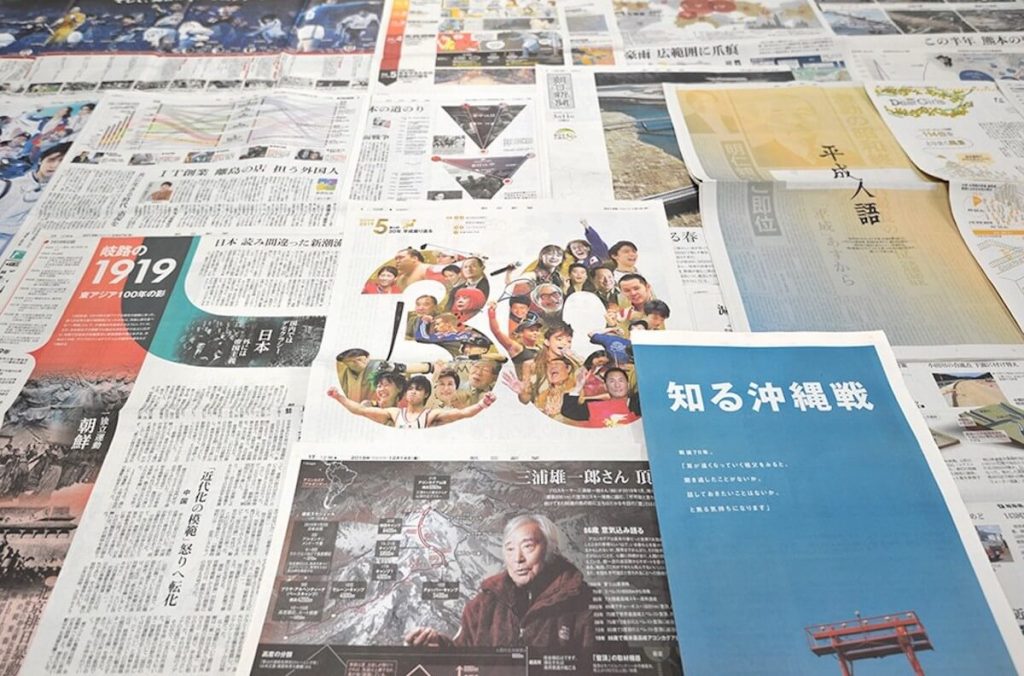 *

An award presented to individuals and companies that contribute to typography, by the Japan Typography Association, an organization of designers and researchers promoting expression through letters and characters
Yamada: That is exactly what universal design is all about.
Mr. Tsunoda: Yes. I believe that universal design is not just about objects. It is important to incorporate the concept of universal design into systems. Newspapers have a position called "the desk," which scrutinizes articles written by reporters. In the past, it was the norm for reporters and the desk to work until midnight, but at that time not only people with disabilities but also employees with various circumstances including people raising children could not actively engage in such work. Moreover, in a system where people previously had to have experience in the post of the desk before promoting to various positions, it was difficult for such people to rise to managerial positions. In May 2021, with the understanding that this should not be the case for a company that aims to make Japan a better society through the media, we initiated full-scale workflow reforms.
Yamada: I see. That sounds very interesting but what specific reforms did you implement?
Mr. Tsunoda: Much of the workflow in creating a newspaper, which in the past began in the evening, has been brought forward to the beginning of the day, with the aim of completing work by around 7:00 in the evening. We are working to deliver information by making full use of the role of the newspaper as both a printed medium as well as a web medium through The Asahi Shimbun Digital (a new window opens). Although we have only just begun, we feel that once this approach to work becomes established, people with disabilities and people with various circumstances will have equal opportunities in the workplace.
Digitization and technological innovation as the keys to promoting a diverse society
Izutsu: Is there any connection between advances in digitization and the reason you were able to change the system?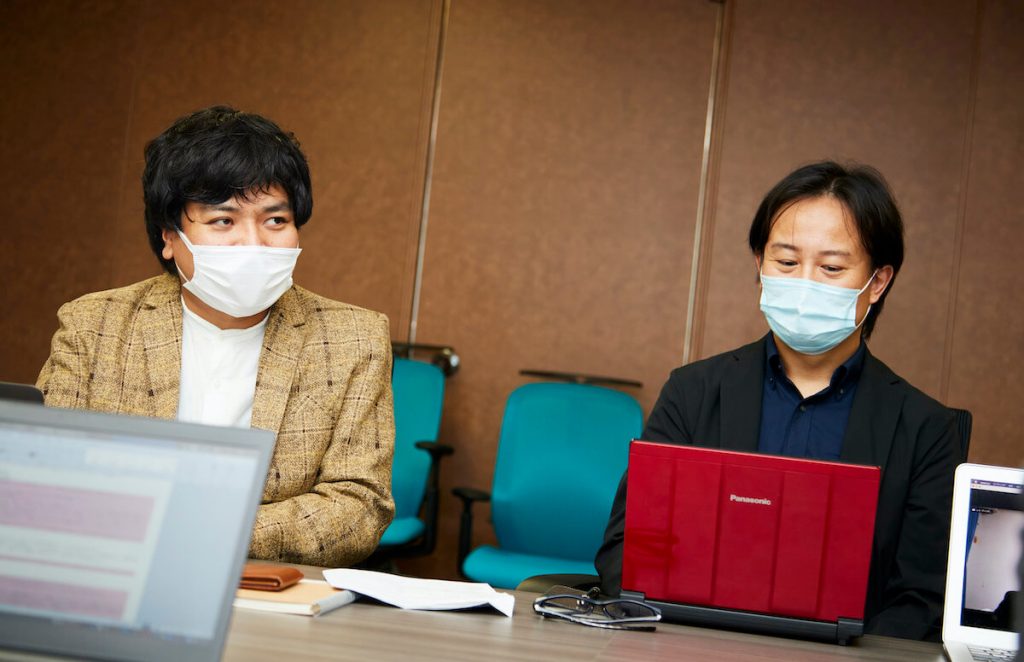 Mr. Tsunoda: Yes, indeed. Unlike printed newspapers that arrive at people's homes every morning, digital news has somewhat distinct time bands during which web news is widely viewed. To deliver information more widely, we must keep in mind the need to disseminate information in tandem with the movement and flow of people in the world. In that sense, not only print but also digital media is now a very important tool for newspaper companies.
Mr. Tanabe: In addition, in the past the mainstream method was for staff members to gather in one place and have discussions but, thanks to the development of communication tools, people can chat and engage in remote operations. As a result, I believe more people of diverse backgrounds will be able to participate in newspaper work.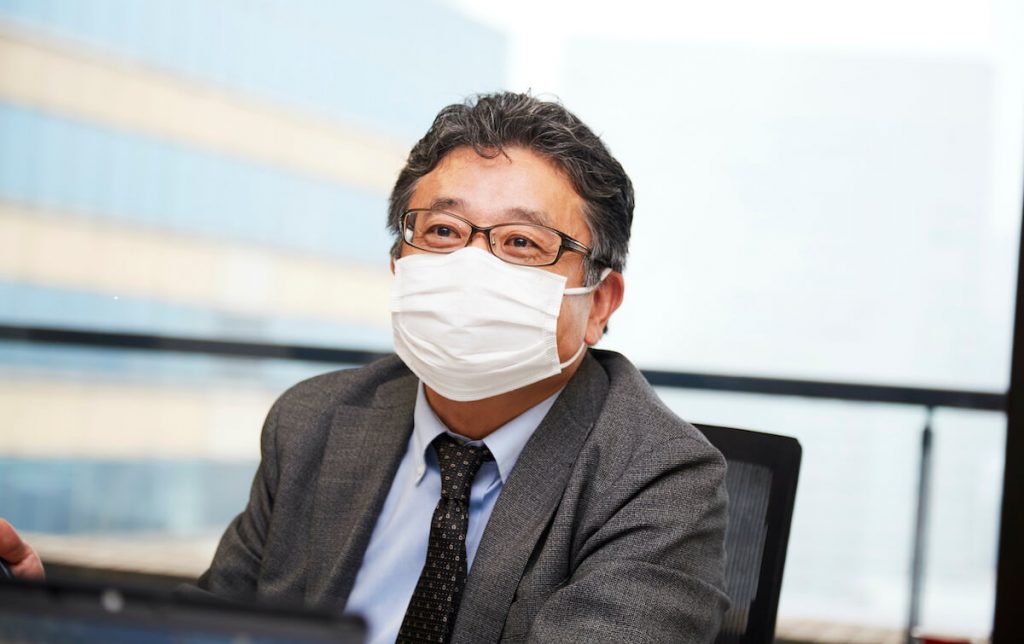 Mr. Tsunoda: With that in mind, the digitization of information and technological innovation may be the greatest drivers in promoting the social participation of people with disabilities.
Yamada: In the past, sign language and written communication were the mainstream tools for hearing-impaired people but now communication has become more convenient, including apps capable of converting voice into text.
Mr. Tanabe: Although we are still in the early stages, we are working to make digital communications barrier-free. The Asahi Shimbun Podcast (a new window opens) began in 2020, thereby expanding our content to audio and video in addition to print. The Graphic Design Section is also involved in creating video subtitles and devising ways for users to discern the difference between explanations, dialogue, and narration at a glance. In the future, it will be possible to display subtitles in real time during events, and I believe this technology will continue to evolve.
Mr. Okawa: As a Para-athlete, Mori is working to balance his work and competitive activities. The workplace and our management department have been working together to support Mori so that he can continue his competitive activities while working.
Yamada: So I guess he has the understanding of the people around him and a support system. By the way, Mr. Mori, do you have any connection with people with disabilities in the company?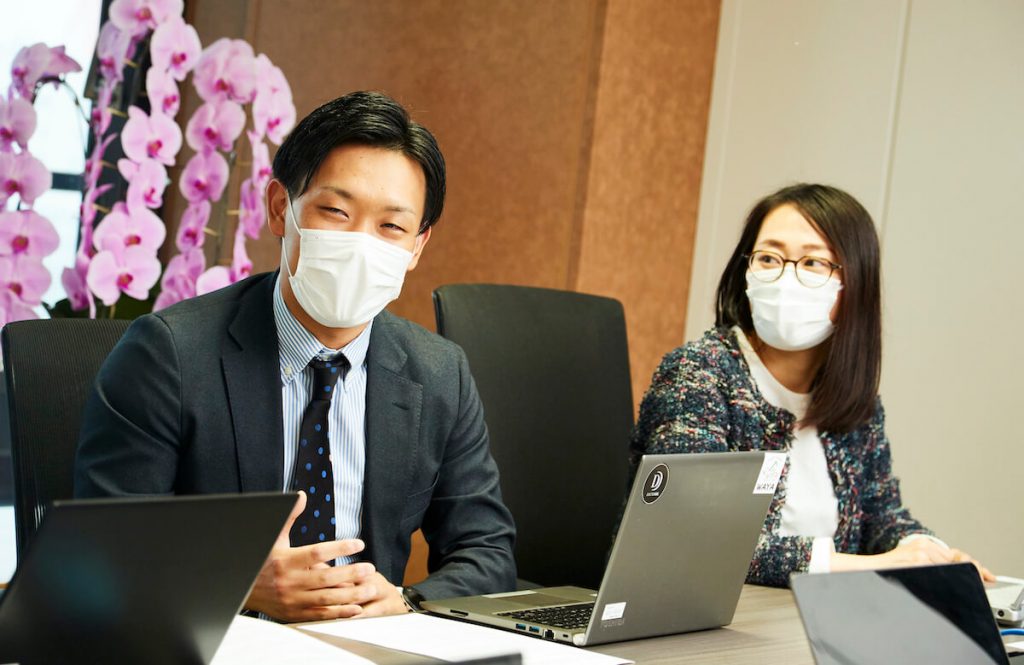 Mr. Mori: Yes, I do. Some employees who joined the company at the same time as I did have disabilities such as total blindness and hearing disabilities. All of my colleagues are very strong individuals, and during our induction training they came up with a lot of interesting ideas from their respective viewpoints. This really impressed upon me what diversity is all about!
Mr. Okawa: New employees are assigned to various departments after several months of training, and during their training, they spend time together every day, so it is only natural that employees the same age as Mori have people with disabilities sitting next to them. Upon completion of their training, I believe such employees will be people who are naturally capable of supporting persons with disabilities in the workplace to which they are assigned. I believe that having such experience as soon as they become members of society will enable them to respond flexibly in various situations in the future.
Yamada: Mr. Mori and his colleagues are also members of an important generation that will lead diversity and inclusion at Asahi Shimbun in the future. Thank you very much for your participation today.
Photo: Eizaburo Togawa