Mezamashi TV x True Colors Festival Special LIVE
Six world-renowned artists with disabilities to appear in virtual performances during Tokyo Paralympics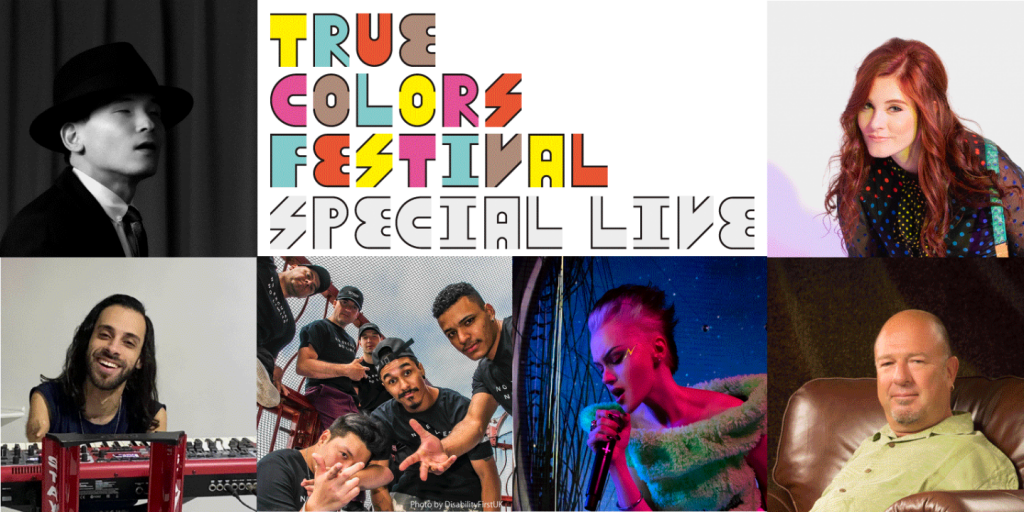 "True Colors Festival Special Live," featuring six talented artists with disabilities who have performed around the world, will be held during the Tokyo Paralympics as part of Fuji Television's "THE ODAIBA 2021 Virtual Adventure Island" summer event. The virtual performances will also be featured on Fuji TV's morning news program "Mezamashi TV."
Each artist will perform for 15 minutes at 12:00 on one of six days during August 26-31, 2021, with rebroadcasts at 18:00 and 20:00 (Japan Standard Time), as follows:
Date
Artist
Aug. 26 (Thursday)
ILL-Abilities
Seven-member dance group from six countries
Aug. 27 (Friday)
Kohshi Kishita
Japanese singer-songwriter who lost his eyesight at one month of age
Aug. 28 (Saturday)
Johnatha Bastos
Pianist and guitarist born without arms, who performed at the closing ceremony of the 2016 Paralympic Games
Aug. 29 (Sunday)
Mandy Harvey
Deaf finalist on "America's Got Talent"
Aug. 30 (Monday)
Alvin Law
Drummer without arms who appeared in a trailer for the 2016 Paralympic Games
Aug. 31 (Tuesday)
Viktoria Modesta
Model and pop star who uses a prosthetic leg
The performances can be viewed by downloading Fuji TV's "THE ODAIBA 2021 Virtual Adventure Island" app. The app is only available in Japanese, but an English guide to using the app to view the performances can be found on the True Colors Festival website.
For more information, including instructions in English for accessing the performances, please visit the True Colors Festival website.
Contact
True Colors Festival secretariat
Email: info@truecolorsfestival.com