【TNF Journal】Business's New Relationship with Disabilities(Part 13)
Ophthalmology Specialist Santen's Social Contribution Through "Vision"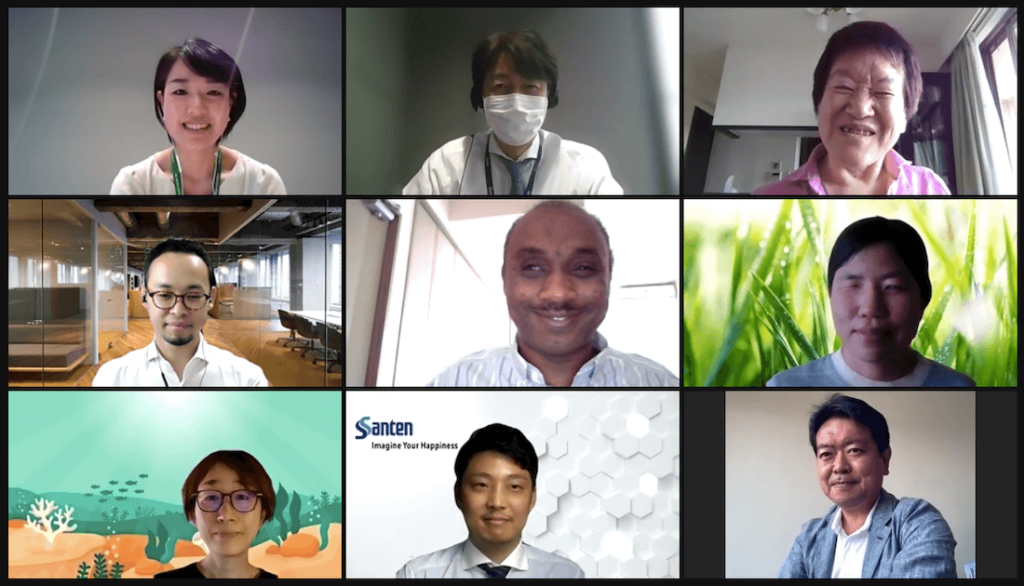 Key Points in this Article
Society's overall understanding of people with visual disabilities is shallow and the scope of employment for people with visual disabilities is narrow
Santen employs persons with visual impairments through general employment, and works to solve problems of people with visual disabilities one at a time by actually working together with them
Santen's vision is for an inclusive society where all people can live happily and fully irrespective of disabilities
Reporting: The Nippon Foundation Journal Editing Department
Taking a close look at the employment of people with disabilities at companies and the development of products and services for people with disabilities, we introduce some outstanding initiatives in this series. We would like our readers to join us in considering what kind of viewpoints and ideas are necessary for creating an inclusive society* where everyone can participate whether or not they have disabilities.
*

A society in which the existence of each and every individual is valued, regardless of race, gender, nationality, social status or disability
In charge of reporting were members of the Working Group* formed by the Nippon Foundation to accelerate the social participation of persons with disabilities.
*

A group formed to research and promote plans for specific issues.
In this issue, we introduce initiatives of Santen Pharmaceutical Co., Ltd. ("Santen")(a new window opens), a specialist ophthalmic pharmaceutical company that engages in R&D, production and distribution of ophthalmological products and services to realize the happiness of people through "vision."
For this issue, we interviewed Mr. Takahiro Morita (Corporate Officer), Mr. Masato Nakano (General Manager, CSR Group, Corporate Development Division), Mr. Mohamed Omer Abdin (CSR Group, Corporate Development Division), who is also Representative Director of the NPO Committee for Assisting and Promoting Education for Disabled in Sudan (CAPEDS), and Mr. Shota Yamada (VISION Strategy Promotion Group).
Tackling visual impairments as an eye specialist
Okuhira: I am Masako Okuhira of the Nippon Foundation Working Group. First of all, please tell us about Santen's basic philosophy and CSR (corporate social responsibility) activities.
Mr. Morita: Our core principle -"Tenki ni sanyo suru"- which is means "Exploring the secrets and mechanisms of nature in order to contribute people's health."
In addition to efforts to resolve social issues including environmental and human rights problems, we want to engage in activities that only we, as a company specializing in ophthalmology, can achieve. With that in mind, we have established "Happiness with Vision" as our WORLD VISION for the ideal world we are aiming for. Based on our WORLD VISION, we are engaging in initiatives in diversity, equity and inclusion* to realize a society in which people who can see as well as those who cannot live happy, fulfilling lives together.
*

Promotion of diversity centered on gender, nationality, and people with visual disabilities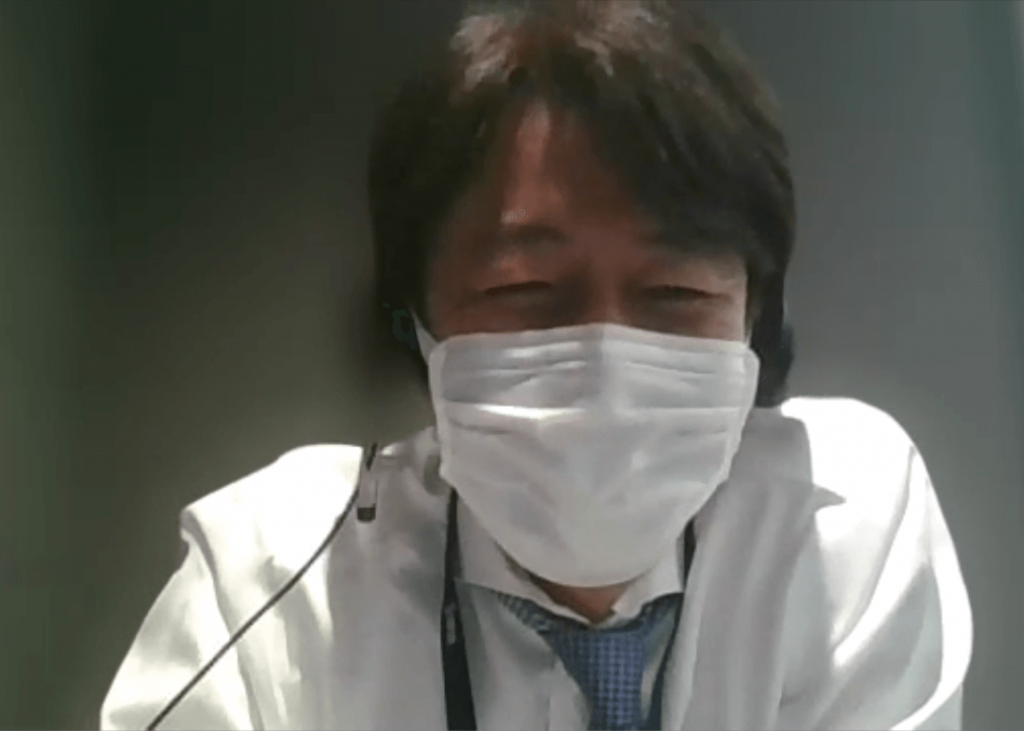 Okuhira: I understand that in July 2020 Santen established "Santen 2030″ (a new window opens) as its goals for 2030 and beyond.
Mr. Nakano: Santen 2030 is the long-term vision that we, as a specialist in ophthalmology, drew up based on the recognition of issues where we can contribute to society to make people happy through "vision." Santen has made a commitment to the following three strategies to strategically tackle social issues related to people's vision: Ophthalmology, wellness, and inclusion.
Ophthalmology: Innovation in ophthalmology and acceleration of the ophthalmic care ecosystem development
Wellness: Awareness and proactive care toward better eye condition
Inclusion: Building a society that is inclusive regardless of visual impairment
Following these three strategies, we aim to connect technologies, organizations, and human resources around the world to reduce people's loss of social and economic opportunities due to eye diseases and visual defects.
Okuhira: I heard that Santen is exploring new solutions by connecting with technologies and organizations around the world.
Mr. Abdin: Many of these are still in the planning stages, but we are considering the development of various services which will also involve visually impaired people including myself. One example is the development of disaster prevention products and games for the visually impaired. In other areas as well, for example, when a person's real estate lease contract was declined due to a visual disability, we spoke with the housing manufacturer to solve the problem. In other areas as well, for example, as there are some cases where a person's real estate lease contract is declined due to a visual disability, we have held discussions with a housing manufacturer to find possible solutions to the issue. Through collaboration with companies other than pharmaceutical companies, I think we will achieve equal access to services that persons with visual disabilities could not previously benefit from.
Recruitment based on the candidate's ability and job suitability irrespective of disabilities
Okuhira: It seems that Santen is working on a broad range of issues. Are there any specific examples of efforts where Santen is working to realize an inclusive society?
Mr. Yamada: We hire candidates after comprehensively assessing their abilities and suitability as candidates for the job regardless of their disabilities. We currently have four staff with visual impairments including Mr. Abdin. In addition, we are running a program called "Blind Experience" (a new window opens) within and outside the company to promote understanding of people with visual disabilities.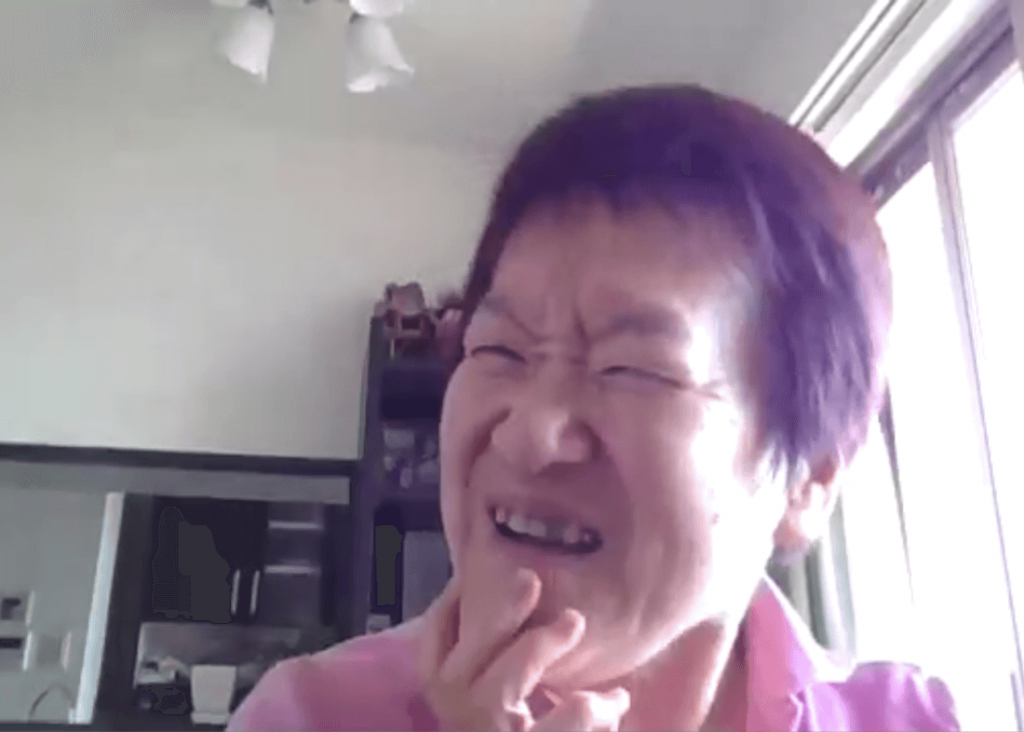 Okuhira: I think it is rare to hire people with disabilities through general employment rather than an employment quota for persons with disabilities.
Mr. Nakano: That is correct. A look at the actual employment of people with visual disabilities in particular shows that in many cases they seem to be hired as masseurs who look after the welfare of employees. We believe that "a society where all people can coexist in harmony" means expanding employment opportunities for people with disabilities and their engagement in work in broader occupational areas. What can we do so that everyone works together? To solve this issue, I believe it is necessary for persons with visual disabilities to take initiative in efforts aimed at working together.
Okuhira: I agree with you completely. By the way, I noticed that Santen's official website is very user-friendly, and that consideration has been given for persons with visual impairments. What kind of approach did you take during website production?
Mr. Nakano: Irrespective of disabilities, we are always conscious as to whether content is easy to see from the viewer's perspective, and also whether it is easy to use. In terms of specific considerations, we pay attention to aspects such as fonts, font size, colors and contrast, and we have also introduced text-to-voice reading software. In the future, we would like to continue to actively incorporate the views of employees with visual impairments such as Mr. Abdin in efforts to create a site that is user-friendly for everyone.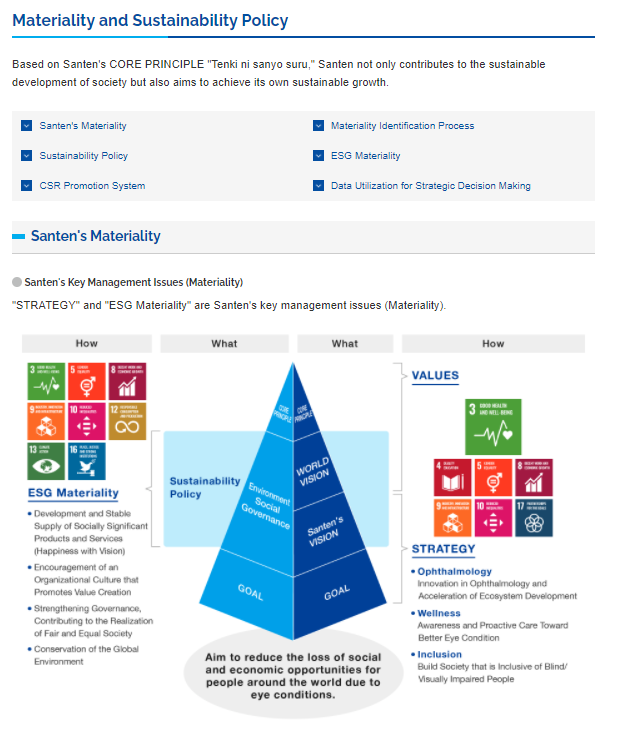 Okuhira: How do you feel about being involved in Santen's business as one of the subjects?
Mr. Abdin: I joined the company in 2020, and I was very surprised to find that initiatives for the visually impaired were included in the company's vision. Such initiatives connect with the SDGs principle of "leaving no one behind," which one does not often come across in other companies. I feel it is of great significance that I can apply my own characteristics and resources and be involved in the company's efforts for the inclusion of people with disabilities. At the moment, I am also working hard to create an ideal environment where people with visual disabilities can work across all departments in this company.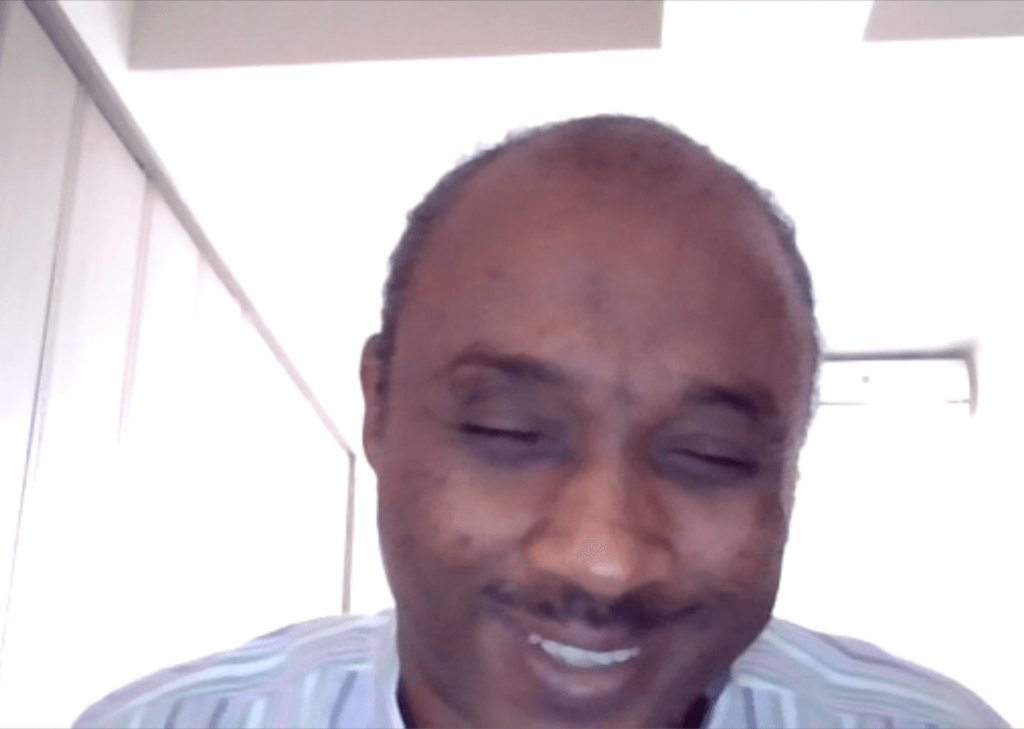 Joining The Valuable 500 as a start, we want to increase the number of like-minded fellow members as much as possible.
Okuhira: We would really like you to succeed by all means! Santen has signed on to "The Valuable 500" (a new window opens), the global movement promoting the social participation of persons with disabilities in companies. Can you tell us why Santen joined?
Mr. Nakano: One of the reasons for joining is that various companies which are active globally are also members of The Valuable 500. We believe that by cooperating with member companies and learning with them, we can accelerate our solution business for people with visual disabilities.
Okuhira: I see. There are so many diverse companies affiliated with The Valuable 500, so I imagine realizing collaboration between various companies would be interesting.
Horiuchi: I'm Yoshimi Horiuchi of the Nippon Foundation Working Group. It is wonderful that Santen is taking initiatives in diversity and inclusion from a viewpoint that differs from that of other companies. However, do you encounter any problems in the course of conducting your activities?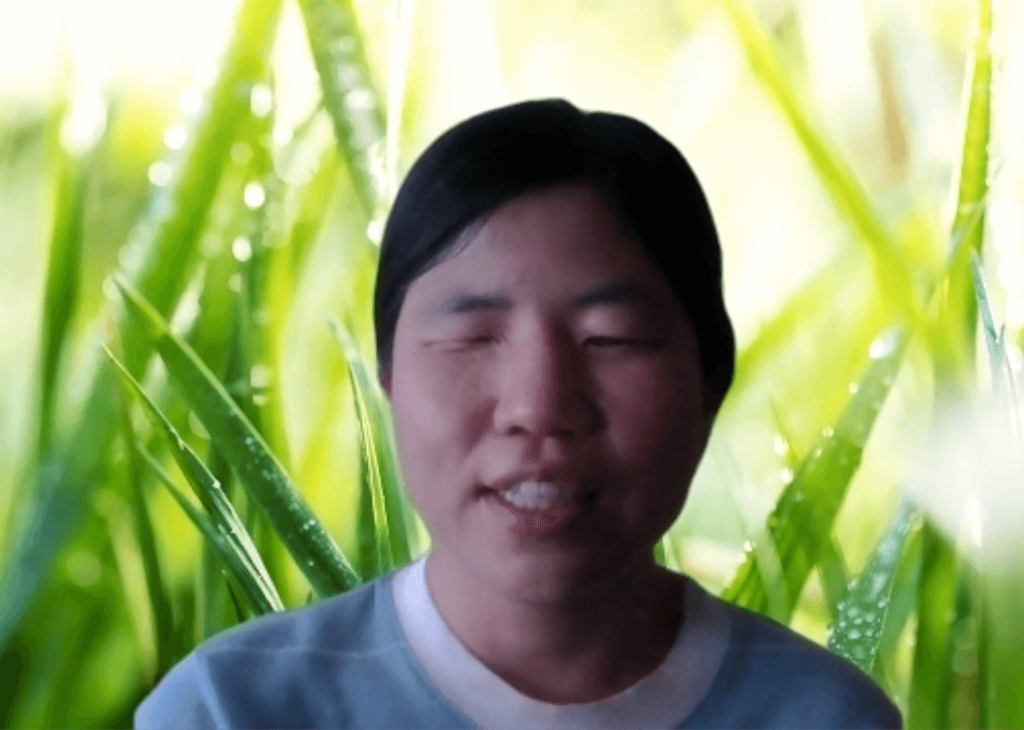 Mr. Nakano: We find it difficult to promote initiatives for people with visual disabilities not only as a social service but also as a commercial business. If we are to broaden the scope of work areas of employees with visual impairments to enable them to demonstrate their capabilities, we must not only improve the corporate infrastructure but also change the mindset of individual employees.
Mr. Morita: I believe there are things we can do both within and outside the company to solve such issues. Within the company, we must further develop work categories as well as improve the work environment. Outside the company, we need to increase supporters who will empathize and cooperate with us. Our aim is not necessarily just to recruit businesses, however, I believe that our activities will lead to the growth of the company. In addition, with our organization of about 4,000 employees as the nucleus, spreading our activities throughout the world and making many like-minded friends will contribute to society and the promotion of our core principle across the world. That is the vision that Santen wants to realize.
Okuhira: Thank you. We will continue to pay attention to the activities that only an ophthalmic specialist like Santen can achieve.