Targeting 2025 for Fully Autonomous Navigation
How will newly developed technologies change the future of the ocean?
The Nippon Foundation launched The Nippon Foundation MEGURI2040 Fully Autonomous Ship Program in February 2020 through the formation of five consortia –comprising more than 60 companies from various fields including shipping, shipbuilding and related areas, telecommunications, weather information, marine insurance, and information technology startups – to pursue the development and verification of fully autonomous ship navigation. The project seeks to address two major issues facing Japan's coastal shipping industry: shortages of human resources, with more than half of coastal shipping crew members being over the age of 50, and the fact that human error is said to be involved in 70-80% of maritime accidents. The project is aiming for the practical implementation of fully autonomous navigation by 2025, and to have fully autonomous navigation account for 50% of coastal shipping by 2040. Each of the consortia carried out their first demonstration tests during January – March 2022.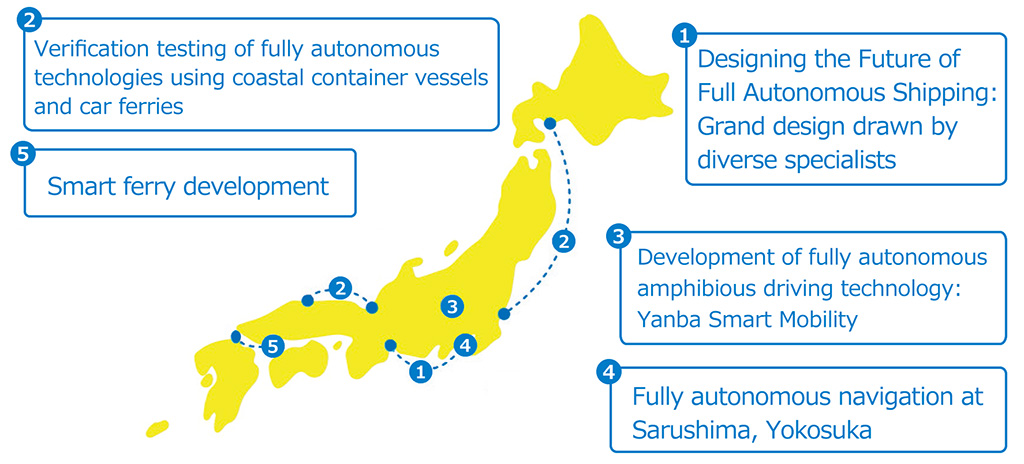 One of the consortia, the Designing the Future of Full Autonomous Ship (DFFAS) Consortium, successfully carried out a round-trip demonstration test between Tokyo Bay and Ise Bay from February 26 to March 1 using the container ship SUZAKU, demonstrating for the first time the use of a comprehensive fully autonomous navigation system (including remote control and land support) for a container ship operating in a congested sea area.
Roughly 500 ships pass through Tokyo Bay each day, and this successful demonstration in a highly congested area verifies a high level of technological development that represents a significant step toward practical implementation. Although there were times when the system was temporarily switched to manual operation, the operation rate for fully autonomous navigation was 97.4% on the outbound route and 99.7% on the inbound route, and the vessel avoided 107 other vessels and hazardous objects on the outbound trip alone, proving that object avoidance is possible even with fully autonomous navigation.
Satoru Kuwahara, of the global maritime solution consulting company Japan Marine Science Inc., is the DFFAS project director, and he recently shared his observations from the project to date.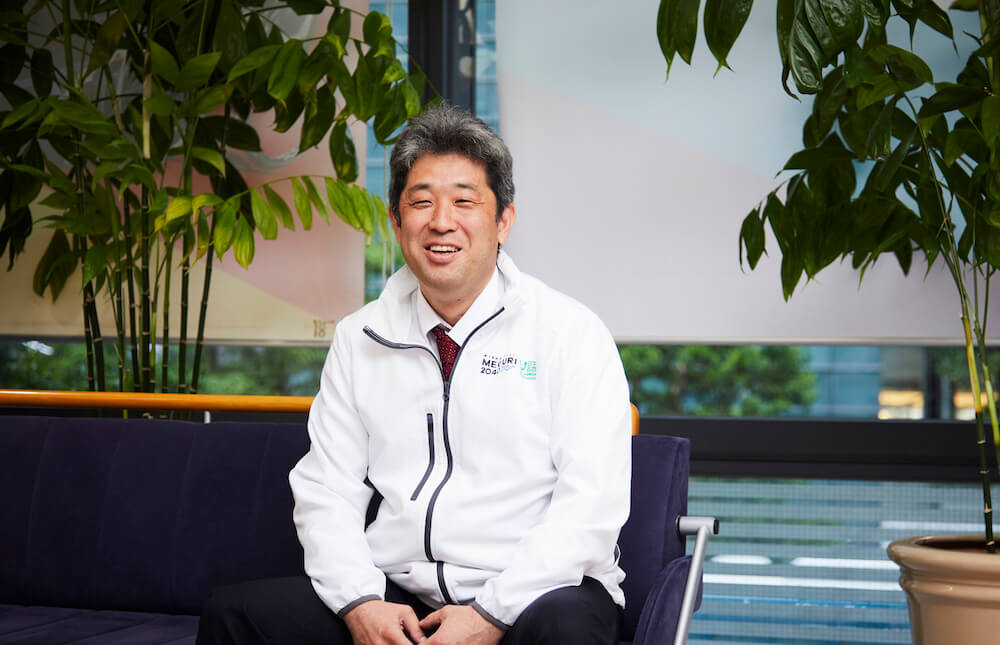 Telecommunications at sea identified as an issue
Looking back, Mr. Kuwahara says that he actually expected the demonstration test to be mostly successful. He notes that while the media proclaimed the test to be a great "success," he never used the word. He was confident that the more than 30 companies involved possessed the technologies to facilitate fully autonomous navigation, but without actually trying they could not be sure. His goal was for the demonstration test to identify environmental as well as technological issues in fully autonomous navigation.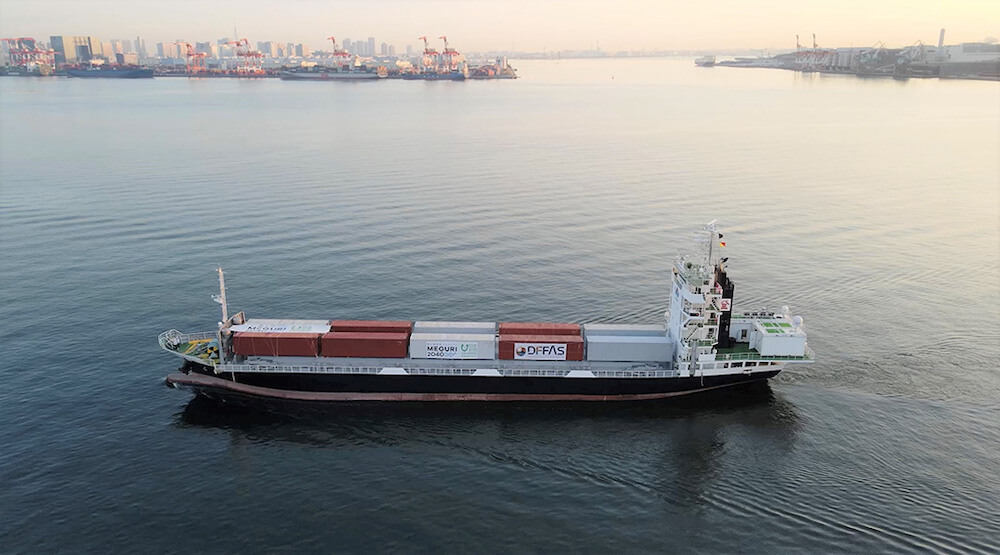 One of the issues identified was telecommunications. In daily city life, one is almost never without a smartphone connection, but at sea, it is difficult to receive a stable signal even with an antenna. Over the vast expanse of ocean, a ship's crew cannot know for certain when and where they will be able to receive a signal. For the test, the consortium developed new technologies that integrated satellite telecommunication and mobile telecommunication, but there were still temporary disconnections. One of the major features of the system developed for the SUZAKU is a Fleet Operation Center in Chiba Prefecture for land-based remote operation. The hybrid system the consortium developed was able to switch automatically between satellite and mobile modes, but there were still temporary gaps in the connection between land and sea. Nevertheless, Mr. Kuwahara takes a positive view of the issue, commenting that when a problem is identified, all they need to do is solve it.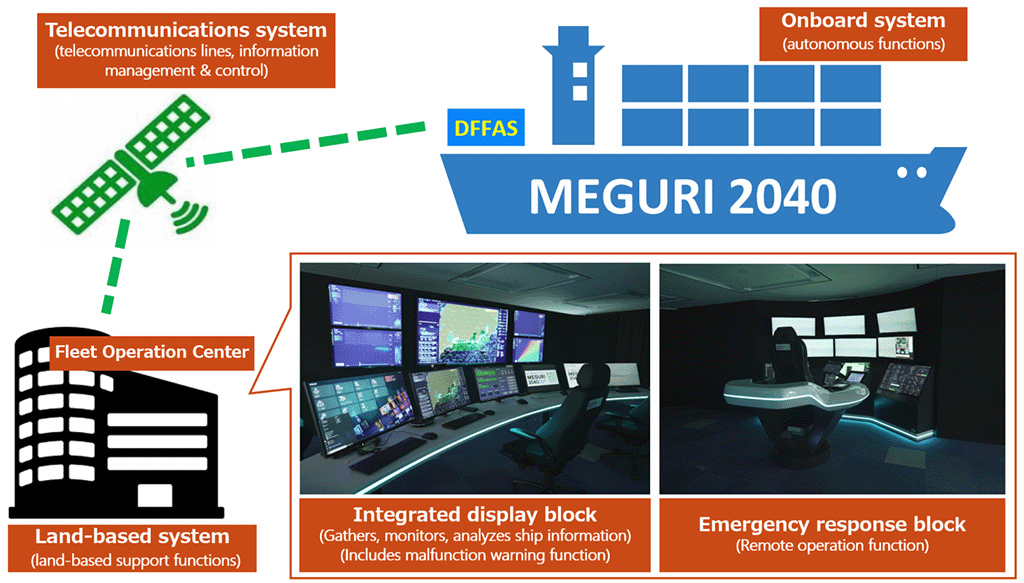 International contribution and environmental aspect
In addition to technological development, the practical implementation of fully autonomous navigation will require work in various areas including human resource training and the formulation of international rules and regulations. Mr. Kuwahara's main concern, however, is whether the world will be able to grasp fully autonomous navigation. People are bound to raise safety concerns when they hear terms like "autonomous" and "unmanned" navigation, because they have never experienced them. This is why he is proactively giving interviews and speaking at events to explain the value of fully autonomous navigation.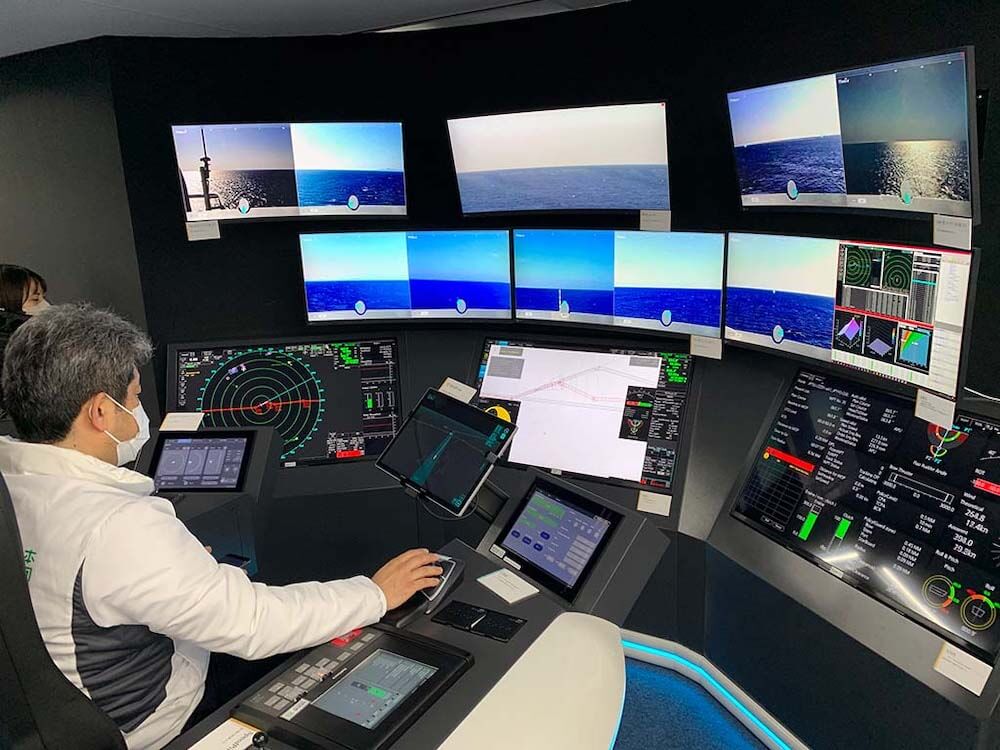 In fact, with human error involved in a large percentage of maritime accidents, fully autonomous navigation has a role to play in preventing those accidents. Mr. Kuwahara notes that there are no roads or traffic lights at sea, but there are a large number of vessels of various sizes passing through a confined area, and accidents are bound to occur. He hopes that Japan will also be able to use the technologies being developed for this project to take the lead in setting international rules that will lead to greater safety at sea. In addition, fully autonomous navigation holds potential as logistics infrastructure in developing countries where trained human resources are not available to operate vessels.
Mr. Kuwahara also sees fully autonomous navigation having a role to play in addressing environmental issues. Ships with fully autonomous operations would not require living spaces for crews, making it possible to design smaller, more fuel-efficient vessels.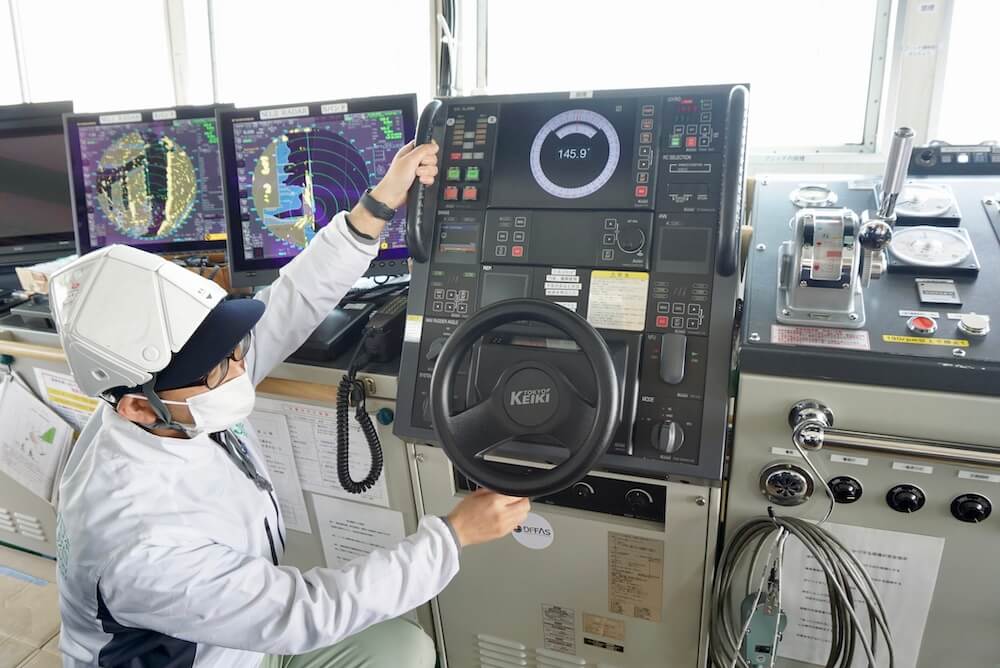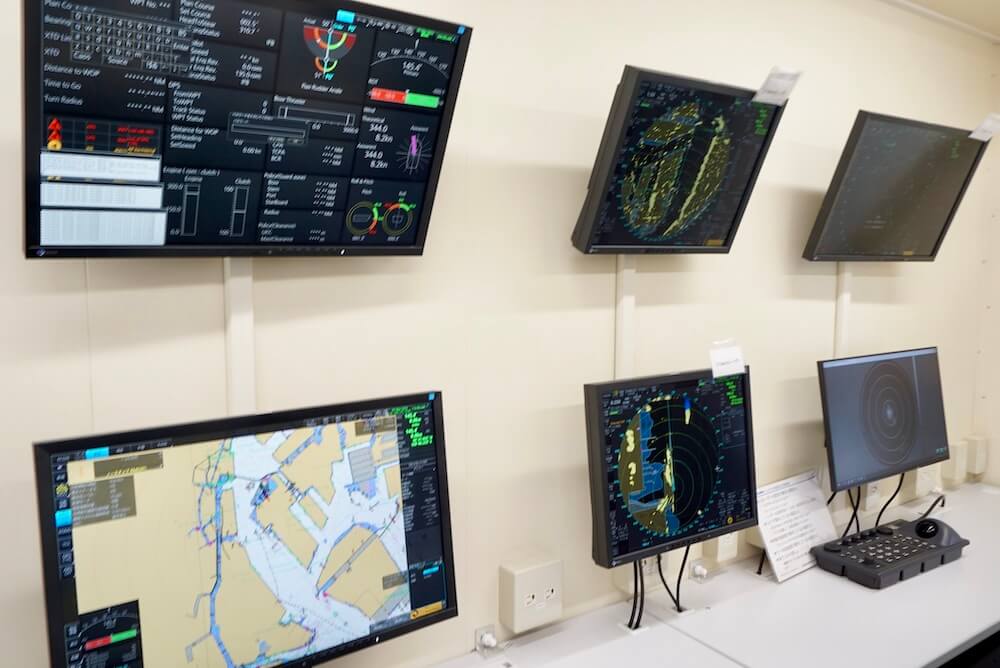 Paving a future for the ocean while giving children a sense of romance
Mr. Kuwahara also notes that unlike in the past, few children today dream of having a job on a ship. One of the reasons is the work environment, and in fact includes not being able to use a smartphone on a ship. That is unfortunate, but this could change with technological advances. Remote ship operation from land could also be an attractive ship-related career. In terms of technology, shipping is more than 10 years behind other modes of transportation, especially in areas like self-driving automobiles. Oceans cover 70% of the earth, and compared with land areas, much of this has yet to be explored by humans. This shows the great potential for fully autonomous navigation technologies going forward.
Related Link
Contact
Public Relations Team
The Nippon Foundation
Email: cc@ps.nippon-foundation.or.jp