Aiming for an Inclusive Society
Working with UNESCO for Disabled Persons Arts Festival, Developing Barrier-Free Map Application
A press conference was held on December 21 at The Nippon Foundation to officially announce the Foundation's conclusion of a framework agreement with UNESCO to hold an arts festival for artists with disabilities in conjunction with the Tokyo 2020 Olympic and Paralympic Games, and to promote education for persons with disabilities using information and communications technology (ICT). In addition, Toshiya Kakiuchi, president of Mirairo Inc., gave a demonstration of a barrier-free map application for smartphones and personal computers being jointly developed by Mirairo and The Nippon Foundation.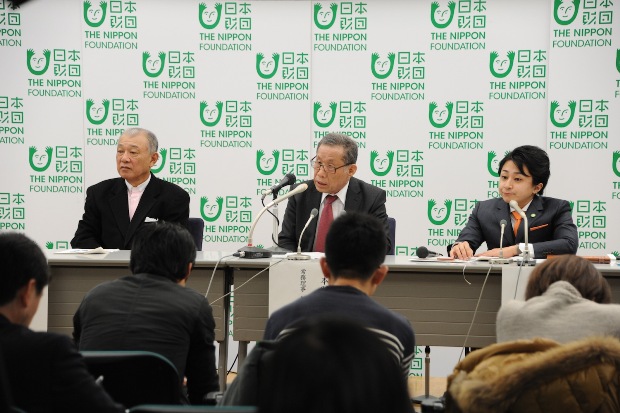 The Nippon Foundation Chairman Yohei Sasakawa announced that as part of the Foundation's work to create an inclusive society where all people support one another, with no barriers between people with disabilities and people without disabilities, "We are making preparations for an arts festival in 2020, to enable people visiting Tokyo from all over the world to experience the wonderful performances of artists with disabilities."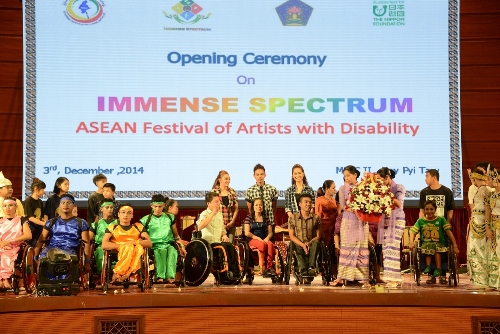 The agreement for the arts festival and ICT education was signed by Chairman Sasakawa and UNESCO Director-General Irina Bokova at UNESCO headquarters in Paris on December 3. At the signing, the two representatives also reached a basic agreement to hold a summit in Tokyo of opinion leaders with disabilities, in connection with UNESCO's planned publication project highlighting outstanding activities by 100 persons with disabilities around the world.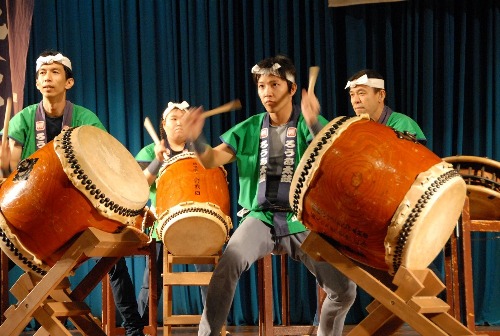 The Tokyo 2020 Olympics are scheduled from July 24 to August 9, and the Paralympics from August 25 to September 6. The exact schedule for the arts festival and summit has yet to be finalized, but the events are likely to be held during the Paralympics. Five arts festivals for artists with disabilities have already been held – in Laos, Cambodia, Vietnam, and Myanmar – and another is being planned for Singapore in 2017. The Nippon Foundation plans to work with UNESCO to have artists from Europe and the Americas participate as well.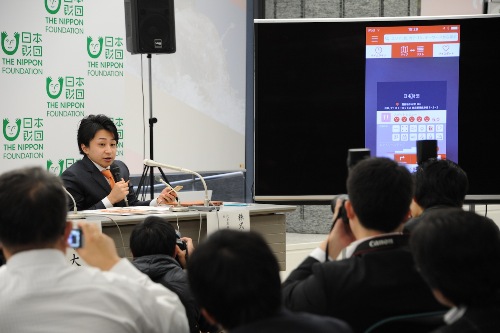 A number of barrier-free maps, which indicate a variety of information useful to persons with disabilities and older persons, including sidewalk curbs and stairs, and whether restaurants and other facilities have barrier-free restrooms, have been published by local governments and social welfare organizations in recent years, and the release target for the Bremen map application being developed by The Nippon Foundation and Mirairo is April 2016. At the press conference, Shuichi Ohno, Executive Director of The Nippon Foundation, said that the near-term joint development goal is to have information for one million restaurants, stores, and other facilities by 2020, in multiple languages to accommodate the large number of anticipated overseas visitors. Mr. Ohno also expressed his hope that this application would become a global standard.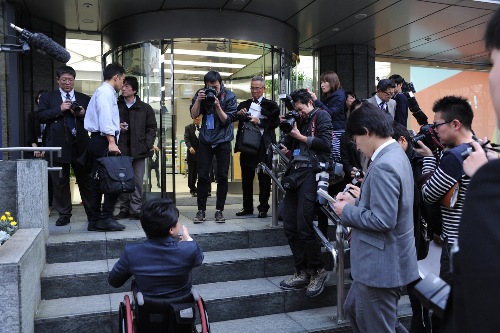 Mr. Kakiuchi, a wheelchair user himself, pointed out that while a wheelchair user might be able to navigate one stair on their own, two or more stairs would require assistance, and that a person with a developmental disability or psychotic condition may need information about the atmosphere in a shop. He explained that he is trying to create a movement to collect these types of information from a broad variety of sources, including as part of companies' corporate social responsibility activities.
Contact
Communications Department
The Nippon Foundation