Warm, Happy Homes for All Children!
Establishing public-private sector forum to promote family environments for children 20 prefectures and cities and 13 private-sector organizations participating
To mark Adopted Children's Day* on April 4, events were held at The Nippon Foundation headquarters on April 3-4. On April 3, 12 private-sector adoption-related organizations held a fair for the public, and on April 4, a general meeting was held to launch the Public-Private Forum to Promote Family Environments for Children.
The Nippon Foundation is promoting April 4 as Adopted Children's Day to promote awareness of special childhood adoption. The day was chosen because the characters for April 4 can be read as

yoshi

, which is also the Japanese word for adoption. Unlike in the Americas and Europe, "adoption" in Japan generally means the transfer of family registry by an adult for business or inheritance-related considerations. The special childhood adoptions being promoted by The Nippon Foundation in Japan are for infants and young children who would otherwise grow up in a childcare facility, whereby they become part of an adoptive family with the same legal status of children born into the family.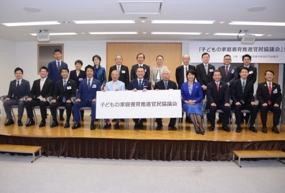 The general meeting on April 4 included representatives of 20 prefectures and cities from across Japan and 13 private-sector organizations. With the goal of achieving a society in which all children can grow up in a family, the Forum intends to promote awareness of foster parent structures and adoption, and to conduct research on trends in Japan and other countries to make policy proposals to the government. After the launch, the Forum issued a statement declaring, "We aim for a country in which all children in Japan, no matter where they are born and raised, will be protected by a warm, happy family and can realize their full potential."
Eleven prefectures including Nagano, Hiroshima, and Tokushima, and nine cities including Chiba, Shizuoka, and Fukuoka, along with 13 private-sector organizations including the Japan Adoption Agencies Association are participating in the Forum, which is chaired by Eikei Suzuki, governor of Mie Prefecture.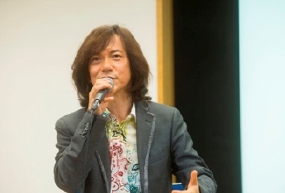 At a press conference held after the launch meeting, Yohei Sasakawa, Chairman of The Nippon Foundation, which will act as the Forum's secretariat, noted, "Many problems related to children are too complex to solve with a compartmentalized bureaucracy, so the public and private sectors need to work together. There is an increasing tendency for people to show interest only in their own children, but it is our responsibility to see that society as a whole provides a magnificent future to all children."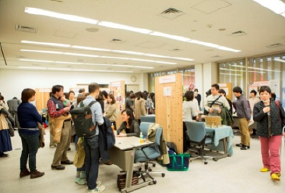 Many of the prefectural governors and city mayors who participated in the meeting are also members of the G1 Summit Leaders Network, and Governor Suzuki explained, "The idea of a public-private sector forum came from a study group on how to promote family-based childrearing," and added, "We want to create a social tide that will make as many children as possible happy."
Other Forum members voiced their support, with comments including, "We will work with local governments to change Japan," and "We can change Japan if we all work together."
Naomi Tokashiki, State Minister of Health, Labour and Welfare, read a message from Yasuhisa Shiozaki, Minister of Health, Labour and Welfare, in which he mentioned the 2007 revision to the Child Welfare Act, which included the principle that preschool children should be raised in family settings through programs like special adoption, and noted that the establishment of a forum for public-private sector cooperation at this time is very significant.

At the April 3 event, 12 private-sector adoption-related organizations set up booths explaining their activities. Singer and actor Diamond Yukai and Taiji Hasuda, president and director of Jikei Hospital, participated in a discussion that was recorded for the Tokyo FM radio program Kazoku no Katachi (Shape of a Family). A stage was set up for performances for children, and other activities included a portrait corner, a sand painting workshop, and a family photograph corner. More than 200 people, including many families with young children, enjoyed the various events.
Contact
Communications Department
The Nippon Foundation