For Children Who Have Difficulty Reading
NPO EDGE promoting online course for teachers
Dyslexia is a learning disability resulting from impairment in the brain's ability to process language, making it difficult for a person to read. This creates challenges for students in a classroom setting, where the focus is on reading and writing. Estimates are that in Japan 5-6% of the population is affected by dyslexia, which translates to two students in a class of 40. Japan lags behind many overseas countries in addressing dyslexia, and many young children and students are not receiving appropriate instruction.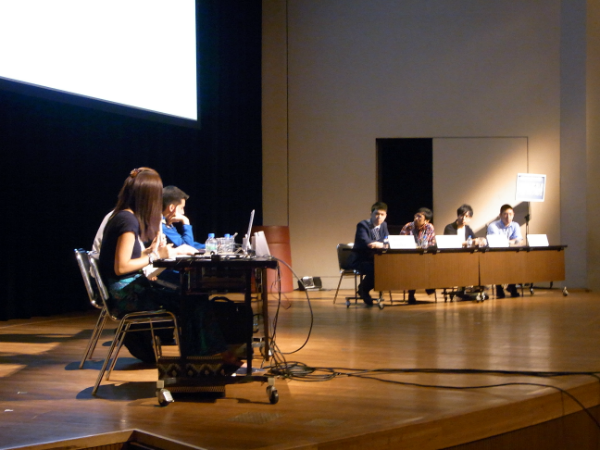 Tokyo-based NPO EDGE, chaired by Eiko Todo, provides support and promotes knowledge to help children and students with dyslexia be better understood. The organization, which has received support from The Nippon Foundation, is currently focused on providing instruction for dealing with dyslexia to teachers in Japan. One of their recent activities was the Asia-Pacific Dyslexia Festival and Symposium 2016, held in Yokohama on June 11-12. Roughly 500 people from Japan and overseas attended, and engaged in active discussions and interaction.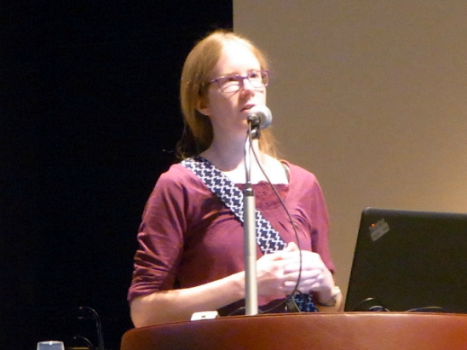 Speaking at the festival, Dr. Jenny Thomson of the University of Sheffield in England, called on teachers to learn how to teach students with dyslexia. She also introduced an online course for teachers, Massive Open Online Courses (MOOC), being carried out in Britain, and explained that teaching methods for students with dyslexia are not particularly difficult. The important things are to adjust the pace of the class, occasionally go back and repeat things to fill in gaps in understanding, use hearing and other senses in addition to sight, and have the children build on their own successes. She also noted that another purpose of the online course is to give teachers the confidence to teach students with dyslexia.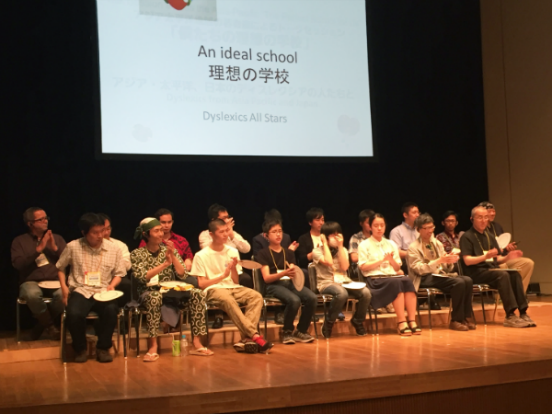 Already 1,000 people around the world have completed the online course, and approximately 10,000 are actively enrolled. People taking the course say that it has helped them understand the difficulties that children and students with dyslexia face, and 95% have said they are satisfied with the course. An online question and answer forum is also in place for enrollees who want to ask questions about the course contents or the teaching methods presented, and this is helping to build a network for the sharing of teaching methods for students with dyslexia.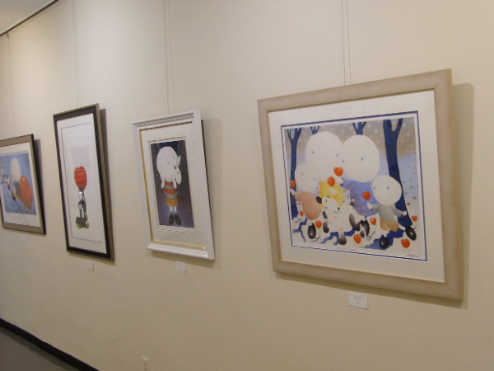 After her presentation, Professor Thomson was asked about the appropriate time for parents to tell a child and how they should explain the diagnosis when a child is diagnosed with dyslexia. She replied that the child may be having difficulty learning, but each child's style of learning is different. How to explain the situation is a sensitive issue because it differs from person to person, but the earlier the child understands the situation the better.
When students who attended the festival from Japan and other countries were asked whether they liked school, their replies included, "School became fun when I got a teacher who understood me," and "At first my teachers thought I couldn't learn and gave up on me, but one teacher thought I might have a learning disability and I was diagnosed with dyslexia, and after that I was able to do better."
On June 13, the day after the festival, a meeting was held at The Nippon Foundation headquarters in Tokyo to discuss how to launch an online course for teachers and promote a better understanding of dyslexia in Japan. Going forward, this will be explored further based on the discussions at the festival, and a Japanese version of the online course, consisting of the English course with Japanese subtitles, is planned.
Contact
Communications Department
The Nippon Foundation