International Symposium on Capacity Building for Sustainable Oceans
Presentations from 50 people on activities to protect the ocean
To mark the beginning of The Nippon Foundation's Umi-to-Nippon Project (The Ocean and Japan Project), an International Symposium on Capacity Building for Sustainable Oceans was held in Tokyo on July 19-20. The symposium was organized by The Nippon Foundation, the Headquarters for Ocean Policy, and the Ministry of Land, Infrastructure, Transport and Tourism, and approximately 300 people attended.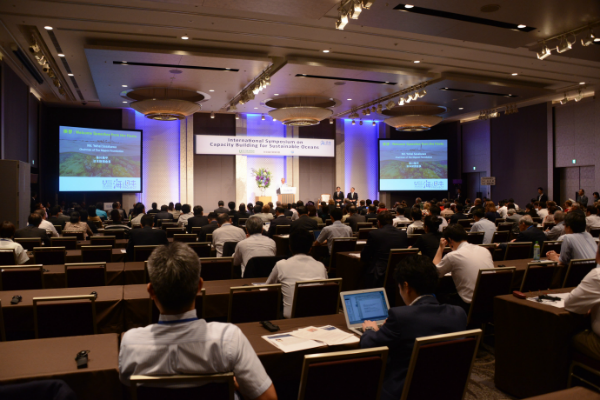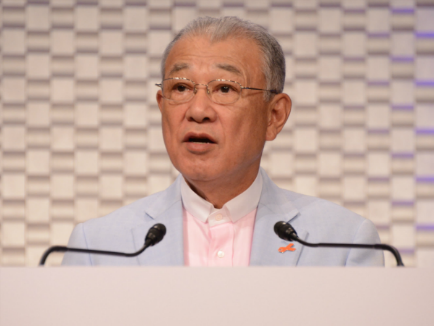 The symposium began with opening remarks by Yohei Sasakawa, Chairman of The Nippon Foundation, who discussed the issue of rising sea levels caused by climate change, and noted that addressing this problem will require the expertise of specialists from a wide range of fields, from legal affairs to policymaking, and emphasized the need for cooperation among local communities, governments, and NGOs. This was followed by remarks from Toru Doi, Parliamentary Vice-Minister of Land, Infrastructure and Transport, and Fumiaki Matsumoto, Parliamentary Vice-Minister of Cabinet Office.

Next, President Tommy Remengesau Jr. of Palau gave a keynote address. He pointed out that Palau's land surface would roughly fit into Tokyo Bay, but its exclusive economic zone is almost twice the size of Japan's land surface, and stressed the importance of protecting the ocean. His address was followed by Anote Tong, the former president of Kiribati, one of the countries most at risk from rising sea levels. Mr. Tong noted that even if maritime law is observed as per the United Nations Convention on the Law of the Sea, populations of certain species of fish are showing a drastic decline, and emphasized the need to regulate overfishing for future generations.
The seminar featured presentations by 50 leaders from 30 countries around the world, who introduced projects related to maritime management and education. Two presentations that generated significant interest dealt with oysters – one case in the United States and one in Gambia in western Africa.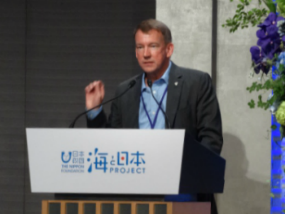 Rob Brumbaugh of the Nature Conservatory introduced the Oyster Goals Project to restore oyster populations in the United States. Oyster reefs are the world's most endangered marine habitat, with 85% having been lost on a global basis, and the restoration of oyster reefs has become an important goal of seaside communities in the United States. The National Oceanic and Atmospheric Administration began working with local communities in 2001, and using its own resources and private funds has supported more than 85 restoration projects to date.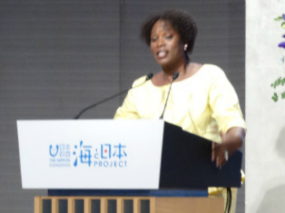 The second project related to oysters was introduced by Fatou Janha Mboob of the TRY Oyster Women's Association in Gambia. Oyster harvesting in Gambia is done mostly by women who are the sole breadwinners in their family. TRY started with 40 members who pooled their resources and sold in bulk the oysters they and their friends and family had collected, earning enough money to buy three boats. They also obtained exclusive rights to manage their own fishery, introduced sustainable harvesting techniques, and emphasized oyster cultivation by planting mangrove trees. TRY has grown to more than 500 members from 15 communities, and by being able to raise bigger oysters that can be sold for higher prices, is enabling these women and their families to become self-sufficient.
The symposium also featured a panel discussion on maritime education with panelists involved in education in Japan. They emphasized the importance of utilizing facilities like public aquariums and cooperation among the public, private, and academic sectors. Other speakers included Yoshitaka Ota, senior research associate at the University of British Colombia, and Valerie Hickey, practice manager of the World Bank Group's Environment and Natural Resources Global Practice. Mr. Ota called for the establishment of a legal framework to promote community-government ties, while Ms. Hickey noted that projects need to be approached from a long-term perspective of 15 to 30 years, but at the same time, if a project is not working it should be discontinued.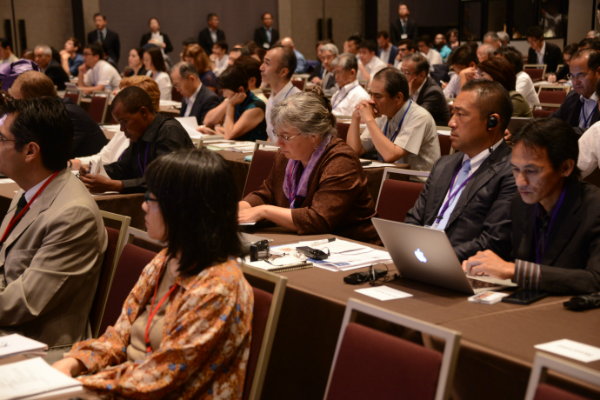 Contact
Communications Department
The Nippon Foundation