Manga Edutainment 2016!
50 new works announced by committee chaired by Machiko Satonaka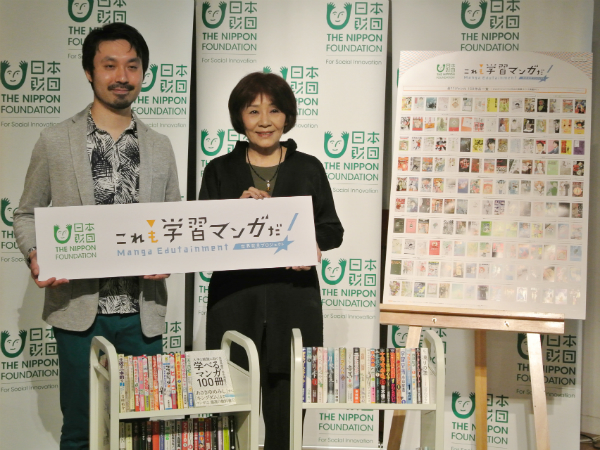 Recognizing that
manga
(Japanese comic books) are "fun" and "easy to understand," on October 25 The Nippon Foundation announced 50 works that have been selected as "educational manga." The selection committee was made up of 10 leading authorities and chaired by manga author Machiko Satonaka, and with 100 works selected in 2015 this brings the total number of designated manga to 150. Although the genre of educational manga already exists, it refers to historical or biographical manga published expressly to teach history or as biographies of famous people. In the context of this project, however, "educational manga" refers to manga published as general works that also have educational value.
50 new titles bring total to 150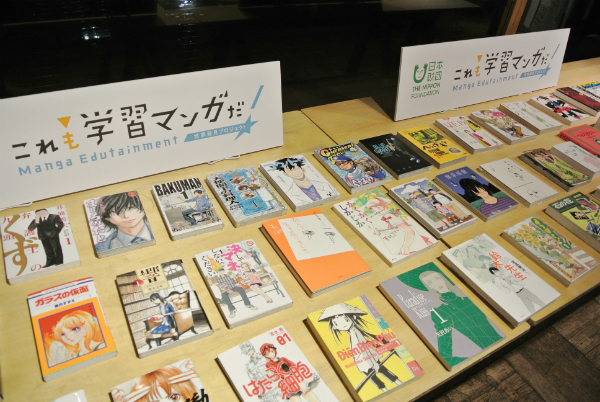 The event to announce the 50 new manga began with Yasuhiro Yamauchi, founding member of the Manganight initiative to promote manga and a member of the selection committee, speaking about the decision to launch the Manga Edutainment Project to Open New Worlds, and the background behind the initial selection of 100 manga in October 2015. He pointed out that even among manga intended as entertainment, there are titles that are educational, and this is what is meant by the term "edutainment" that connects education and entertainment. Moeki Kurita of The Nippon Foundation also noted that the website for the first round of Manga Edutainment announced last year received 400,000 page views in two weeks, and this strong reception was behind the decision to announce a second round of titles.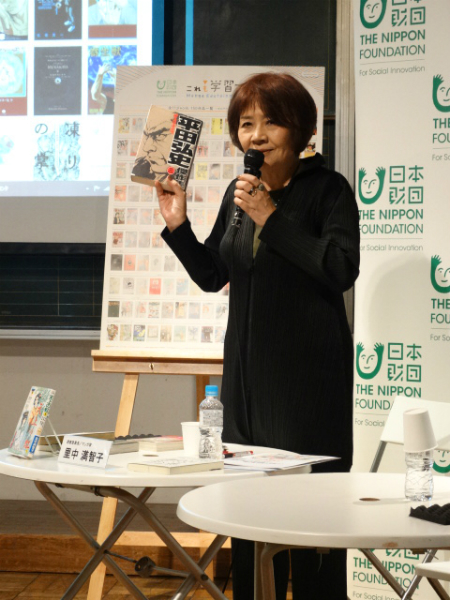 Next, Ms. Satonaka commented, "You may think it was fun to select the titles, but in fact it was quite difficult to narrow the list down to 50. In addition to titles that are popular right now, there are many manga that are no longer popular but still have much to teach. Manga will die if no one reads them, so please help." When asked about the selection process by a member of the media, she replied, "At first we thought we would limit the titles to one per committee member, but that proved to be impossible. We also took into consideration things like whether an author's representative work was included, and the balance of genres." Her remarks were followed by the announcement of the 50 selected titles. In addition to Ms. Satonaka, the 10 members of the committee included Takeshi Kikuchi, editor-in-chief of the manga portal site ManNavi, Yohei Sadoshima, CEO of the artist management and literary agency Cork Inc., Ichiya Nakamura, professor of media policy and pop culture at the Graduate School of Media Design, Keio University, and Yukari Fujimoto, professor of pop culture at the Meiji University Graduate School of Global Japanese Studies. By genre, the 50 titles included seven manga in the field of art (including Makoto Isshiki's
Piano no Mori: The Perfect World of Kai
), seven in the field of professions (Suzue Miuchi's
Glass Mask
), five in the field of daily life (Takao Yaguchi's
Tsurikichi Sanpei (Fishing Enthusiast Sanpei)
), and five in the field of science and learning (Fujiko F. Fujio's
Mojacko
).
Judges' share their thoughts on manga
After a break, the program continued with a talk by Ms. Satonaka on the topic "Manga, Learning, and Me." She noted that being a member of the baby boom generation (in Japan, persons born between 1947-49), when she would read manga as a child, adults would often tell her not to bother with manga and read books instead. She discovered, however, that she was not interested in the books that adults would recommend to her. On the other hand, when she read manga by Osamu Tezuka she felt a desire to understand what he was saying, and emphasizing the power of manga, referred to herself as having been "raised by manga."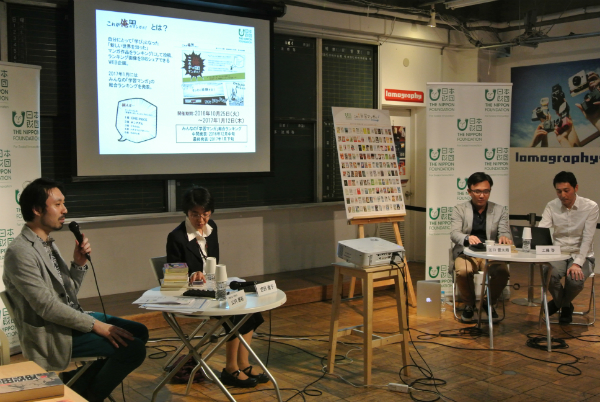 This was followed by a panel discussion moderated by Mr. Yamauchi of Manganight and titled "These are My Educational Manga!" Each of the three panelists introduced three of their favorite manga, and then the panel discussed how to make educational manga more readily available. Suggestions included integrating manga with regular books at libraries, which tend to treat manga as inferior if they stock them at all, and encouraging adults to recommend manga along with other books. Obstacles to reading manga, including the fact that at bookstores they are not arranged by genre and are often covered with plastic wrapping, were noted as well.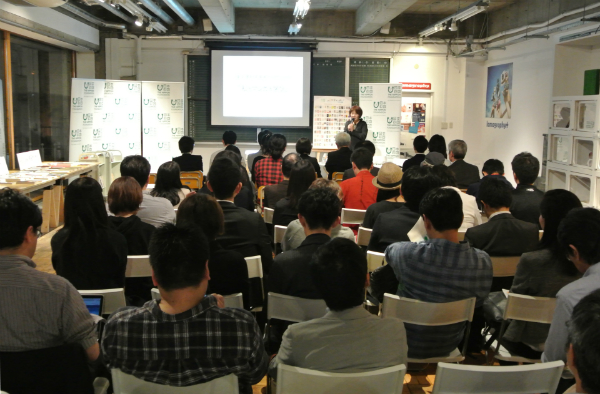 The Nippon Foundation also launched an educational manga ranking project on October 25. Manga fans will be able to vote for their favorite educational manga via an internet site, with the results to be announced in late January 2017. (The site is in Japanese only.)
Related Link
Contact
Communications Department The Nippon Foundation