Fourth Asian Women Social Entrepreneurs Network Conference
Dates: November 22-24, 2016 (Tuesday – Thursday)
City: Bangkok, Thailand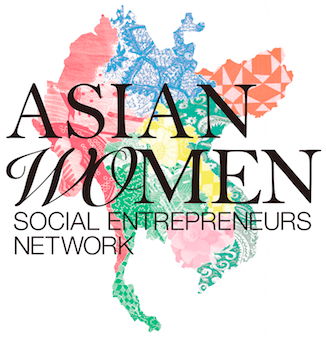 Sponsored by The Nippon Foundation, the Asian Women Social Entrepreneurs Network ("AWSEN
")will be holding a conference, which is our keystone event, for the fourth time in Bangkok, Thailand, from Tuesday, November 22, through Thursday, November 24, 2016.
Overview of the conference
Details
The three-day conference will be an opportunity for approximately 30 women social entrepreneurs to share their experiences, discuss issues, strengthen business skills, build professional networks, and more. We also expect potential investors, media, partners, and various collaborators to attend.
Day 1 (Tuesday): 22 Nov 2016
| | |
| --- | --- |
| 9:00-9:30 | Welcoming and opening remarks |
| 9:45-10:15 | Introduction of the participants and conference overview |
| 10:15-10:45 | Photo session and refreshments |
| 10:45-11:45 | Keynote address: Women and Social Entrepreneurship |
| 11:45-12:30 | Social entrepreneurship: Global and Regional Trends |
| 12:30-13:30 | Lunch |
| 13:45-14:45 | Getting to business: Business Model Canvas |
| 15:00-16:30 | Sharing experiences and challenges (using BMC) |
| 18:30- | Reception |
Day2 (Wednesday): 23 Nov 2016
| | |
| --- | --- |
| 9:00-12:00 | Visualizing Your Motivation and Passion (including workshops) |
| 12:00-13:00 | Lunch |
| 13:00-14:15 | From Visualization to Branding |
| 14:15-15:30 | Your Passion and Your Success for Business & Life (3-4 speakers) |
| 15:30-17:00 | Social Media for Successful Social Entrepreneurship |
Day3 (Thursday): 24 Nov 2016
9:00-10:00
Reflections on the conference and AWSEN networking
10:00-11:00
Closing ceremony
14:00-16:30

Open Forum

Keynote address: Women Economic Empowerment
Introduction of social enterprises: Conference participants
Time for guests and participants to view product displays
Contact
Communications Department
The Nippon Foundation