HEROs Sportsmanship for the Future
Project Launched to Promote Social Contribution by Athletes 1st HEROs AWARD ceremony to be held in December
The Nippon Foundation announced on October 30 the establishment of a new project – HEROs Sportsmanship for the future ("HEROs") – to broaden the scope of social innovation by promoting activities by athletes that contribute to society. The idea was proposed by retired professional and Japan national team soccer player Hidetoshi Nakata, to recognize athletes or teams that have made a significant social contribution during the previous year. The first HEROs AWARD ceremony will be held on December 11.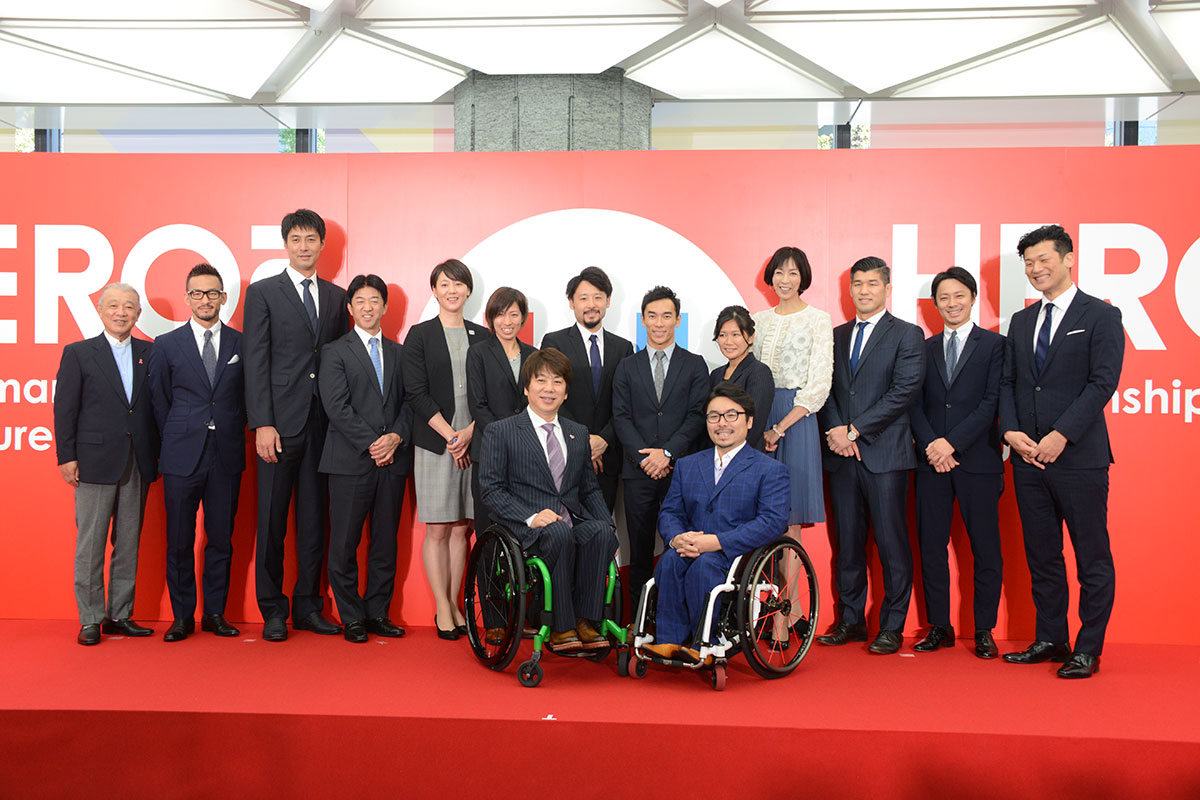 The announcement was made at The Nippon Foundation headquarters in Tokyo. The project has appointed 19 star athletes as The Nippon Foundation HEROs Ambassadors to promote social contribution through the HEROs project, and 14 of these ambassadors including Mr. Nakata attended the announcement.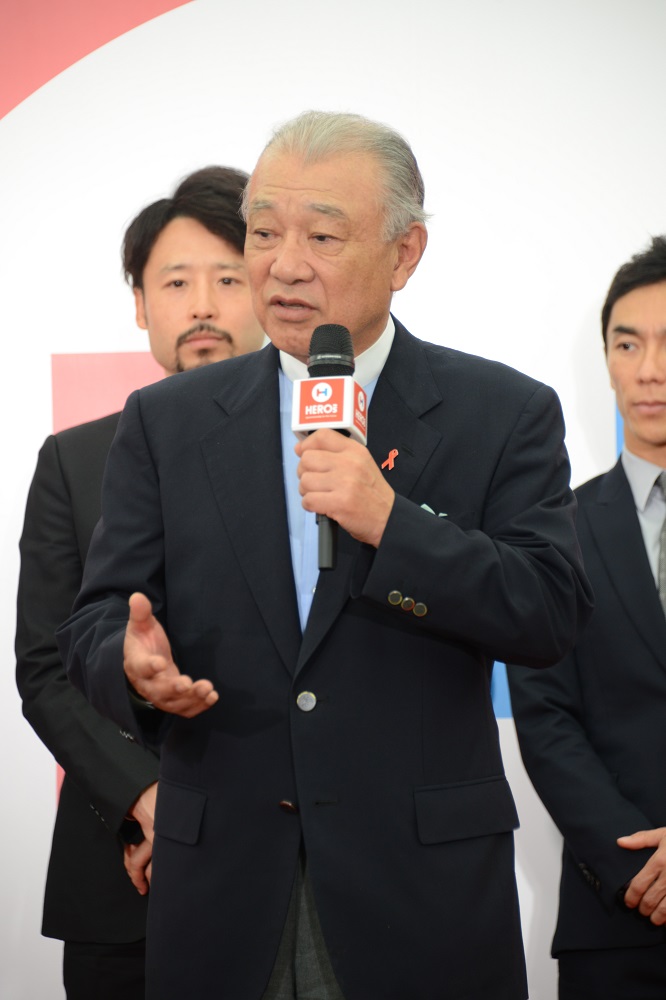 The Nippon Foundation Chairman Yohei Sasakawa welcomed the ambassadors and other attendees, noting, "We are launching the HEROs project so that top-class Japanese athletes can work together to give young people hopes and dreams for the future. These athletes are making individual contributions to society, but those activities are not coordinated. As Mr. Nakata has suggested, by working together and coordinating we can raise stronger children."
Mr. Nakata then explained how he came to propose the project: "Overseas, it is common for athletes to engage in social contribution activities. I was put in contact with The Nippon Foundation after contacting the Sasakawa Sports Foundation to discuss where this kind of information could be obtained in Japan. When I was playing professionally, I didn't have opportunities to meet athletes competing in other sports. I thought that if I had had those opportunities, my activities would have been more effective. I'm very happy to have the chance to meet these well-known athletes."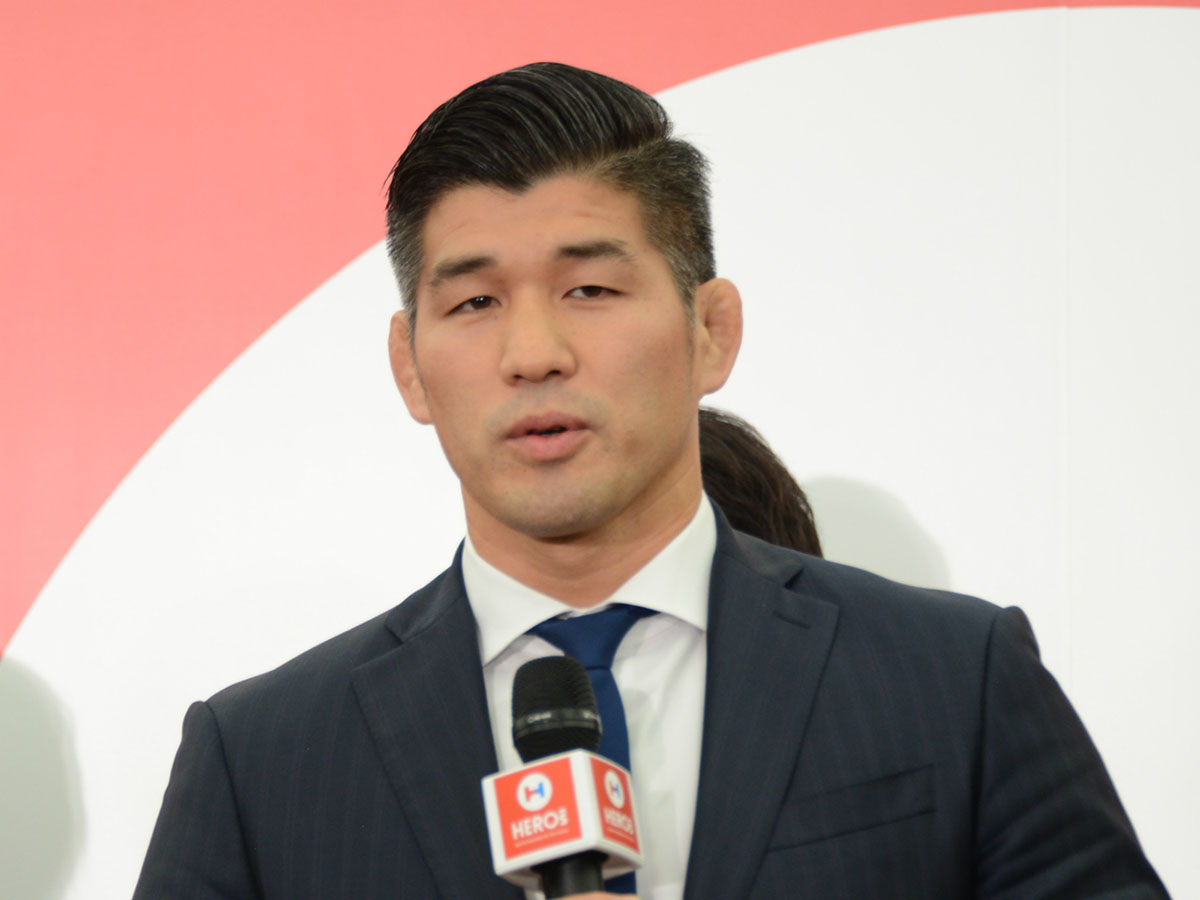 Next, all 14 ambassadors who attended took the stage. Taking the microphone, judo Olympic gold medalist and head coach of the Japan national team Kosei Inoue said, "I am very happy to be able to work as part of this group. The value of sports is not just in winning. Judo is practiced in many countries, and has the power to bring people and countries together. If we can integrate the power of sports as a whole, we will be able to generate significant comprehensive strength."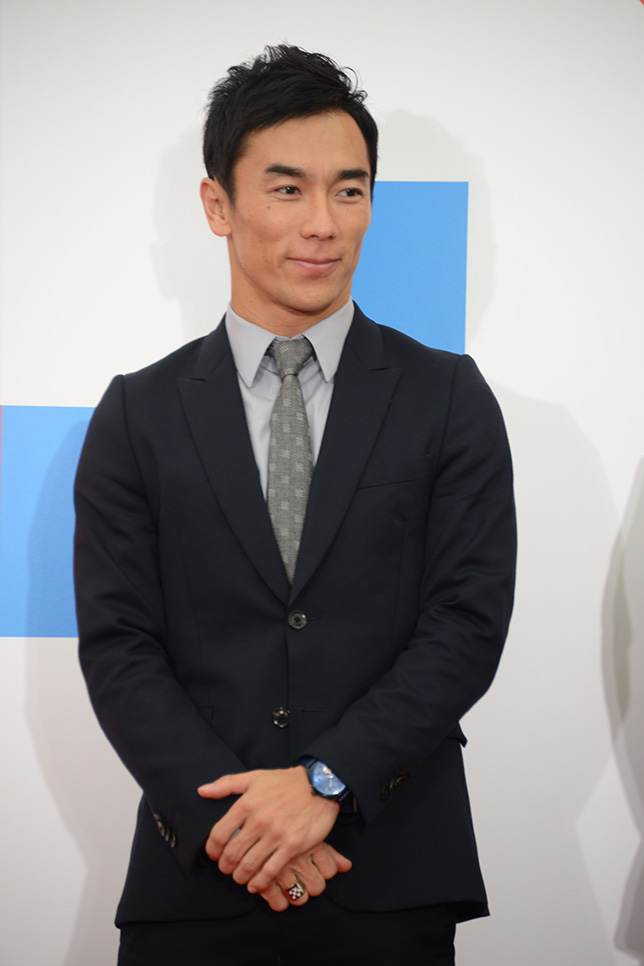 The HEROs project consists of three programs: HEROs ACADEMY, to educate young athletes who represent the future of sports; HEROs ACTION, to provide current and retired athletes who want to contribute to society with opportunities to implement specific activities; and HEROs AWARD, to recognize athletes' contributions to society.
The first HEROs AWARD ceremony will be held in Tokyo on December 11, to recognize athletes and teams that have demonstrated "sportsmanship that creates social bonds." The winners will be decided by a panel of seven judges that includes the actor and singer Shingo Katori, the actress and author Yuri Nakae, and Think Tank SophiaBank co-founder Kumi Fujisawa.
Related Links
Contact
Communications Department
The Nippon Foundation