The Nippon Foundation Social Innovation Awards 2017
3 Outstanding Social Innovators to receive up to 50 million yen for three years
The Nippon Foundation has launched a program to support "social innovators" who are seeking innovative ways to resolve Japan's increasingly complex social issues. As part of this program, The Nippon Foundation Social Innovation Awards 2017 ceremony was held at The Nippon Foundation headquarters in Tokyo on December 14, to recognize three "outstanding social innovators" who had been selected from applications received from around Japan. In 2016, the first year of the program, one "exceptional" and two "outstanding" social innovation projects were chosen, but this year three "outstanding" awards were presented. The three recipients – Haruki Asatani, Yuki Oka, and Ryo Kawaguchi – will each receive support for their work in the amount of up to 50 million yen annually for up to three years (a total maximum of 150 million yen).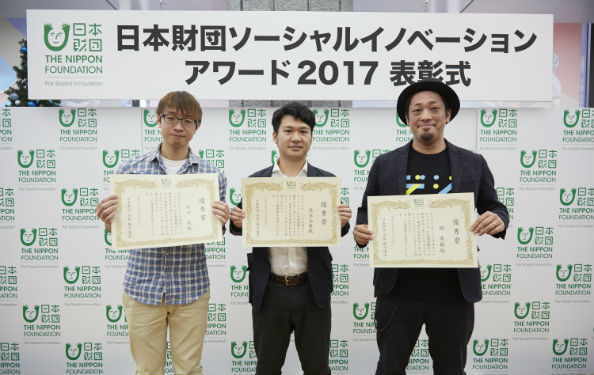 At The Nippon Foundation Social Innovation Forum 2016, held in September 2016, The Nippon Foundation recognized 11 social innovators representing 10 projects for their activities to resolve social issues using new ideas and vision, with teams that transcend conventional organizational frameworks. This year, seven individuals representing seven projects were selected from among 228 applications received from across Japan. These seven individuals gave presentations and set up booths at The Nippon Foundation Social Innovation Forum 2017, held in November, and based on votes from attendees, the results of crowdfunding, and other factors, a screening committee selected three as outstanding social innovators.
At the awards ceremony, The Nippon Foundation Chairman Yohei Sasakawa welcomed the social innovators, noting, "We have great expectations for you as social innovators who have enthusiasm and specific plans to transform society. I hope that those of you who do not receive awards will also continue to work with us in this endeavor."
Next, the seven social innovators took the stage and introduced themselves. Hayato Hanaoka of The Nippon Foundation then announced the winners. This year, no "exceptional" prize was awarded, and instead three persons received Outstanding Social Innovator awards: Haruki Asatani, Yuki Oka, and Ryo Kawaguchi. Mr. Sasakawa presented each with a certificate, and each winner gave brief comments.
Mr. Asatani said with a smile, "I am very surprised. I wrote and rewrote my application many times until I was completely worn out, and now I am glad that those efforts were successful."
Mr. Asatani is the CEO and founder of LOUPE Inc. Teachers in public schools are very busy and do not have enough time to prepare lessons, and even less time to interact with students outside the classroom. LOUPE is working to address this situation by setting up committees to improve the operational efficiency of teachers, so they have more time to spend with students.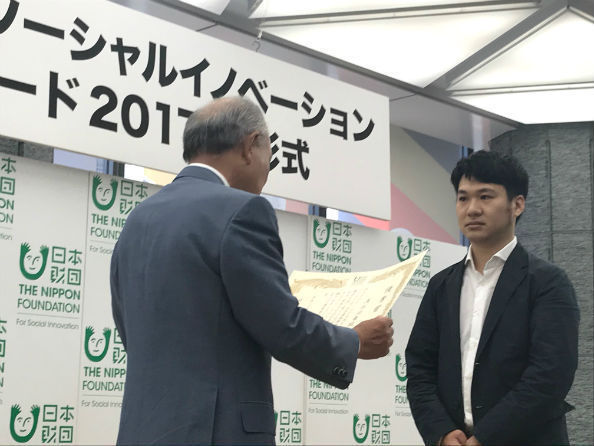 Mr. Oka also expressed his delight, commenting, "I am very happy. I will work hard to exceed The Nippon Foundation's expectations," and exchanged high-fives with the members of his team.
Mr. Oka is president of the NGO Ubdobe, which is working to transform rehabilitation for children using digital art from a child's perspective. The organization plans to develop a hands-on digital rehabilitation system by having children who are studying programming work together with children living in hospitals or other institutions.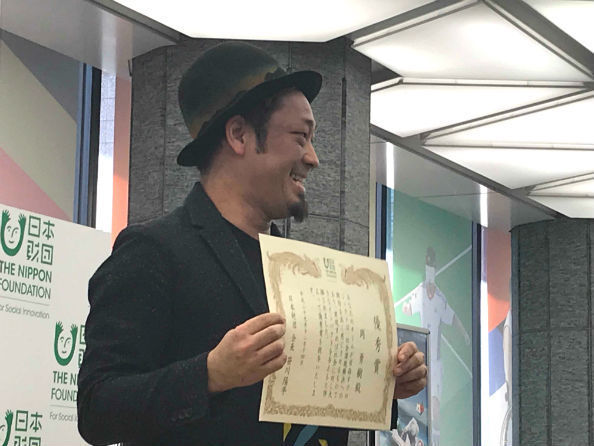 Next, Mr. Kawaguchi spoke of his relief and happiness. "When the two other names were announced, I assumed I would not be selected. My plan needs to be developed from scratch, so I am very thankful to have been selected."
Mr. Kawaguchi is the representative director of WorkAnywhere. His plan is to "transform work styles" by creating work environments where teams can work together smoothly from remote locations at home or in rural areas. This is intended to reduce the excessive concentration of people and businesses in Tokyo and other urban areas, and stimulate local economies.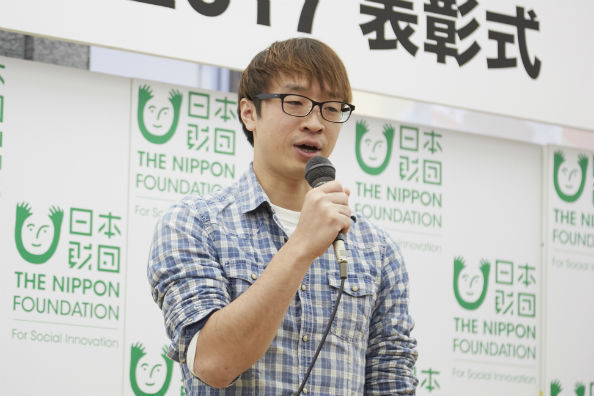 The last speaker was Kentaro Ogiue of The Nippon Foundation, who noted, "The judging was very difficult, and we weren't able to contact all of the social innovators until today. I'm sure you have all experienced drastic changes and growth since the time of your first application." Regarding the fact that no Exceptional Social Innovator was selected, he commented, "Many judges expressed the view that given the aims of the social innovator support program, there could have been more of a sense of excitement about the future. To maintain the program's high standards, we decided not to give an 'exceptional' award this year."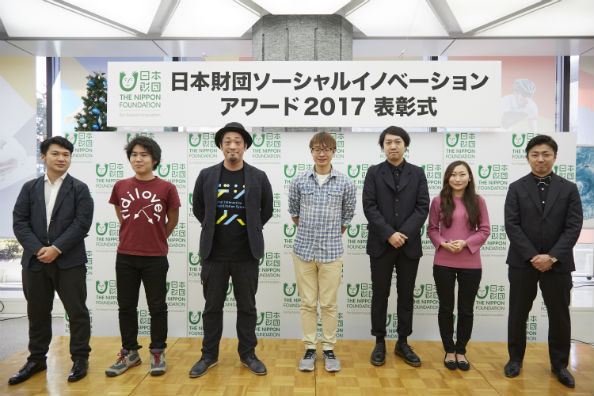 The four social innovators who did not receive awards are:
Toshiki Abe, Representative, Ridilover, Inc.
Yosuke Komatsu, President, Asu-he-no-kibo (Hope for Tomorrow)
Yumeno Nito, Founder, Colabo
Taro Yokoyama, Indicocrea
Related Link
Contact
Communications Department
The Nippon Foundation