The Nippon Foundation and Norway Launch Technological Development Project
MoU signed covering offshore energy development (petroleum gas, wind power, etc.)
The Nippon Foundation has concluded a Memorandum of Understanding (MoU) with a Norway-based technology cluster and a Norwegian research institute for cooperation in the establishment of a joint technological development program in the field of offshore energy. The MoU was signed in Stavanger, Norway, on August 30 (local time).
With Japan seeking to enter the field of offshore energy, including offshore wind power, methane hydrate, and offshore oil and gas development – areas where growth is expected going forward – The Nippon Foundation is pursuing enhanced comprehensive technological capabilities focusing on human resource development and technological innovation through this framework of public-sector, private-sector, and academic cooperation.
Norway is using the experience and expertise it has gained in offshore oil and natural gas development in the North Sea to develop new technologies in other offshore fields like offshore wind power. GCE NODE, a technology cluster with more than 100 participating companies, academic institutions and organizations, and NORCE, one of Norway's largest independent research institutes, are among the leaders of this effort.
The Nippon Foundation and Norway will work together to establish a joint technological development platform involving the Foundation, GCE NODE, and NORCE, with the aim of developing technologies and leaders for the future in the field of offshore energy.
The joint program will combine Japan's new technologies in a variety of fields with the knowledge and new concepts Norway has developed over many years. Having these diverse players participate in offshore energy development is intended to bring about advanced innovation at the global level. The project will have a budget of US$12 million – with The Nippon Foundation and the Norway side each contributing $6 million – and will support participating companies, universities, and venture start-ups over a five-year period.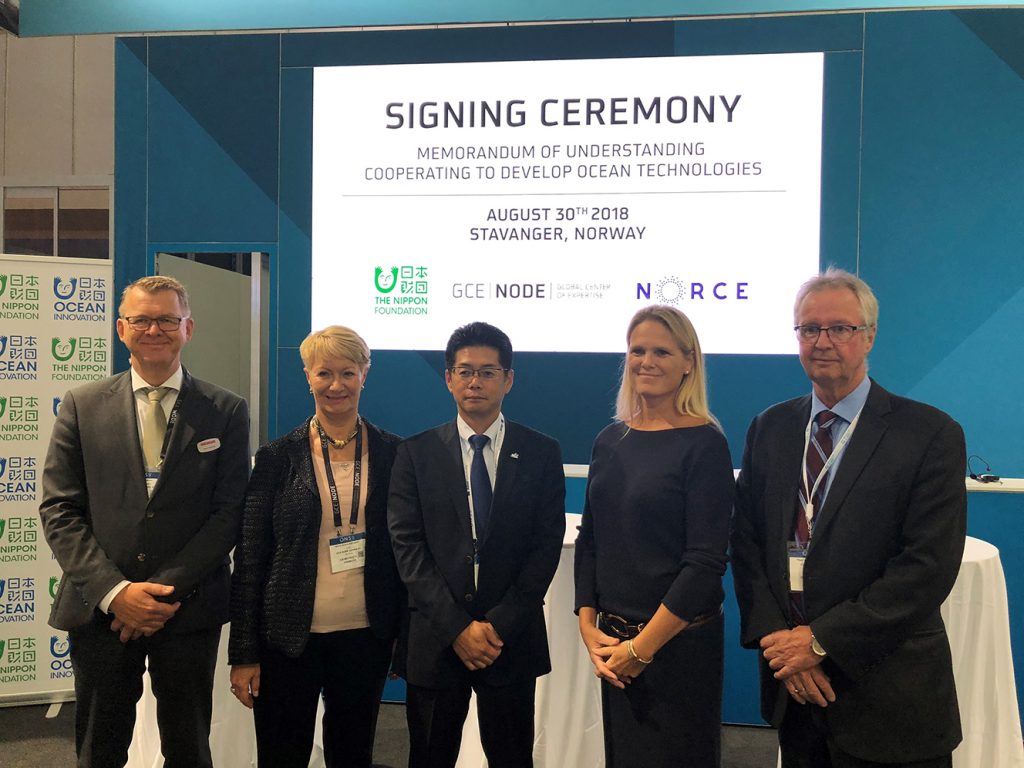 Contact
Communications Department
The Nippon Foundation
E-mail:cc@ps.nippon-foundation.or.jp