Serving Customers with Robots Remotely Operated by Persons with Disabilities
Café holds test run – aiming for permanent facility in 2020
The Nippon Foundation, together with Ory Laboratory and ANA Holdings, opened a café on November 26 in the lobby of The Nippon Foundation headquarters in Tokyo, where customers are served by robots remotely operated by persons with disabilities from their homes, as a way to support employment for persons with serious physical disabilities. The café is operating on a trial basis until December 7, and the three parties aim to have a similar permanent facility in place by 2020, when Tokyo will host the Olympic and Paralympic Games.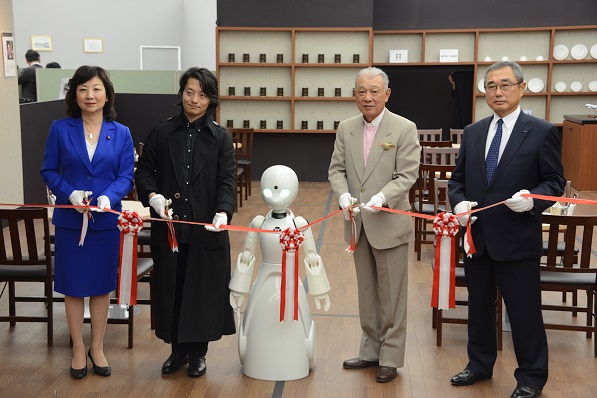 The café is named AVATAR Café DAWN ver.β, and employs 10 people selected from among 30 applicants from across Japan. The 10 employees are males and females ranging in age from their 20s to their 40s, and each has amyotrophic lateral sclerosis (ALS;, also known as motor neuron disease (MND), or Lou Gehrig's disease) or another serious physical disability. They are taking turns operating 120-centimeter tall humanoid robots named OriHime (OriHime-D models) remotely from their homes to take orders and deliver juice or coffee to customers in the café.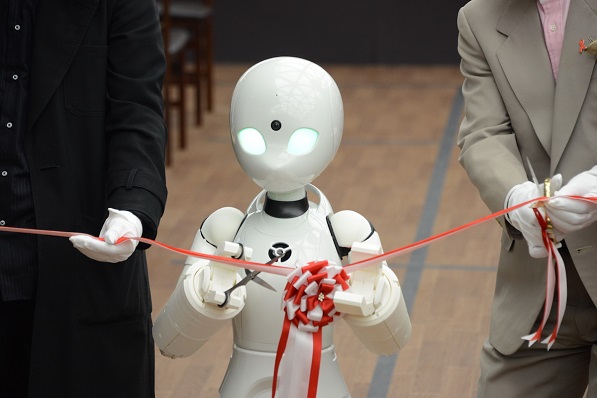 At a press event prior to the café's opening, The Nippon Foundation Chairman Yohei Sasakawa noted, "The 'Dynamic Engagement of All Citizens' concept [being promoted by the Japanese government] fundamentally means a society in which persons with disabilities can fully participate. We need to correct the misunderstanding that persons with disabilities require public support in order to live." Kentaro Yoshifuji, co-founder and CEO of Ory Laboratory, which developed the robots, added, "We will study the questionnaires returned by visitors to the café and by persons with disabilities to determine what functions OriHime needs to have, and aim to open a permanent facility in 2020."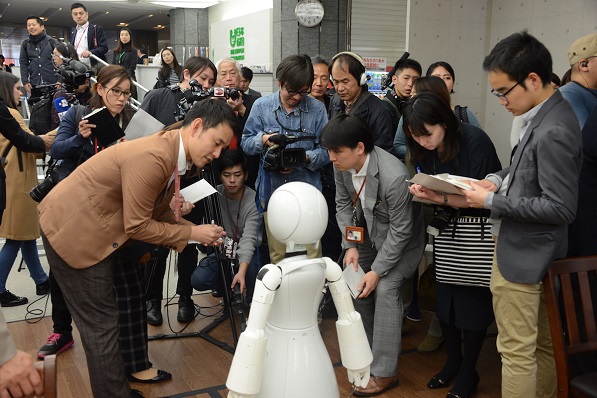 Shinichiro Ito, chairman of ANA Holdings, expressed his appreciation for the work being done by The Nippon Foundation and Ory Laboratory to support the employment of persons with disabilities, commenting, "The ANA Group wants to strengthen this project by providing technology from our 'ANA AVATAR Vision' endeavor to enable humanity to instantaneously teleport their presence, consciousness, knowledge and skills to a remote location." Also attending the event was Seiko Noda, a member of Japan's House of Representatives, who noted, "When persons without disabilities try to make things easier for persons with disabilities it often has the effect of shutting them out," and (as the mother of a child with physical disabilities) expressed her hopes for the project going forward, commenting, "People with disabilities always live together with their families. I worry about what will happen after the parents die. I am very hopeful about the possibilities for people with disabilities to live independently thanks to OriHime."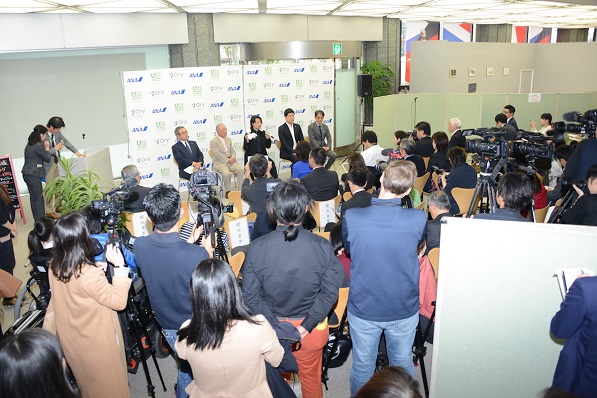 Tickets for the café are ¥1,000. Using OriHime's microphone, customers can talk to the person operating the robot, and interest was clear from the fact that more than 100 people visited the café on November 27, its second day of operation. OriHime robots are already being used for remote education for children with serious illnesses, and as the robots' functions are enhanced, the scope of possibilities for employment for persons with serious disabilities will expand as well.
Contact
Communications Department
The Nippon Foundation
E-mail:cc@ps.nippon-foundation.or.jp