The Nippon Foundation receives relief donations from Cambodia
The Nippon Foundation has been providing ongoing support to areas in western Japan that suffered damage from flooding and landslides caused by heavy rains in July 2018. With a desire to help, in addition to people in Japan, people from around the world, including Cambodia, have been supporting these damaged areas.
The Nippon Foundation has been engaged in a teacher-training program at teachers colleges in Cambodia. Through this project, many teachers in Cambodia have developed a deep affinity for Japan, and sent donations to The Nippon Foundation to provide what support they can to the damaged areas.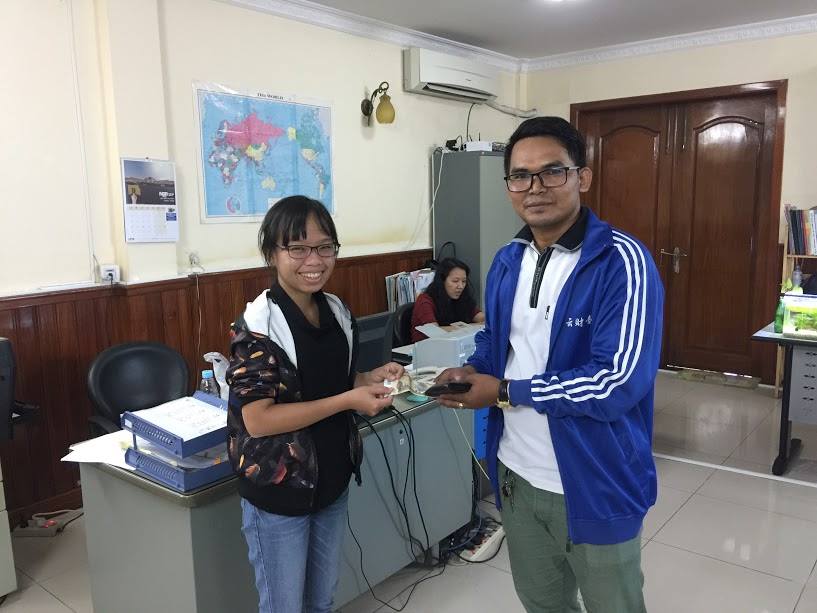 Bong Sokchan, a teacher in Cambodia, noted, "We were very concerned when we saw the news about the flooding in Japan on television and Facebook. Colleagues from our days at teachers college set up a Facebook page to collect donations."
She went on to explain, "Our classmates from teachers college, families, friends currently studying at the college, and our students and their parents, were happy to contribute. Many of our classmates are teaching in rural areas far from the city and we have rarely met since graduation, so I didn't expect so many to participate."
As the former students of teachers colleges who received scholarships shared the news and pictures of the damage via Facebook, calls for contributions spread. As a result, donations were collected from 1,317 persons – mostly Cambodian teachers and students – and delivered to The Nippon Foundation. These donations will be used to support the earliest possible relief and recovery of the areas that experienced flooding and landslides.
Wanting to give back
One of the former scholarship recipients explained why she contributed: "I was able to become a junior high school English teacher because I received a scholarship from The Nippon Foundation. When I saw the call for donations on Facebook, I thought it would be a chance to give something back to Japan.
The Nippon Foundation provides scholarships to cover the costs of living for students at teachers colleges in Cambodia. There are many poor students from rural areas in particular, and they need to have part-time jobs while they are going to school, which makes it difficult to concentrate on their coursework. To address this issue, The Nippon Foundation has provided scholarships to more than 2,300 students at teachers colleges since 2004.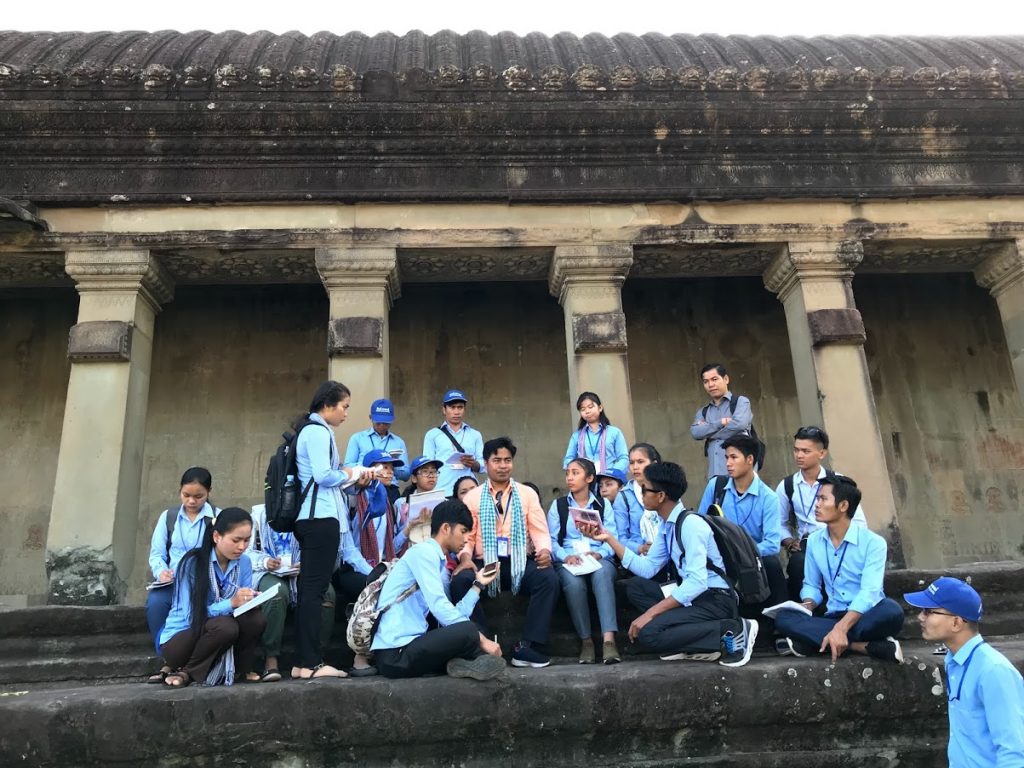 The Nippon Foundation's project to support education in Cambodia includes a variety of activities in addition to providing scholarships. One activity is the preparation of English-language teaching materials. Lacking sufficient knowledge and techniques, teachers found the previous materials used to teach English in Cambodian junior high schools rather difficult to use. In response, incorporating advice received from local teachers and other education professionals, The Nippon Foundation created teaching materials that were suited to Cambodian classrooms and culture, and made learning English enjoyable.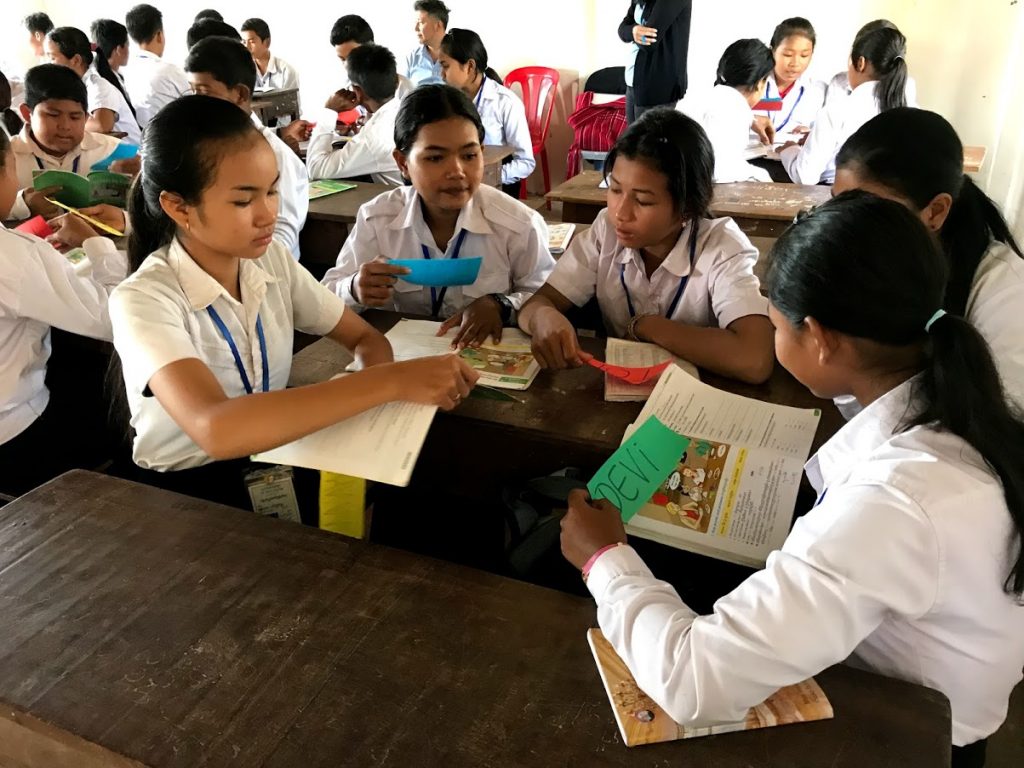 These materials were so well received that they are now being used in junior high schools across Cambodia. At the request of the government, the Foundation has also supported the creation of new, nationally designated junior high school English textbooks. In recognition of this contribution, the Cambodian government conferred the Royal Order of Monisaraphon on The Nippon Foundation Chairman Yohei Sasakawa.
Through these activities, The Nippon Foundation has developed close ties with teachers in Cambodia. These donations from teachers in Cambodia, made through The Nippon Foundation to support relief and recovery from the damage in July 2018 heavy rains in western Japan, were a way of expressing their gratitude for the Foundation's educational support program in Cambodia.
One of the former scholarship recipients commented, "Cambodia has long had many opportunities to receive assistance from overseas, but few chances to be the party giving assistance. Many participants were very happy to be able to do something for another country. We pray for the earliest possible recovery in the regions that were damaged, and that people's lives will be able to return to normal."