$1 Million Donation to Promote Japan – China Ties
China-born businessman Channing Bi signs agreement with The Nippon Foundation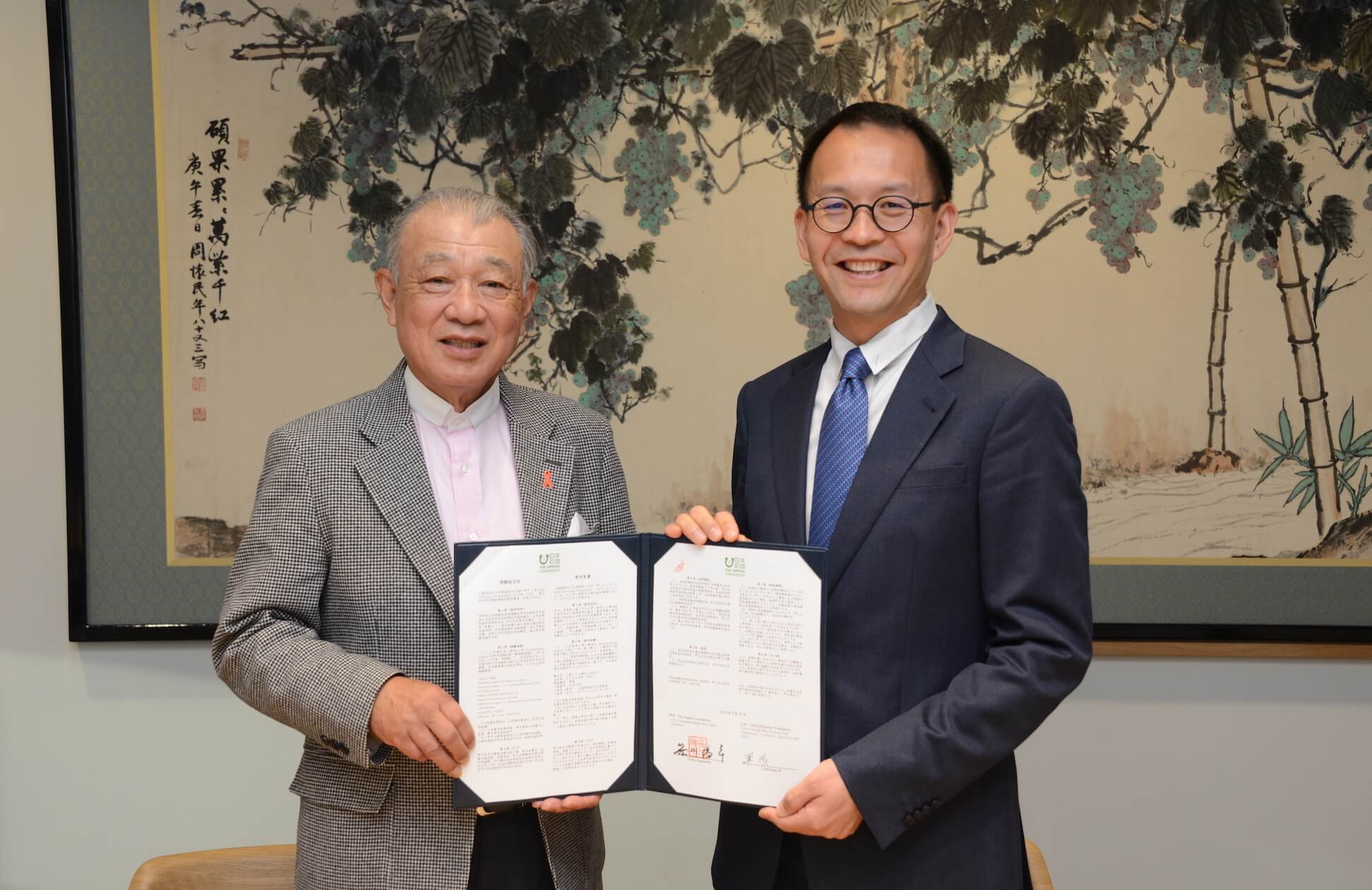 The Nippon Foundation has received a $1 million (approximately ¥110 million) donation from Channing Bi, a businessman and native of China, and on April 15 the Foundation and Mr. Bi signed a memorandum of understanding for the projects to be carried out using this gift.
Mr. Bi chose The Nippon Foundation as the recipient of this donation in recognition of its activities inside and outside Japan over many years, and the successes produced by Japan – China exchange programs through The Sasakawa Japan-China Friendship Fund. The Foundation plans to use this donation to train young people to introduce a fusion of Eastern culture and Western science to the next generation, and for cultural exchange and other projects between Japan and China
After the signing, Mr. Bi discussed his thoughts about the projects to be carried out with the donation.
"I hope for closer ties between Japan and China. Promoting exchange will deepen mutual understanding. The Nippon Foundation has an extensive track record in Japan – China exchange, and I made this donation so that it could be used for one of these types of programs.
I have brought my family with me on this trip to Japan, and I hope that when my children get older, they will participate in exchanges between the two countries. I also want to support research that fuses Buddhism and the natural sciences. This donation is just a beginning, and I hope to continue this effort going forward."
The Nippon Foundation will make further announcements as specific projects are finalized.
Profile of Channing Bi
Born in China in 1966, Mr. Bi is a businessman residing in Ireland.
He moved to the United States from China in 2004, and has had several successful business ventures in the United States and United Kingdom. He is currently involved in a wide range of activities as an investor, with his business operations based in the United Kingdom.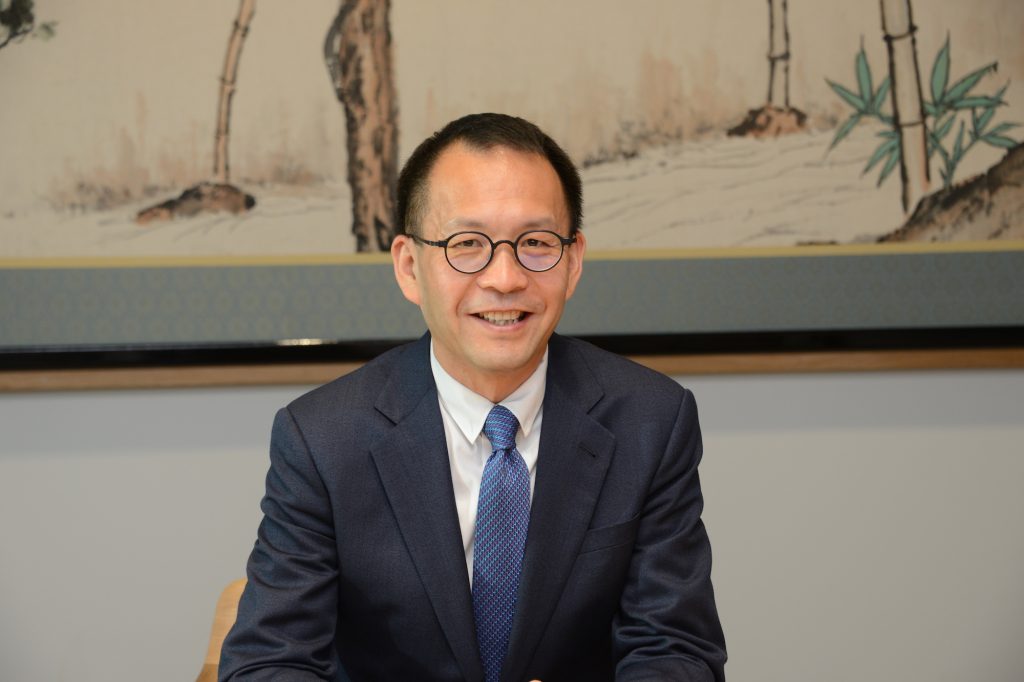 Contact
Communications Department
The Nippon Foundation
E-mail:pr@ps.nippon-foundation.or.jp