Awareness Survey of 18-Year-Olds
Results of 23rd installment announced
The 23rd installment of the Awareness Survey of 18-Year-Olds, launched by The Nippon Foundation in October 2018, was carried out in late February on the theme of "Inequality." The survey found that more than half of respondents felt a sense of economic inequality in their daily lives, while less than one-fourth believed this inequality could be rectified. In response to the fact that the world's billionaires possess more wealth than 60% of the global population, roughly one-third considered this unavoidable while slightly more than one-fourth considered this to be a problem.
Notes:
From the 13th survey, the number of respondents, comprising men and women aged 17 to 19, has been increased to 1,000 from 800. (With the exception of the 20th installment, "Awareness Survey of Society and Country," all surveys cover respondents in Japan only.)
In the information below, differences between total amounts and simple sums are due to rounding.
Survey 23. Inequality (Results announced on March 30, 2020)
Finding: Roughly 70% of respondents believed that global inequality is increasing. (n=1,000)
"Inequality is said to be increasing globally. Do you agree?"
Agree – 72.3%
Disagree – 7.4%
Don't know – 20.3%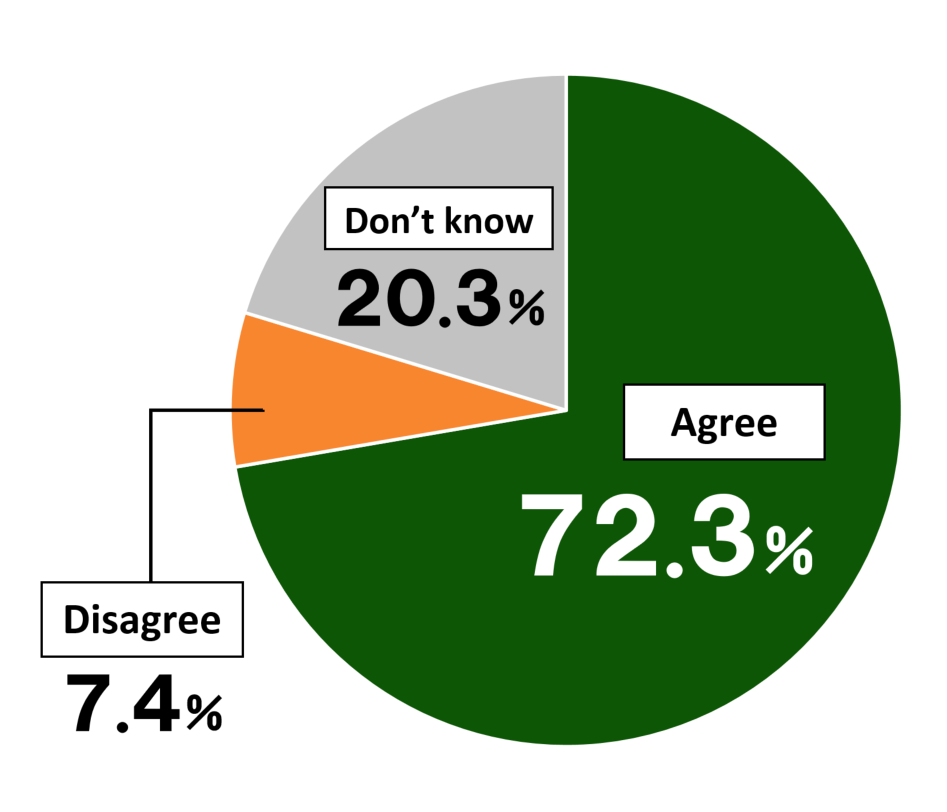 Finding: More than half of respondents felt a sense of economic inequality in their daily lives. (n=1,000)
"Do you feel a sense of economic 'inequality' in your daily life?"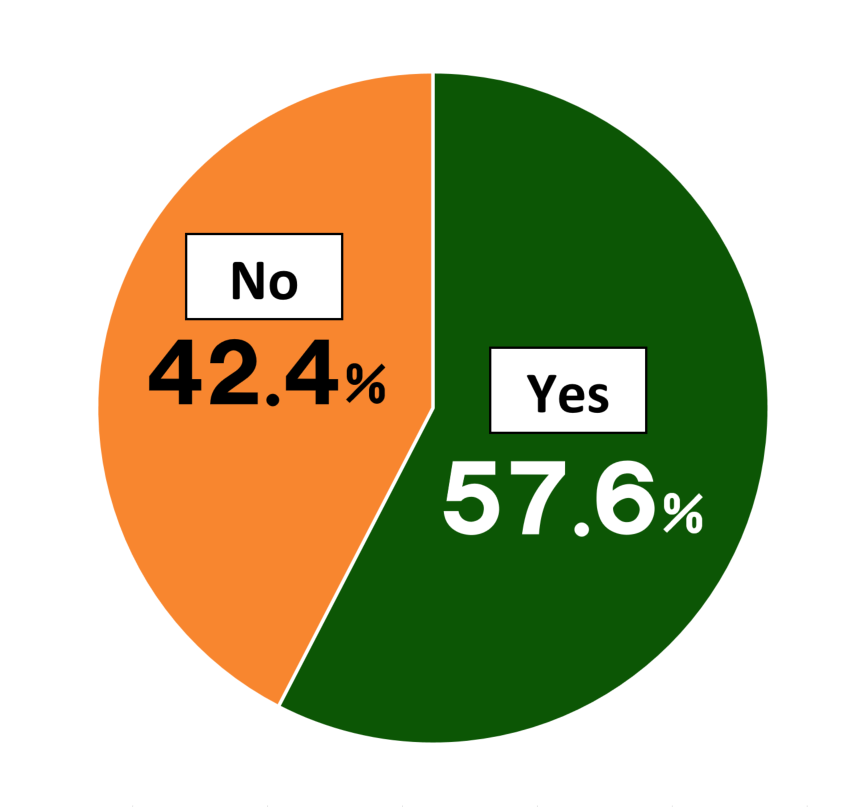 The top reasons for economic inequality (multiple answers allowed; n = 1,000) were seen as:
An increase in low-wage service workers – 37.1%
Government's economic policies – 35.6%
Problems related to personal property and human nature – 35.0%
Educational problems – 30.2%
Government policies including revisions to the Labor Standards Act– 19.6%
Priority placed on returns to shareholders – 8.0%
An increase in new businesses from the spread of information technology – 6.9%
Others – 1.9%
Don't know – 24.6%
Finding: More than 60% of respondents believe inequality will increase in the future. (n=1,000)
"Do you believe this inequality will increase in the future?"
Will increase – 61.6%
Will decrease – 4.4%
Don't know – 34.0%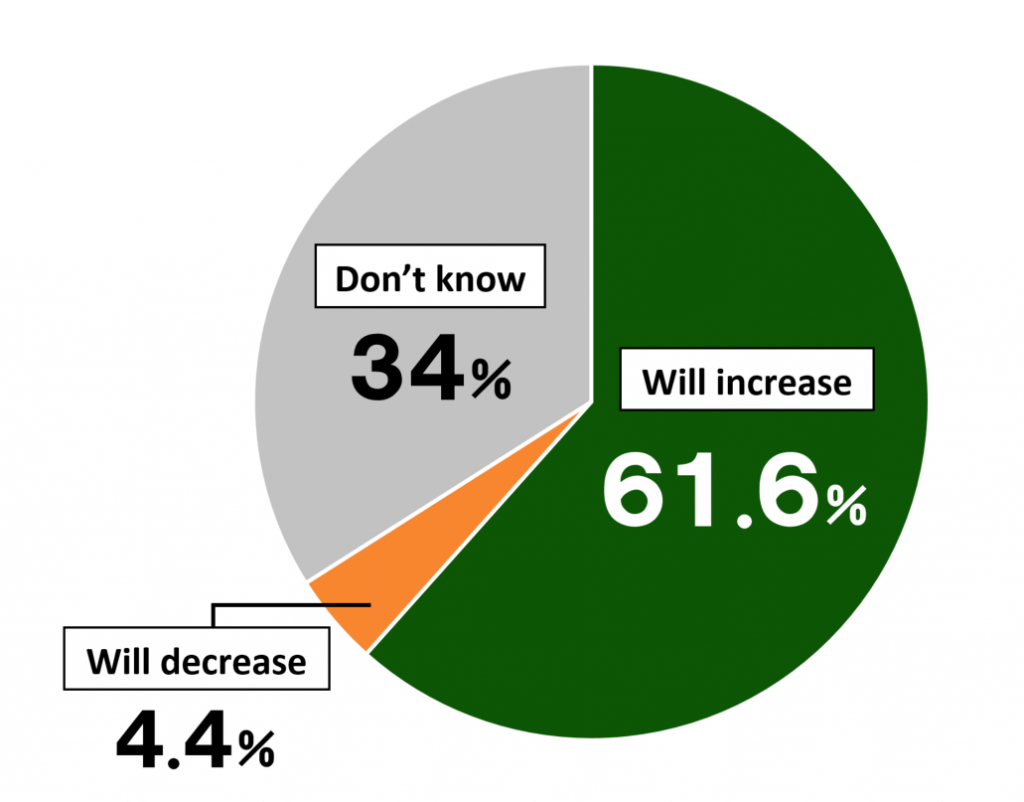 Finding: Less than one-fourth of respondents believed that inequality could be rectified, while more than one-third believed it could not. (n=1,000)
"Do you believe inequality can be rectified?"
Yes – 23.7%
No – 37.1%
Don't know – 39.2%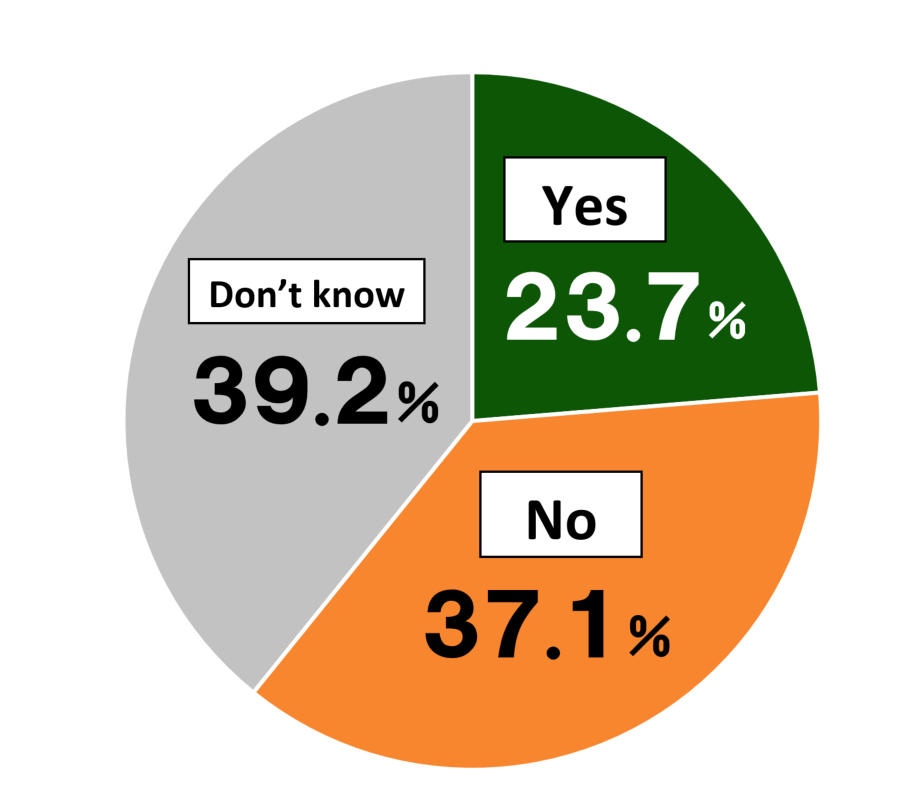 Of the respondents who believed inequality can be rectified (multiple answers allowed; n = 237), the top measures favored were:
Review of taxation and monetary policy – 47.7%
Expanded education and employment training – 42.6%
Higher taxes on the wealthy – 36.7%
Worker protection through the employment system – 36.3%
Returns of corporate profits to employees and communities – 33.3%
Distribution of wealth through social security – 31.6%
Fostering a culture of donation – 16.0%
Others – 3.4%
Don't know – 7.6%
Of the respondents who believed inequality cannot be rectified (n = 371), the reasons given were:
Differences in household environments and human nature – 41.0%
Because a capitalist society is competitive – 37.7%
A vague feeling – 16.2%
Others – 5.1%
Finding: To live in an unequal society, close to one-third of employees want to work for a company that pays high wages. (n=1,000)
"What approach do you intend to take to live in an unequal society?"
Work for a company that pays high wages – 32.2%
Restrain purchasing and expenditures – 20.1%
Accumulate wealth through investment, etc. – 13.0%
Live in a large metropolitan area with a wide variety of employment options – 7.5%
Others – 2.9%
Don't know – 24.3%
Finding: Roughly two-thirds of respondents believed that global wealth inequality is unavoidable. (n = 1,000)
A recent report* showed that the world's 2,153 billionaires had more wealth than 4.6 billion people, or roughly 60% of the world's population. "What do you think about this?" (n = 1,000)
"Time to Care," Oxfam International; January 20, 2020
Unavoidable – 33.5%
A problem – 26.7%
Don't know – 39.8%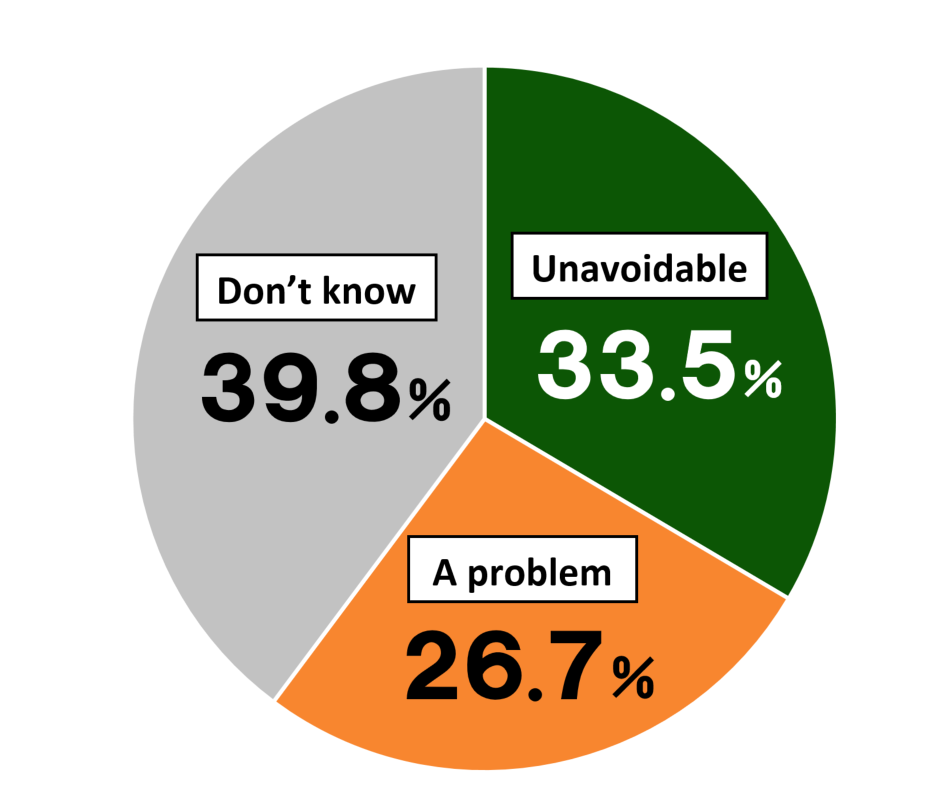 Contact
Public Relations Team
The Nippon Foundation
Email: cc@ps.nippon-foundation.or.jp