Iwate Prefecture's Hop-Producing Tono City's Distinctive Craft Beer
Creating a new local brewing culture
With a fruity hop aroma, sharp bitterness like coffee, and a crisp, fresh flavor, craft beer offers a world of distinctive styles that are guided by the individual brewer.
Number of hop growers continues to decline
The Tono Brewing Company's brewery and Taproom brewpub were built in a refurbished sake shop in the city of Tono in Iwate Prefecture, which is one of Japan's major hop-producing regions. Daisuke Hakamada, Tono Brewing's representative director and owner, explains that Tono's location in a basin surrounded by mountains means that the climate fluctuates widely between hot and cold, which makes it possible to grow hops with superior aroma. Normally hops are dried before shipping, but because the brewery is near the fields where the hops are grown, Tono Brewing is able to use fresh, high-quality hops to produce crisp and refreshing beers that can only be made in a "hop town."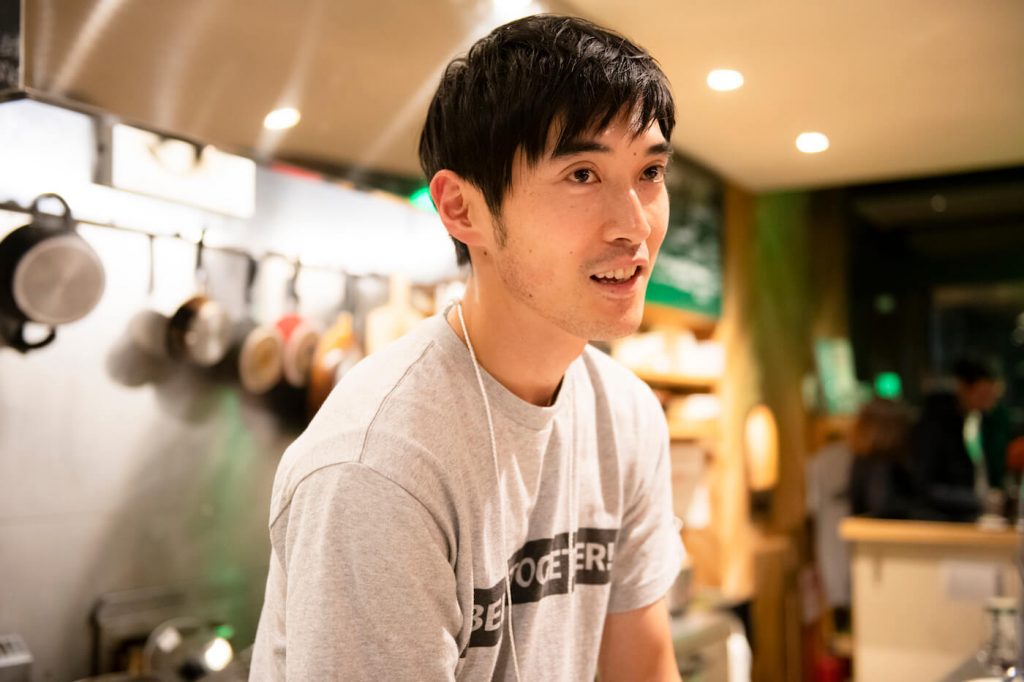 Tono's future as a hop town is threatened, however, as its farmers age with no one to take over their farms, and this has resulted in a decline in the number of hop-farming families – to less than 40 today from as many as 240 in the past. Building on a love of beer, the brewery was started as a joint effort by hop farmers, a private-sector company, the local government and local residents, and Mr. Hakamada and others to promote Tono's beautiful hop fields and pass on its history as a hop-growing area to future generations.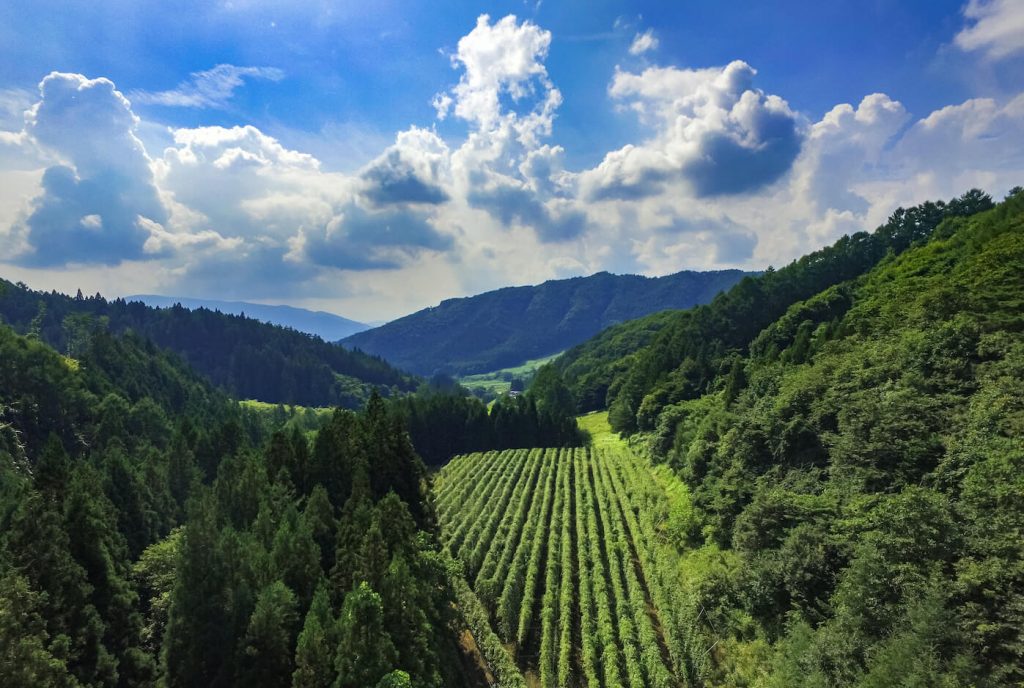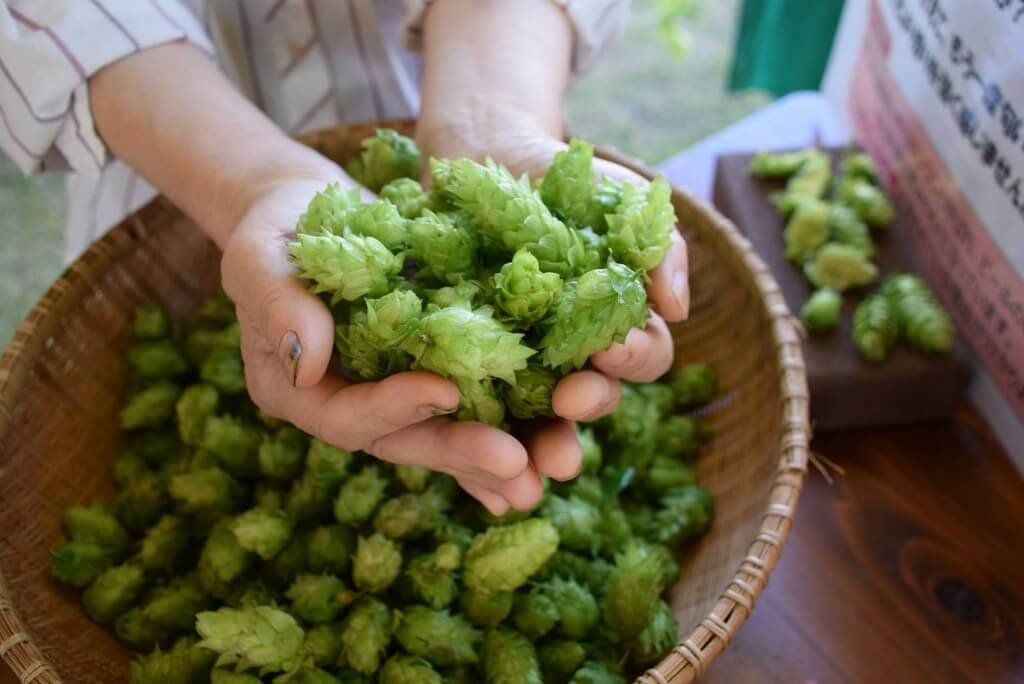 From a hop town to a beer town
To preserve this history and the scenic fields, the Brewing Tono project was launched in 2016 to address the issue of declining hop production, with the idea of "revitalizing the community with hops and beer" through the combined efforts of private-sector companies, hop farmers, the local government, and local residents.
The project aims to promote tourism as a place scattered with breweries and pubs serving beers made with Tono hops that can only be enjoyed in Tono. The close proximity of the hop farmers also fosters a sense of comradery from a common desire to produce unique beers.
Diagram of the beer town concept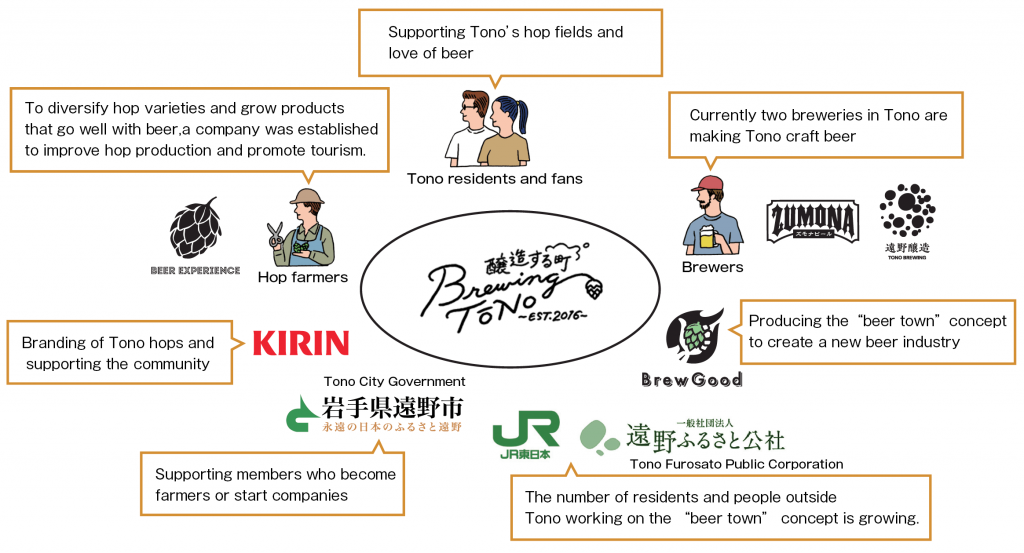 Under the slogan "from a hop town to a beer town," the Tono Brewing Taproom opened in May 2018 as the project's focal point. Brewery manager Mutsumi Ohta notes that in addition to its brewery and pub operations, Tono Brewing holds regular events with the aim of becoming a "community brewery" that brings people together.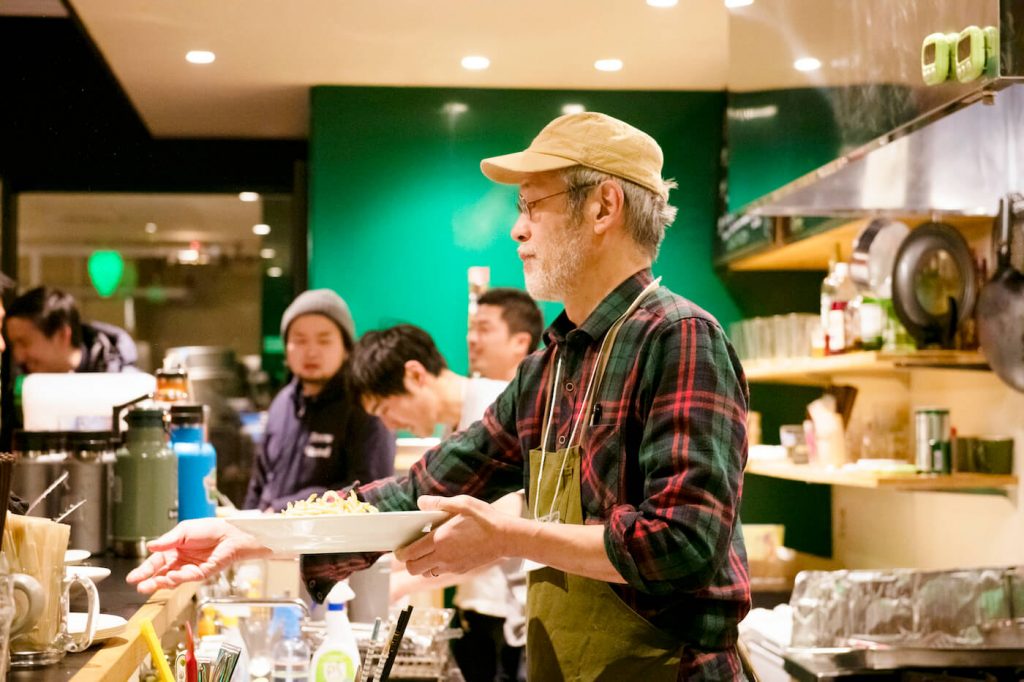 Mr. Ohta points out that "sharing" is a word with many meanings. It can mean sharing an enjoyable time with someone over a glass of delicious beer, but can also lead to new ideas and dreams when customers, together with brewers and hop farmers, share opinions and knowledge among themselves. He adds that Japanese hops are the product of repeated varietal improvement, and that going forward Tono might even introduce its own new varieties.
The brewery also makes its facilities available to local hop farmers and residents, and assists them in making beers to their particular requests. The Taproom plays an important role as well, including the promotion of "beer tourism" by inviting people to visit the microbrewery and talk with the brewers and hop farmers, followed by a barbeque accompanied by the brewery's beer.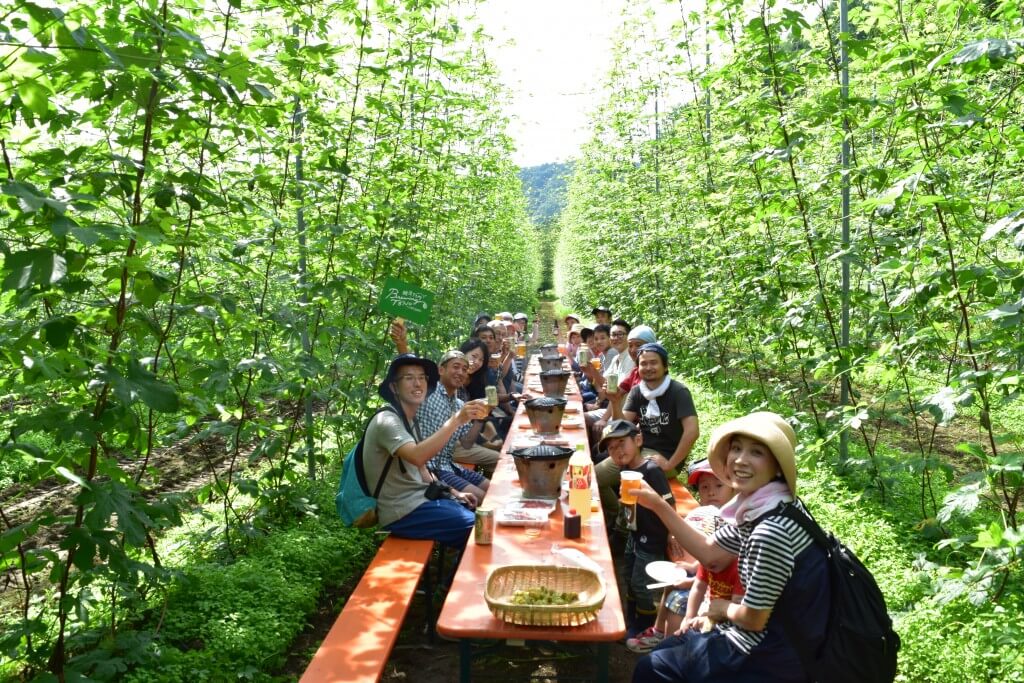 Person-to-person ties changing a city
Mr. Hakamada remarks that the appeal of craft beer is that the beer itself is a medium for connecting people from different walks of life, and that he hopes to achieve this in Tono. He first became acquainted with craft beer as a university student, when he spent his vacations traveling to different countries around the world and was fascinated with the variety of craft beer flavors in different locations. After graduation, he joined a major apparel manufacturer but was not satisfied with the world of mass production and mass consumption, so he left the company to start the Brewing Tono project, and moved to Tono in 2017 to launch the brewery and Taproom.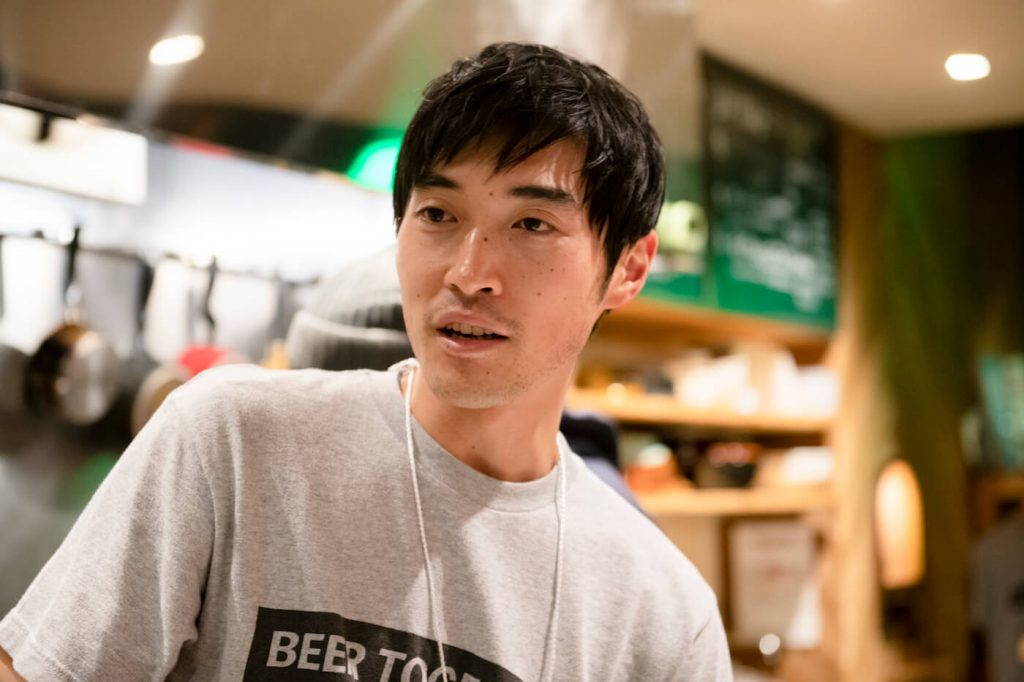 Mr. Ohta also became the brewery manager by coincidence. He visited Tono to attend a workshop on residential flooring, and there he met Atsushi Hayashi of the organization Next Commons Lab, which was involved in the Brewing Tono project. As they were talking, Mr. Hayashi told Mr. Ohta that he would be a good brewer, and before he knew it, he was helping to set up the brewery and Taproom.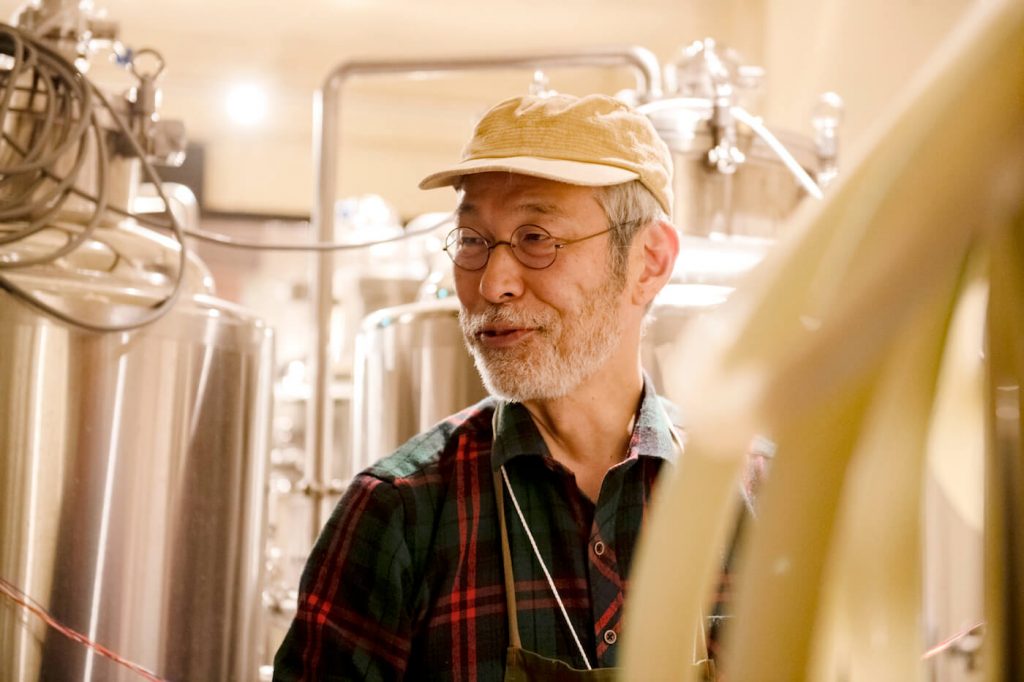 Mr. Ohta laughs as he tells the story, and adds that he also moved to Tono to be part of the project. Even though he had no experience brewing beer, just hearing about it gave him a sense of excitement. Prior to the opening, he studied hard, designed the brewery, and selected and installed the brewing equipment. As a result, nothing makes him happier now than when people proclaim his beer to be delicious.
Mr. Hakamada is in charge of the brewery's management, sales, and event planning, while Mr. Ohta, as a former engineering researcher, is responsible for overall brewing operations including brewing, quality control, and recipe development. The Taproom generally offers six different craft beers as well as food made with local ingredients, including homemade pickles and deep-fried Padron peppers, a popular side dish with beer in Spain. In addition to local residents, many tourists visit the Taproom having heard about its delicious beer and snacks. This is creating personal ties that will be sure to make Tono a "beer town."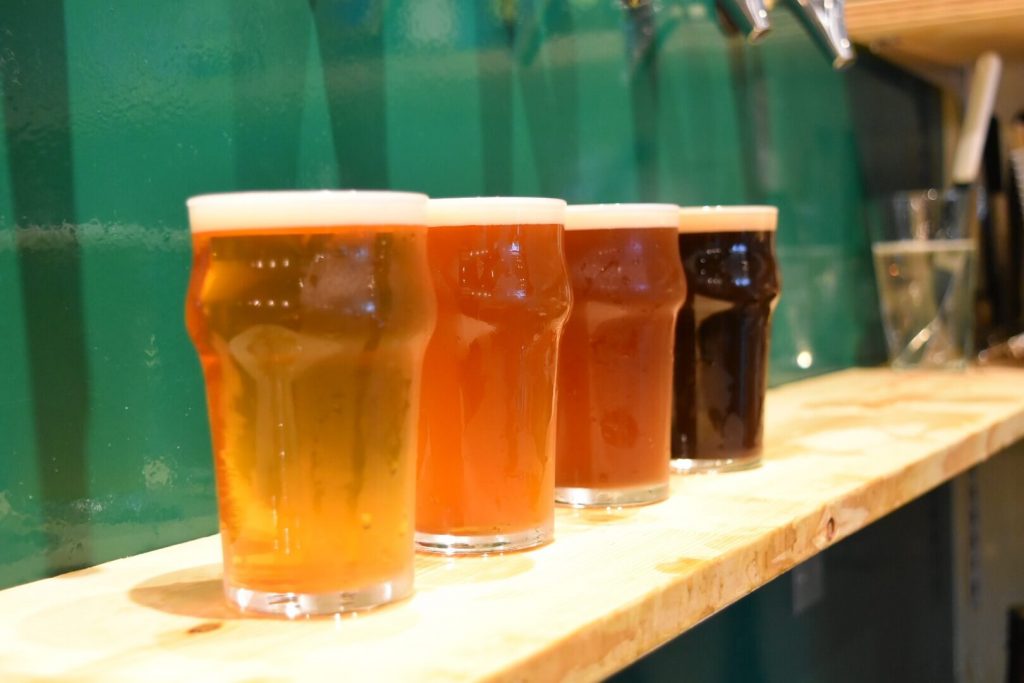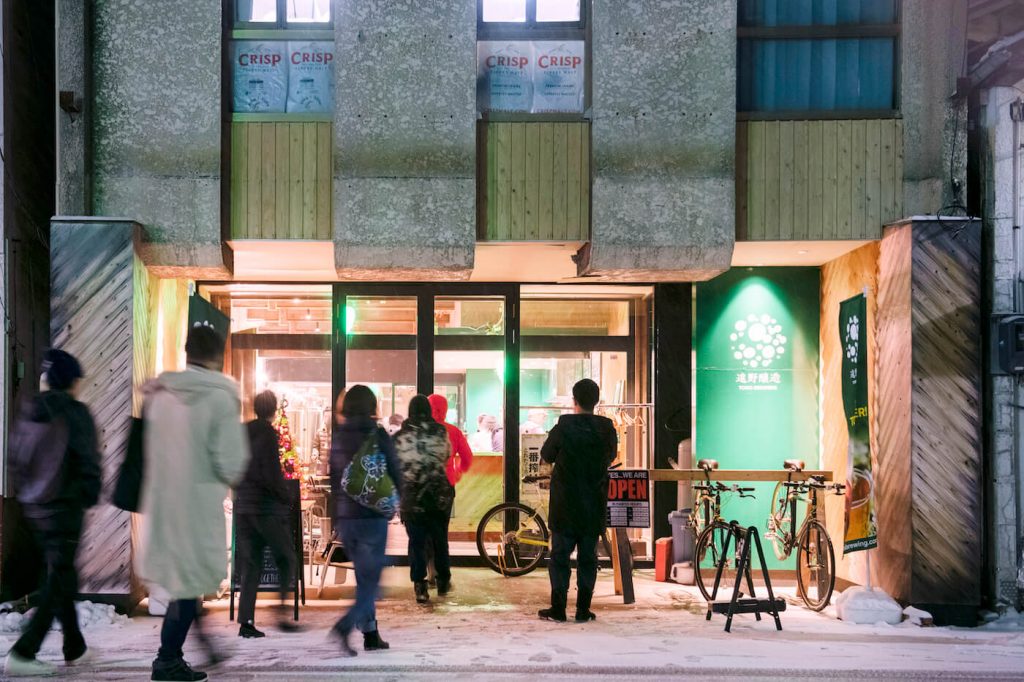 Contact
Public Relations Team
The Nippon Foundation
Email: cc@ps.nippon-foundation.or.jp