Hiroo East Park Toilet (Tomohito Ushiro, Creator) Opens
The Nippon Foundation's THE TOKYO TOILET project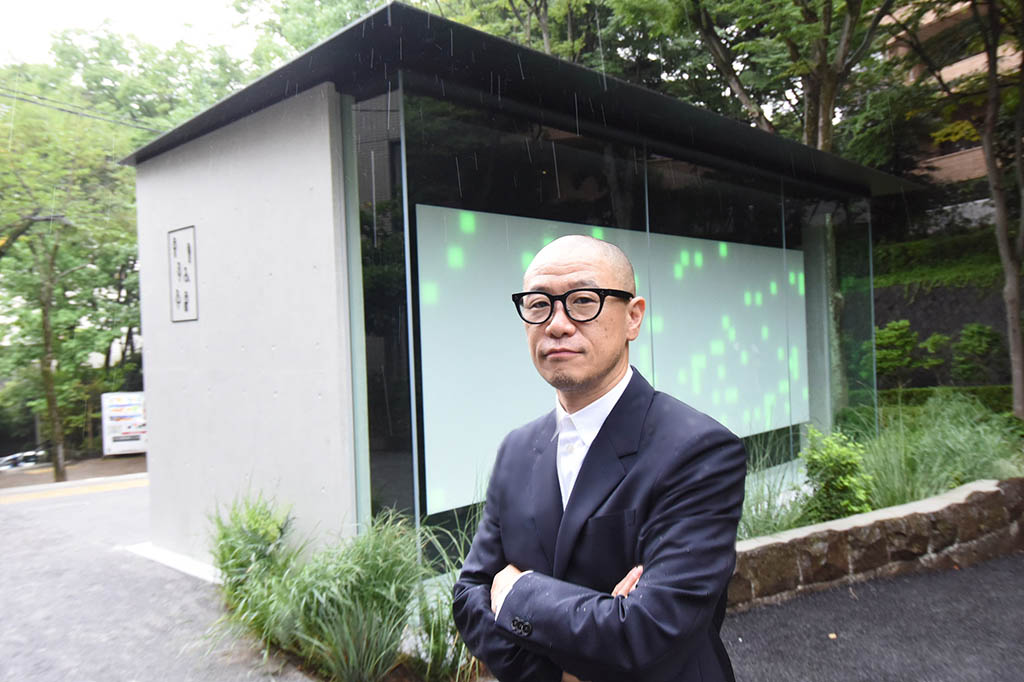 The Nippon Foundation's THE TOKYO TOILET project is recreating public toilets in 17 locations in Shibuya, Tokyo, to make them accessible to everyone. The 13th toilet, in Hiroo East Park (Hiroo 4-2-27, Shibuya-ku, Tokyo; Tomohito Ushiro, creator) opened to the public on July 22.
THE TOKYO TOILET is a project of The Nippon Foundation that aims to recreate public toilets in 17 locations in Shibuya so they can be used by anyone regardless of gender, age, or disability, as a step toward the achievement of a society that embraces diversity. Despite Japan's reputation for hospitality, the use of public toilets in Japan is limited because of stereotypes that they are dark, dirty, smelly, and scary. The toilets in this project are being designed by Japanese and non-Japanese creators including the architects Kengo Kuma and Toyo Ito and the creative designer Kashiwa Sato, as a way to demonstrate to the world through creative design the possibilities for an inclusive society.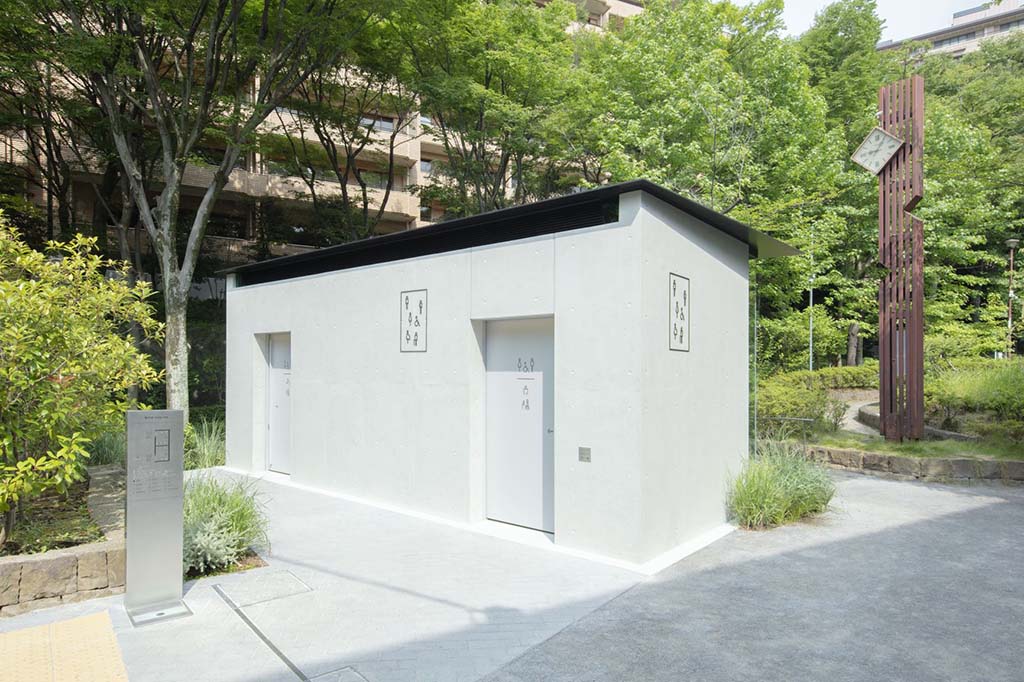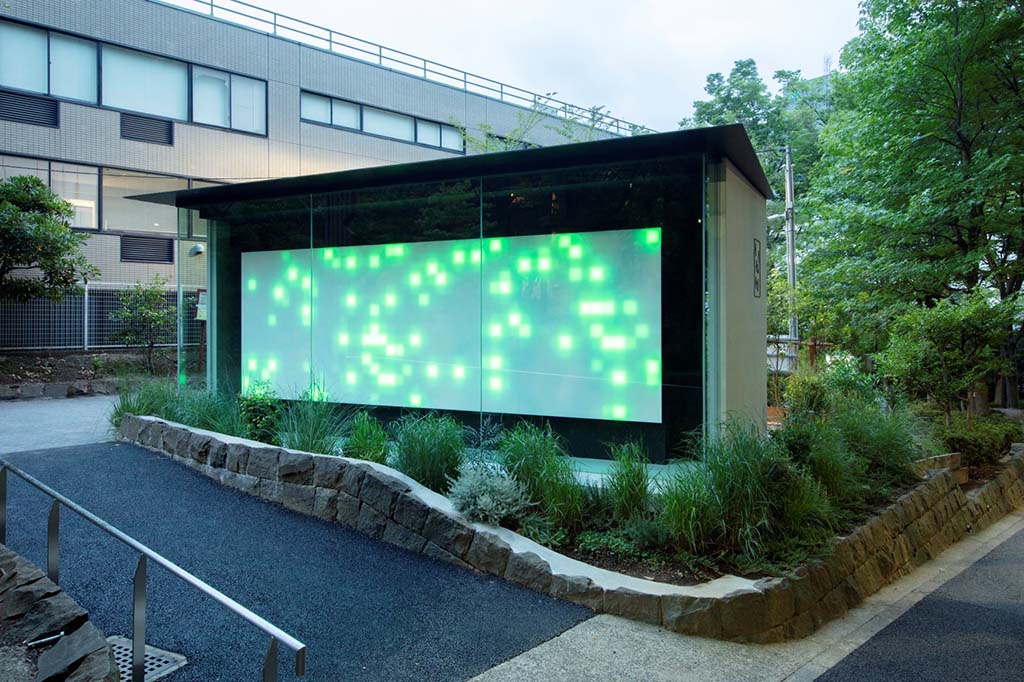 Comments from Tomohito Ushiro
Comment
I became interested in the project as soon as I heard about it, thinking it would be significant as a first-of-a-kind architectural project. Later, as I was helping to put together the concept,I became more and more excited as I realized that it was becoming something tremendous. I was truly happy that the people involved could come together with a common purpose and express themselves in a way that is socially meaningful. I will be glad if more people use these toilets without feeling stress. I can only do so much myself, and I hope that going forward the toilets in this project will be taken care of by the people who use them. Please use these toilets.
Design concept – Monumentum
I wanted this toilet to express the project's underlying theme of "All people are the same, in the sense that they are all different." In addition to safety, peace of mind, and cleanliness, I wanted a public toilet that all people would find agreeable. The location in a park, surrounded by greenery in an area where many people live, means that it is also like a piece of public art that is part of people's daily lives, and is always posing questions. I hope this toilet will become a monument that continuously makes people think about the project's significance. The toilet can be said to have 7.9 billion lighting patterns – the same number as the world's population – because they change continuously, from sunlight filtering through the trees during the day to wafting in moonlight or a firefly flying about at night. People will never see the same pattern twice.
About Tomohito Ushiro
Born in Tokyo in 1971, graduated from the Department of Graphic Design, Musashino Art University Junior College in 1993, and from the Department of Visual Communication Design, Musashino Art University, in 1995. Joined Hakuhodo Inc. in 1995, and established White Design Inc. in 2008. Major clients include Fast Retailing (Uniqlo), atama plus, and Kirin Holdings.
Mr. Ushiro is also a visiting professor at Osaka University of Economics' Department of Human Sciences. In addition to advertising and branding, he has recently been active in fields including architecture, displays, and art.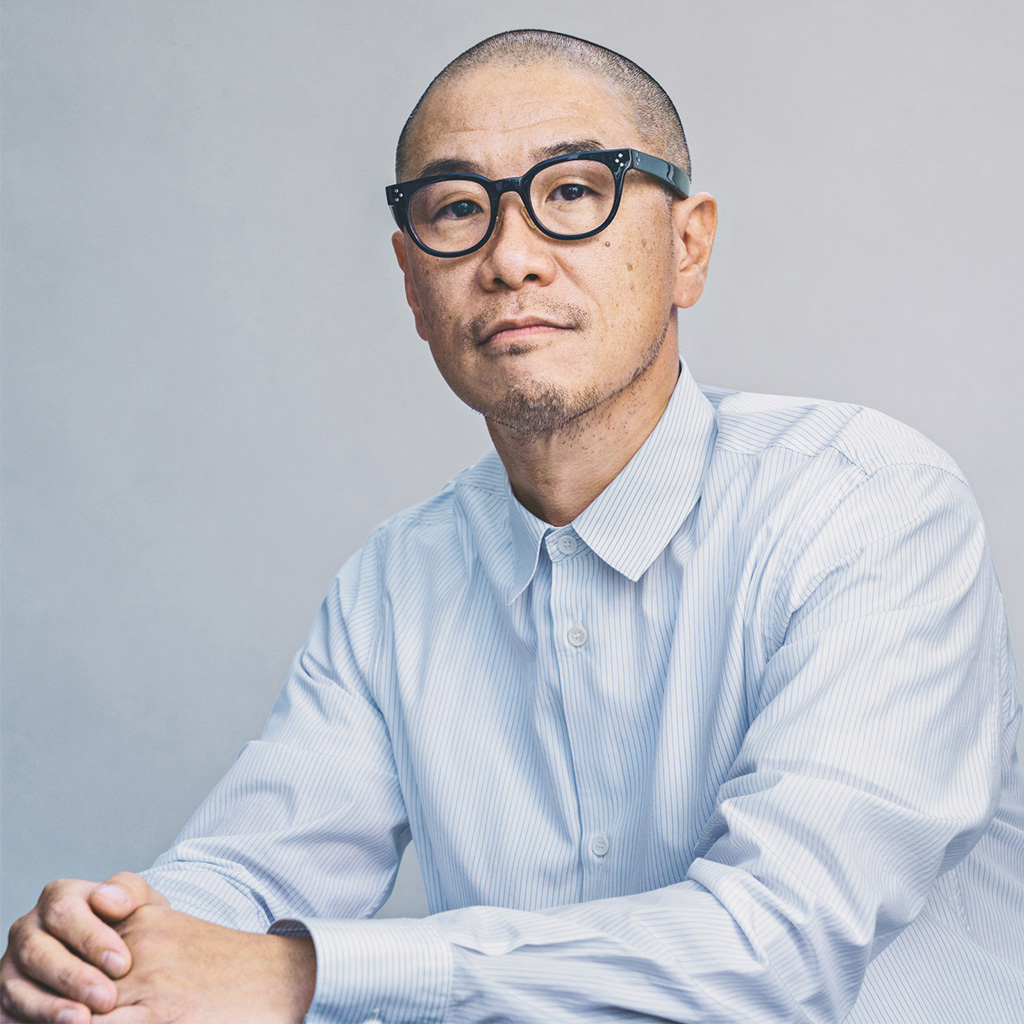 Contact
Public Relations Team
The Nippon Foundation
Email: cc@ps.nippon-foundation.or.jp