New Public Toilets Open in Hatagaya, Sasazuka Greenway, and Nishisando15th, 16th, and 17th facilities of The Nippon Foundation's THE TOKYO TOILET project
The Nippon Foundation's THE TOKYO TOILET project is recreating public toilets in 17 locations in Shibuya, Tokyo, to make them accessible to everyone. The 15th facility, in Hatagaya (3-37-8 Hatagaya, Shibuya-ku, Tokyo; UTokyo DLX Design Lab / Miles Pennington, creator) opened to the public on February 22; the 16th facility, in Sasazuka Greenway (1-29 Sasazuka, Shibuya-ku, Tokyo; Junko Kobayashi / Gondola Architects, creator), opened on March 10; and the 17th facility, in Nishisando (3-27-1 Yoyogi, Shibuya-ku, Tokyo; Sou Fujimoto, creator), opened on March 24.
Hatagaya Public Toilet
3-37-8 Hatagaya, Shibuya-ku, Tokyo
UTokyo DLX Design Lab / Miles Pennington, creator
Opened February 22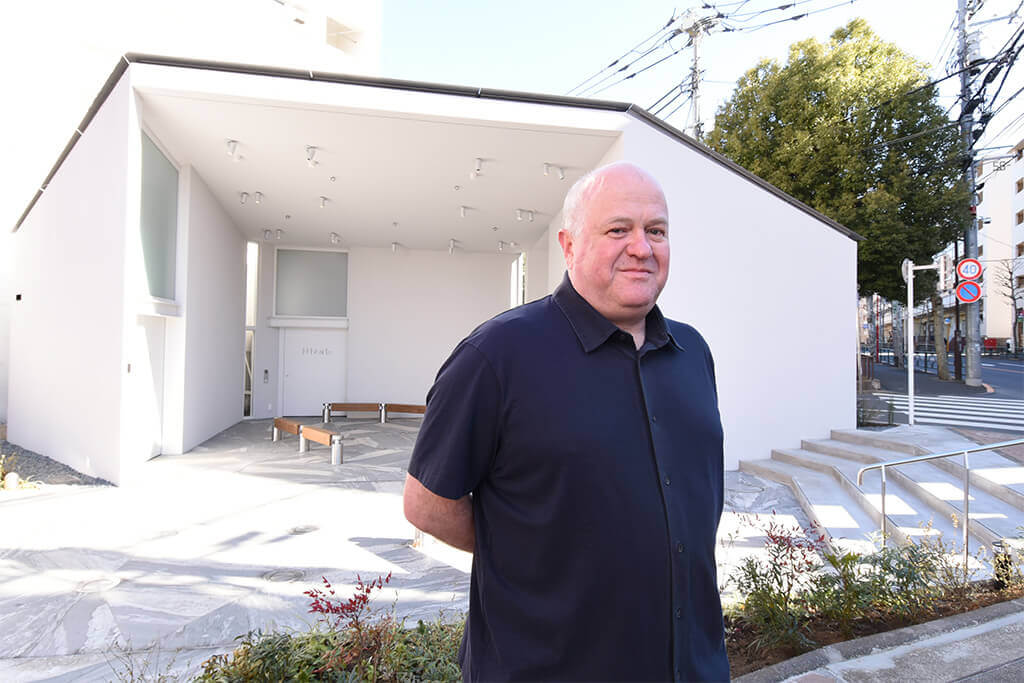 Comment
DLX Design Lab's philosophy is collaboration, sharing and exploration. So, when we were offered the chance to take part in this wonderful Tokyo Toilet project we saw it as an amazing chance for students to work alongside designers, architects and expert faculty members to develop ideas based on research with the community and to rethink what the public toilet might be.
This is a community space that happens to have toilets too! We would love the community in Sasazuka and Hatagaya to make use of the space, as a gallery, a meeting location, or whatever they would like it to be. Bring it to life and as far as the toilets are concerned, let nature take its course!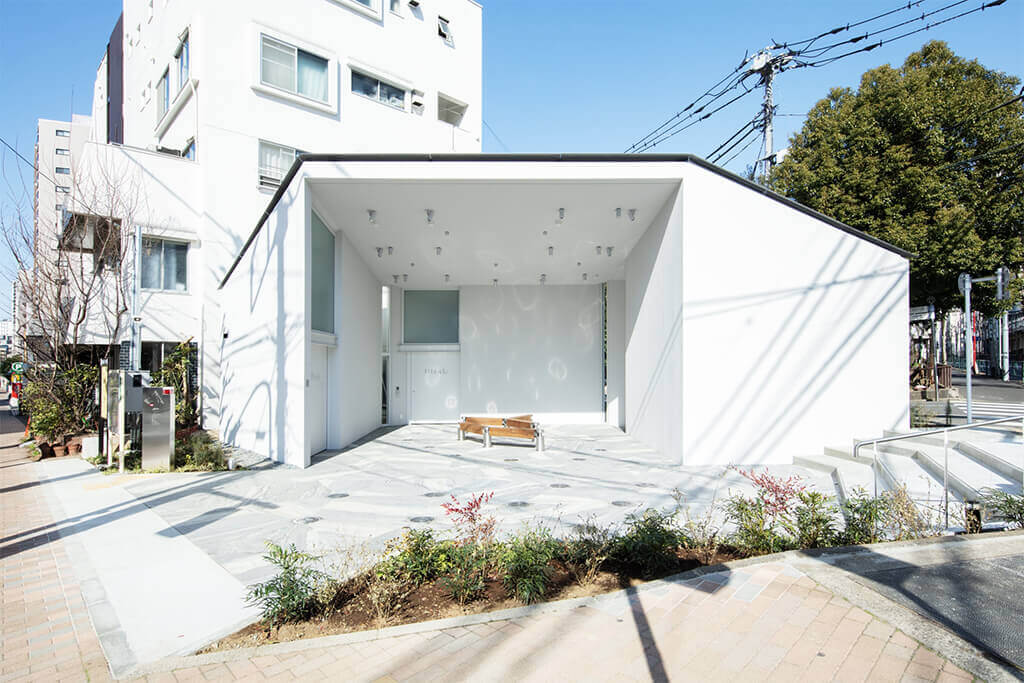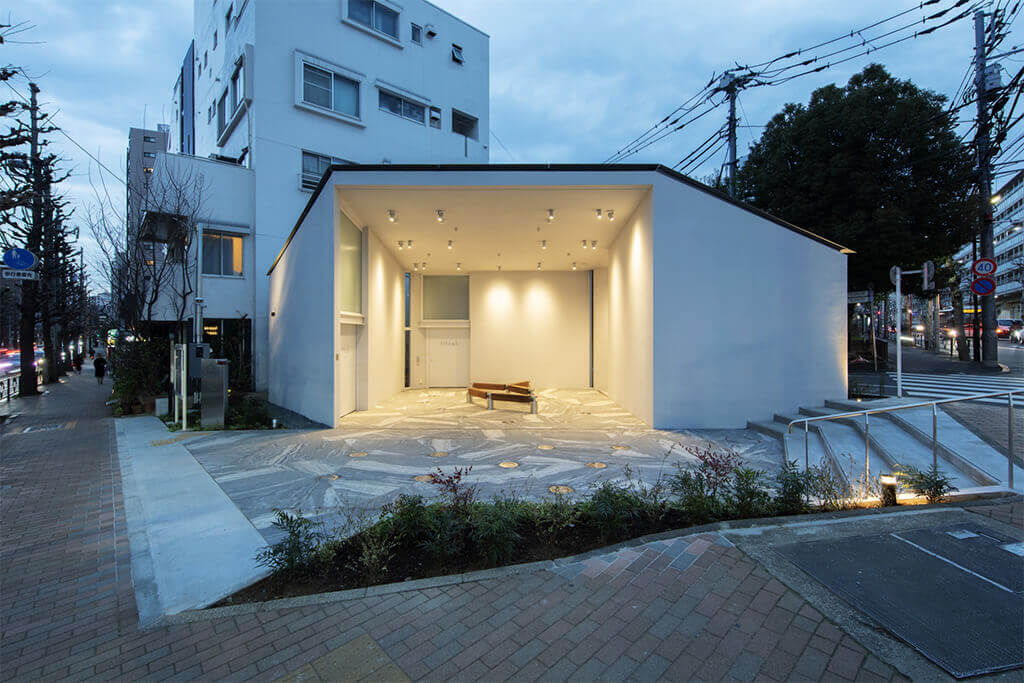 Design concept
"…With Toilet"
Does a public toilet ever try to be the center of attention in a local community? Public toilets can often become underused, lose their value to people and gradually forgotten. To try and reverse that trend we created '…With Toilet'. It is a public toilet combined with an additional functional space which can be used for various purposes by everyone regardless of age or gender. We hope that it will be used as an exhibition space, pop-up kiosk, small information center or a cozy meeting space, and become the center of the local community.
About Miles Pennington
Miles Pennington is professor of Design Led Innovation and helps direct a unique international innovation lab at The University of Tokyo – the DLX Design Lab. Previously he was at the Royal College of Art in London and was Head of Programme of the Innovation Design Engineering (IDE) joint Masters programme with Imperial College – he is an alumnus of the IDE programme and graduated in 1992. He was also founder and head of the international exchange programme Global Innovation Design (GID). In the past in parallel to his academic work he was a Director of the London office of the innovation consultancy Takram. He moved to Japan in September 2017 to join The University of Tokyo.
Sasazuka Greenway Public Toilet
1-29 Sasazuka, Shibuya-ku, Tokyo
Junko Kobayashi / Gondola Architects, creator
Opened on March 10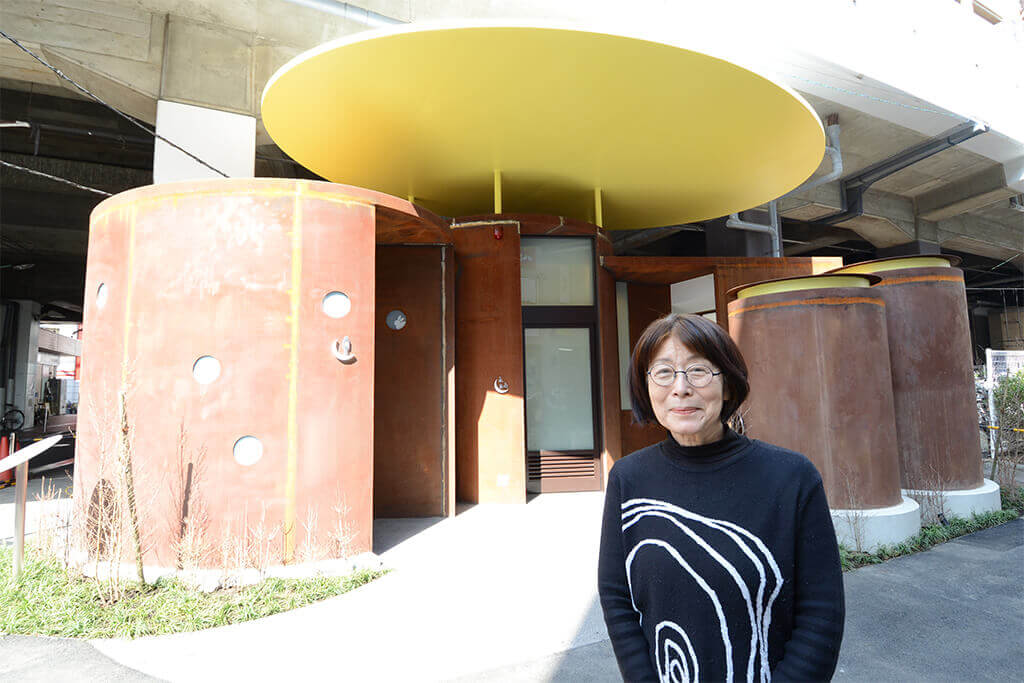 Comment
I participated in THE TOKYO TOILET project because it is an attempt to tackle an issue I have been involved with for many years and that has major social significance. Japan's first public toilet was a Western-style toilet that appeared in Yokohama in 1879. At the time, it impressed people around the world, but over the roughly 140 years since then, public toilets have become places that are misused and unintentionally defaced by users, and with poor maintenance have come to be known as the "four Ks" (kusai (smelly), kurai (dark), kowai (scary), and kitanai (dirty)). Women say they don't even want to go near them. Over the past 37 years, I have been involved in the design of more than 250 public toilets, and I believe that public toilets are the most difficult to design but also the most important.
This project creates an opportunity to rethink the idea that public toilets are everyone's property. Having 16 designers design public toilets based on the concept of being available to everyone meant that each designer used a visual message to make people think again about public toilets. This is the first project of its kind in Japan. I hope that this will be an opportunity to trigger a wide range of discussion about public toilets.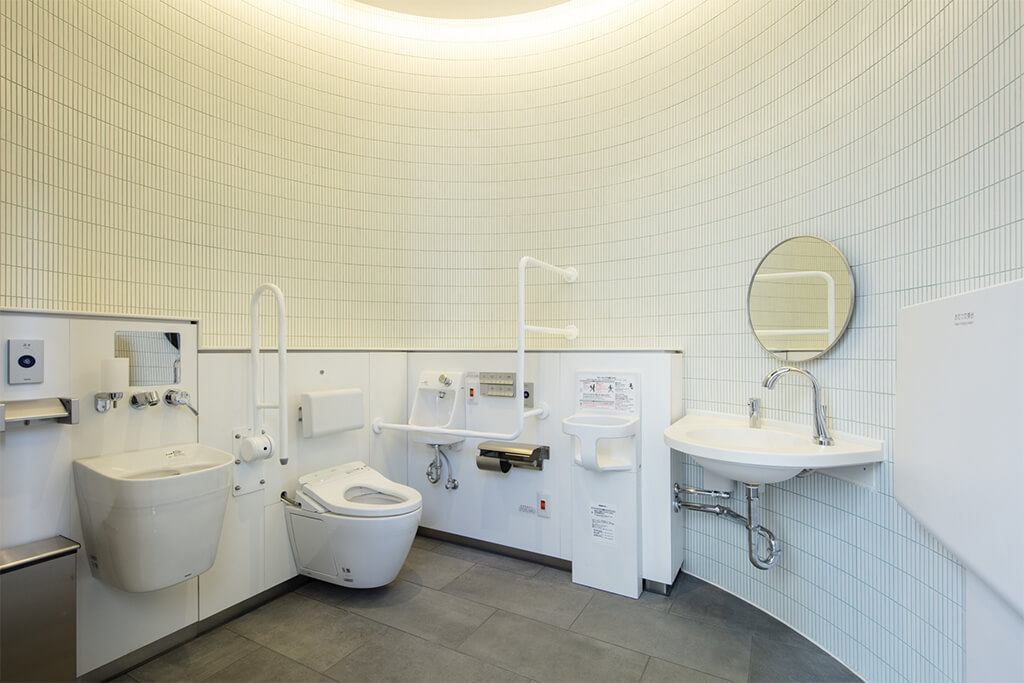 Design concept
Lights of a distant town
A large yellow, elliptical eave floats above cylindrical toilets of different heights, with a rabbit peeking through a large, round window on the outside wall. Given the location's features, I wanted to create a feeling of being lightweight, and the weatherproof steel panels create a second sky floating above the toilets, to compensate for the sense of feeling closed in underneath the overhead train tracks of the Keio Line. The weatherproof steel panels have rusted once, so they will retain their strength and texture indefinitely. I hope this will create an impression of brightly watching over the neighborhood with a strong presence, like a stubborn old man from the community, while at the same time creating a joyful atmosphere.
We also made the entrance wide to make the toilet appear solid and open, and make the interior bright and clean, for peace of mind.
About Junko Kobayashi
CEO of Design Office Gondola and Chairperson of the Japan Toilet Association
Junko Kobayashi graduated from the Japan Women's University School of Home Economics in 1967, and after working for studios including Tanaka Nishino Design Office, established Design Office Gondola in 1989. She began focusing on designing public toilets through involvement in the design of Charm Station, a public toilet built in 1989 for a new tourism location in Sakaide, Shikoku, with a 500-million-yen budget. She received a doctorate in engineering from Toyo University in 2014 for her research on evaluation and implementation measures to improve public toilets. Junko Kobayashi has been involved in projects to improve roughly 250 public toilets in locations including the Daimaru Tokyo department store, the Shonan Station building, Narita Airport Terminal 2, the West Exit of Odakyu Railway's Shinjuku Station, Keihan Railway's Yodoyabashi Station, pay public toilets in Akihabara, Tokyo, and in schools.
Nishisando Public Toilet
3-27-1 Yoyogi, Shibuya-ku, Tokyo
Sou Fujimoto, creator
Opened on March 24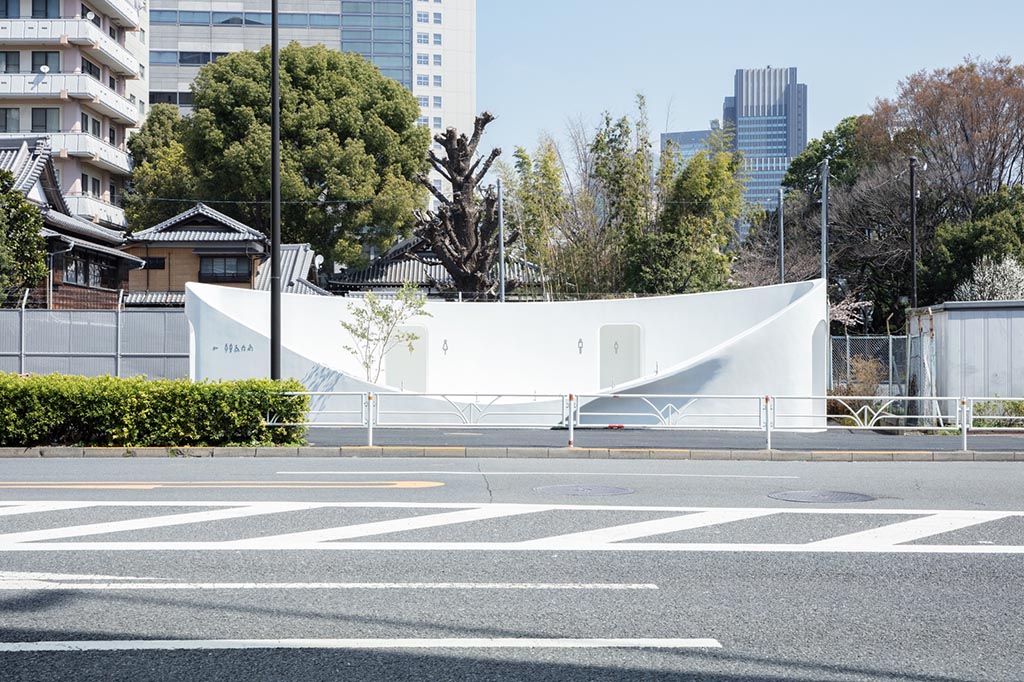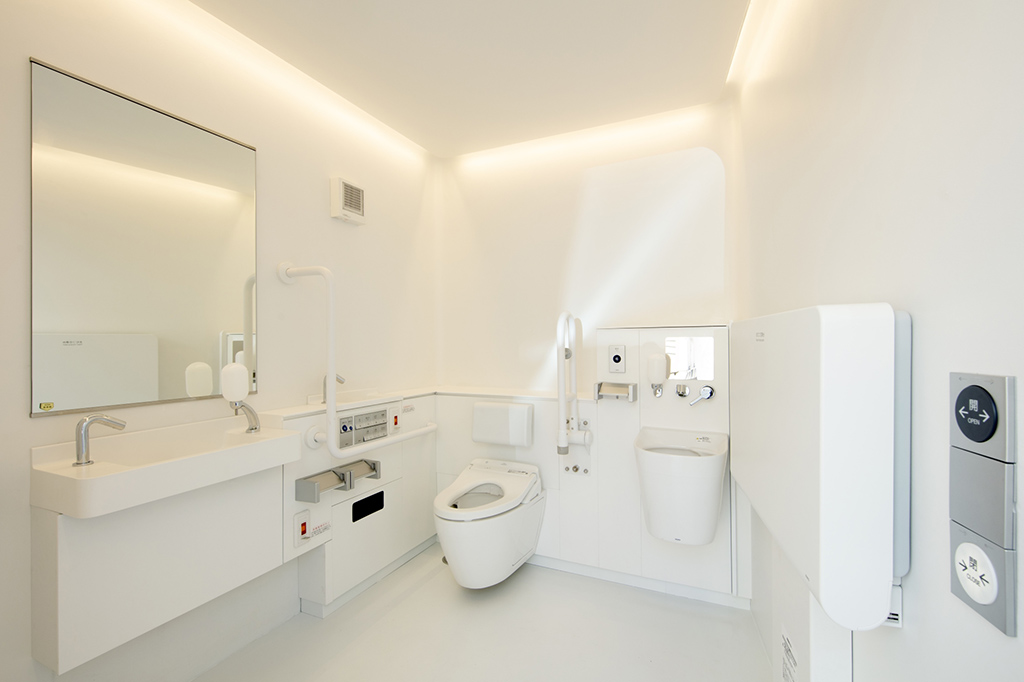 Design concept
Utsuwa – Izumi
One could say that public toilets are a watering place in the middle of a city, a spring (izumi) that supplies the town. They are available to various people who will use it for different reasons in addition to using the toilet, and I wanted to propose a space for washing hands as a public watering place. It is one vessel (utsuwa) that is for everyone. The shape, with a large depression in the middle, includes places for people of various heights to wash their hands, so that everyone from children to older people can wash their hands within this vessel, creating a small community of people refreshing themselves and conversing. I hope this will be a new kind of public space, where people can gather surrounded by water.
About Sou Fujimoto
Sou Fujimoto was born in Hokkaido in 1971. After graduating from the Department of Architecture, Faculty of Engineering at Tokyo University, he established Sou Fujimoto Architects in 2000. In addition to winning 1st Prize at the 2014 International Competition for the Second Folly of Montpellier, France ( for "L'Arbre Blanc"), he has won 1st Prize in several international competitions in various European countries in 2015, 2017 and 2018. In Japan, he has been chosen as the expo site design producer for the 2025 Japan International Exposition (Osaka/Kansai Expo). In 2021, he was asked to design Co-Innovation University (tentative name) in Hida Takayama city.
Sou Fujimoto's notable works include House of Music (2021), MARUHON makiart terrace (Ishinomaki Cultural Center) (2021), SHIROIYA HOTEL (2020), L'Arbre Blanc (2019), Serpentine Gallery Pavilion 2013 (2013), House NA (2011), Musashino Art University Museum & Library (2010), and House N (2008).
Contact
Public Relations Team
The Nippon Foundation
Email: cc@ps.nippon-foundation.or.jp