The Nippon Foundation Recognized by Peru's Congress Supporting Peru with focus on Nikkei society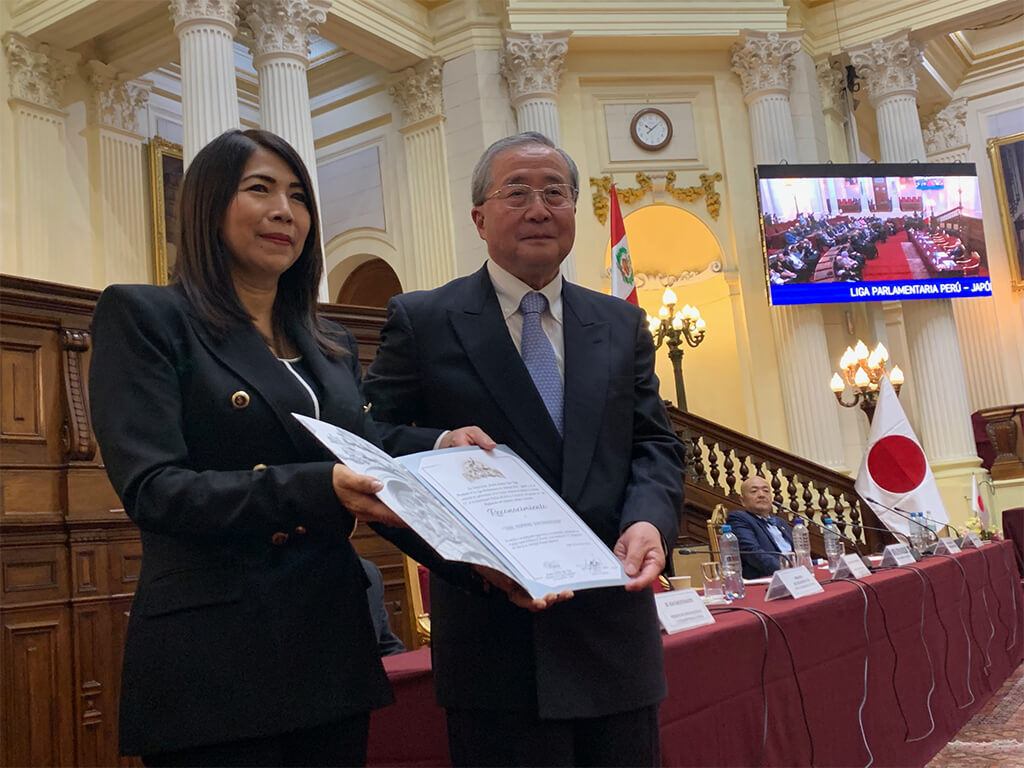 Marking the 34th anniversary of Peruvian-Japanese Friendship Day, a certificate of commendation jointly signed by María del Pilar Cordero Jon Tay, Chairperson of the Peru-Japan Friendship League of Congress, and José Daniel Williams Zapata, President of the Congress of Peru, was presented to The Nippon Foundation on April 3, 2023. The presentation was in recognition of the Foundation's contributions to Peru, and to Peru's Nikkei* society in particular, in areas including support for medical and welfare facilities in Peru and human resource development for young Nikkei.
*

Nikkei is a term that broadly refers to Japanese who emigrated from Japan to other countries to settle there permanently, and their descendants.
The ceremony took place at the Legislative Palace, with First Vice President of Congress Martha Lupe Moyano Delgado representing Mr. Zapata. She was joined by Minister of Foreign Affairs Ana Cecilia Gervasi Díaz, Ms. Cordero Jon Tay, Japanese Ambassador to Peru Kazuyuki Katayama, and Asociación Peruano Japonesa (the Japanese Peruvian Association) President Juan Carlos Nakasone Oshiro.
At the ceremony, The Nippon Foundation President Takeju Ogata noted that at the ceremony marking the completion of the Japanese Peruvian Centennial Clinic, he said, "Nikkei in Peru are Peruvian, and I want you to be loyal to Peru, but please do not forget that your roots are in Japan," and commented that his feelings have not changed. He also expressed his gratitude to the people of Peru for welcoming the ancestors of today's Nikkei in Peru.
The certificate of commendation reads, "Over the years, you have made a great contribution through social support for Peru and the world. This award is in recognition of that contribution, on this 34th anniversary of Peruvian-Japanese Friendship Day."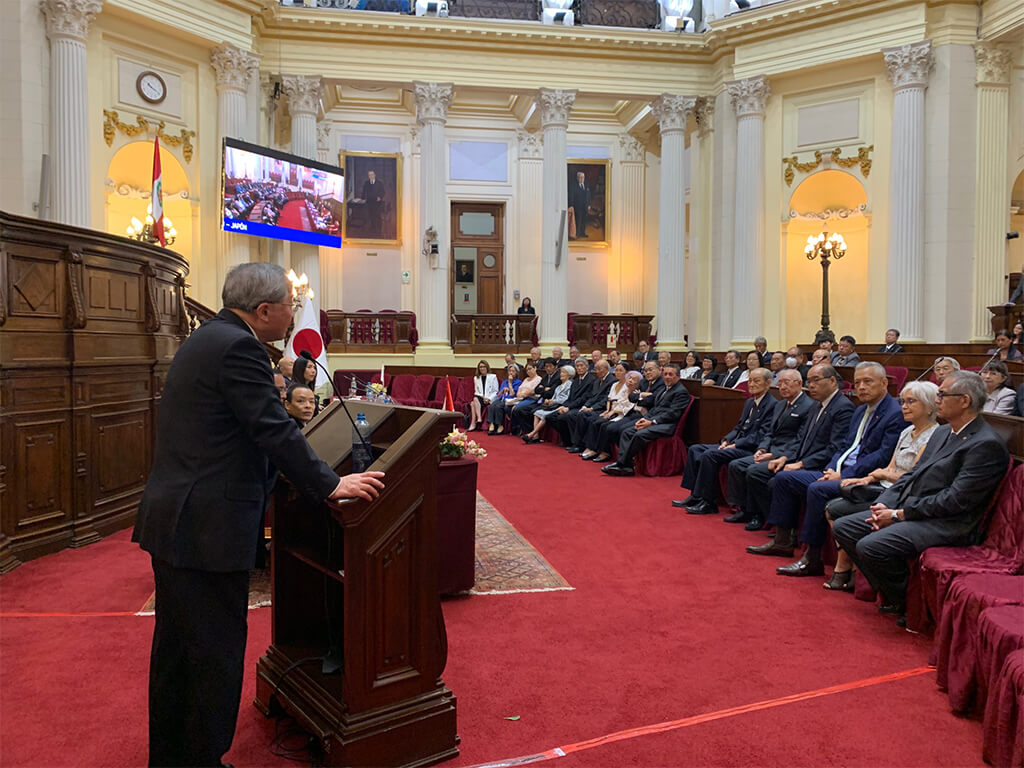 Contact
Public Relations Team
The Nippon Foundation
Email: cc@ps.nippon-foundation.or.jp