Autumn Cosplay de UMIGOMI Zero Week 2023 Kickoff Event Held Yokohama mayor, State Minister of the Environment, Japan Coast Guard Commandant participate
September 16 to 24 was designated UMIGOMI Zero Week 2023 (umigomi is a combination of the Japanese words for ocean (umi) and waste or trash (gomi)) as part of a project being carried out by The Nippon Foundation and Japan's Ministry of the Environment to address the growing problem of ocean debris, and Cosplay de UMIGOMI Zero Challenge 2023 was held as a kickoff event in Yokohama on September 16.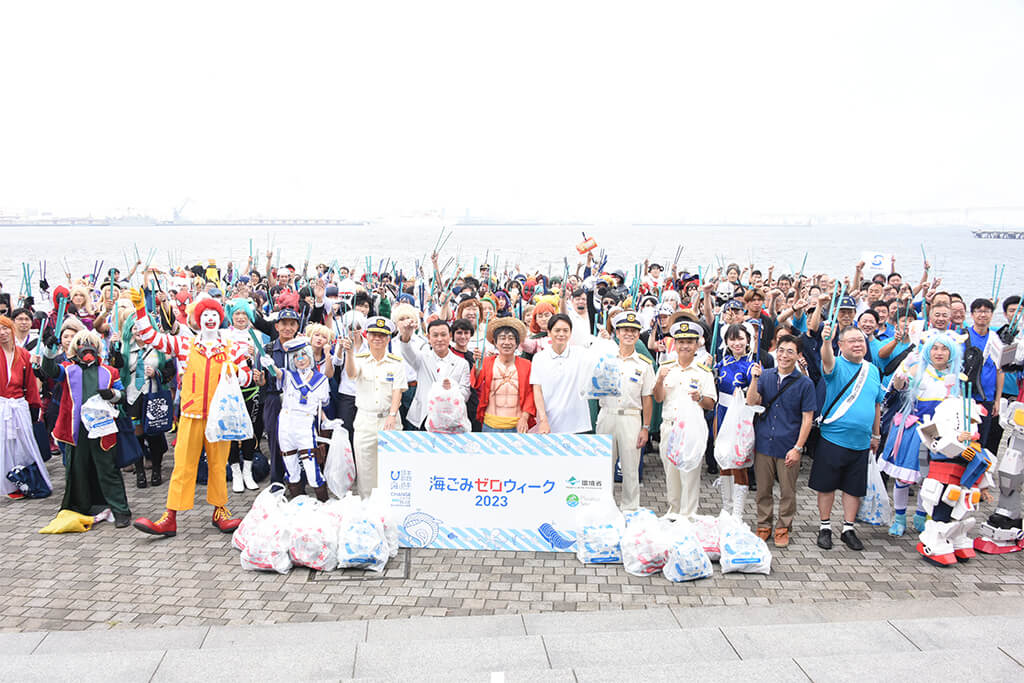 The event was held through a donation to an organization promoting cosplay culture (dressing up as characters from anime films, manga comics, video games, etc.) globally, to convey especially to young people the fact that roughly 80% of ocean debris flows into the ocean from land, making cleanup activities in towns and cities necessary. Roughly 400 people participated, including cosplayers, who regularly pick up trash at places where they film and photograph, as well as representatives of McDonald's Japan and other cooperating companies, and members of the Japan Coast Guard. The Nippon Foundation Chairman Yohei Sasakawa also participated, dressed as Monkey D. Luffy from the popular manga series "One Piece." A kickoff declaration was read at the PACIFICO Yokohama convention center, and participants collected trash in the area around the West Exit of Yokohama Station, which is bustling with pedestrian traffic.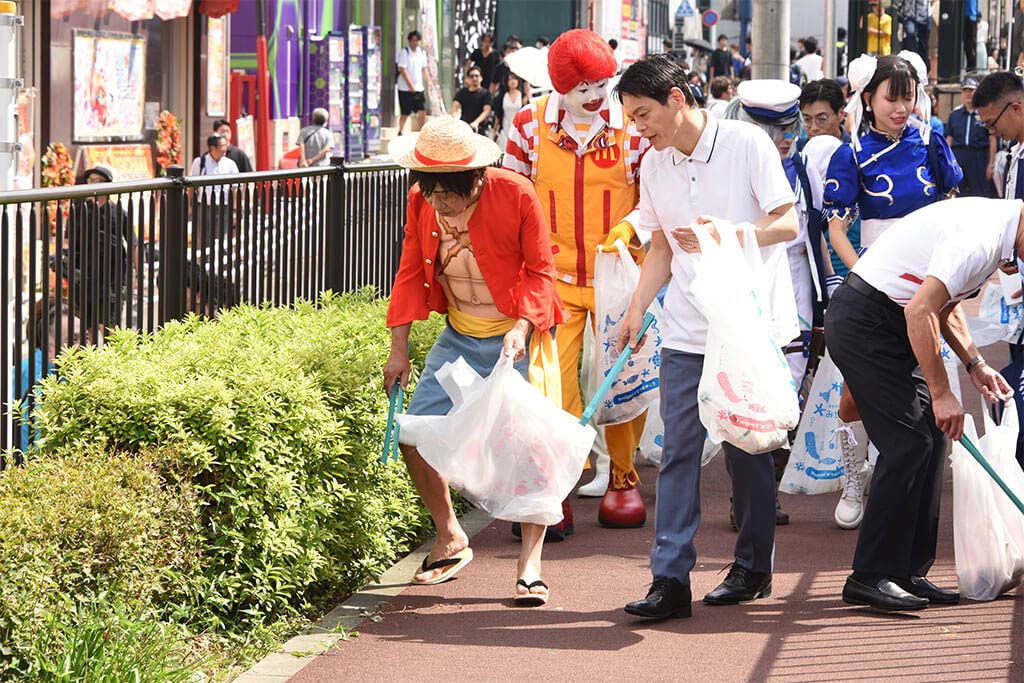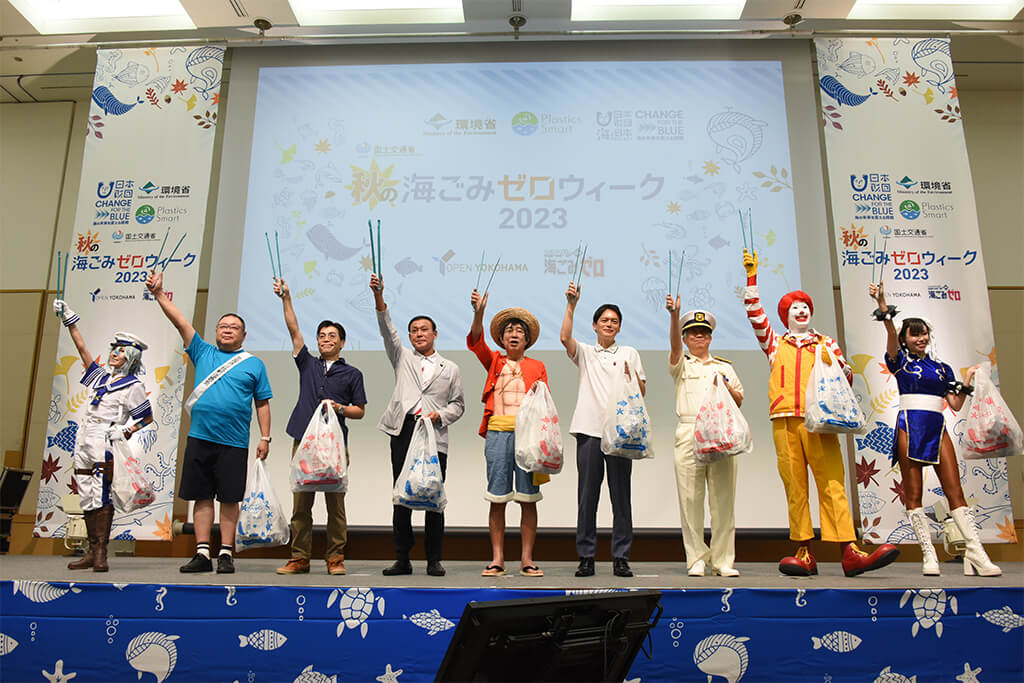 Contact
Public Relations Team
The Nippon Foundation
Email: cc@ps.nippon-foundation.or.jp