Ceremony to Deliver Small Ambulance Airplane for Emergency Transport on Remote Islands To be used by Okinawa-based NGO MESH Support
A ceremony was held at Naha Airport (Okinawa Prefecture) on September 28 to deliver a small airplane to MESH Support, an NGO that uses aircraft to support medical services. The airplane was purchased with a 166 million yen grant provided by The Nippon Foundation, and will go into use from October 1.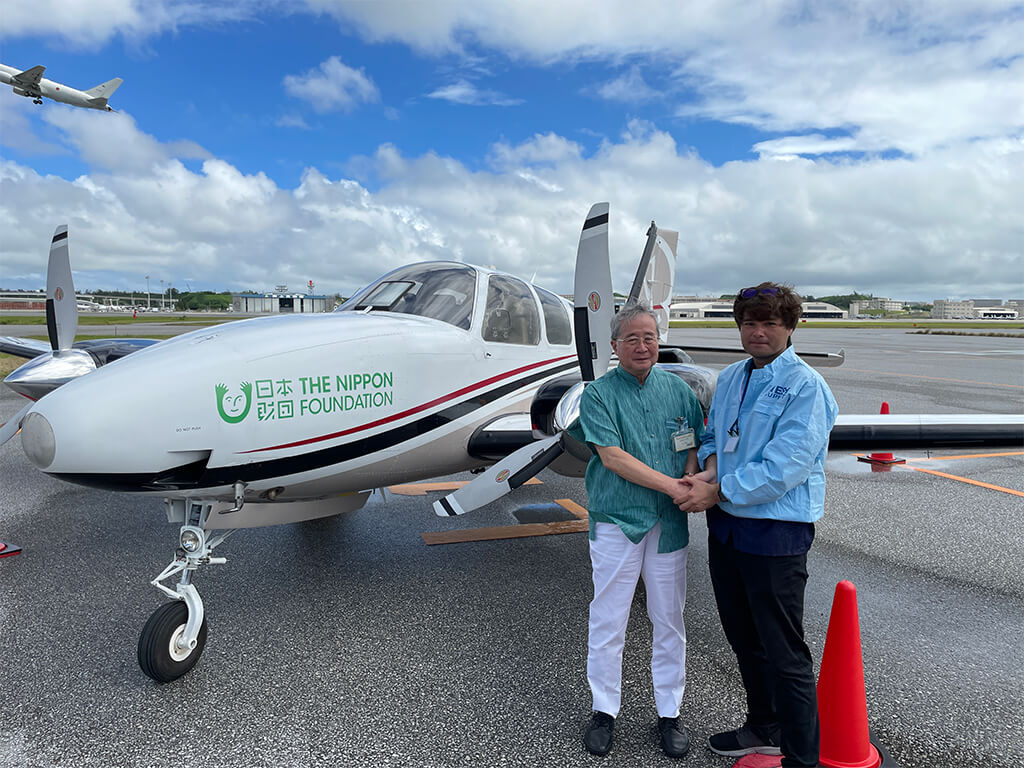 At the ceremony, The Nippon Foundation President Takeju Ogata noted that the Foundation had decided to provide this support after seeing the work that MESH Support is doing in Okinawa, and that he hopes the airplane will be used to provide medical assistance to many people.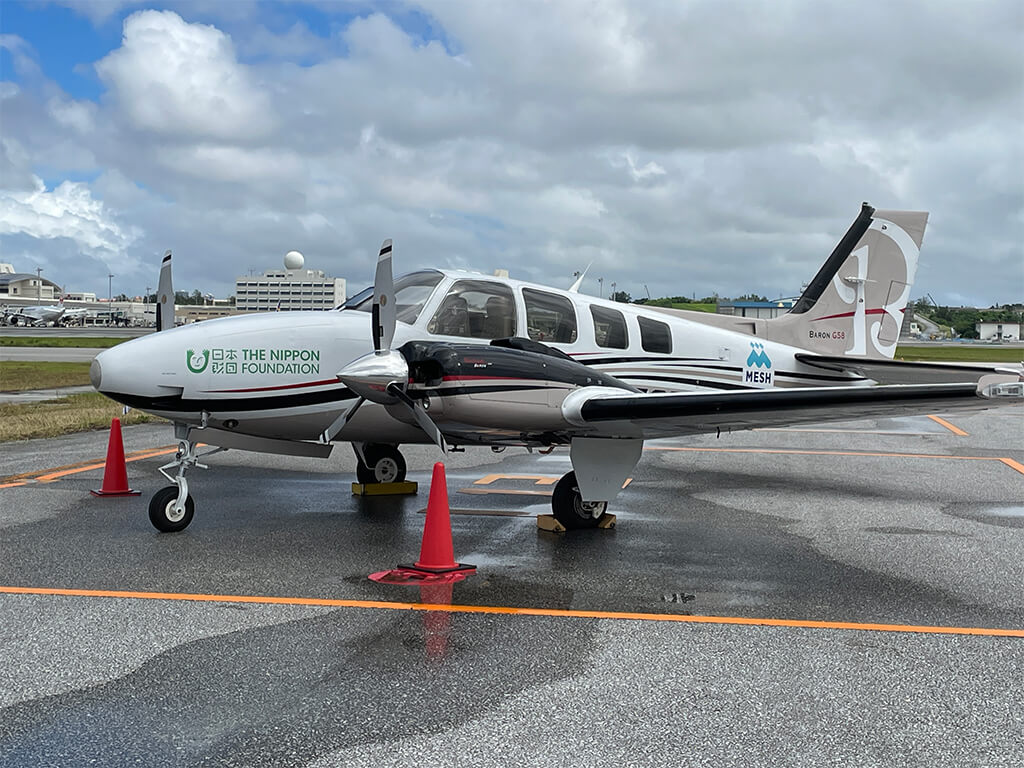 Contact
Public Relations Team
The Nippon Foundation
Email: cc@ps.nippon-foundation.or.jp