Event Held to Convey Appeal of Ocean and Awareness of Issues to Parents and ChildrenParticipants include popular entertainers and former national volleyball team member
The Nippon Foundation held an event at the Ito-Yokado store in Kiba, Tokyo, on September 30 and October 1 for young people and families with children to convey the appeal of the ocean and raise awareness of issues related to the ocean environment that are becoming increasingly serious at a global level.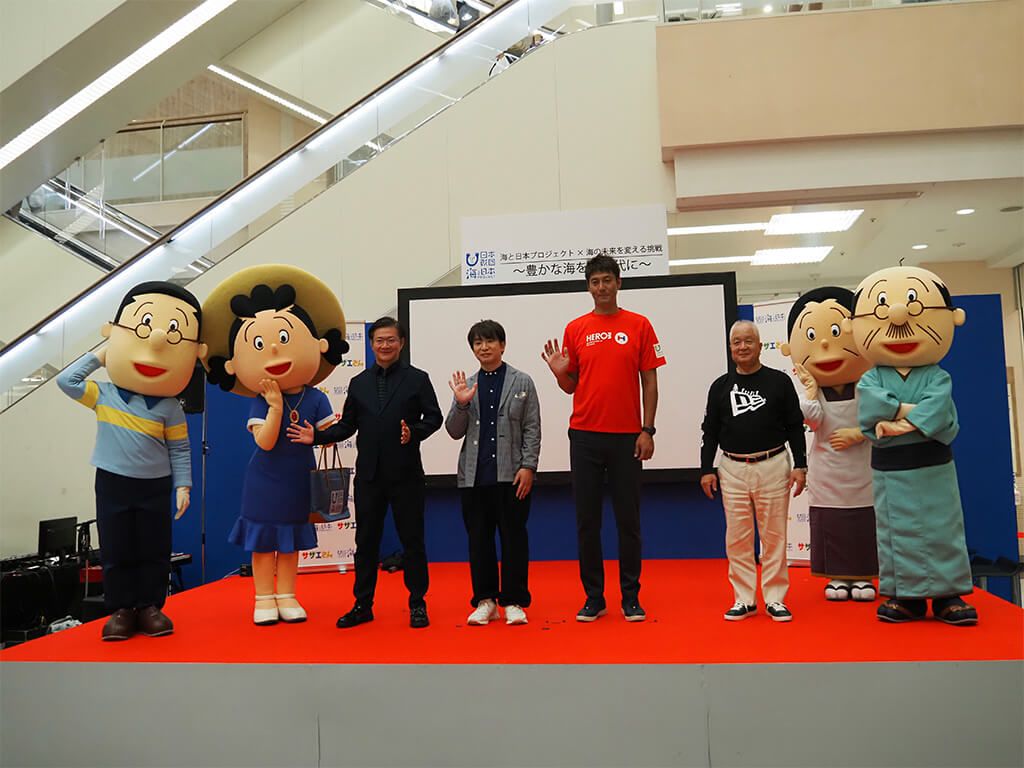 The event was held against a backdrop of young people in Japan visiting the ocean less frequently, as part of The Nippon Foundation's Umi-to-Nippon Project (The Ocean and Japan Project). Mascot characters from the popular cartoon series "Sazae-san" (originally a newspaper comic strip, the television series has been broadcast since 1969 and remains popular today), which has several characters named after marine plants and animals, also participated. With encouragement from the mascot characters, the first day featured a quiz contest, workshops, a concert of ocean-themed music, and an exhibition and sales space displaying bags and other items made by recycling discarded fishing nets.
The second day featured an ocean-related talk session with popular comedian and actor Masaru Hamaguchi, 2008 Beijing Olympic volleyball team member Takahiro Yamamoto, and Junji Kawaguchi, director of the Hasegawa Machiko Art Museum (Machiko Hasegawa was the creator of "Sazae-san"). There was also a quiz contest for the general public. A ceremony was also held to present a donation from Ito-Yokado of contributions collected from its customers and employees from June to August.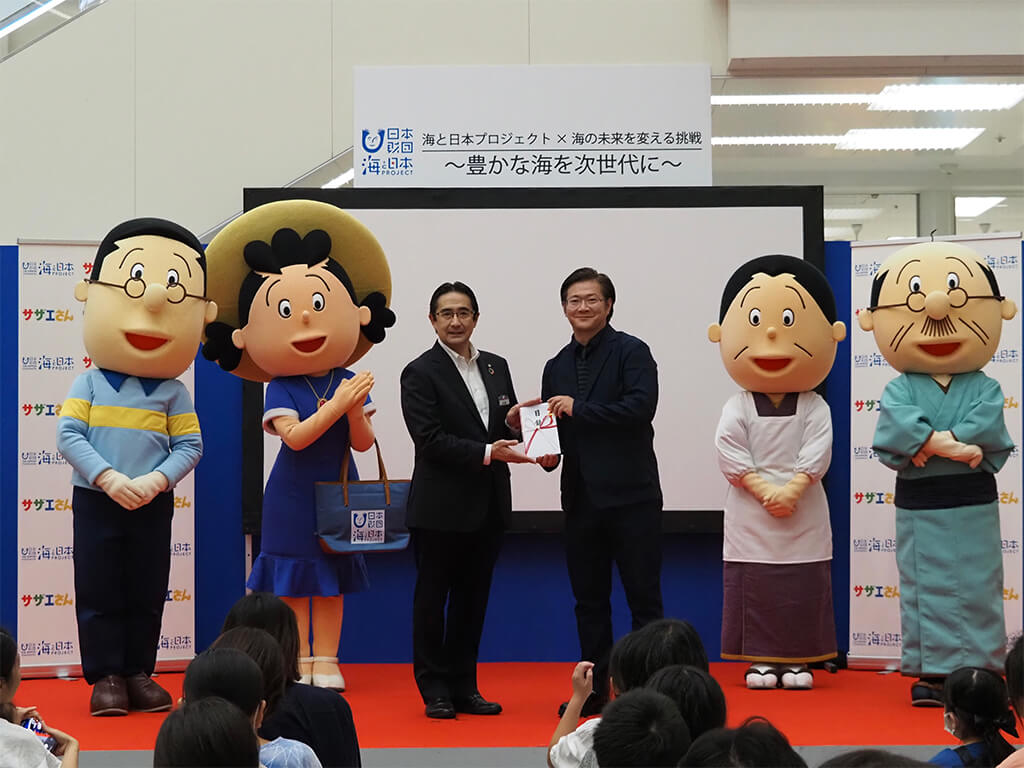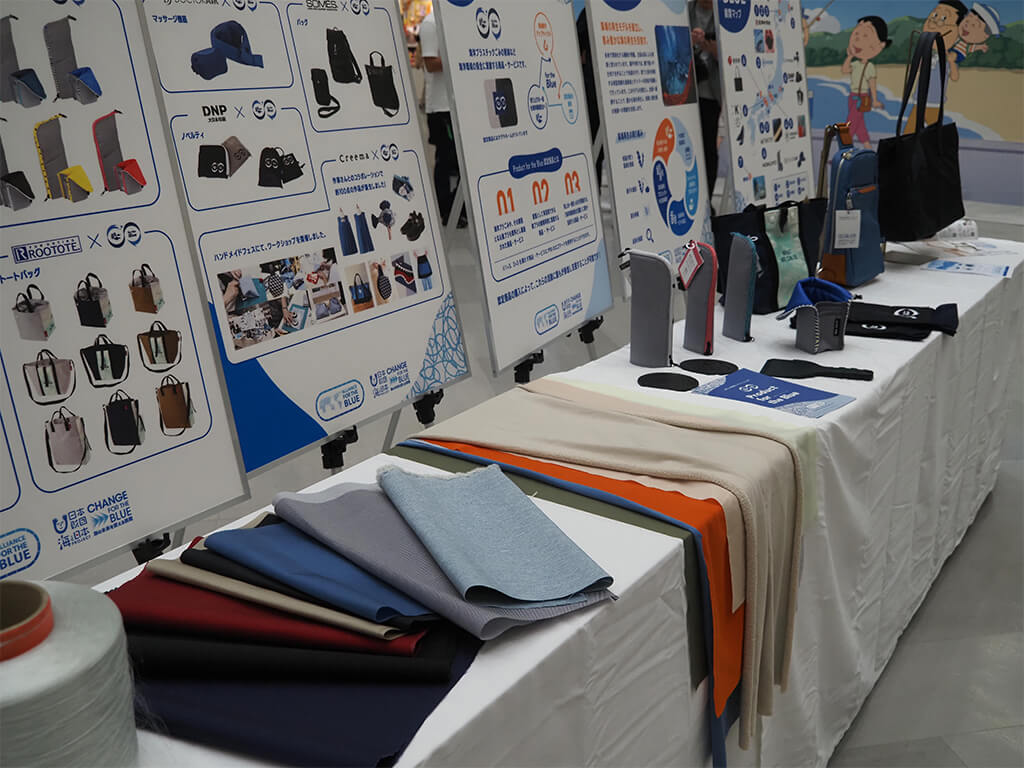 Contact
Public Relations Team
The Nippon Foundation
Email: cc@ps.nippon-foundation.or.jp