THE TOKYO TOILET – Creators discuss their thoughts on each public toilet
The following is the first of a series of discussions with the creators involved in THE TOKYO TOILET project, being carried out by The Nippon Foundation and the Shibuya City government to renovate 17 public toilets in Shibuya to make them accessible for everyone regardless of gender, age, or disability.
Designer: Masamichi Katayama
Location: Ebisu Park
One of the things I realized when I joined The TOKYO TOILET project is that I have almost never used public toilets, and especially public toilets in parks. It may have been coincidence to some extent that I didn't need to use them, but I thought it was unfortunate that I could not think of any that I would want to use.
All of the interior projects like stores and offices that I have been involved with to date have toilets. In those cases, the toilets' design is based on the identity of the location and space, but we always put a great deal of attention into ease of use and privacy, in addition to simply the design.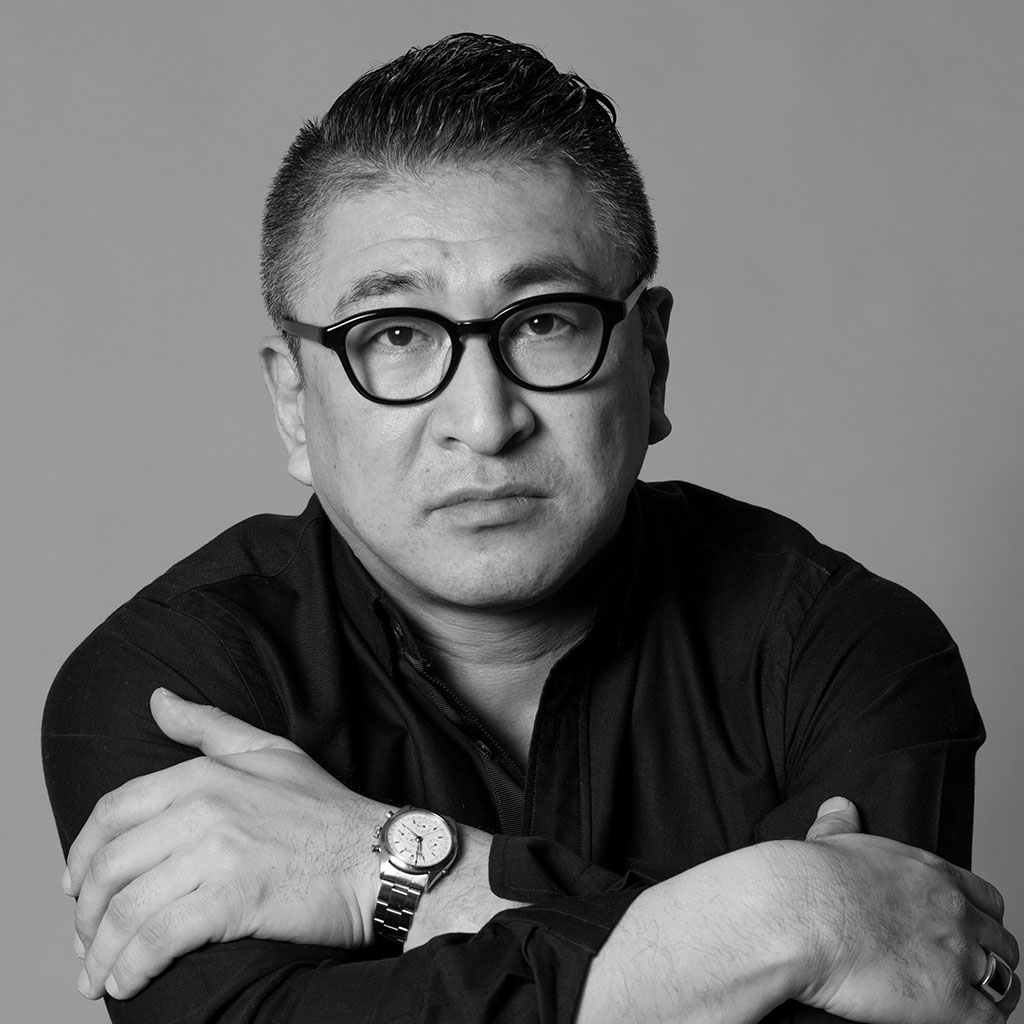 My first consideration was that Ebisu Park is next to a kindergarten and elementary school, and is used by adults and children of all ages and all genders. I had a strong sense of wanting the facility to feel like it is a part of the park, and wanted it to fit in naturally with the park's trees and shrubs.
As I have said before, the concept is a "modern kawaya,"* and I chose materials that would give a sense of being simple and primitive. Specifically, the concrete panels were molded to have a "wood grain" to make it appear natural and give the hard material a sense of softness.
Even though the 15 concrete panels are arranged in a way that intuitively looks simple, we made detailed calculations based on line of sight and line of flow. The indirect light that enters where the walls are joined presents the toilet as an object. Of course, there is also functional lighting for the benefit of users.
*

Kawaya were huts built over rivers that were used as toilets in Japan dating back to the prehistoric Jomon period.
Shigeru Ban
Locations: Yoyogi Fukamachi Mini Park
Haru-no-Ogawa Community Park
There are two concerns with public toilets located in parks – whether they are clean inside and whether there is anyone hiding inside. These glass "transparent toilets" were designed to resolve both of these issues.
The technology for making the glass become transparent when electricity passes through it was not developed for these toilets. I have used it in my previous work, for example for room partitions in the Swatch-Omega Cité du Temps in Switzerland, which was completed in 2019.
When I designed these toilets, I paid particular attention to the layout of the equipment so that it can be seen from outside when the toilet is not in use and the glass is transparent. Because they are permanent fixtures in the parks, the equipment needed to be arranged to fit in beautifully as part of the scenery.
These transparent toilets were installed in two locations, the Haru-no-Ogawa Community Park in Yoyogi and the Yoyogi Fukamachi Mini Park in Tomigaya. The basic structure and equipment are the same, with no common area but an individual universal toilet, women's toilet, and men's toilet arranged in a row. I did not want the colors to be bound to the standard red for women and blue for men, so I used a cooler color scheme in Haru-no-Ogawa Community Park and a warmer color scheme in Yoyogi Fukamachi Mini Park, with the aim of making them appear bright even in natural daylight.