Profile of Yohei Sasakawa
Yohei Sasakawa, born in Tokyo on January 8, 1939, is Chairman of The Nippon Foundation, a private, non-profit foundation established in 1962 for the purpose of carrying out philanthropic activities, using revenue from motorboat racing.
After 20 years in the business sector, Sasakawa joined The Nippon Foundation in 1981. Sasakawa is known for bringing an entrepreneurial spirit to his work with entities from the political, governmental, academic, and private sectors in addressing issues in such diverse areas as health, education, food security, and maritime safety.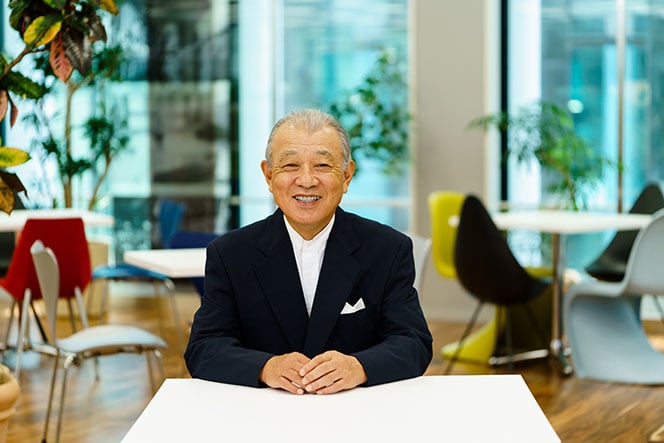 His global fight against leprosy and its accompanying stigma and social discrimination is an issue to which he has remained highly committed for more than 40 years.
Professional Experience
2005 – Present:Chairman, The Nippon Foundation
1989 – 2005:President, The Nippon Foundation
1988 – 1989:Acting President, The Nippon Foundation
1981 – 1988:Trustee, The Nippon Foundation
Official Appointments
Special Envoy of the Government of Japan for National Reconciliation in Myanmar [2013 – Present]
Goodwill Ambassador for the Welfare of the National Races in Myanmar
(Appointed by the Minister of Foreign Affairs of Japan) [2012 – Present]
Goodwill Ambassador for the Human Rights of Persons Affected by Leprosy
(Appointed by the Minister of Foreign Affairs of Japan) [2007 – Present]
World Health Organization Goodwill Ambassador for Leprosy Elimination [2001 – Present]
As of May 2020
Click to see