Bmaps Barrier-Free App Goes Global
Introduced in the United States and Ecuador; The Nippon Foundation to cooperate with international institutions
The Nippon Foundation has introduced the Bmaps barrier-free information-sharing application overseas, and concluded an agreement for joint activities with The Global Initiative for Inclusive Information and Communication Technologies (G3ict). The Foundation will work with G3ict going forward in groundbreaking activities to promote information accessibility.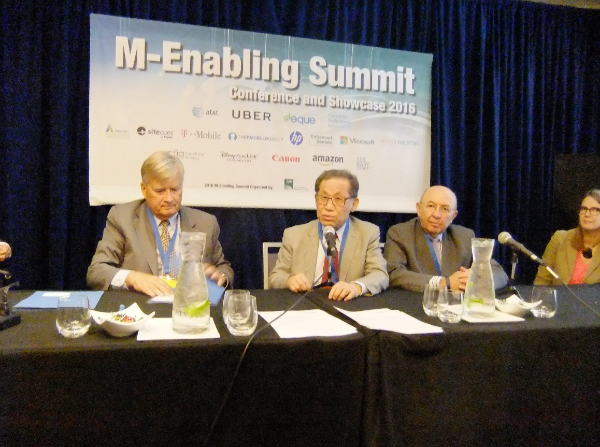 The agreement was signed in Washington D.C. on June 13. This was The Nippon Foundation's third agreement with an international organization in the area of support for persons with disabilities, following agreements signed with UNESCO in December 2015 and the World Bank in April 2016.
Insufficient information accessibility for persons with disabilities
In addition to information regarding tangible accessibility, like whether a building has steps or a slope, that information itself needs to be accessible so that it is easy to find and use. The development of information technology (IT) has made a large contribution toward information accessibility, but an environment is not yet fully in place to make information accessible for persons with disabilities. The aim of the agreement signed in June is for The Nippon Foundation and G3ict to work together, utilizing G3ict's specialized resources in the area of information accessibility, to carry out activities to promote information accessibility for persons with disabilities.
Overseas rollout of Bmaps barrier-free map application
One of the barriers that makes people including persons with disabilities, older persons, and people using baby strollers, uneasy when they go out is the "information barrier." The Nippon Foundation and Mirairo Inc. are addressing this by jointly developing the Bmaps barrier-free map application. The application was released in April, and many private-sector companies and local governments are already participating in the project.
In June a team from The Nippon Foundation visited Quito, Ecuador, and New York City and Washington D.C. in the United States. In Quito, a project using Bmaps is being set up with the city government. Ahead of the H-III United Nations Conference on Housing and Sustainable Urban Development, to be held in Ecuador in October, barrier-free information is being collected using the Bmaps application. Data has already been submitted for more than 400 locations, and the planners aim to have 4,000 locations registered by the time of the conference.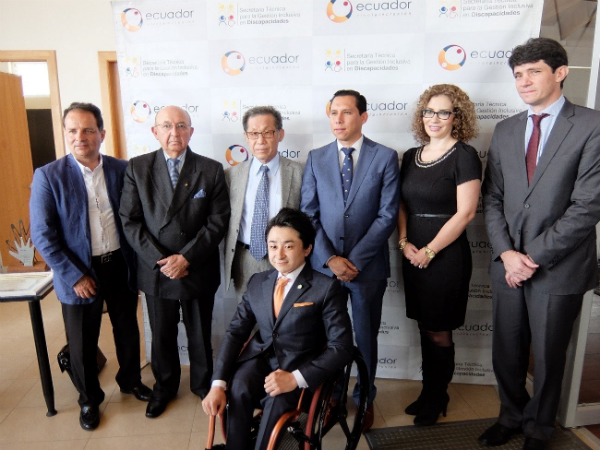 During June the team also introduced Bmaps at the M-Enabling Summit – Conference and Showcase 2016 in Washington D.C. and at the 9th session of the Conference of States Parties (COSP) to the United Nations Convention on the Rights of Persons with Disabilities (UNCRPD) in New York.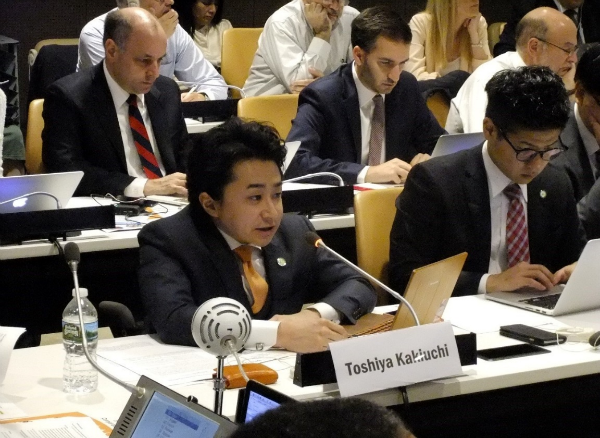 These introductions of Bmaps in the United States and Ecuador have raised the app's profile, and companies and other organizations are showing interest in actively rolling out the application overseas. More data needs to be submitted to create "a society in which anyone can go outside and move about freely with peace of mind," and The Nippon Foundation is asking for the cooperation of various institutions and organizations in this effort going forward.
Related Links
Contact
Communications Department
The Nippon Foundation