True Colors Film Festival 2020
Inaugural festival spotlights untold stories of the human condition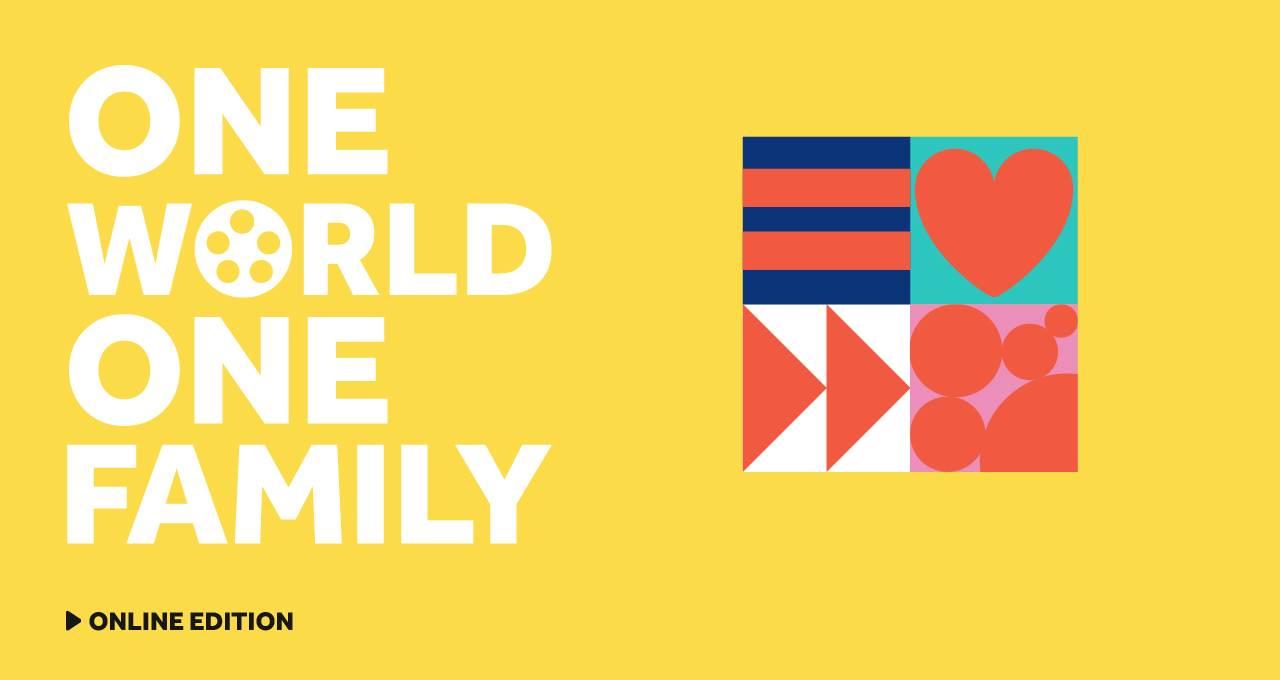 The True Colors Film Festival will be held online from December 3 to 12, 2020, featuring 28 award-winning full-length and short films, documentaries, and dialogues from 15 countries.All of the films can be streamed online for free (although certain geographic restrictions apply).
Curated by a team led by Singaporean film director Tan Bee Thiam on the theme "One World, One Family," the films turn the spotlight on universal experiences including connection, hope, dreams, struggle, and transformation. The launch date, December 3, is also the International Day of Persons with Disabilities, and the lineup includes the films:
37 Seconds (2019; Japan): The unique tale of a comic book artist in her 20s who has cerebral palsy
Elsewhere (2015; Italy): A window into the thoughts of a person with Down syndrome
Over the Horizon (2017; Russia): The story of a blind photographer who has traveled extensively to shoot images to show the world to sighted people
Stand by Me Music Video (2020; Singapore): A music video featuring 46 artists from 15 countries/regions who "got together" to perform the classic Ben E. King hit at the height of the global pandemic earlier this year
The Soul of Sophanna's Song (2017; Cambodia): The inspiring story of one man's will to live and serve others despite having been orphaned at six, paralyzed at 10, and given a year to live.
Rediscovered and restored films
Films that have only recently been rediscovered and remastered for digital screening will also be offered, including The Chess Game of the Wind (1976; Iran), which was presumed to have been lost in the aftermath of the 1979 Iranian revolution and is still banned in Iran, and Moral (1982; Philippines) by Marilou Díaz-Abaya, who is known for her ability to spotlight the socio-political and economic issues of the Philippines through a uniquely feminist perspective.
Award-winning films not to be missed
Listen (2020; Portugal/United Kingdom): Portugal's Oscar Entry for Best International Film and winner of seven awards at the Venice Film Festival 2020, including Best Film and Best Film in a Foreign Language. Directed by Ana Rocha De Sousa, this is a story about migrant struggles, judgments and best intentions gone wrong.
Mental (2008; Japan/United States): Winner of Best Documentary at both the Busan International Film Festival and the Dubai International Film Festival, and Official Selection: Berlin International Film Festival, is a documentary that observes the complex world of an outpatient mental health clinic in Japan. The film breaks a major taboo against discussing mental illness and captures the candid lives of people coping with suicidal tendencies, poverty, a sense of shame, apprehension, and fear of society.
Poop on Poverty (2013; India): Winner of multiple awards including Best Film, Golden Horse Shoe Grand Prix 2014. Directed by Vijay S. Jodha, it highlights a challenge faced by some two billion people every day and takes a stylish dig at the oblivion of wealthy tourists.
Darkness and Light (1999; Taiwan): Best Documentary at both the Busan International Film Festival and the Dubai International Film Festival, and Outstanding Documentary, Hong Kong International Film Festival. A tale of love, blindness and reality.
How to watch the festival
Viewers can stream the festival online for free from December 3 to 12.
Feature films can be streamed via The Projector Plus, a digital streaming platform that operates from Singapore. Sign up for a free account at The Projector Plus (External site) . Features are available to viewers in most countries in the Asia-Pacific region, while additional exclusions apply.
Short films will be available on True Colors Film Festival on Vimeo (going live on December 3). Shorts can be streamed by viewers all over the world, except for viewers in China, Cuba, Hong Kong, Indonesia, Iran, the Democratic People's Republic of Korea, Sudan, and the Syrian Arab Republic.
For more information, including the full lineup and country exclusions, the please visit the True Colors Film Festival website (External site).
Contact
Public Relations Team
The Nippon Foundation
Email: cc@ps.nippon-foundation.or.jp