Distributing Toys to Seriously Ill Children
Christmas ceremony held to mark distribution to roughly 100 locations nationwide
Support for seriously ill children is one of the elements of The Nippon Foundation Kids Support Project, and since 2019 this has included a project to select and distribute toys to these children. Recently, toys were distributed to roughly 100 hospitals and other facilities nationwide, and on December 17 a ceremony was held at the Tokyo Toy Museum with some of the recipients.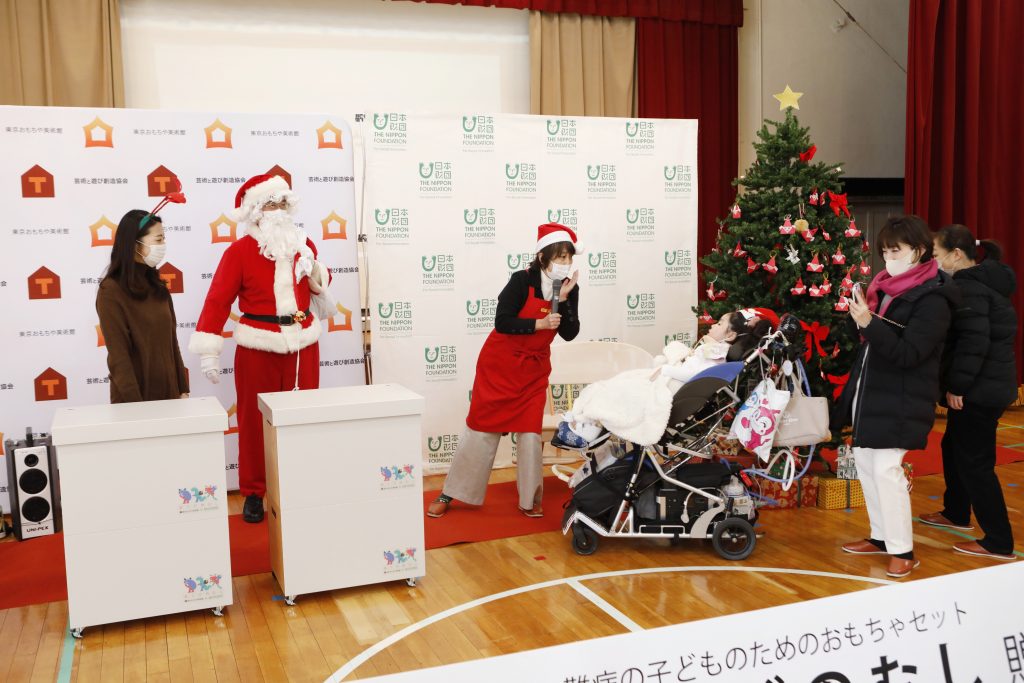 Seriously ill children and their families in Japan
More than 250,000 children in Japan have life-limiting or life-threatening illnesses. While advances in medicine are saving the lives of many of these children, the number of children who require daily medical care is increasing as well.
The idea for the toy donation project arose when the family of a seriously ill child attended an event at the Tokyo Toy Museum, and the child's parents discovered toys that their child could enjoy. Even though a child may have a serious medical condition, they can still become absorbed in playing with toys that they enjoy, and this puts smiles on the faces of their families and care givers as well. With this in mind, children and their families, along with toy specialists, selected 50 toys from around the world and packed them into boxes to be distributed to roughly 100 hospitals and other facilities across Japan in time for Christmas.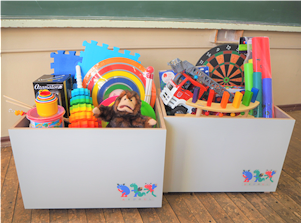 The contents of the boxes were decided in January 2020, and as a side project, a group of mothers of seriously ill children made roughly 100 cloth toys by hand to be included as well. These were then packed into boxes of roughly 50 toys each at the Komone Fukushien social welfare facility in Tokyo, with persons with disabilities who use the facility assisting, and prepared for shipping across Japan.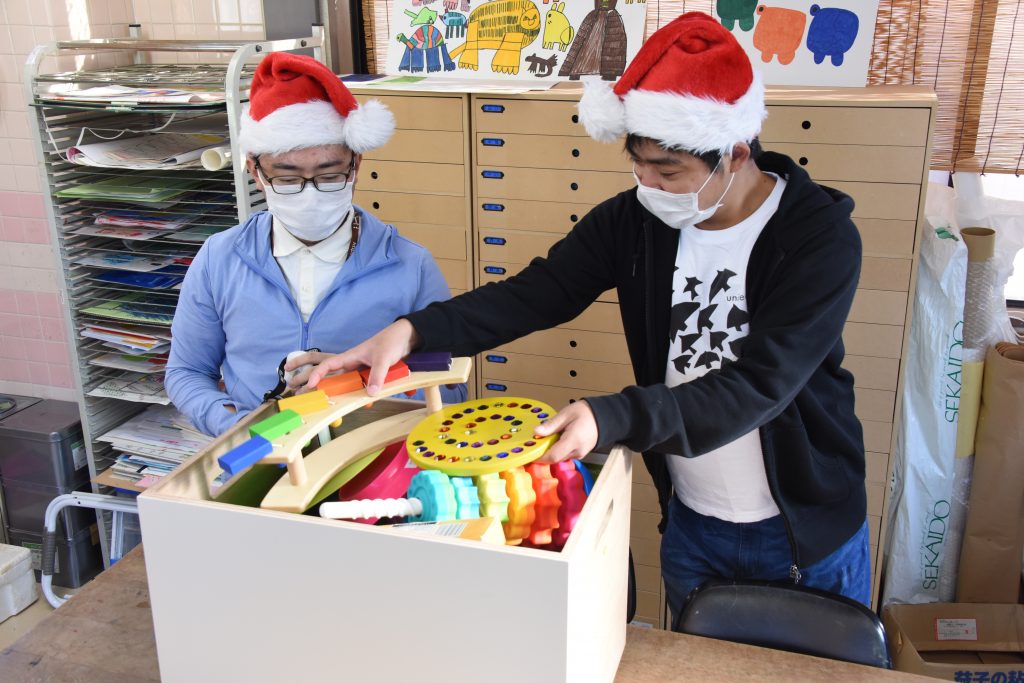 The toys included drawing boards that use a magnet to make pictures, cotton balloons, and items for pretending to have a barbeque or eat a meal. Many were made of wood, giving a pleasant feeling when handled.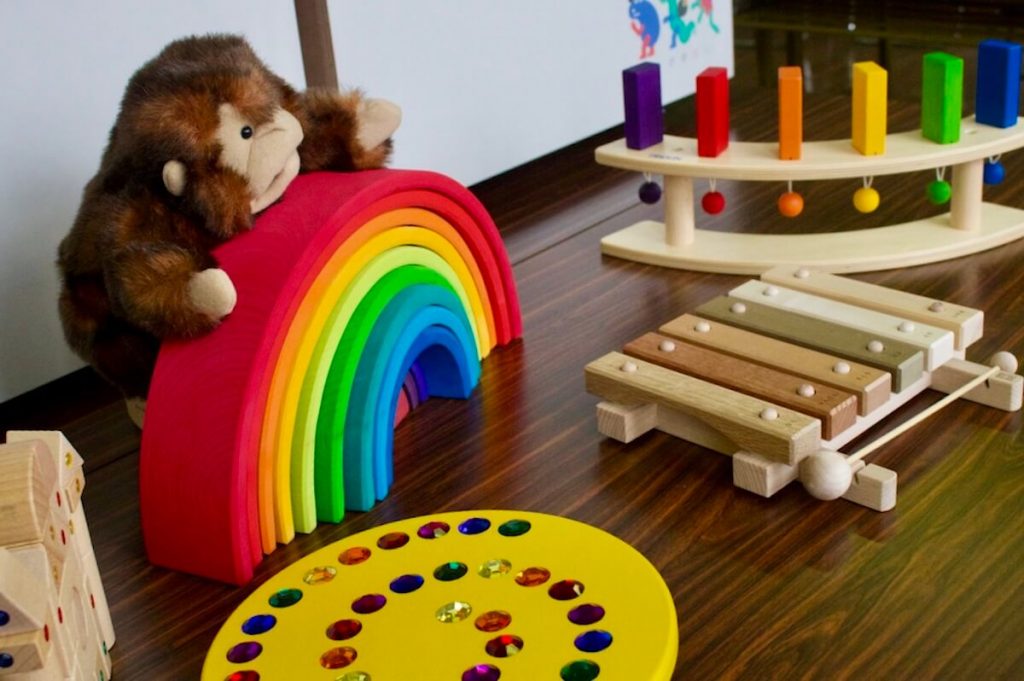 Contact
Public Relations Team
The Nippon Foundation
Email: cc@ps.nippon-foundation.or.jp