Tadao Ando Building Design for The Nippon Foundation – Osaka University Infectious Disease Project
'Spaceship Earth' design theme
The Nippon Foundation and Osaka University today announced that the building to house The Nippon Foundation – Osaka University Infectious Disease Project will have an elliptical shape to evoke an image of "Spaceship Earth," with the design overseen by Pritzker Prize-winning architect Tadao Ando to incorporate a sense of bringing together top researchers from around the world in a collaborative endeavor.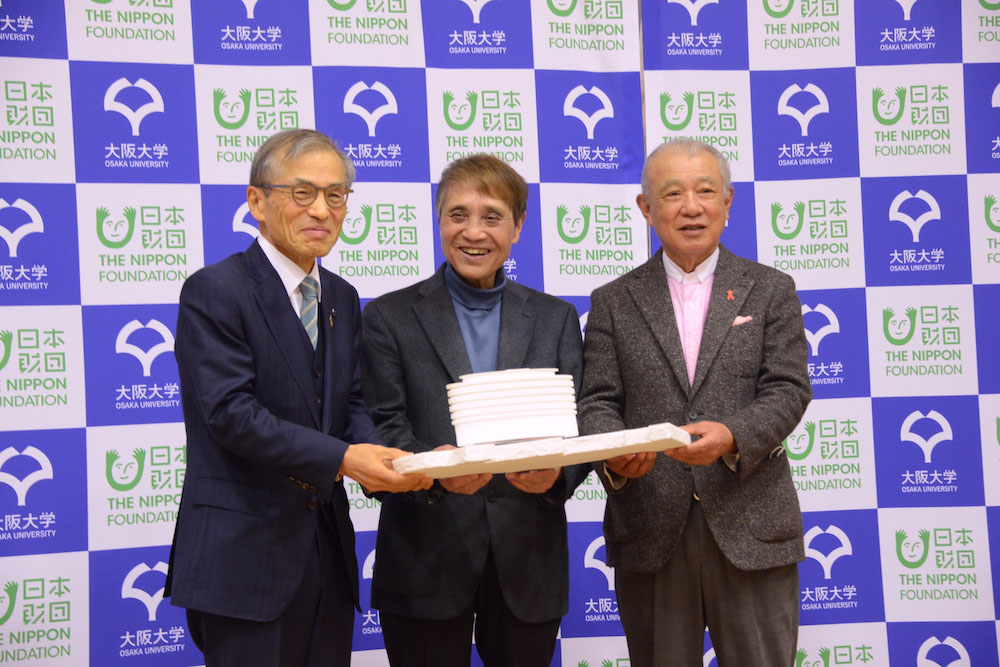 The Nippon Foundation – Osaka University Infectious Disease Project
At a joint press conference held on September 14, The Nippon Foundation and Osaka University announced The Nippon Foundation – Osaka University Infectious Disease Project to establish a center for general research on infectious diseases. The Nippon Foundation plans to support the project by providing roughly 23 billion yen to Osaka University over 10 years. The Foundation has been working toward the elimination of leprosy, which is also an infectious disease, for close to 50 years, and since the outbreak of the coronavirus pandemic has set up medical treatment facilities and provided emergency support for emergency medical facilities and medical practitioners, as well as free PCR testing for the staffs of facilities for older persons and providers of nursing care services. This project is being launched as an extension of those activities, recognizing the need to address underlying issues from a long-term perspective.
Speakers' comments (partial)
Shojiro Nishio, President, Osaka University
Osaka University opened the Center for Infectious Disease Education and Research (CiDER) in April of this year as a comprehensive training and research center to address the threat of infectious disease at the entire university level, incorporating both the natural sciences and the humanities and social sciences. Today, we are honored to announce that the building to house the project will use a concept design created by the world-renowned Japanese architect Tadao Ando. Scheduled for completion in February 2025, the building will become a new landmark, not only for Osaka University but also for all of Japan. As a multidisciplinary facility where researchers from various fields conduct research under one roof, during normal times as well as during emergencies, the building will create an open platform for a variety of professionals from around the world. In this way, we will be better prepared for pandemics that may emerge in the future.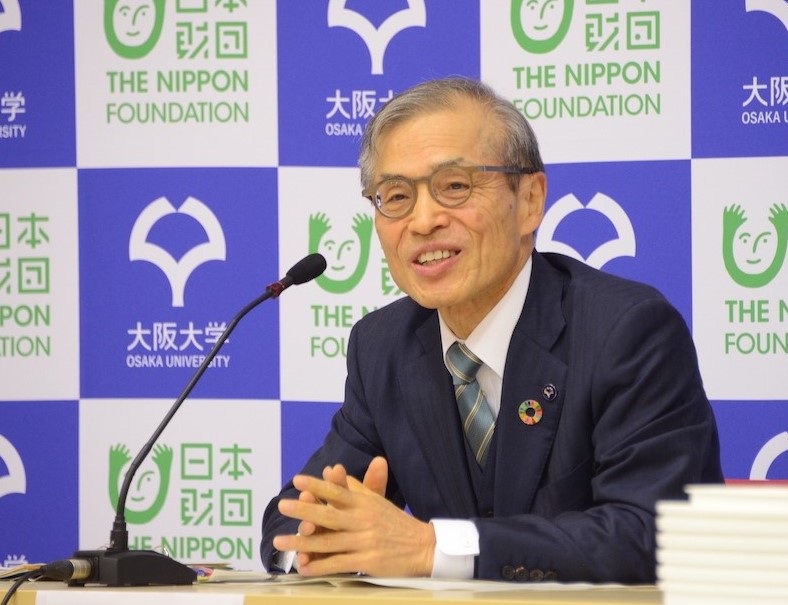 Yohei Sasakawa, Chairman, The Nippon Foundation
The Nippon Foundation has been closely involved with infectious disease through our more than 40 years of work around the world to eliminate the infectious disease leprosy.
Mr. Ando's design is "Spaceship Earth," creating the image of a planet Earth where all of humanity coexists. I am very excited to think about leading researchers from around the world gathering at Osaka University to work together.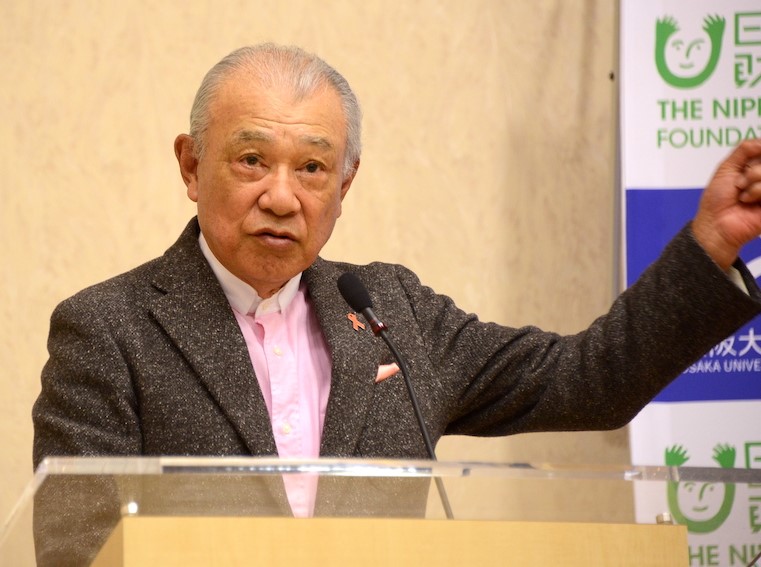 Tadao Ando
I consider this to be a very important endeavor for Japan and the world. Infectious disease poses a grave threat to all of humanity, and needs to be addressed by people around the world working together.
Infectious diseases are certain to confront humanity in different forms. To combat this, infectious disease research will become increasingly important. I have used an elliptical shape for this building. The problem of infectious disease is one that affects people around the world as a whole, while at the same time raising issues like regional disparities and discrimination among individuals. "Spaceship Earth" signifies this multifaceted approach, and is reflected in the design. The elliptical "Spaceship Earth" represents my desire to bring together the world's leading researchers to work together to address these issues.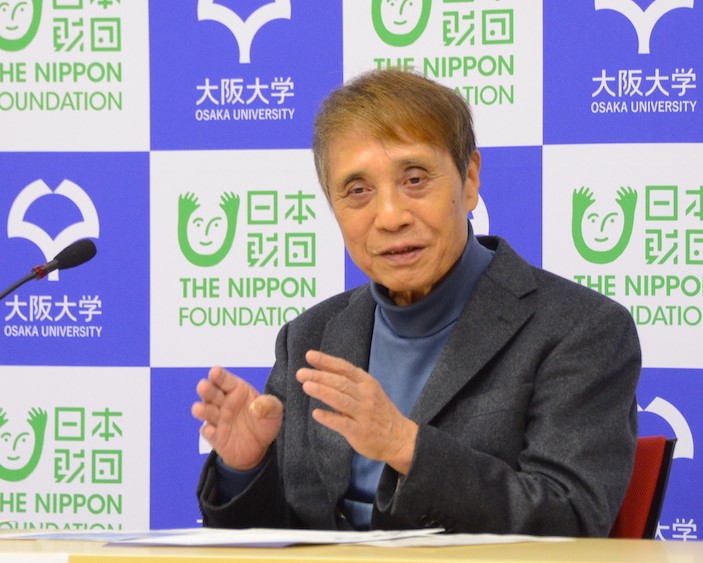 About Osaka University
Established in 1931 as one of Japan's imperial universities, Osaka University is one of Japan's leading comprehensive research universities, with 11 schools, 16 graduate schools, and 6 research institutes. Under a motto of "Live Locally, Grow Globally," the university aims to be a world-leading, innovative university that contributes to social transformation.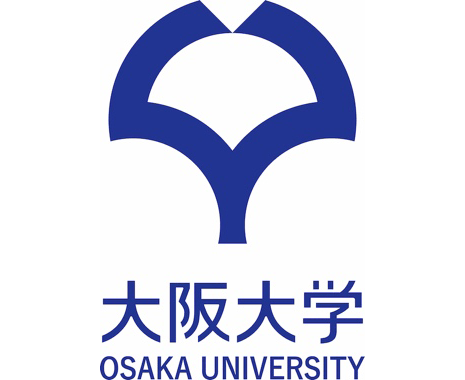 Contact
Public Relations Team
The Nippon Foundation
Email: cc@ps.nippon-foundation.or.jp