The Nippon Foundation DIVERSITY IN THE ARTS The 5th International Art Exhibition
Call for Entries
Application period: June 15-30, 2022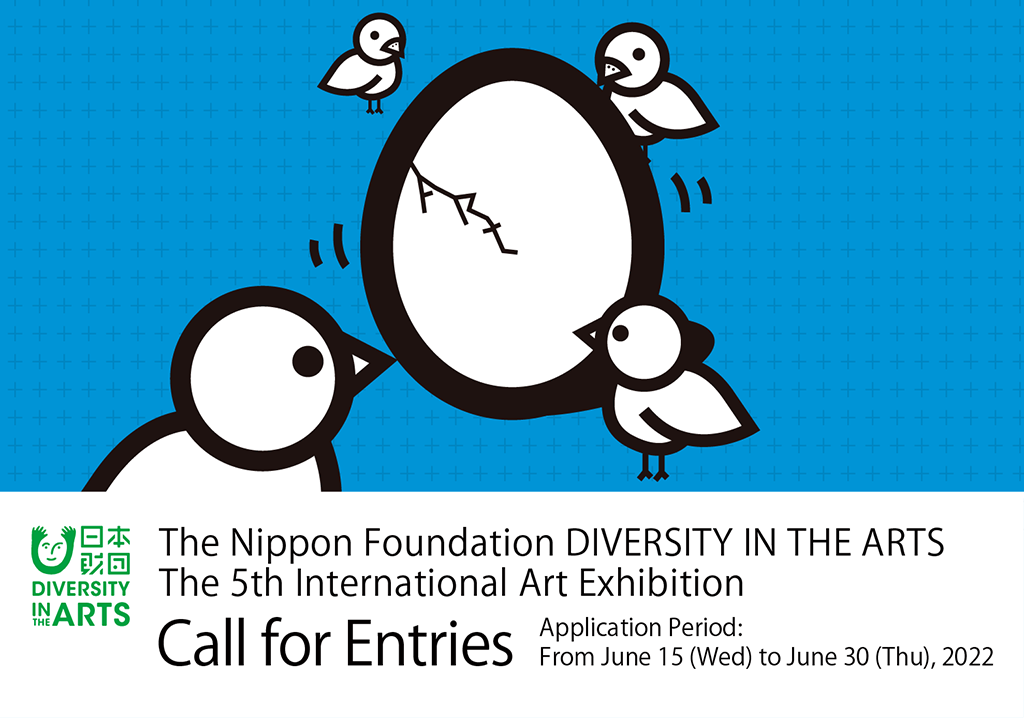 "The Nippon Foundation DIVERSITY IN THE ARTS" is calling for entries for its 5th annual international art exhibition, an open-call exhibition for artists with disabilities inaugurated in 2018. Entry is open to artworks produced by people with disabilities who have not previously won awards.
This project leverages the power of art to encourage interaction among all people, with or without disabilities, share the excitement and joy, and help people with disabilities discover their potential. To that end, the project is committed to providing opportunities for people with disabilities to engage in artistic activities, unearthing artistic talent, supporting activities of these artists, and broadly communicating the significance and value of diversity to all of society.
The number of entries has been increasing every year. The open call for the 4th exhibition received 2,122 submissions from 10 countries. We are grateful to the more than 5,000 artists who have participated to date and to the many people who have expressed themselves in various ways and expanded their fields of activity through this open call for entries, and we look forward to another large turnout this year.
Application period: From June 15 (Wed.) to June 30 (Thu.), 2022
Application method: Fill in the required fields on the application form, and send the completed form via postal mail or email.
Please be sure to read the guidelines before applying.
The guidelines and application form can be downloaded from DIVERSITY IN THE ARTS TODAY (external link).
(For overseas entries)
Inquiries regarding submissions Email: contest@diversity-in-the-arts.jp
Contact
Domestic Program Development Team
The Nippon Foundation
Email: h_saito@ps.nippon-foundation.or.jp