Living Together in the Same Society
Japanese student volunteers' perspectives on support for Ukraine
Earlier this year, The Nippon Foundation and The Nippon Foundation Volunteer Support Center jointly launched The Volunteer Program for Ukraine, a program that plans to send 105 Japanese university student volunteers (in seven groups of 15 people each) to countries bordering Ukraine to assist evacuees from Ukraine, for two weeks each from May to October.
The first group was dispatched to Poland, from May 31 to June 15, and we recently spoke with two of the group's members to discuss their experiences. Karin Gorai is a fifth-year student at Akita International University's Applied International Liberal Arts program, and Rinka Saito is a second-year student at Waseda University's School of Social Sciences.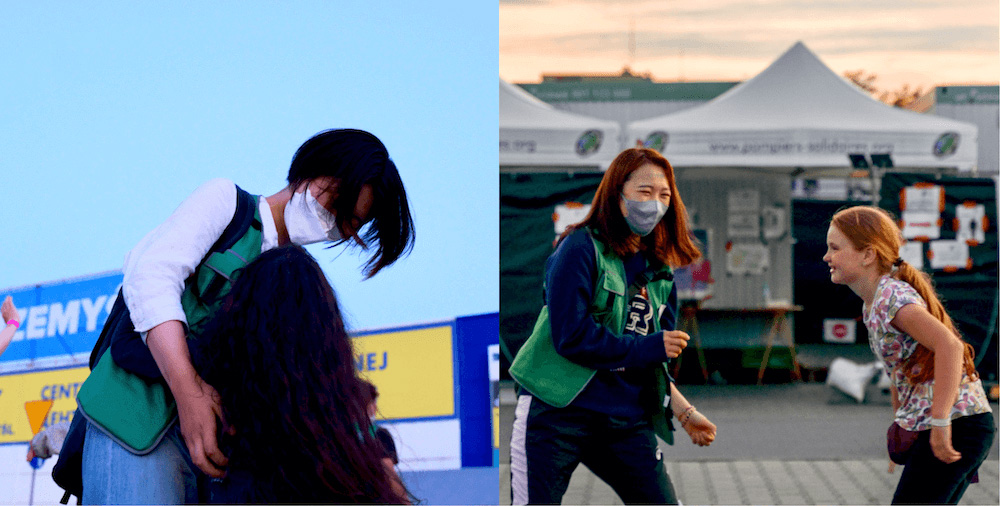 When asked about what prompted them to apply to the program, Ms. Gorai said that she accompanied her mother 11 years ago to volunteer in the aftermath of the Great East Japan Earthquake and tsunami that struck northeastern Japan. More recently, when she visited these areas again as a student, she realized that while she has been desperately taking care of herself for the past 10 years, the people of these towns have been desperately taking care of their town. She realized that even though she might not have been able to understand how the people in those towns felt at the time of the disaster, she decided to apply to get a better idea of what support she could provide as an outsider.
Ms. Saito said that she is studying social participation by people with disabilities, in large part because she was born with a severe hearing impairment called sensorineural hearing loss. Through surgery, she has become able to speak and hear with little difficulty, but she thought that Ukrainian people who were forced to evacuate are minorities like her, and that this might give her additional perspective on how to help them.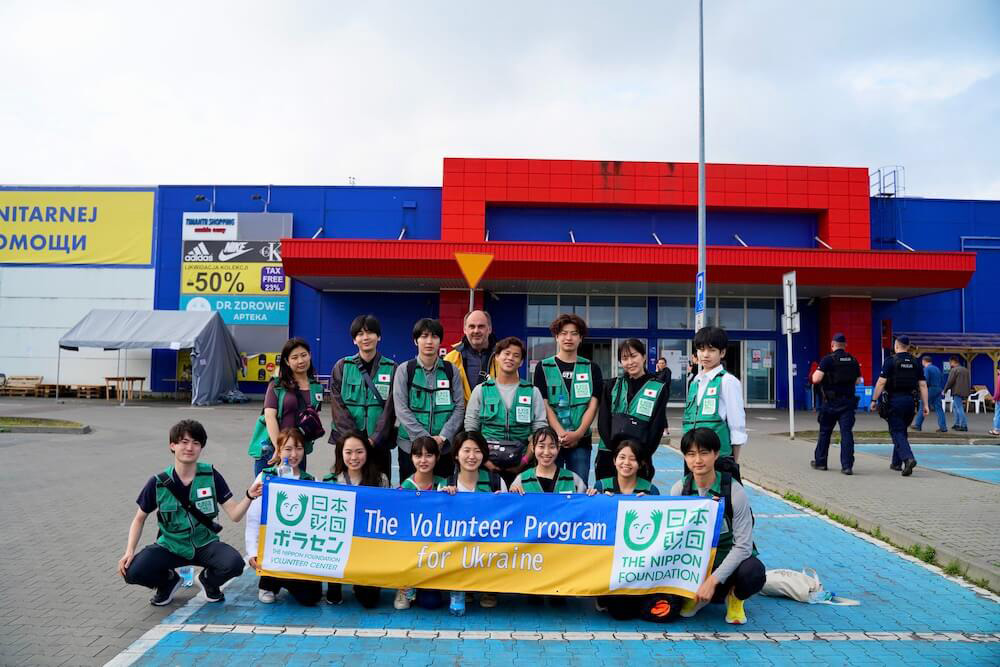 Forging bonds
Upon arrival in Poland, they went to Przemysl, a city near the border with Ukraine, and went to work cleaning and setting up an evacuation center in a large building that was formerly a supermarket. Ms. Gorai recalls seeing the temporary showers and cots placed close together, and thinking that it would be difficult to live there for a long time. In addition to cleaning, distributing clothing and supplies, and assisting evacuees who wished to come to Japan, she spent time playing with children who had nothing to do to occupy their time. She still keeps in touch with one mother and child she became friends with and who have since evacuated to Ireland.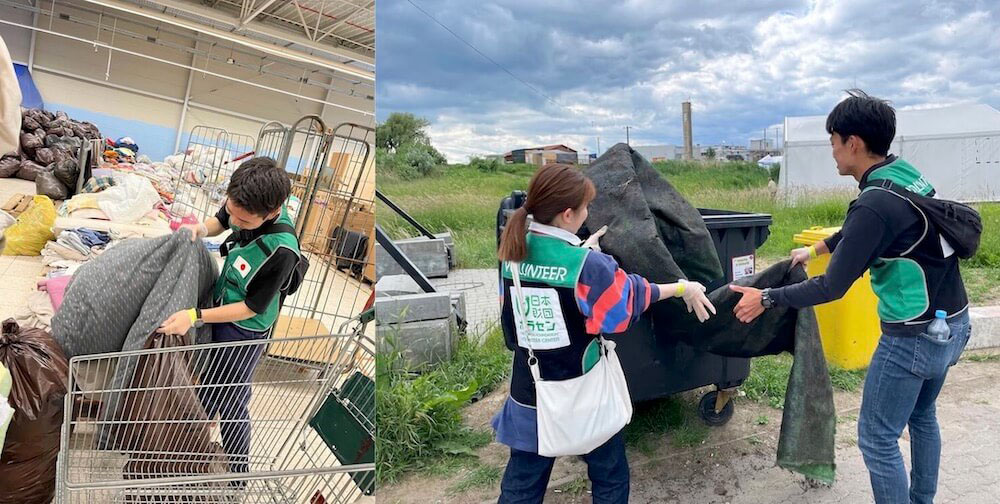 Ms. Saito said that when she was not doing physical work like cleaning and making beds, she spent time listening to children and older people, who were hesitant to talk about their experiences because they did not want to traumatize others. One young man she met told her he was interested in Japanese culture and anime, and that he had also been majoring in sociology at university before the invasion. They were the same age and studying the same subject, but his father had gone to the front line and his mother lost her leg in an attack, so he had left school and was caring for her full time. On his smartphone, he showed Ms. Saito a picture of his school, which was in ruins with bodies scattered on the road. He also showed her pictures taken earlier during a culture festival, of the same buildings but brimming with smiling faces. This made her realize the tragedies that people just like her were experiencing, and made her think about what she could do after returning to Japan.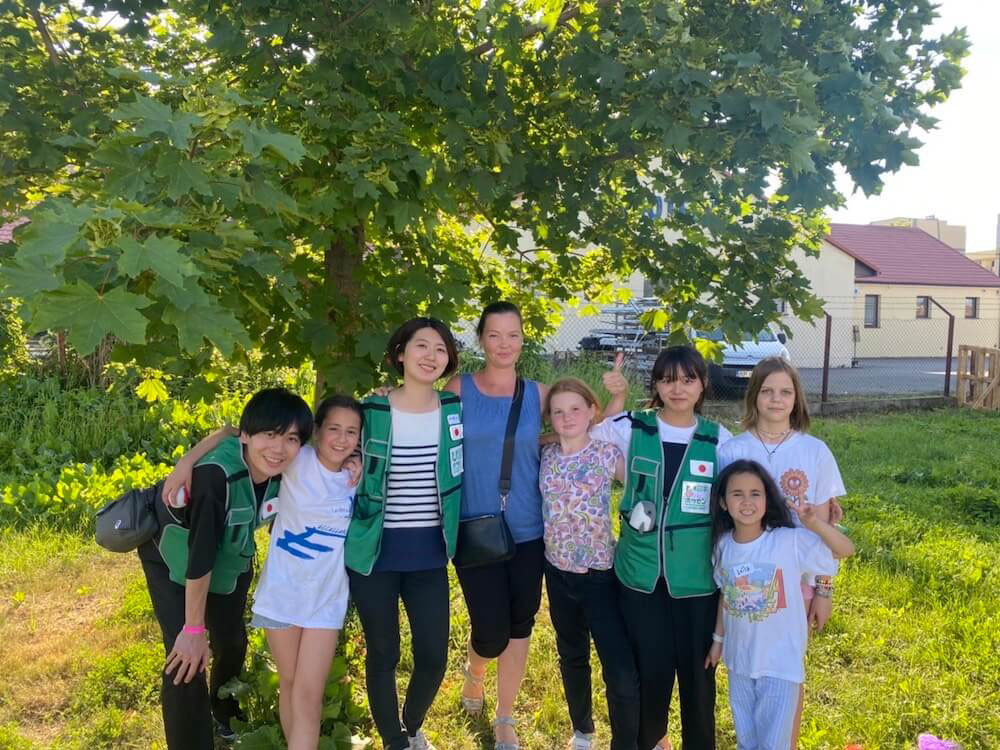 Ms. Saito also noted that people from Japan and South Korea were the only volunteers she noticed from Asia, and that there were also volunteers from European countries, the United States, Canada, and Brazil, but what impressed her most was the presence of volunteers from Russia. Despite being forbidden from entering or supporting Ukraine, they had taken the risk of traveling there via Britain to help their "Ukrainian sisters." This made her realize that, of course, the "Russia = evil" coverage shown on the news did not apply to all Russian people.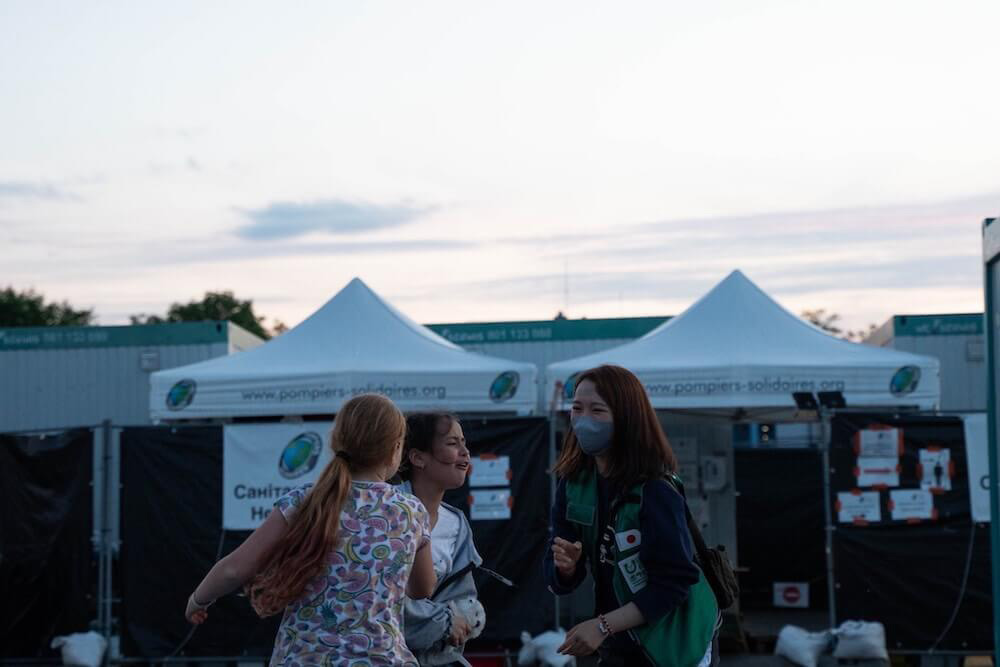 Asked about their view of international assistance after their experience, Ms. Gorai said that even though what they as students could do was limited, she believed the fact that they had come from Japan was important. People in Ukraine think of Japan as a far-off land, and even though their work would not change the political situation, she hoped that their presence would give the evacuees courage. Ms. Saito added that similar to people like her who have a physical disability, it is difficult for the evacuees to feel a sense of ownership of the situation, even though "this could happen to anyone, anywhere, at any time." In Japan, and in other segments of international society, situations like these tend to be seen as someone else's problem. She had always thought "You only live once, so you should do what you want to do," but after her experience in Poland she now realizes that there are people facing hardship all around us, and it is more important to do what we can to help them.
People who live in the same society
With regard to how they want to use this experience going forward, Ms. Gorai said that she wants to work with Ukrainian people who have evacuated to Osaka, where her parents live, and create venues that go beyond book learning by facilitating dialogue about social issues and the local community. Ms. Saito said that her experience made her realize that people with disabilities are not the only minority, and that there are also people who live on the margins of the system for other reasons. Waseda University, where she is studying, will accept evacuees from Ukraine as students from the fall, and she will be taking a leadership role in that project. To introduce these students, who are her own age, to Japanese culture and society, she believes the first step is to welcome them into her immediate environment.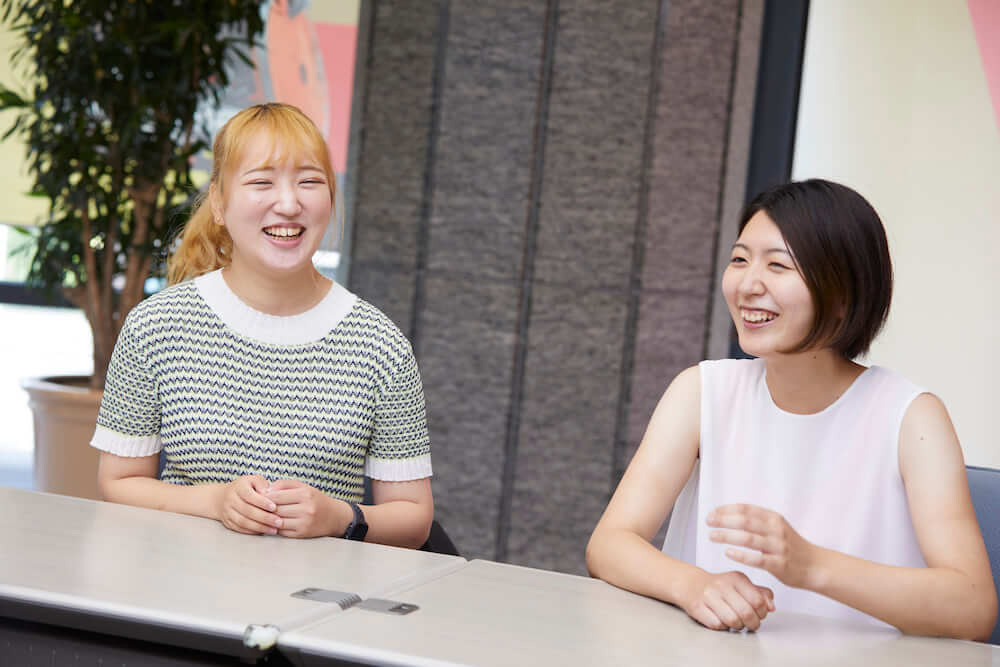 In conclusion, Ms. Gorai said that evacuees from Ukraine still face uncertainty about their future, and she hopes that people will continue to keep them in mind even when their stories are not in the news, and to seek out opportunities to do what they can to help them. Ms. Saito mentioned that when the sociology student she met in Poland found out that he would be evacuating to Britain, he was concerned that he would be labeled as a "Ukrainian refugee" and treated in a special way. Although being a displaced person is a fact that cannot be changed, she feels that it is best to accept them without putting up walls, and recognize them as "people who live in the same society."
Related Link
Contact
Public Relations Team
The Nippon Foundation
Email: cc@ps.nippon-foundation.or.jp