"MetLife Foundation and The Nippon Foundation: 'Better Life Better Place' for the Elderly and Children" Program Opens New FacilitiesHome hospice for older persons in Kagoshima and Children's 3rd Place in Kiyose
MetLife Foundation Home Hospice Anma-no-Ie
MetLife Insurance K.K. ("MetLife Japan") and The Nippon Foundation held a ceremony on July 26 to mark the opening of MetLife Foundation Home Hospice Anma-no-Ie in Kagoshima City, Kagoshima Prefecture. This is the second home hospice to open as part of the "MetLife Foundation and The Nippon Foundation: 'Better Life Better Place' for the Elderly and Children" program.*1 Amid the accelerated aging of Japanese society, there is a need for places where people can feel at ease at the end of their lives.*2 This program offers people a final home where they can live out their days securely in a familiar, home-like atmosphere.
Anma-no-Ie will be operated by the NGO Home Hospice Yuitaba, and is the first home hospice to open in the city of Kagoshima. The hospice can accommodate up to seven people who cannot continue to live in their own homes for reasons including illness, injury, or dementia, and provides 24-hour nursing care. Kagoshima is located on the southern coast of Kyushu, the southernmost of Japan's four main islands. The home hospice director is a native of Yoron Island and is familiar with the difficulties involved with medical care on remote islands, and the facility intends to work proactively to provide care for residents of remote islands. Of the 67 home hospices across Japan,*3 this will be the first that is able to accept residents of remote islands.*4 Along with medical care, staff will ask each resident about their former life so that the home hospice can provide appropriate support for the individual lifestyle of each resident based on consultations with the resident and their family. This will create an environment in which each resident can live on a schedule that suits their own preferences. A wooden deck is also scheduled to be built to provide a place where members of the local community can visit and interact with the residents.
*

1. The "MetLife Foundation and The Nippon Foundation: 'Better Life Better Place' for the Elderly and Children" program was launched in September 2021 using a roughly 400-million-yen donation from the MetLife Foundation to The Nippon Foundation. The program intends to open a total of 12 hospices for older people and Children's 3rd Places over three years.

*

2. A national survey of attitudes toward facing death conducted by The Nippon Foundation in November 2020 found that, while approximately 80 percent of people in Japan die in a hospital, about 60 percent of respondents chose their own home as the place where they would like their lives to end. https://www.nippon-foundation.or.jp/who/news/pr/2021/20210329-55543.html (in Japanese only)

*

3. As of July 25, 2023

*

4. According to the National Home Hospice Federation, as of July 2023.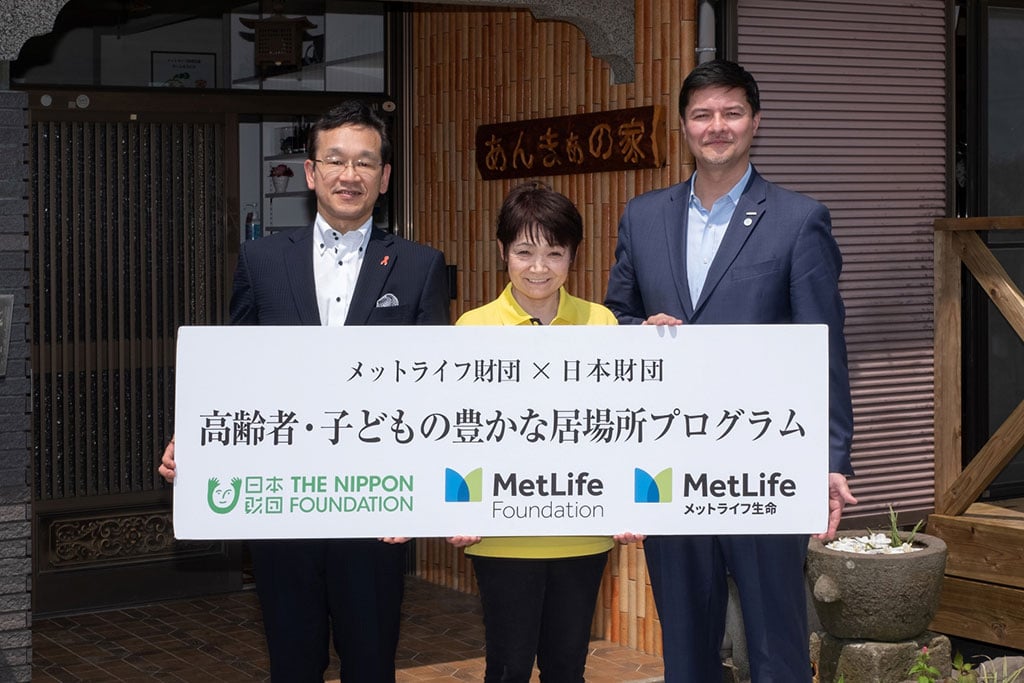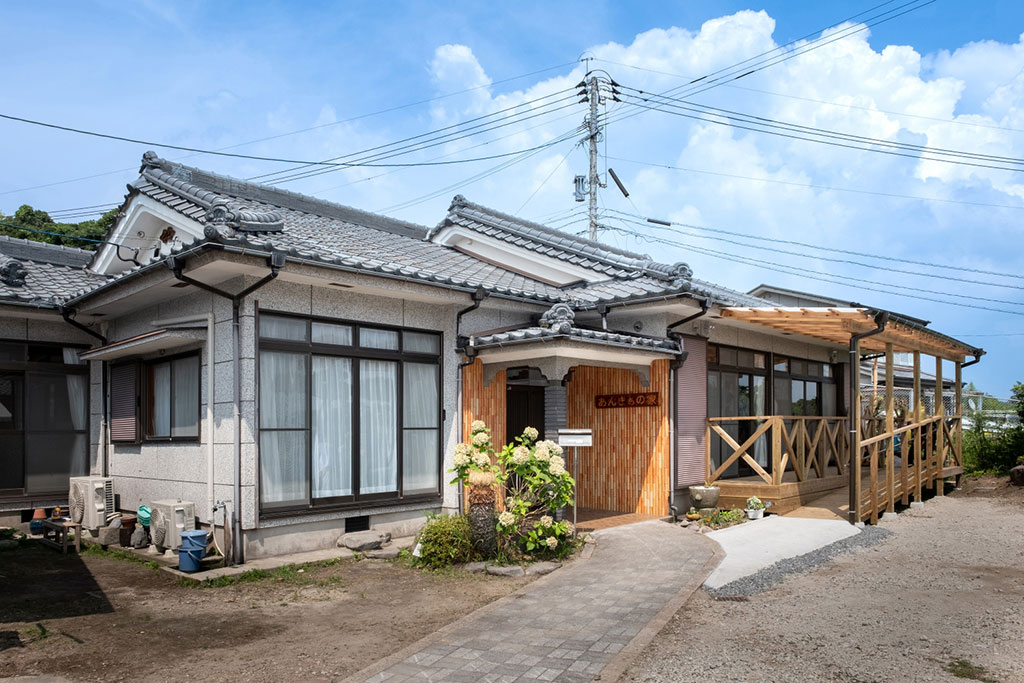 MetLife Foundation Piccolo-no-Uchi Tanpopo
The "MetLife Foundation and The Nippon Foundation: 'Better Life Better Place' for the Elderly and Children" program also opened its second Children's 3rd Place, MetLife Foundation Piccolo-no-Uchi Tanpopo, on May 22 in Kiyose City in Tokyo. There is concern in Japan about widening financial and educational disparities among the children who represent the country's next generation,*5 which is creating an urgent need to support children living in challenging circumstances. Children's 3rd Places are places where children who face difficulties due to their home environment or for other reasons can spend their after-school hours. This environment gives children self-esteem and skills that will allow them to become independent in the future, including the ability to interact with other people and society, study habits, and daily living habits.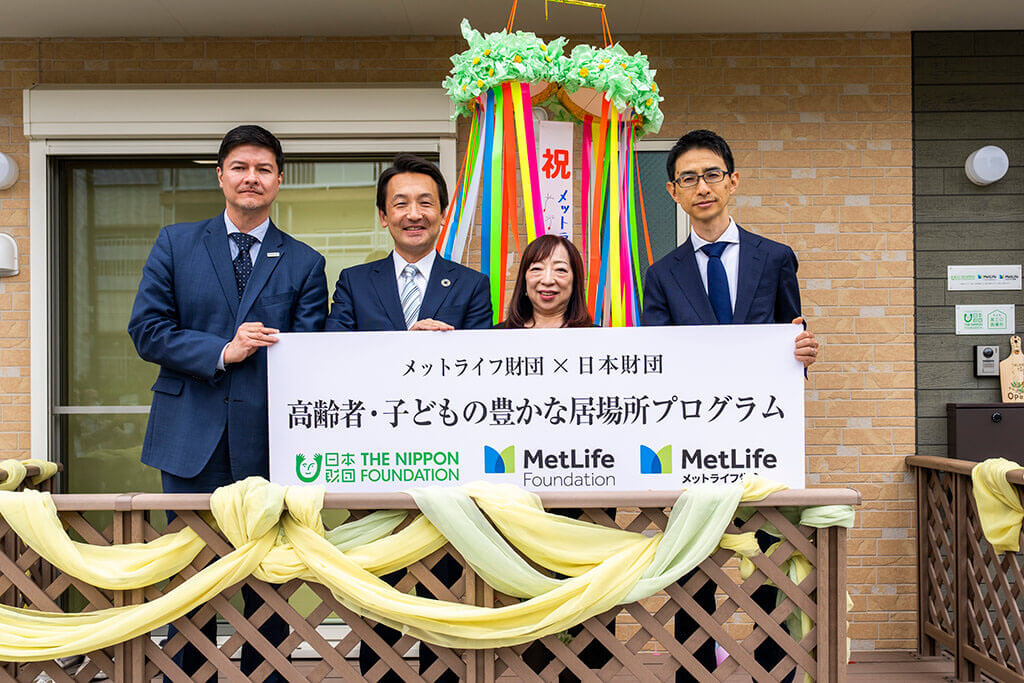 MetLife Foundation Piccolo-no-Uchi Tanpopo is operated by the NGO Piccolo, which is engaged in activities for both older people and children as a way of supporting entire families, based on the idea that changes in connections between people lead to changes in local communities. Tanpopo is the Japanese word for dandelion, and represents the hope that children will establish roots in the community, become stronger, blossom, and spread their seeds in the wind. The facility is located in a residential area and has a home-like atmosphere so that children will want to spend their after-school time there. The exterior of the two-story house uses bright dandelion colors to make the children feel safe and secure, and has alcoves where children can feel like they have their own space. The facility can accommodate roughly 20 children from early elementary school to middle school age.
Planned programs include cooking lessons for local cuisine taught by local residents, events for parents and children, and financial education programs led by MetLife employees. These activities are intended to encourage interaction across generations and to create an environment where children can learn noncognitive skills including how to interact with other people and with society. The facility will also work closely with Kiyose City, schools, social workers, and others to support the children's growth.
*

5. From "Survey of the Effects of the Coronavirus Pandemic on Educational Disparities," conducted by The Nippon Foundation and Mitsubishi UFJ Research and Consulting Co., Ltd.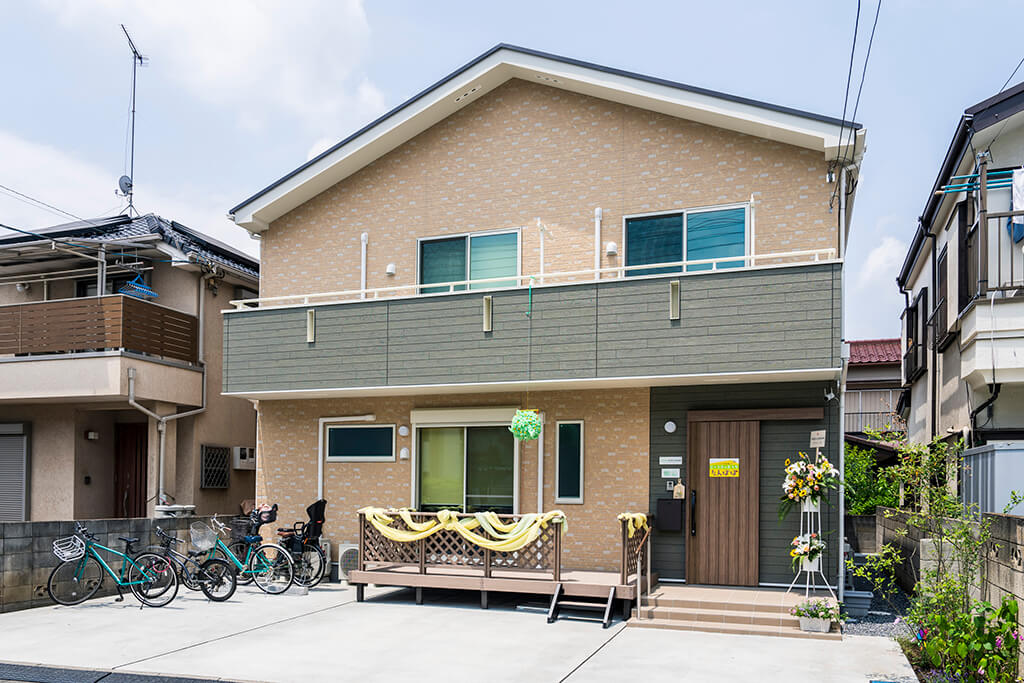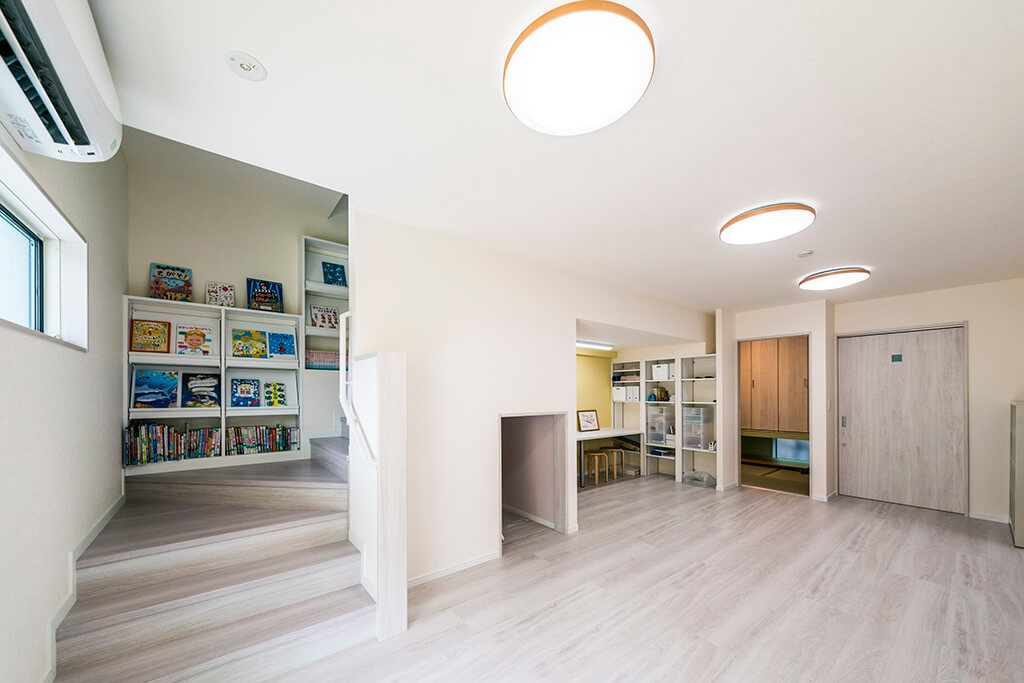 About MetLife Insurance K.K.
MetLife Japan started operations in 1973 as the first foreign life insurance company in Japan and currently operates as a Japanese corporation and an affiliate of MetLife, Inc., a leading global financial services company that aims to help people become more self-reliant and able to pursue more from life. MetLife Japan provides a broad, innovative range of products through diverse distribution channels to individual and institutional customers.
About MetLife Foundation
MetLife Foundation is committed to driving inclusive economic mobility for underserved and underrepresented communities around the world. The foundation collaborates with nonprofit organizations and provides grants aligned to three strategic focus areas – economic inclusion, financial health, and resilient communities – while engaging MetLife employee volunteers to help drive impact. MetLife Foundation was established in 1976 to continue MetLife's long tradition of corporate contributions and community involvement. Since 1976, MetLife Foundation has contributed over $900 million to strengthen communities where MetLife has a presence.
Contact
Public Relations Team
The Nippon Foundation
Email: cc@ps.nippon-foundation.or.jp